keeping the flock // Exodus 3:1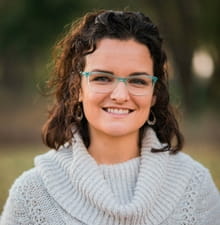 Now Moses was keeping the flock of his father-in-law, Jethro, the priest of Midian, and he led his flock to the west side of the wilderness and came to Horeb, the mountain of God. And the angel of the Lord appeared to him in a flame of fire out of the midst of a bush. Exodus 3:1-2
Moses. There he was, once a prince now a shepherd, tending a flock that was not even his own.
Then with shamelessly no introduction or preface, we read the angel of the Lord appeared in the next verse.
Or, maybe there was an intro. Maybe the intro were the lines about how Moses was a faithful and trustworthy son-in-law, just keeping the flock, doing his job, day in and day out. Maybe there is meaning in Moses' humble living. Maybe he was living out his call there among the sheep.
But, they weren't the Israelites, he could've protested, and he was called to deliver the Israelites not move around sheep. After all, he was educated and royalty and gifted with talents far surpassing the qualifications of a farm-hand.
And how often we do this. We logically assess our gifts and preparation, assuming some placements are far beneath us while others are exactly exciting enough.
But following Jesus means being willing to step from a palace to a pasture.
In doing so, we identify with our Savior there in the pastures of life, among sheep and wilderness. We meet Him in the lowly manger-like places, and in the despised cross-like sacrifices. That's where self begins to die, and faith begins to breathe strong.
And when our own plans are finally surrendered, God's purpose can shine through.
Prayer
Lord, help us to lay down our own ideas and agendas and be humble enough to simply be found "keeping the flock," if that's your will. Thank you for being God over all events and plans in our lives. Give us grace to submit to your ways, so that your glory can shine through. May your purpose be accomplished in our lives. In Jesus' name, amen.
---
31 Days of Purpose: Devotions from the early life of Moses
From a boat-basket to a burning bush, Moses' call to leadership is filled with everyday people and situations, all divinely orchestrated for God's divine purpose. As we study the early years of Moses, we see a consistent theme of God raising up the unlikely and transforming the average with His anointing. That's me, and that's you - common people, yet commissioned for a high calling. Let's step into it this month, together. Click here for the whole series.
---
---
It's time for the next Book Journey!
This month, I am blogging through Overrated by Eugene Cho. Each Friday, I post chapter summaries and discussion questions.
For more information about Book Journeys on this blog, click here.
---
---
---