Philippa Smyth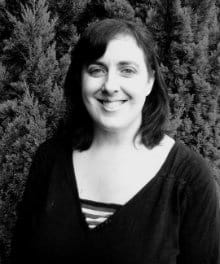 "Sometimes we worship Him through a hymn and sometimes it's through a talent He gave us that we put on display in amazing ways - like acting." (Hugh Jackman)
All of life is sacred. In every moment of every day we have the opportunity to give honour and glory to God. God does not compartmentalise our lives into sacred and secular. This gift of life that He has given us - each day that He gives us is sacred and an opportunity to worship Him.
And sometimes that is a day spent in worship and communion with other believers - seeking His face as part of a community, having others' faith add strength to yours. Adding our voice to others and giving Him glory and worship through music and song. Kneeling together with one heart to pray. Precious.
And sometimes our sacred day is a day spent tending to little ones. Encouraging them in their dreams and battles. Feeding them, looking after them, doing chores and dishes and errands. Or the day is spent in an office providing solutions and doing a job well. For some worship is by how they can resolve complex legal situations or manage large building projects. For some it is inspiring a generation of students. Others like Hugh Jackman their worship plays out in their creative talents and abilities.
My days jump from looking after little ones, to solving the logistical problems at work, to serving at church. My days are spent doing washing and dishes, and school runs and and sourcing containers.
If the only part of my life that is sacred is when I'm at church then not much of my life is sacred...But if my home life, my work life - in other words, my whole life is sacred - I can give glory and honour and worship to God all day and everyday through it.
Martin Luther King Jr. said "If it falls to your lot to be a street sweeper, sweep streets like Michelangelo painted pictures, sweep streets like Beethoven composed music . . . Sweep streets like Shakespeare wrote poetry. Sweep streets so well that all the host of heaven and earth will have to pause and say: Here lived a great street sweeper who swept his job well."
"So here's what I want you to do, God helping you: Take your everyday, ordinary life—your sleeping, eating, going-to-work, and walking-around life—and place it before God as an offering." (Romans 12:1 MSG)


---
"The Pause that refreshes". A marketing slogan for Coca-Cola in the 1920's with wisdom for us today in the 21st Century. In the busyness of our days we should apply the same. Not so much the reaching for the carbonated soft drink but the pausing. The taking time, taking moments to pause, to let your soul breathe.
Maybe, just maybe it's as simple as pausing and listening to the birds when collecting the mail. Maybe in the rush of the morning it's taking your littlest for a coffee for you and a gingerbread man for him before his preschool starts. Or it's actually drinking the cup of tea that you brewed instead of allowing it to go cold as you send that important email or put on the next load of washing right then and there.
Learning to pause allows space to be, to breathe. Wayne Muller in his book "Sabbath" writes about a South American Tribe that would go on a march that would last days, when all of a sudden they would stop walking, sit down and rest for a couple of days. Their explanation - "they needed the time of rest so that their souls could catch up with them."
Has you life been marching for too long without a rest? A pause? An opportunity for refreshment? The taking of time so perhaps a soul can catch up?

"The Lord is my shepherd, I lack nothing. He makes me lie down in green pastures, He leads me beside quiet waters, He refreshes my soul."
(Psalm 23:1-2)

---
Apparently in French you don't say "I miss you." You say "tu me manques" which means "you are missing from me." I love that. It has so much more depth than just "I miss you." It suggests that you aren't complete without the other person. That they are of real significance to you and their absence has an impact on your life.
It makes me think that my 4 year old may have a little French in him. Earlier this year I went on a week long business trip to the States (that's a long time for a little 4 year old). Ever since then interchangeably with him saying "I love you" he started saying and still often says "I missed you in America". To him it's one and the same. When he says I missed you, he is saying I love you.
St Augustine wrote at the start of his confessions, "You have made us for yourself, O Lord, and our heart is restless until it rests in you." For me it is a perfect translation of sorts of "tu me manques.' We are restless when God is missing from our lives. We have a God shaped hole that we seek to fill. It is a yearning that is infinite and unable to be quenched through worldly means. Peace comes, rest comes, completeness comes when we find God.
"My soul is yearning for you, my God" (Psalm 42:1)
"O God, you are my God, for you I long" (Psalm 63:1)