Brooke Smith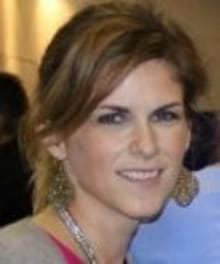 "Those who sow with tears will reap with songs of joy. Those who go out weeping, carrying seed to sow, will return with songs of joy, carrying sheaves with them." –Psalm 126: 5-6 (NIV)
Last summer during the pain and heartbreak stemming from my broken engagement earlier in the year, I clung to that verse. I wept as I read Scripture day after day, as I prayed to Jesus asking for His help. Knowing His promises are true, I believed that He would redeem my heartache and that by grasping His hand the tears I was sowing would be rewarded with a heart of joy.
Last fall, I thought He was beginning to redeem that broken relationship. After it felt like no man would ever want to be with me, I met a guy who by all accounts seemed perfect for me. I hesitated at first afraid of getting hurt again, but little by little I began to believe that this relationship might work out. I began to believe that my dreams of being a wife and a mom might come true.
Less than three weeks ago, the relationship ended with not much of an explanation of why.
A mess of feelings and questions swirl in my head that I am still trying to process.
Yet …
God is asking me to hope.
God is asking me to truly believe that He is the God of impossibilities.
God is asking me to walk by faith and not by what I see and feel.
So while I don't understand why I find myself heartbroken yet again less than a year later, while I don't understand why the relationship ended when it appeared to be going so well, while I don't understand why I never seem to be the girl worth choosing …
I will still love my Father,
I will still say God is good,
I will still cling to my Lord's hand,
and I will still believe that with God, anything is possible.
---
"Sometimes you've got to step out in faith before God tells you yes or no."
In what felt like a hopeless situation, I turned to a trusted chaplain for advice, encouragement … or maybe just some words to help me sort out the mess of confusion in my head. I had found myself again watching a long-held dream of mine shatter to the ground. This time for sure I thought it was going to work out, but instead it slipped from my hands just like before.
With that one sentence about faith, I felt the question was back on me. How much faith do I have in this situation? Am I willing to walk in obedience and take a step outside of my comfort zone not knowing how everything will fall into place?
I'm the girl that makes detailed lists to plan, I'm the girl that likes to know exactly where she's going when she's driving somewhere new, I'm the girl that doesn't enjoy doing things unless she can do them accurately. More than anything, I'm the girl that longs to know how things are going to turn out when it comes to her life dreams, the dreams that have felt shattered far too many times.
However, I've felt God asking me to step out in faith with this fallen dream. A natural-born second guesser, I've overanalyzed and overthought this from every angle. Maybe He doesn't really want me to take that step, maybe I'll look stupid or silly, maybe I'll say or do the wrong thing … or maybe it just might work out okay.
But God's not going to let me know the answer until I take that step. Walking in obedience is hard especially when it requires us to do something that's scary. However in this act, He builds our trust because whether we fall or fly, our Lord will be there beside us.
Trust Him.
---
My dad's surgery was supposed to last between an hour and an hour and a half. Instead, my mom and I had just made it back to the hospital from grabbing a quick bite to eat as our pager went off alerting us that the surgeon was ready to speak with us. It had barely been 45 minutes. My panic button immediately went off and I began assuming the worst. I concluded that something had gone horribly wrong. Why else would the surgeon need to speak with us so soon?
Sitting in the consultation room, I tried to remind myself that it was a simple, routine surgery and that my dad was probably ok, but I couldn't shake the panicky feelings in my head.
"Everything went fine" were the first words out of the surgeon's mouth when he opened the door. I finally allowed myself to exhale and thanked God.
Afterwards, I felt ashamed at how quickly I let fear take hold of my heart. How much faith did I have if I allowed myself to get that worried that fast?
"He replied, "Because you have so little faith. Truly I tell you if you have faith as small as a mustard seed, you can say to this mountain, 'Move from here to there,' and it will move. Nothing will be impossible for you." –Matthew 17:20 (NIV)
My knee-jerk response to worry and be fearful is yet another reminder to me of just how much I need Jesus Christ. Yes, I follow Him and I trust Him but in those possible life-changing moments, my human frailty rises to the top fighting to maintain control yet knowing I really don't have any control. In order to surrender, I must choose to let Him show me how to surrender.
He is teaching me that even in my weakness, He is there. My Savior is my strength. All I have to do is reach out, hold His hand and let Him show me the way.
"But He said to me, "My grace is sufficient for you, for my power is made perfect in weakness." Therefore I will boast all the more gladly about my weaknesses, so that Christ's power may rest on me." -2 Corinthians 12:9 (NIV)