Nylse Esahc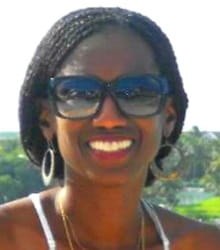 Xariah is an aspiring writer and singer. She recently graduated from HS and will be attending college in the fall. Though young, the depths of her thoughts belies her age. Read on.
"But now, LORD, you are our Father. We are the clay, and you are our potter. We are the work of your hands." Isaiah 64:8
How do you approach the presence of God? When you draw near to God as your Heavenly Father, rather than a confusing unknown or a Sunday assignment, you will find yourself fully known and embraced. You were meant for a relationship with God, a bond that is set apart and built on knowing and trusting God as your Everlasting Father.

All who believe in Jesus are called to live as
children of God. The Spirit of the Living God assures us of this calling to be God's child: "You haven't received the spirit of slaves that leads you into fear [of God's judgment] again. Instead, you have received the spirit of God's adopted children by which we call out, "Abba! Father! (Romans 8:15)" Do you cry out to God in this way? As you continue reading, ask yourself whether or not you have received the spirit of 'God's adopted children.'

I was a child once. But as the years went on, I began to emancipate myself from this label as I tried to carve out my own path. Also, I was faced with more complexities throughout my teenage years. I could no longer see the world through the eyes of a kid. To cope with these complexities, I went in all of the wrong directions: seeking the approval of other people, drug use, escapism, creative success, and so on. By the grace of God, my teenage delinquency was not the end. In Christ, God gave me a new nature; a new spirit.

In no way do I excuse my behavior or overlook my wrongdoing, but I do attribute it to being born in sin and living in a world separated from God. We have all tried to carve out our own paths and find our way in darkness. This is why we must be born again by believing in Jesus, who forgives and restores us. Jesus is the Son of God, "...the firstborn among many children (Romans 8:29)". Indeed, Jesus was and is a child of God. It is through Him that we receive the right to be called God's children. By no means am I suggesting that you should assume the literal ways of a child, for we are not God's children in a physical manner (John 1:13). Alternatively, I am calling for the spirit and meaning of childhood to be deep-rooted and abiding in your walk of faith.

Children are not just let loose into the world. They are nurtured, fed, and taught how to live. Kids often fall and hurt themselves, or their feelings get hurt. But in those tense moments, their parents help them. Just as a child needs their parents, children of God need their Heavenly Father. Even fathers or mothers need their Heavenly Father. We need God's comforting reassurance, His powerful authority, His wisdom, and the infinite love that He has for us in Christ Jesus. God is the Perfect Father; no one on earth is expected to be equal to Him.

Without looking to and depending on your Heavenly Father, you will not sustain yourself on this walk of faith. Trust me, I've tried. The lies of the enemy, the trials you face in the world, your family, yourself, and even day-to-day life will be too much to bear if you don't believe that, like the Good Father He is, God is right beside you, using your trials to bless you and mature your faith. He loves you so much that He calls you His own. He expects nothing from you but an open heart.

Believers in Christ - you are not just a group of people who know facts about God. You are God's children. You are born of God. You were made for walking in His ways and living in His love forever. Don't limit yourself to a shallow relationship with the Man Upstairs. Lean into the Lord. After all, He is your Father.

"I've written to you children because you know the Father." - 1 John 2:14

Do you know the Father? Though children, do you have a heavenly perspective? Have you grown?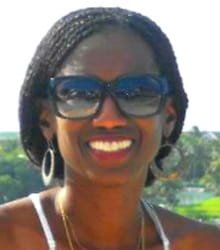 Nylse is a Christian wife and a mother of four who loves life and inspiring others. She likes to have fun but is very clear on who she is and Whose she is. A prolific thinker, she blogs to encourage others from a Christian perspective at www.lifenotesencouragement.com. She can be found online on Facebook, Twitter, and Pinterest.
---
I've worn glasses since I was 12, and I've had a love-hate relationship with them for most of my life. I convinced myself that I needed glasses because I watched our little old black and white TV too closely. That's what the old folks said, and that's what I believed. Turns out, I was near-sighted, I could see near but not far, and as I got older, I'm not sure my television habits had anything to do with my need for wearing glasses.

Love or hate, being able to see clearly, is an eye-opener. In my late 40s, my vision started to deteriorate to where I could no longer read the ingredients on labels. Up to this point, I wore contacts most of the time, but now I was in a pickle because my then-current prescription did not help. It was then I discovered reading glasses and voila, I was never so happy to read the fine print. But now I had to decide my visual configuration - progressive glasses, single prescription lenses combined with reading glasses, single-lens contacts with reading glasses, progressive contacts - there were so many options. I eventually opted for progressive contacts the equivalent of progressives in a contact lens form. I can read books and I can see distances when driving. But it's not perfect.

So when the songwriter sings of the things of earth growing strangely dim, I understand. There is a strangeness to limited vision. Physically our eyes do more work when our vision is not clear, yet in a spiritual sense that's where we need to be - strangely dim to the things of this world with our eyes totally focused on Jesus, becoming myopic while drawing closer to Him. As we focus on Him, we see clearly. We're not distracted by the cares of this world; we're not weighed down; our thoughts aren't cluttered.

Paradoxically, our purpose becomes clear because we're myopic. The only time I want to be myopic is when I've turned my eyes upon Jesus, looking full into His wonderful face; where the things of earth grow strangely dim; in the light of His Glory and grace.

As is true of so many popular hymns, this hymn holds out a promise of Jesus' help for us while we look to Him.

O soul, are you weary and troubled?
No light in the darkness you see?
There's light for a look at the Savior
And life more abundant and free.
Turn your eyes upon Jesus,
Look full in His wonderful face,
And the things of earth will grow strangely dim
In the light of his glory and grace.

Looking unto Jesus the author and finisher of our faith; who for the joy that was set before him endured the cross, despising the shame, and is set down at the right hand of the throne of God. Hebrews 12:2 KJV

Since you have been raised to new life with Christ, set your sights on the realities of heaven, where Christ sits in the place of honor at God's right hand. Think about the things of heaven, not the things of earth. Colossians 3:1,2

Are the things of this earth strangely dim to you?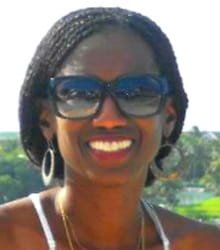 Nylse is a Christian wife and a mother of four who loves life and inspiring others. She likes to have fun but is very clear on who she is and Whose she is. A prolific thinker, she blogs to encourage others from a Christian perspective at www.lifenotesencouragement.com. She can be found online on Facebook, Twitter, and Pinterest.
---
When we were children, one form of fun and entertainment for us was playing board games. One year my oldest brother brought home a Bible Trivia game called The Gold Talent.
To this day, I remember my brother with his handsome smile, asking, "Who was the king who had his thumbs and big toes cut off?" As a teenager, in all of my reading of the Bible, I'd never found anything like this. Back then, we didn't have cell phones or even a computer at home. We had encyclopedias, but this information would not be in them, and if it was, it would take too long to find.
So we were stumped, and we said, "Who?" He said, "Adoni-Bezek." Adoni be who??? I had never heard of him; perhaps you hadn't either.

Adoni-Bezek's story is found in Judges 1:1-7. Adoni-Bezek was a Canaanite king of Bezek, captured by two brothers, Judah and Simeon. Judah and Simeon were heads of their tribes, they sought the Lord, and they had victory in claiming the land allotted to them. When they captured the king, they cut off his thumbs and big toes. Their punishment of Adoni-Bezek may seem cruel, yet we see that it was merely justice in its truest sense. God did not command the disfigurement of Adoni-Bezek, but the king confessed that what was done to him was justified. "As I have done, so God has requited me." Then they brought him to Jerusalem, and he died.

There are no random stories or mere coincidences in the Bible; everything is there for a reason and serves a purpose.

Initially, we don't know why Judah and Simeon chose to inflict this punishment on Adoni-Bezek, but as we continue reading, we realize there was a method to the madness; this was a practice Adoni-Bezek had employed regularly. As he did to the kings he captured the same was done to him. This form of punishment reduced dexterity. Cutting off the thumbs made working difficult; removal of the big toes made walking difficult. Those captured kings gathered crumbs from under Adoni-Bezek's table. They were totally humiliated!

Sometimes God in his providence, makes punishment the answer for the sin.

So be careful about cutting off the toes and thumbs of others; the same punishment may be inflicted on you. Unlike Adoni-Bezek, if you have the chance to right a wrong, do so before the wrong comes right back to you.
Adoni-Bezek said, "I once had seventy kings with their thumbs and big toes cut off, eating scraps from under my table. Now God has paid me back for what I did to them." They took him to Jerusalem, and he died there. (Judges1:7 NLT)
Dear Lord, it seems that so many of us have had our dexterity limited by the wicked kings of this world. For those that are hurt, give us wisdom, courage, and strength. For those in a position to right a wrong, give them your heart even in difficult situations. Thank you, Lord, for the truths within your Word. Amen.

What do you need to make right today? What does the church need to make right today? What does the country need to make right today?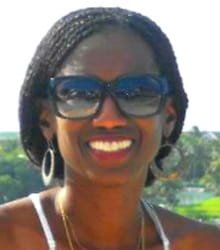 Nylse is a Christian wife and a mother of four who loves life and inspiring others. She likes to have fun but is very clear on who she is and Whose she is. A prolific thinker, she blogs to encourage others from a Christian perspective at www.lifenotesencouragement.com. She can be found online on Facebook, Twitter, and Pinterest.