Nylse Esahc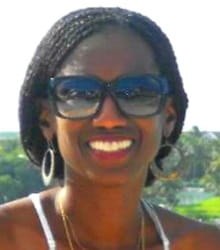 They that wait upon the Lord shall renew their strength (Isaiah 40:31).
I have a new car, and I'm still getting used to some of the features. The most disconcerting is when stopped, the vehicle appears to turn off. It gets eerily quiet; I don't hear the engine idling. But once I put my foot on the gas, the car is engaged and ready to go again. Apparently, this is an energy and gas-saving feature.
So as I sit at a traffic light, I place my foot on the brake, and the car goes silent. It appears to be off, but it's not. As I wait, I'm looking around, being a keen observer of traffic patterns. I turn my head to the left and the right, assessing my surroundings. I may even wave hi to the driver next to me. But I know that this wait is for a short time, so I'm also preparing myself to go when the light turns green. However, when the light turns green, I don't immediately floor the gas. I look around to ensure that I can genuinely go without danger, that another driver hasn't run the red light at the other intersection. Basically, I count to three and then move off. Once more, the engine roars and the car is no longer silent.
What I don't do while I'm waiting is fall asleep or become inattentive.
When we're waiting on God, we can apply some of the same principles. Though the engine is not idling, the car is not idle. It's ready to go as soon as I hit the gas. We can use the quiet of the wait to assess our situations, to dig into God's Word, to be still and hear what He's saying to us. We are also prepared to move once the wait is over. When we wait, it seems like nothing is happening, it's eerily silent, but God is still active. We press the gas, one, two, three, and off we go, on the next phase of our journey in His will.
Don't be idle as you wait; it could be dangerous to you and others around you. As you wait, renew, listen, observe. It's preparation for the next part of the journey.
Prayer - Dear Lord, thank you for the wait. We know that you are with us as we wait. We sometimes forget this fundamental truth and become idle and inattentive. As we wait on you, turn our hearts and minds towards you to prepare us for the next step of the journey when we go. Thank you, Lord, for how you work in us and through us. Amen.
How do you wait? Do you wait idly or with intention?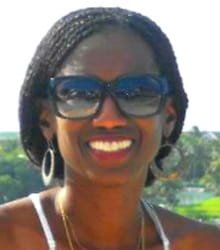 Nylse is a Christian wife and a mother of four who loves life and inspiring others. She likes to have fun but is very clear on who she is and Whose she is. A prolific thinker, she blogs to encourage others from a Christian perspective at www.lifenotesencouragement.com. She can be found online on Facebook, Twitter, and Pinterest.
---
These days I feel as if I'm planting seeds waiting to see when they will blossom. Other days I've reaped the bounty from the seeds I've planted, especially as I look at my children. I've also seen it in smaller interactions. The thing is when you plant seeds, they're so small you sometimes forget that you've planted them. And then you see a lonely neighbor who always pauses to speak with you because she enjoys your company. You've sown into her. Or you receive an email that magnifies your contributions to the team, although, to you, there were minuscule. Again you're using what God gave you to honor Him. SEEDS.
Seeds are the foundation for growth. Seeds are so tiny, minuscule, yet if there are taken care of, they yield an unexpected harvest. Many large trees start from small seeds. I sometimes plant seeds and totally forget about them. Then I am pleasantly surprised when I see a blossom. That blossom reminds me of the work I put in when I planted the seed. My brain works backward, reminding me of all I've done to see this flower. And then I smile. The growth of seeds is rewarding.
Have you ever thought about the seeds you sow? I came across this acronym in a popular wellness magazine and immediately saw the spiritual correlation. SEEDS is an acronym that encourages one to create positive lifestyle habits; we can do the same spiritually.
S – Sleep; sleep allows us to refresh and rejuvenate. It's vital to our well-being.
When you lie down, you will not be afraid; you will lie down, and your sleep will be pleasant. Proverbs 3:24
E – Exercise; allows us to maintain our bodies. It is any activity requiring physical effort, carried out to sustain or improve health and fitness.
Don't you know that your body is a temple of the Holy Spirit who is in you, whom you have from God? You are not your own, for you were bought at a price. So glorify God with your body. 1 Corinthians 6:19,20
E – Eating; eating allows us to fuel our bodies; while food is fuel, all food does not fuel our body efficiently.
So, whether you eat or drink, or whatever you do, do everything for the glory of God. 1 Corinthians 10:31
D - Dehydration Avoidance; water is a building block for our bodies. When we are dehydrated, we are running on empty – not a sustainable state.
"I am the bread of life," Jesus told them. "No one who comes to me will ever be hungry, and no one who believes in me will ever be thirsty again. John 6:35
S - Stress Management; how we respond to situations impacts our physical wellbeing. We need a mechanism to ensure we respond appropriately.
Humble yourselves, therefore, under the mighty hand of God so that He may exalt you at the proper time, casting all your cares on Him because He cares about you. 1 Peter 5:6,7
There are many other verses besides what I've listed here that encourage us to take care of ourselves, focusing on SEEDS for growth. I'd encourage you to find some of these verses.
Have you thought about the SEEDS you are sowing? Though tiny, they can reap huge dividends for you and those around you.
Prayer - Dear Lord, as we live to serve, may our hands be outstretched, sharing the SEEDS you have given us and reaping the benefits of those seeds through our lives and those we touch. Amen.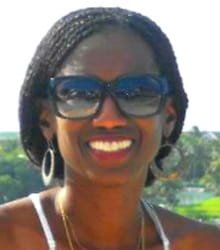 Nylse is a Christian wife and a mother of four who loves life and inspiring others. She likes to have fun but is very clear on who she is and Whose she is. A prolific thinker, she blogs to encourage others from a Christian perspective at www.lifenotesencouragement.com. She can be found online on Facebook, Twitter, and Pinterest.
---
The Olympics are over, and we're all adjusting to regular life again. As I watched the bronze match for men's tennis, one player wanted it more than the other. The favorite for the gold was in this match; he'd been defeated and now winning this match was his only chance at medaling at the Olympics, an honor that held so much weight.
In some sports you play for the bronze - soccer, tennis, table tennis, basketball while in others it's automatically based on how you finished. The bronze match is, in essence, a tiebreaker with so much on the line.
Nothing was going this tennis player's way; he was being outplayed and outserved. In frustration, he threw his racket into the empty stands, and later, as the score progressively signaled his demise, he slammed his racket into the pole. He had given everything and walked away from these Olympics empty-handed. His disappointment was palpable. How did he go from being a shoo-in for the gold to playing for a bronze medal?
Sports, like life, are complicated with no guaranteed outcomes. The athlete must give their competition their all. Unlike the empty-handed tennis player, these women were simply happy to medal.
Simone Biles became the inadvertent headline of the games when she was unable to compete. Winning a bronze medal in the balance beam after so much uncertainty meant the world to her.

This was Allison Felix's last chance for an individual medal at her last Olympics. At the end of the 400m, it looked like it was slipping away from her, but she held her form, pumping her arms, relaxing her fingers, and dipping at the right time, securing a bronze medal. She finished like the champion she is.

Raevyn Rodgers was not in medal contention in the homestretch of the 800m. But she has a gift and was able to run like the wind sneaking up on everyone to finish in third.

Megan Tapper, a Jamaican sprint hurdler, running in her first Olympics. She, too, maintained her form at the end of her race, the 100m hurdles. As the athletes looked up to the board to see their place, she urged her country to pray then rejoiced when she received confirmation of the bronze. She always dreamed of being an Olympic medalist; a bronze would do.

For Molly Seidel, this was only her third marathon. Molly Seidel says she had a little help from above to get her through the race; she kept repeating a prayer for difficult times during the last miles. She ran across the finish line smiling and claiming her bronze medal.

Sifan Hassan attempted to do what had never been done before at the Olympics - medal in the 1500m, 5000m, and 10,000. During her preliminary heat of the 1500m, she fell. She immediately got up, sprinted from the back, and finished that race as the winner. In the final of the 1500m, she came in 3rd, a bronze medal. But she was on her way to doing what had never been done - two gold medals in the 5000m and 10,000m.
There were 402 bronze medals earned at the recent Olympics, and for these medalists, it may have felt like a gold medal. (Source: https://www.visualcapitalist.com/olympic-medal-count-tokyo-2020/)
So often, we feel overlooked and under-appreciated while we're in the race. But we all have to run our race for the prize at the end, the incorruptible prize. So we run with patience, we maintain our form, we pray, and we finish well, exceeding our greatest expectations where we'll hear well done.
Therefore, since we also have such a large cloud of witnesses surrounding us, let us lay aside every hindrance and the sin that so easily ensnares us. Let us run with endurance the race that lies before us, keeping our eyes on Jesus, the pioneer and perfecter of our faith. Hebrews 12:1,2 CSB
I have fought the good fight, I have finished the race, I have kept the faith. There is reserved for me the crown of righteousness, which the Lord, the righteous Judge, will give me on that day, and not only to me but to all those who have loved His appearing. 2Timothy 4:7,8 CSB
Prayer - Dear Lord, life is hard. The race is long with unanticipated detours. The preparation threatens to wipe us out. But with your strength, we persevere. Through you, we increase our faith, and we press on, taking the next step, placing one foot in front of the other. Help us maintain our spiritual form, drawing closer to you each step of the way and meditating on your word. As your word courses through our veins, it gives us strength that renews us to do what you have called us to do - to run on and live pleasing to you, impacting this world because of what you have done for us. Help us, Lord, to finish strong because we know that with you, we will. Thank you, Lord, Amen.
Run on. A bronze medal can feel like a gold medal.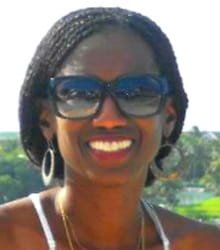 Nylse is a Christian wife and a mother of four who loves life and inspiring others. She likes to have fun but is very clear on who she is and Whose she is. A prolific thinker, she blogs to encourage others from a Christian perspective at www.lifenotesencouragement.com. She can be found online on Facebook, Twitter, and Pinterest.