Nylse Esahc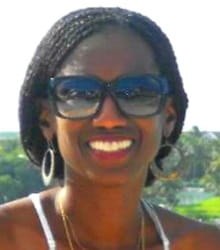 My mother was a seamstress. It was a joy in her life, something that made her proud but also made her happy. That she enjoyed creating beautiful creations was something that always resonated with me. It's like my mom always had this mentality - creating beauty where few could see it and then hearing the praise because of her creations; she was a visionary - she saw it all along.
Whenever my mother sewed, the first thing she started with was a pattern. The pattern provided directions for cutting each piece, sizing, and stitching with the finished garment in mind. I found it intriguing, for I never imagined that a sleeve, for example, in a pattern could look so different than what I typically viewed as a sleeve. But as I watched her work, it made sense. She would clear the table, spread out her fabric, pin the pattern pieces to the fabric, then cut out the pieces. Then she would pin them together to get an idea of what the finished product would look like.
Then this is where the magic happened. She would set up her sewing machine finally threading the needle with the right color thread. She paid great attention to this step, for if the thread was wrong, the dress would not look good. The thread color had to match the fabric so that it appeared seamless. Also, higher quality thread required less handling. Poor quality thread has much lint and breaks easily, taking the joy out of any sewing project. Each type of thread has specific characteristics and will behave differently on sewing machines. Threads are either made of a natural fiber (cotton, wool, silk, linen) or synthetic fibers (rayon, polyester, nylon). (Source: https://www.superiorthreads.com/education/thread-characteristics)
All I saw when I looked at her thread box was an array of colors, but my mom knew the purpose of each and spent painstaking effort ensuring the thread was suitable for the garment she made. The thread is what brought all the pieces together. Slowly but surely, as the thread wove through the fabric, a beautiful garment emerged. Thread joining seams of seemingly disconnected pieces together.
As she sewed the pieces together, I saw the finished product emerge.
Because my mom did not have a dress form, she sometimes put a dress on me held together with pins. If I moved the wrong way, ouch! I can still hear her saying, "Don't move!" Pins are a poor substitute for thread, albeit a temporary one. Pins don't fill in all the gaps and pins hurt if we move the wrong way.
The basic function of a thread is to deliver aesthetics and performance in stitches and seams. Thread forms efficient stitches without breaking or becoming distorted during the useful life of the product.
Sometimes we do a poor job of establishing connections and become like pins instead of thread. Thread is smooth, can go into all the nooks and crannies, is stronger than pins, is malleable and strong.
I want to be a thread in the body of Christ, connecting seemingly disparate parts. I want to play my part in unifying each other, the only statement being one of connection. When I think of my mom, she reminds me of high-quality thread, for she was the glue holding us all together.
We can all be like a thread with the Golden Thread of the Holy Spirit weaving through us, making us stronger, creating unity. He strengthens, He reinforces, He joins with us, making us more powerful together than apart. We all need each other.
I appeal to you, dear brothers and sisters, by the authority of our Lord Jesus Christ, to live in harmony with each other. Let there be no divisions in the church. Rather, be of one mind, united in thought and purpose. 1 Corinthians 1:10 NLT
Can you be strong as thread, weaving hope and unity wherever you go?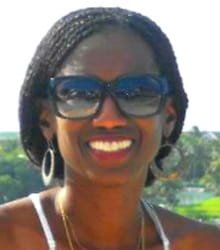 Nylse is a Christian wife and a mother of four who loves life and inspiring others. She likes to have fun but is very clear on who she is and Whose she is. A prolific thinker, she blogs to encourage others from a Christian perspective at www.lifenotesencouragement.com. She can be found online on Facebook, Twitter, and Pinterest.
---
Trauma - it catches you by surprise, in bizarre fashion with unexpected costs. Trauma often sounds like a recipe for disaster, but it doesn't have to be. There's nothing you can do to prevent trauma; accidents happen, things go wrong, elbows are slammed into faces, and no plan of yours could have prevented this.

Yes, an elbow was slammed into my husband's face while playing a pickup game of soccer. Sometimes to stay fit, these things happen. I've had sufficient casualties as a runner, so I can empathize.

But what was this guy's elbow made of? He did some serious damage to my husband's mouth. I could have panicked, and I almost did, but we prayed together about the situation after assessing our options.
A very heartfelt prayer was uttered, something along the lines of..."Why Lord, but You know, show us what to do, provide comfort, healing, and wisdom. Thank you, Lord. Amen"
It seems like we're all in a cycle of trauma right now. We're dealing with the pandemic trauma while dealing with the longstanding trauma of social injustice in many forms, all during an election year.
A traumatic event is defined as a series of events that cause a lot of stress marked by a sense of horror, helplessness, serious injury, or the threat of serious injury or death. We are living through simultaneous traumatic events collectively. We're living through group trauma, so in a sense, we're not going through it alone, but our individual impacts are different.
Here's a simple reminder - trauma is difficult, but God is stronger than any trauma. The initial onslaught may threaten to overtake us, but then we remember that our help comes from God (Psalms 121). As we go through our trauma, our first instinct may be to remove or solve our situations, but again we remember to turn to Him first - the Rock that is higher than us (Psalms 61). Our emotions are intense when we experience trauma, and as we attempt to recover. When we can't utter the words, He intercedes for us (Romans 8:26,27). Again we pray for peace that passes understanding (Philippians 4:7). And as we heal and our perspectives are changed, we know that He walks with us through the valley of death (Psalms 23), so we have nothing to fear.
Initially, we were frantic. How would we pay for this? Would this injury be covered by insurance? Well, after we prayed, we became more methodical, calm, and assured in our approach. The initial dentist wanted 10K with a payment plan. Eventually, our dentist was able to perform the procedure at minimal cost with coverage through our insurance.
Prayer frames your mind to see the Godly possibilities in any situation. Even in trauma. Especially now because trauma can be transformative.
I call to you from the ends of the earth when my heart is without strength. Lead me to a rock that is high above me, for you have been a refuge for me, a strong tower in the face of the enemy. I will dwell in your tent forever and take refuge under the shelter of your wings. Selah. (Psalms 61:2-4 CSB)
How were you transformed by trauma? Were you changed for the better? Were you initially angry? Did you eventually recover or are you still dealing with residual effects of your trauma?
--Nylse

Thanks for reading. Please take a moment to share using the buttons below. Like my Facebook Page and follow along on Instagram. Don't forget to subscribe. Stay Encouraged!
The Comfort of Night by Nylse Esahc is on its way. This book was written with you in mind.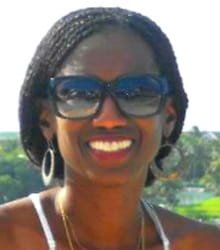 Nylse is a Christian wife and a mother of four who loves life and inspiring others. She likes to have fun but is very clear on who she is and Whose she is. A prolific thinker, she blogs to encourage others from a Christian perspective at www.lifenotesencouragement.com. She can be found online on Facebook, Twitter, and Pinterest.
---
I have never been to prison, never set foot in one to visit anyone, but I've spent an inordinate among of time thinking of prison. As a Black woman, the threat of imprisonment appears very real for those I love simply because of the color of their skin.
To bring this closer to home, members of my family have encountered unwarranted police harassment where a necessary stop was a night in jail. One night in prison is enough, especially if you're wrongfully there. Imagine being imprisoned for an even greater cause. Imprisonment represents a loss of freedom; the worse our society has to offer. The threat of imprisonment produces fear, yet Paul was imprisoned for preaching Christ for a significant time during his ministry, demonstrating steadfast faith.

When Paul pens his pray in Ephesians 1:15-23, he is under house arrest, chained to a member of the Praetorian guard, an elite group of soldiers. But he can receive guests (Acts 28:30,31). These guests were living in a time when it wasn't fashionable to be called a Christian. Christians in the early church were regularly persecuted during Paul's ministry; many may have risked their lives just by visiting Paul. The threat of persecution and imprisonment was a factor of the utmost importance in the environment of the early church. Though imprisoned, when Paul prays for the Ephesians, he wants them to know Christ just as he does. Paul is imprisoned because of HIS faith; through eyes of faith, he prays because of THEIR faith. Because of their faith, Paul prays.

Before Paul prays, He highlights the characteristics of whom He serves and trusts, pointing to the spiritual blessings we receive because we are God's children. God is worthy of praise, faithful, redeemed us, called us, generous with grace, and gave us an inheritance. Because of Paul's past, he feels blessed to serve a God who would love and choose him (Ephesians 1:4). Paul, a murderer of Christians, is now one dedicated to Christ. Paul's life demonstrates faith in Christ, which leads to imprisonment.

However, it is the Ephesians' faith that inspires this pray for wisdom, hope, and gratitude. When we're in severe circumstances, we need Godly wisdom, which enlightens. By faith, we are recipients of His power in our lives. Eventually, we know, whether bound or free, God is over everything. The extent of God's love for us yields gratefulness and hope.

Over time my fear of prison has dissipated because my faith in Christ increased. Because of faith, even when the circumstances seem dire, I know that He is over all things. Like Paul, I can exhibit faith under the worse conditions and pray for others, so their faith grows. Somehow through the mystery of faith, I can endure. I don't have such a tangible fear of systemic imprisonment anymore, for when we are prisoners for Christ, He can do his best work in and through us.

This is what faith will do: it will ignite others in their faith; it will fortify our relationships; it will transcend challenging circumstances; it will increase our desire for God.
For this reason, because I have heard of your faith in the Lord Jesus and your love toward all the saints… (Ephesians 1:15 ESV)
How has your faith surprised you? Has it led you to unexpected places? If you were imprisoned, could you pray for others as Paul did?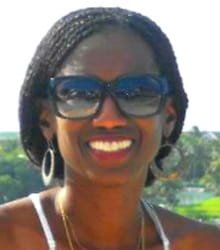 Nylse is a Christian wife and a mother of four who loves life and inspiring others. She likes to have fun but is very clear on who she is and Whose she is. A prolific thinker, she blogs to encourage others from a Christian perspective at www.lifenotesencouragement.com. She can be found online on Facebook, Twitter, and Pinterest.