Stephanie Smith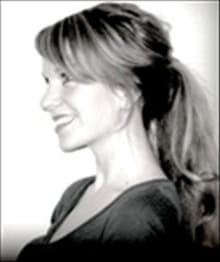 The week we got our tomato seedlings and herb sprouts in the ground is the week I finally sat down and read Dave Ramsey's Total Money Makeover. Both things speak to me of the value of being self-sustainable in a nation underwater in debt.
Like a lot of people, my husband and I have school loans, and we're committed to scaling them down to zero. I'm willing to get a little crazy like Dave Ramsey suggests to come out on top.
I'm grateful that my husband and I were raised similarly in the way we were taught to handle money, which makes it so much easier in our marriage to spend and save together. It would be difficult if we disagreed on this point, because we do a lot of weird things, such as making our own chicken stock and granola, choosing not to own a TV, going through a Christian non-profit for insurance cost sharing, and not owning credit cards. We both love to go out and try new restaurants and go to the movies, but we can do these things comfortably because we don't have monthly bills for cable, smart phones, or stuff bought on credit.
In the past two years of marriage and learning to live within our means, I have noticed a few things about making, growing, and doing things by hand the slow way.
It's empowering. Our backyard garden plot is small, but war-weary generations before us called it a "victory garden" for a reason. It is empowering to create something from scratch that costs pennies, that is fresh and free from a bar code. It's empowering to know that we can feed ourselves on what we grew by hand, food that is not reliant on a system–farmers, factory workers, machines, airplanes and trucks–to find its way to my plate. And as a freelancer subject to nearly 40% self-employment taxes, guess how good those Italian green beans taste.
It teaches me to be resourceful. Our American concept of "need" is becoming more and more subjective. I've found that it is healthy to look within what I already have and ask, what can I use that is already within reach? I am proud when I can re-purpose a yard sale item instead of buying new. I am learning the difference between consuming and creating, and it teaches me to take a second look at things I already own and get creative, to see fresh possibilities.
It trains me in the art of cultivation. This was humanity's first call–to enjoy and cultivate a garden. I love growing our own tomatoes, making my own peanut butter, and getting crafty to decorate my home because the process teaches me to better appreciate what has been provided. In these simple tasks, I get to participate in the divine action of creating, and it reminds me, better than swiping a card, that all of it is a gift from God's hand.
Do you see value in being self-sustaining, financial, spiritual, or otherwise? How do you pursue this in daily, simple ways?
---
For our wedding, my husband's boss gave us a copy of A Severe Mercy by Sheldon Vanauken, writing slant inside the cover, "Zach and Steph, their hearts have so much to teach. Learn and live."
It was not an easy book to digest. I picked it up, and put it back down, for months. But I always came back, because if ever there was a book that was the result of opening a vein on paper, this is it.
A Severe Mercy is deeply honest in a romantic throwback style–a couple falls in love, buys a sailboat and breaks a bottle of baptizing wine on its bow, they travel to study at Oxford, living cheap in a small flat with a hot pot, and befriend C.S. Lewis, who is instrumental in their eventual coming to faith. But perhaps most romantic, and most heartbreaking, of all is the moment when Sheldon realizes he is no longer Davy's first love. The jealousy he feels for her Savior is very real, unclouded by years of faith grown familiar, still new and sharp. As Sheldon says himself, "This book is, after all, the spiritual autobiography of a love rather than of the lovers."
And that it is. Through painful renegotiation, Sheldon comes to terms with his beloved's new first love, and he slowly wrestles to make it also his own.
I was saddened by a review of this book by a woman who disliked it because she felt the "C.S. Lewis plug" was a cheap marketing ploy, played up beyond the truth of their acquaintance. This seems telling about our expectations of books and authors today. We expect them to pull out a bag of tricks. And tragically, somewhere in the process, bad art has conditioned us to be suspect of good art.
A Severe Mercy goes against the grain of the books that are published today, but it is one of the most honest books I have read in a long time. It threads an organic grace through its pages that I did not find as calculated. It is a slow read, not a page-turner, but something to savor. I can fly through the Hunger Games in a weekend and get caught up in the grip of its plot, but I won't underline a single sentence. My copy of A Severe Mercy is jagged with ink, prose I could not bear to lose.
Neither does the book hook the reader in by dazzling solutions to felt needs, but it ministers to something even deeper, like those people you hear about who unknowingly carry around head injuries for years and finally receive healing.
Our attention span is shrinking, yes, but I have a theory that our capacity to be awed remains the same. We need what is sacred and what is beautiful as much as ever, only our hunger for it has been stunted. Sheldon writes it best, "If, indeed, we all have a kind of appetite for eternity, we have allowed ourselves to be caught up in a society that frustrates our longing at every turn."
Thank God for books that are harder to read, that stretch the limits of attention and distraction, that cultivate spiritual imagination, that strike a deep nerve that provokes us to longing.
What books, or art, or movies, or other mediums have you encountered recently that have challenged you in a similar way?
Visit the original post here at www.stephindialogue.com.
---
In honor of Mothers Day this month and Fathers Day next…
It is said that man does not live by bread alone, but by every word that comes from the mouth of God. In my family, I was raised on both.
Strawberry-picking, shucking fresh ears of corn on the side porch, and pumpkin bread so good it's become a family legacy, were supplemented with the delicious cultivation of a child's imagination through stories.
Bellies full from the table, my sisters and I next hungered for a bedtime story. We were tucked in by words–Jonah and the Wale, Noah and the Ark, the Feeding of the Five Thousand, as well asThe Princess and the Goblin, A Wrinkle in Time, The Magician's Nephew. We swallowed them whole, and they fed a budding spiritual imagination that was only beginning to grow.
Caring for Words in a Culture of Lies author Marilyn Chandler McEntyre was once asked, "Where did your love of writing begin?"
"At the table," was her answer.
It is also mine. It is where my parents urged me, "Tell us a story," to answer the standard, "How was your day?" dinner conversation question. It is where I learned to listen well, to ask good questions, to savor both a taste on my tongue and a fitting phrase in my ear. And to laugh.
It is where we read aloud after dinner, sighing and sitting back in our chairs, crumbs of cornbread and table salt flung wide across the tablecloth as evidence of a good meal.
Perhaps I am no longer a child, but my days are still anchored by these two very things. I work all day with words in the life of a freelancer, and come 5pm I roll up my sleeves to create in the kitchen. These are the rituals that lend structure to my days, and I rest in them, thrive in them.
I can't imagine a higher task for parents than to teach their children to hunger for that which is good, noble, and true. Not just for bread, but for words.
In their gift, I am doubly fed, and doubly blessed.