Anchored Voices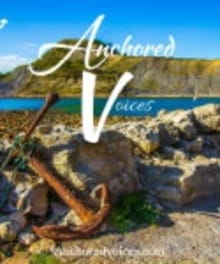 I was talking on the phone to our accountant just as things with COVID-19 were starting to get serious. We were both sharing some of our concerns about how school and business closures will affect families and businesses. I shared the comfort that has been on my mind lately—the story of Gideon defeating the Midianites.
If you're not familiar with this Bible story, God makes a plan to use Gideon to lead the Israelites to defeat their enemy, the Midianites, who were oppressing them. Gideon gathers 32,000 men to fight the Midianites but the day of their attack, God stops Gideon saying, "The people who are with you are too many for Me to give the Midianites into their hands, lest Israel claim glory for itself against me, saying, 'My own hand has saved me." Judges 7:2 God uses two tests to send some of the men away—first, anyone who was afraid was dismissed and 22,000 left. Second, the people were brought to the water to drink and only those who lapped the water were kept to fight. Only 300 men remained, God then uses them to route the Midianites.
The lesson that stands out in this story—God purposely stacked the odds against himself. In this strange time of social distancing, with schools being closed, with some still having jobs and some missing paychecks, life "AC" (After Covid), can seem full of massive obstacles, especially financial ones. What I take from the story of Gideon is that God doesn't need the obstacles to be manageable or the circumstances favorable to do his work. Sometimes his work is most apparent when the need is most dire—when the resources are most scarce.
In this time of a unique quieting, where the hustle of the world is slowed, some of the noise of life stripped away, I believe it will be easier to see the work of God in our lives. I've read articles reporting that with low traffic and fewer people out and about, that the canal waters of Venice, Italy are actually clear. You can see to the bottom. The sky above China is easier to breathe from. Each of us is in different circumstances, but as some parts of your life still, be looking for where God is working. There are no guaranteed outcomes, they may be unexpected, but we are guaranteed God's presence. Social distancing has no effect on Him. He is as close as he ever was, for nothing can separate us from his love.
Romans 8:38-39 NKJV
"For I am persuaded that neither death nor life, nor angels nor principalities nor powers, nor things present nor things to come, nor height nor depth, nor any other created thing, shall be able to separate us from the love of God which is in Christ Jesus our Lord."
---
Sarah Clews loves being the wife of Carson and mother to three little girls. She received her degree in English from Corban University and still loves the craft of writing. She also helps her husband run a martial arts school. In her free time, Sarah enjoys talking with grown-ups (!), finding new authors, doing online research, and reading her favorite childhood stories to her girls.
---
Novel Coronavirus, AKA COVID-19 is causing havoc around the world. If you have escaped the news, social media, or the old-fashioned method of communication also known as word-of-mouth, I am truly in awe.
If, however, you are thinking, "Sarah, come on. I am so tired of hearing about this virus," take just a couple of minutes and appease me as a blogger, friend, family member, AND health care provider.
Let me lay out this blog post in two parts:
Part 1: From the angle of a science-brained/registered nurse/community health care provider/voice of logic
Part 2: From the angle of a follower of Jesus, who loves Him and His people dearly
Ready? Here we go!
---
Part 1: Science-brained/registered nurse/community health care provider/voice of logic
A quick background for those who are newer to Anchored Voices, and who might not know me outside of reading my words: my first career love/choice has been, and is currently, in health care.
I graduated from Portland State, in Portland, Oregon, in 2009 with a Bachelors of Science in Health Studies, double-majoring in Community Health Education, and Health Sciences. While at Portland State, I took classes in communicable disease, health promotion, epidemiology, and statistics. In 2013 I graduated from Oregon Health Science & University with a Bachelor of Science (majoring in Nursing), taking even more classes in community health, epidemiology, pathophysiology, pharmocology, and chronic and communicable diseases.
My educational background prepared me well for community health nursing, particularly school nursing. I am, by no means, an expert in epidemiology, communicable disease, or health promotion. I do, however, know WHERE to look for reliable sources of information, and I have paid a lot of money to learn HOW to look for evidence-based information.
Here's what I know as a registered nurse right now:
Great sources of factual information include: your local public health authority (in Oregon, it's the Oregon Health Authority), your national public health authority (in the US, it's the CDC), and the global public health authority (globally, it's the WHO).
Practice good hand hygiene. Wash your hands with soap and water for 20 seconds (two rounds of 'Row, Row, Row Your Boat', the 'ABCs', or any 20-second clip of your favorite song will do). Make it fun. In the health care realm, this is part of what we call Standard Precautions. It is at the foundation of every health care program.
Avoid touching your face, including your eyes, mouth, or nose, if you can. If you can't avoid touching your face (because, let's be honest, it's absurd how many times we touch our face every day) use a tissue, and then dispose of said tissue. Cover your cough. Wash your hands after disposing of a tissue, or covering a cough. Stay home if you are feeling unwell. This is also recommended at all times of the year, not just during the COVID-19 pandemic, or cold/flu season.
It is cold and flu season. Your symptoms may look like COVID-19 symptoms. Clinics and hospitals are under a lot of strain right now, trying to triage patients who are very sick. Most people diagnosed with COVD-19 will experience mild symptoms. If you are experiencing a cough, fever, and you are having a hard time breathing, and you are unsure what to do: call your primary health care provider FIRST, unless you are experiencing respiratory distress (in that case, call 911/your emergency medical services). Your primary health care provider will direct you in what to do.
Honor your local, state, national, and global health authorities by following their recommendations. See the links I've shared above for more information.
---
Part 2: As a follower of Jesus, who loves Him and His people dearly
As much as I love health care, science, and logic, I am also a gal who loves and follows Jesus.
Here are some of my thoughts in how to respond to the COVID-19 pandemic as someone who loves Him, and wants to bring HOPE in a world of disarray:
As followers of Jesus, this is our time to step up as the church. Provide people with peace. Point them to Jesus. See Ephesians 2:14, John 16:33
Get creative! Gatherings of 10+ people have been discouraged from meeting for the time being by the White House & President. My church and many churches over 10+ people are live-streaming services. Consider gathering with very small groups if, and only if, you are symptom free, and you can maintain social distancing. Share your church services with others.
Take a break from social media and the news if you are feeling overwhelmed. Consider a smaller block of time, such as half a day, or maybe try a full day "fast" from social media and the news. Your mental, emotional, physical, and spiritual health will welcome the break, I promise.
If you are on social media, share Scripture. Point people back to Hope. Be gentle with their hearts. God created emotions, and gave them to us. Practice identifying how you are feeling, call out your emotion, and then take your emotion to God first. After talking with Him, feel free to share with a few trusted friends/family, especially if you are feeling frustrated, overwhelmed, or saddened. The longer I walk with Jesus, the more I recognize even He had healthy boundaries, including practicing self-control in regards to sharing His emotions publicly.
Know that God is for you, He loves you, AND wants you to talk with Him. Take time to pray. Seek Him! By golly, our world needs us all on our knees right now. See 1 Thessalonians 5:16-18
---
I hope this post brings clarity. I, myself, gave up social media for the Lenten season (which is another story entirely) so I am sharing this post through Anchored Voices trusting you will heed my thoughts and advice with grace. Know that my heart and mind recognize the fear and anxiety people are feeling, and yet, I feel HOPEFUL, as both a health care provider, and follower of Jesus.
Stay well, friends, and bring some TRUTH to those who need it desperately right now.
---
Sarah Dohman is a nurse, kayak enthusiast, coffee addict, microbrew lover, globetrotter, adorer of friends and family. She has a weakness for donuts, runs in 5K races, and cannot get enough tea and books. She loves writing more than talking (and she talks a lot), can be seen at Target frequently, and is loving life in her thirties. She believes God has called her to this space to bring joy and encouragement through words to friends and family, near and far. You can find more from Sarah on her blog or on Instagram.
Photo Credit: © Getty Images/Samara Heisz
---
It was not by their sword that they won the land, nor did their arm bring them victory; it was your right hand, your arm, and the light of your face, for you loved them.

Psalm 44:3 NIV
The Son of God is Love's sweet face
Bouncing on His father's knee
He came to die and offer grace
He grew in Mary's fond embrace
Strong in joy for all to see
The Son of God is Love's sweet face
He called His friends to run the race
Win souls of the lost set free
He came to die and offer grace
Never such beauty in this place
Angel throngs surely agree
The Son of God is Love's sweet face
Even a woman veiled in lace
Could never compare to Thee
You came and died to offer grace
From crown of thorns blood seeps a trace
Divine life upon the tree
The Son of God is Love's sweet face
He came to die and offer grace
---
Linda L. Kruschke is the author of My Name Is Beloved, winner of the Unpublished Memoir category of the Oregon Christian Writers Cascade Writing Contest, as well as a self-published author of two poetry books. She is a wife, mother, active member of her church, former Bible Study Fellowship leader, and recovering lawyer. She works as the Director of Legal Publications for the Oregon State Bar. But her real passion is sharing God's healing grace with others, especially those haunted by sexual trauma and abortion. She struggled with major clinical depression for many years, but through the power of forgiveness has become a fearless follower of Christ, living in the assurance of her salvation and God's love. She blogs at Another Fearless Year and Broken Believers.