Anchored Voices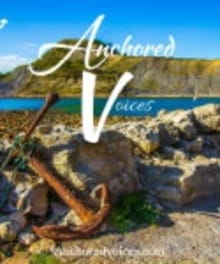 I have been a housewife/domestic engineer/stay-at-home-mom for over ten years, and I cherish and appreciate the blessing of being able to be with my kids full time. I know not everyone has the opportunity to do it, and not everyone wants to. As for me, I will always be grateful for these years spent with my children as they grew from newborns to toddlers and toddlers to school agers. But…
Let's be real: I hate cleaning my house.
While I am at it, here are some more confessions: If my kids want to stay in their pajamas all day, I entertain the notion far too often, and sometimes even join them. I almost always have clean laundry in my room or sitting on my couch, and I use it as validation for Netflix binging—I rarely even attempt folding unless I can combine the two. One more: It is a dream of mine that once the kids are in school I will go back to work just so I can hire someone else to clean my house. I still haven't quite convinced my husband of how fantastic an idea this is, but I am working on it.
I love to have friends in my home, but preparing to receive them is the furthest thing from my list of joys. I know the popular things these days is not to worry about the mess, and don't apologize for it. But the truth is, I am not apologizing because I am afraid it isn't good enough, or because I won't meet some unknown standard. I apologize because I honestly could have done a little (or… a lot) better, but I chose to do something else instead. It might have been important, and it might mean I was reading a really good chapter in whatever book I am currently reading. Please accept my heartfelt apology for inviting you into my squalor; but hey, I'm glad you're here.
The longer I am at home, the more I have to search for the why of homemaking. Is it important? Absolutely. Is there worth in it? Definitely. Do I love walking into other people's beautiful homes? LOVE IT. Do I want to have the same? Sort of…well, yes, yes I do. But many of the reasons still escape me. One does not. This is how I serve my people and my God.
Scripture says:
The wisest of women builds her house, but folly with her own hands tears it down. -Proverbs 14:1 (This can be applied to attitude as well, but we should also actually care for the homes we have been given)
She looks well to the ways of her household and does not eat the bread of idleness.-Proverbs 31:27 (My paraphrase: She pays attention to the hearts and welfare of those around her, puts down her phone, and chooses not to tell Netflix she is still watching.)
Older women likewise are to be reverent in behavior, not slanderers or slaves to much wine. They are to teach what is good, and so train the young women to love their husbands and children, to be self-controlled, pure, working at home, kind, and submissive to their own husbands, that the word of God may not be reviled.- Titus 2:3-5(That one, I'm just gonna leave right there.)
I have advantageously learned to weave through loopholes and manufacture justification for why I can get away with my favorite indulgences. However, carefully crafting my own demise slowly strips away what I truly care about. I have told myself the cluttered corner means little looking through the lens of eternity, but caring for, loving well, and providing a place of rest for my family means more than I realize.
The home can be a dark and troubling place as well. What happens in a household can make bitterness take root, it can be where unspeakable abuses are inflicted, and it may act as an anxiety breeding ground when people strive after unrealistic dreams of perfection. The nightly news tells us quaint neighborhood dwellings can also become the crime scene, the drug den, or the house of hidden terrors.
By the grace of God, I will build my house, fight for justice within my walls, and model sacrificial love. So there will be prayers prayed, truths taught, and the gospel preached. If it also means bending down to wash little feet, slay allergy-inducing dust bunnies, and aggressively cleansing dried food off an infinite cascade of dishes. So be it. May the Lord arm us for whatever battle lays ahead of us this day, and may His mercies meet us in the morning. Time to go, I've got work to do.
~~~
Readers,
We know not everyone has this struggle, but we are sure you have your own places that scripture convicts and reminds that there is a better way to love. How will you choose to show love to those closest to you today?
---
Chara Donahue enjoys freelance writing, biblical counseling, and speaking to women when her four kids are out playing with dad. She is an adjunct professor, holds an MSEd, and is passionate about seeing people set free through God's truths. She is the host of the podcast The Bible Never Said That and a regular contributor at iBelieve. Her words have appeared at Christianity Today, Crosswalk, (in)courage, and The Huffington Post. She longs to be a voice that says, "Hey we are in this together, and there is room for us all." You can find more from Chara on Facebook and Twitter.
*This post is from the archives and was originally published in 2016
---
The words "identity crisis" generally evoke images of a pimple-faced teenager and a middle-aged silver-haired man that seeks comfort in adultery and a new red sports car. This worldly association leads one to believe that identity crisis is largely confined to two occurrences, once in adolescence and then again somewhere between 45 and 60. It is commonly believed that within these periods that the psyche is distressed as one suddenly finds themselves stuck in the midst of questioning who they are. Thus begins the quest to develop a sense of self. After a prolonged period, many assert that the answer can be found in a relationship, a job, or the objects one possesses. I believe the identity crisis is far more widespread and more debilitating than the stereotypes lead one to believe. I think a more accurate portrayal would be the individual living in hidden anguish brought forth by seeking fulfillment in anything else other than Christ (i.e. the curse of the idolator). When one fails to find their true purpose in life, to bring praise and glory to His Kingdom, the weight bears down.
It really wasn't until a series of events this past year that this 30-something came to this understanding. While reading Tim Keller's "Counterfeit Gods" I was awakened to the identity crisis I was in. His definition of an idol spoke loudly to me, "…anything more important to you than God, anything that absorbs your heart and imagination more than God, anything you seek to give you what only God can give."
My heart broke upon reading these words, knowing that I'd dishonored Him in my failing to properly esteem Him. I had some firmly established idols in my life. The most pronounced idols were formed by the relationship I was in at the time and my determination to construct the map and steer my life in the direction I decided it should go. I earnestly prayed to shed the false idols and to find my identity in Him alone. Initially, when I prayed this prayer, I didn't truly understand what it meant.
Then I opened up Jennie Allen's book "Anything", and her words spoke God's truths just as Keller's had. In "Anything", she paints the picture of what it is to have one's identity in Christ. It is a surrender that is willing to abandon EVERYTHING, to do ANYTHING for God. Instantaneously I tasted the words "I can't" and shame fell upon me, for it exposed the holes in my faith.
I didn't want to leave the false security of my idolatrous dreams. And yet I hungered and thirsted for God. I was divided. I wanted to have God in my image. I wrestled like Jacob. And the end result was just the same, I was drawn closer to Christ. The truth of the bigness of my God and the smallness of my idols pervaded the discord. I experienced the grace God mercilessly pours out to us, as undeserving as we are.
I must feed on the gospel habitually, for my identity in Christ is always under attack.
I must dwell on the greatness of my King, for old idols can easily steal back my heart's affection when my eyes fall short. I must give up my life as I'd like to orchestrate it, to truly find life, life that is eternal and fulfilling. I must let Christ alone define me, and disregard the lies the devil whispers. I must pray fervently for His protection, for without Him I am weak. I must trust Him, "being confident of this, that He who began a good work in (me) will carry it on to completion until the day of Christ Jesus." (Philippians 1:6).
I must surrender. My "I must" statements help me to guard against the vast empty pit of discontent from a misplaced identity.
~~~
Readers, What threatens your sense of identity? How can you find freedom from the pressures to define yourself?
---
Kate Franken enjoys indulging in raw conversation whilst savoring a cup or more of coffee. Her hunt for good books and podcasts is endless. She finds refuge surrounded by trees, on hiking trails, with her two dogs in tow. She is especially fond of mountaintop views, wit, "best teacher ever" love letters, breakfast, a painted sky, and Jesus. She has a heart for connecting people to His church and encouraging others into relationship with Him.
---
The soft grasses sway in the light breeze. The luscious meadow appears to be dancing to a tune not played for human ears. The afternoon sun warms the rippling brook framing the ancient oak tree that still stands firm. Its roots delve deeply into the earth below. The knotty bark echoes stories of children swinging on summer days from a rope and families gathering to picnic. The branches, strong and plentiful, provide respite from the heat as they offer shaded shelter with their leaves. Storms have attempted to destroy the old oak, but it tarries through. It has purpose, and its might is evident.
Those who know this oak seek and find refuge beneath its splendor.
When I think about identity, I envision the old oak tree above. I want to be this oak tree. Rooted. Strong. Someone who can provide refuge for others. Near to a source of Living water. Purposeful and hearty.
Jeremiah 17:7-8 shares, "Blessed is the man who trusts in the Lord, whose trust is in the Lord. He is like a tree planted by water, that sends out its roots by the stream, and does not fear when heat comes, for its leaves remain green, and is not anxious in the year of the drought, for it does not cease to bear fruit."
If I'm honest, in the past few months, I have had many anxiety-inducing thoughts attempt to ravage my peace and make home in my head. I have a feeling of restlessness. The unrest is not dissatisfaction with my life currently, but an acknowledgment that God is stirring up my heart. He is up to something and is busy readying me for change. I am unsure of what development may unfold, but it's coming. I can feel it. Trusting in God's plan and purpose during this time has been challenging. I have felt a disconnect with people and the activities that I love, and my heart aches. Despite all this, at my core, I know God is so very good. Whatever it is, I know it will be better than what I could plan for myself.
As I wrestle through this period of uncertainty, my heart longs to identify with the tree in the meadow, rooted, bearing fruit, and seeking sustenance from God. To know like the stream, I need not be anxious during this time of disquiet, but faithful and obedient in my current surroundings as I flow toward His will. I may not know what lies ahead in my life, but I know that if I identify with the characteristics of the old oak tree, I will not sway with passing storms. I will not be enslaved by fear, but I will stand strong. Trusting in the Lord and His purpose.


Readers, What is God asking you to trust Him with today?
---
Sarah Dohman is a nurse, kayak enthusiast, coffee addict, microbrew lover, globetrotter, adorer of friends and family. She has a weakness for donuts, runs in 5K races, and cannot get enough tea and books. She loves writing more than talking (and she talks a lot), can be seen at Target frequently, and is loving life in her thirties. She believes God has called her to this space to bring joy and encouragement through words to friends and family, near and far. You can find more from Sarah on Instagram.