Christina Patterson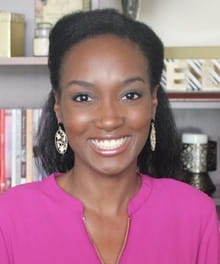 When I was younger, I thought I knew what tired felt like when I got my first job. I then became a parent and experienced a new level of tired I hadn't even dreamed of. Actually, I couldn't dream of it because I wasn't really sleeping. The fatigue I experienced then was more physical due to the lack of sleep, but sometimes we can experience a weariness of our souls. A heaviness that comes with praying the same prayer, keeping the faith, fighting the same temptation over and over again. If you've experienced this type of weariness, there is hope for you in today's scripture.
Isaiah 40:30-31 says:
"Even youths shall faint and be weary, and young men shall fall exhausted; but they who wait for the Lord shall renew their strength; they shall mount up with wings like eagles; they shall run and not be weary; they shall walk and not faint." - Isaiah‬ ‭40:30-31‬ ‭ESV‬‬
There are two lessons I want you to take from this scripture. First, God expects us to get tired, and second, God gives us His strength.
First, the verse says, "even youths shall faint and be weary." Who are we to think we're not going to get tired. Yet when we do get weary, we get so frustrated because we feel limited by our fatigue, but God expects it.
My kids do not like taking naps. Even when I know they are tired they will insist they don't need to take a nap. I don't fight them on this too hard because I know; eventually, it's going to catch up to them. No matter how much energy they have, and they have much more than me, if they're really tired, they will fall asleep wherever they are. In the car, on the couch, on the floor, and both my children have even fallen asleep eating at the kitchen table.
Why? Because even youths, with all their energy and excitement, fall exhausted.
If you're feeling tired today, I want you to know that is okay. You are not a failure. God did not make you to bulldoze your way through life nonstop.
God expects you to get tired. He's planned for you to get weary because He knows you are human.
So what are we supposed to do when we get tired?
Well, next the scripture tells us to wait on God, and when we do, He will renew our strength. God knows we have our limits, but He doesn't. God knows we can't do it all, but He can. God knows we'll get tired and weary and faint, but He won't.
When we get tired, we don't need to push through in the flesh; we need to lean on God for His endless and everlasting strength.
Everything that we are not God is, and in our fatigue, He invites us to come to Him and have all our need provided. Don't do it alone, Beloved. Surely you will faint if you try. Do it with God, and lean on Him. Look to Him, and wait on Him so you can run and not be weary, walk, and not faint.
Dear Heavenly Father, thank You for covering my weakness. Please be my strength today as I look to You. In Jesus Christ Name, I pray. Amen.
I hope today's devotional helps you to see your seasons of weariness in a new light and trust God with your fatigue. I'd love to hear from you, what promise of God helps you to keep going when you feel tired and weary? I'm looking forward to chatting in the comments.
Find more encouragement from Christina Patterson at www.belovedwomen.org. Also, 2020 Beloved Planners are available for pre-order for a limited time. Order yours now here.
---
Have you ever been on your phone or computer and the notification popped up that your device was about to die or lose power if you didn't plug it into a power source? You then ignore the notice because you think you'll get to it in a few minutes but then you forget. And right in the middle of typing a sentence, or double-tapping a photo, or sending an email your screen goes black.
Now you're all upset but mostly with yourself because the signs were there. You knew the energy was low, you just ignored the signs. I think we do this in our actual lives too. I know I do.
When we think of God telling us to do something we usually think of an activity; go here, do this, say that. In such a busy world we have a hard time wrapping our minds around the idea that sometimes God simply wants us to be still and rest. He knows we can't function on empty so He sends signs and pop-up notifications to remind us when we need to recharge. To help us understand when God may call us to do such a thing here are 6 signs God's telling you to rest.
1. Things aren't going as planned.
You keep pushing yourself and trying with your own will power, and it just seems like every door is closing and opportunity lost. Sometimes this means it's time to rest. Now don't get me wrong. I don't think we should allow obstacles to cause us to quit. There is a time to push through with stubborn with faith until you get exactly what you want. I think a problem we have is that we believe resting is synonymous with quitting, and it's not. God doesn't want you to quit, but He may be closing doors and opportunities to give you space to rest. So don't always see a closed-door or perceived lost opportunity as a reason to quit but a reason to rest. God's not yet may be creating the margin in your life to rest, so you have the strength and energy you need to sustain that blessing when He does open that door.
2. You're sick. A lot.
I don't think God is in heaven cursing people with sickness. I think all sickness and evil comes from the fallen world we live in. However, God has given us all limits. Isaiah 40:30 tells us, "Even youths grow tired and weary, and young men stumble and fall" (NIV) We can only go so far and do so much. When we constantly try to ignore and surpass those limits, we're more likely to get hurt or sick. Many times it's our body's way of forcing us to rest when we refuse to do so on our own. A car is only going to go so far before it's time to put in ore gas. In the same way, your body will only go so far until it's time to rest and replenish.
3. Sleep is not enough.
I know this one may seem a bit confusing because if you need rest, you would expect sleep to be the answer. What we need to understand is that rest is not limited to sleep. Rest may mean more time in prayer, a walk around the neighborhood, knitting, or taking with a friend. Dr. Saundra Dalton outlines seven different types of rest we need in her book "Sacred Rest" that include: physical, mental, spiritual, emotional, sensory, social, and creative rest. Different types of tired require different types of rest. If you're only trying to sleep and it's not helping you to feel any more rested, it doesn't mean you don't need rest. It may mean you need to try a different form of rest. You may need to think beyond sleep. What excites you and gives you energy? Sitting in quiet, reading a good book, taking a long hot bath, working on a crossword puzzle, or talking to a friend?
4. Change in attitude or having a difficult time controlling your emotions.
Frequently finding yourself frustrated or discouraged may be a sign it's time to take a break. Uncharacteristic emotions or even outbursts can result from lack of rest. When you're energetic, you have the mental strength to keep negative emotions in check. However, when you're tired or weary, not so much. We see this with Elijah in 1 Kings 19. He's frustrated and fearful and tells God he wants to give up. He doesn't just want to quit, he wants to die. How does God respond? He gives Elijah food to eat and sleep, deep sleep. When Elijah awakes and speaks to the Lord, he's encouraged to carry on. He wasn't irrational or ready to quit. That rest was just what he needed. I've experienced this myself too. So many times, I've had a bad attitude or was discouraged, took a nap, and woke up feeling like a whole new woman. As we learned in our Matters of the Heart Bible Study series, our emotions are indicators of what going on deeper within and many time negative emotions are a sign from your body that you need rest.
5. You're bombarded with negative thoughts.
Just like with our emotions, our thoughts are harder to control when we're tired or weary, making it more challenging to think on those good things listed in Philippians 4:8. Instead, we find ourselves arguing with someone in our head or predicting the next bad thing that will happen. When this happens, it may be time for a mental break. When this happens to me, I love to listen to Christian podcasts while taking a walk or run. The movement is a good distraction, and the podcast helps to focus my mind on Godly things.
6. You're experiencing spiritual warfare.
I say this because the enemy knows when you're tired. It's then you're more susceptible to his attacks, and please believe he will kick you while you're down. And it's quite the vicious cycle because the more you're attacked, the more tired you become. But where our flesh is weak in this area, our spirit is willing. In times like this, it is essential to fill up on God by getting close to Him. You can do this through prayer, fasting, Bible study, listening to a sermon, fellowshipping with other believers, or any activity that will help you experience more of His presence.
It's easy to lose a grip on life when we're tired. Good thing for us, God is ready and willing to catch us when we stumble.
Find more encouragement from Christina Patterson at www.belovedwomen.org.
---
Have you ever thought you heard from God but then doubted yourself later on? "Was that really God," you question.
"Maybe that was just my own thought or, maybe that was the enemy trying to trick me," you wonder.
I've been there more than I wish to admit. If you have too, I want to encourage you that knowing and hearing God's voice is a process. As we develop more in our faith and grow more in Christ, it becomes easier to hear from God. To help you further in this area, here are five ways to recognize God's voice.
1. God's voice brings peace.
Unfortunately, many people view God as this mean and angry dictator in heaven. If they expect to hear from God, they think the voice will be startling and fearful. However, one thing I've learned about hearing from God is that His Word always brings peace.
Yesterday while praying at church, I asked God for guidance with a decision I need to make. As I felt him move my heart in a particular way about that decision, I instantly felt my shoulders relax, my jaw unclench, and my breathing slowed down. Moving in this direction brought peace, and I knew God was directing me.
Hearing from God may not always immediately result in peace, especially if He is asking us to do something we don't want to do, but eventually, it will. Jesus is the Prince of Peace (Isaiah 6:9), and His Word will always lead us to peaceful lives.
2. God's voice never contradicts the Bible.
God will never conflict what is in His written Word. He will not tell you to sin or go against His commands. Anything that encourages you to do so is not God.
"Let no one say when he is tempted, 'I am being tempted by God,' for God cannot be tempted with evil, and he himself tempts no one. But each person is tempted when he is lured and enticed by his own desire." (James 1:13-14 ESV)
3. God's voice brings clarity (not confusion)
Confusion does not come from God.
"For God is not the author of confusion, but of peace." (1 Corinthians 14:33 NKJV)
A word from God can bring clarity and hushes all the other voices that bring doubt. Confusion is a tactic of the enemy; clarity and discernment is a gift from the Holy Spirit to help us live the lives God's calling us to live.
4. God's Word comes true.
There are many people out there who will tell you what God said about your life. If it never comes true, however, then it's not from God. God is not a liar.
"So shall my word be that goes out from my mouth; it shall not return to me empty, but it shall accomplish that which I purpose, and shall succeed in the thing for which I sent it." (Isaiah 55:11 ESV)
If God says something will happen, it will.
5. God's voice brings change.
As God speaks to us we're motivated and empowered to change. His Word strengthens us to do the things and be the women we never thought we could.
With His words, God created the heavens and the earth. Image what one word from God could do for your life.
A final thought:
God is not like man. He will not shout and yell to get our attention. He doesn't need to. One of the main reasons I believe Christians today don't hear from God is because our lives are too busy with noise to quiet ourselves enough to hear God's still small voice. (1 Kings 19:11-13)
This stillness requires rest — something many of us avoid. We trade stillness for rush and rest for more money. But it's not worth your peace. It's not worth missing a word from God. Work is good and of course, and is a gift from God. (Genesis 2:15) At the same time, rest has its advantages, and we're also commanded to rest. (Exodus 20:8-10) Rest and work are not enemies. They go together.
As we approach a more healthy view of rest, we position ourselves to hear from God. I encourage you to take some time today to be still. Put your phone down, turn off the computer, and let your soul rest. Turn off all the noise that may be drowning out God's voice and let him speak to your soul.
Find more encouragement from Christina Patterson at www.belovedwomen.org and learn more about "Soul Rest" at this year's Beloved Women's Conference. If you desire to hear from God through the study of His Word, the LIFE Bible Journal was designed to help you do just that. Get yours today at www.thebelovedboutique.com.