Christina Patterson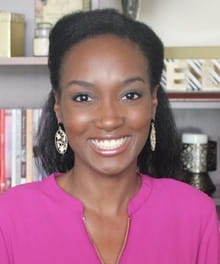 Have you ever had to remind yourself of the same scripture over and over again? Most recently for me, it's been Galatians 6:9. With all the uncertainties we're facing, the ability to grow in the strength to keep going is always a good idea because although things have slowed down on some ways due to stay at home orders, companies encouraging their employees to work from home, and even kids moving to online learning in a lot of ways there's still more work to do. On more than one occasion I'd had a friend tell me that in this season they are actually busier than ever and they are tired. We are in a season primed to grow weary and want to give up.
This is why Galatians 6:9 has been on repeat on my heart and mind recently. It reads:
"And let us not grow weary of doing good, for in due season we will reap, if we do not give up." (Galatians 6:9 ESV)
The many times the Lord has brought his scripture to mind I've focused on the command it charges: do not give up. But as I've been meditating on this scripture, God has been illuminating the farming language and illustrations in this verse with the words grow, season, and reap. So that's what I really want to dig into deeper today: growing weary, waiting for your due season, and being faithful in a reaping season.
So first, Galatians 6:9 tells us "do not grow weary of doing good." It's a timely reminder that weariness often doesn't come out of the blue but it's something that we grow into. Weariness starts as a seed that, if cultivated, will grow into the desire to give up. Growing weary can creep up on you and can cause us to miss out on reaping our harvest. We don't just all of a sudden get weary, we grow weary.
The word weary here means to be weak or to fail in heart. It happens over time, as life circumstances slowing chip away at our confidence, faith, and strength without even our realizing it until one day we look up and just completely want to throw in the towel.
I don't always notice my children's growth day by day but it is obvious over time that they are in fact growing. When I look at pictures of them from last year, I ask myself when did they grow so big. This growth happened right before my eyes however the day by day does not reveal it because it's easier to see growth over time.
In the same way, growing weary happens so slowing before you, you may not even recognize it.
Symptoms of growing weary look like:
Losing patience in an area or with a person you would normally show kindness and grace to.
Doubting if you're headed in the right direction or doing the right thing after God has already confirmed over and over this is what He's called you to do.
Losing passion and zeal for the things you once always loved.
These symptoms don't show up overnight. They all start with a seed of doubt that whispers to us that the good we are doing is not enough, or it doesn't matter. Our weariness is rooted in the lie that our doing is somehow not good.
Whenever I've become weary in motherhood, it's usually rooted in the thought that I'm not a good mom, and I'm messing up my kids.
Whenever I become weary in ministry it's because my focus has shifted to the mundane day-to-day tasks more than the purpose of the work.
When I become weary in marriage it's usually because I've taken on a "what about me" mindset" and have become distracted from God's original purpose for marriage with is to give Him glory.
So how do we prevent ourselves from growing weary? We remember the goodness of our work. Don't grow weary in doing good. Remember why we started in the first place and don't allow your purpose to be overshadowed by your challenges.
Obstacles will come, and many times they won't be a sign we need to quit. They just mean we need to keep going and push through. And that pushing is what will be the very force that will make us stronger. I recently wrote in an article:
"Your obstacles aren't here to drown you, but to teach you how to swim"
Here's the thing. Growing is an ongoing process. There is not a time in your life that you are not growing because growing itself is a sign of life. If you are alive, you are growing.
You are either going to grow weary or you will grow empowered by the good works that God has called you too.
You will either grow tired or be energized by purpose.
You will either grow fatigued or grow in strength as you stay determined and steadfast in the truth that what you are doing is good.
So we need to stop saying, oh I'm just a stay at home mom. Oh, I just have this tile job, I just started to ministry but it's not that serious. If God called you to it it's good work and it's important to Him. This is why Colossians 3:23 say:
"Whatever you do, work heartily, as for the Lord and not for men."
We grow weary when we stop working for God and lost focus of the truth that the work He's called us to is good.
As I was teaching my kids about plant adaptations we learned how plants will grow in the direction of the sun to allow more sunlight to reach the surface area of their leaves giving the plants more nutrients for them to grow, flourish and bloom. We saw this first hand as a plant my son received from Sunday school grew bent towards the window in our kitchen, stretching itself towards the sun.
We too should do the same. We are going to grow, but we also have to power to decide in which direction that will be. My advice is to be like plants and grow towards the sun. Grow in God and His truth. Reject the lies and doubt that suffocate your potential for healthy growth and allow God's Word to be the seed that promotes growth towards Him and His will for your life.
Not only are we directed not to grow weary but we're also reminded to wait for the proper time. Trust me when I tell you that there is nothing more that will make you want to quit than to have to wait. But waiting is exactly what we're called to do. In fact, waiting is the opposite of giving up. Many times we want to give up because we're tired of waiting or we've received God's wait as His no. But waiting doesn't mean no God's not going to do it, it simply means wait for it. But our impatience tells us our waiting season is a sure sign that we are wasting our time on this good work. But we must be reminded of this truth:
Your waiting is not wasting!
Let me say that again for the people in the back:
Your waiting is not wasting!
Waiting may be uncomfortable but it is necessary because we're not just waiting for no reason, we're waiting for the proper time. Our good works will be fruitful, however, if our harvest does not come at the right time it will be no good.
This year I bought all types of seeds to plant in our garden. Squash, tomatoes, radish, sweet potatoes, even watermelon. And on the back of each seed pack were directions on when to plant the seeds. For each seed type, there was a different window of time to plant the seeds to ensure the right conditions for them to grow and produce fruit. This ensures that the seed grows in the optimal environment to flourish and fruit. If it is planted out of season, and the weather and its environment is not conducive to its growth it will not produce fruit and eventually die.
But when it's planted at the proper time, it grows into the perfect conditions to blossom.
Your desire to give up maybe a sign you're trying to blossom out of season. It's not that God does not want you to experience the fruit of your good work but He wants you to be able to maintain it.
Your harvest has different needs and God knows the right atmosphere for which your work will flourish. So he's waiting on the perfect time to maximize the fruit He wants to produce through your good work.
What seems like God's delay may very well be His providence. God doesn't just want to give you a blessing He wants to empower you to maintain it. If He gives it to you at the wrong time, before you've grown into maturity for it, it may slip through your hands. I'm not going to give my son a mountain bike until he learns how to ride his tricycle. And waiting doesn't mean do nothing, it means to keep working towards the goal, humble yourself, and be willing to prepare. Don't think that you're ready for something just because you want it.
It's in waiting that we are strengthened to carry what God has for us because harvest is heavy. It's easy to want something that you haven't had to carry so we forget that reaping is work.
This is why we can't afford to grow weary and weak. We need to strengthen ourselves to be able to maintain the harvest God has for us. We can be so quick to want the blessing but forget the responsibility it requires of us.
Harvest season is the busiest for the farmer. She must go out and gather the harvest. Her arms must be strong enough to carry all that her garden has produced and not only that she must do it in a timely manner because if she leaves her harvest too long it will rot.
Again in gardening and in life timing is important. The next harvest won't be ready to come until you pick the one you have.
Oh, how I've experienced this truth in my relationship with God. Where He won't give me what's next until I'm faithful with what's now. Many of us are waiting on God and He's waiting on us to be faithful with the harvest His has already given us.
Many want to be in a harvest season not realizing this is the season where most work is required. We often forget that it's in the harvest season we're many people want to quit as well.
You prayed and waited on that husband and now it's your season and you got married only to realize that marriage is work.
You begged God for that house and He provided only for you to realize that now you have to keep it up. The gutters need to be cleaned, the air conditioner needs to be fixed, homeowners association meetings need to be attended, property taxes need to be paid.
You pleaded with God to increase your business and He did only for you to realize that yes you have more money but now you have employees to manage, laws to adhere to, and contracts to oversee.
We think that harvest season means we've arrived at our goal and can stop working. It's quite the opposite. Harvest season is just the beginning, not the end. Your harvest season will be the most work, but it's good work. Work that you should not give up on.
Though each season you'll be tempted to give up for various reasons.
In your planting season, you'll wonder if it's worth it.
In your waiting season, you'll speculate if it's happening.
In your harvest season, y'all question if you're strong enough.
But though each season God had given us one simple command: don't give up. That's it. That's all.
Your willingness to keep going and to keep getting back up when you fall down is the only prerequisite to reaping the benefits of your harvest.
I don't know if your harvest is a healthy family, a ministry calling, a career endeavor or just getting dinner on the table tonight. But I do know the call is simple. Don't grow weary, wait on God's perfect timing, and don't you give up.
Because Galatians 6:9 promises that we don't have to be perfect, we don't have to get everything right, we don't have to have everyone like us or agree with us. We only need a determined and stubborn faith not to give up. So don't.
Find more encouragement from Christina Patterson on her YouTube channel here and sign up for her free "Worry-Free" Video Bible Study here.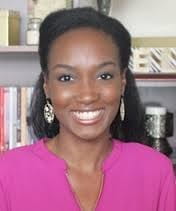 Christina Patterson is a wife and stay-at-home mom with a passion to encourage women in the love of Jesus Christ and the truth of God's Word. When she is not folding laundry or playing blocks you will find her with her head deep in her Bible or a commentary. She holds her masters in Theology from Liberty University and is the founder of Beloved Women, a non-profit providing resources and community for women to truly know who they are in Christ: His Beloved. She blogs at belovedwomen.org.
---
The other night I went to check on my son before going to bed. When I walked in to see him I saw he had kicked off his blankets. When I asked why, he told me he was hot. I warned him it may get cooler overnight so if he got cold to put his blanket back on. But before leaving I give him a peace of wisdom to help him relax. "Be Still," I said "If you keep rolling around and moving you're not going to cool down." I knew this because I too have had to receive this same advice. On a trip to Ghana West Africa in collage I found myself in a similar situation. In a van with other students I found myself uncomfortably hot. My efforts to twist and turn in my seat to find a comfortable position we're all in vain. Our tour guide and translator saw my failed efforts and offered one piece of advice "Be Still" she said.
I rested my back against my seat and stopped moving. Sure enough, in a few moments I started to cool down and find rest from the heat.
That moment has always stood out to me because as someone who doesn't like to be still, I know that some seasons require it. I've learned that somethings can't be accomplished with movement. Sometimes it's best to simply be still.
Now if anyone knows how much of a challenge this can be it's me. I'm a mover and a shaker. I like working and doing things and staying on the go. So being still, doesn't always come easy even on a good day. And when things seem to be falling apart and not going as planned it is especially difficult not to want to get involved. Maybe you can relate.
When it appears everyone and everything is moving around you, or if it feels like the world is out of control, the last thing you want to do it be still. But stillness is exactly what God calls us to do in chaos.
Psalm 46 tells us stillness is precisely our response. Listen to these few verses from the chapter:
"Therefore we will not fear though the earth gives way, though the mountains be moved into the heart of the sea, though its waters roar and foam, though the mountains tremble at its swelling. Selah. Come, behold the works of the Lord, how he has brought desolations on the earth. He makes wars cease to the end of the earth; he breaks the bow and shatters the spear; he burns the chariots with fire. "Be still, and know that I am God. I will be exalted among the nations, I will be exalted in the earth!" (Psalm 46:2-3, 8-10 ESV)
When everything is going crazy, God does not call us to work harder and try to fix it. No, He says "be still and trust me." There is surrender and trust that takes place in our hearts when we choose to be still and let God act first. In order to be still the scripture informs us we must also "know" that God is, well God.
As obvious as this is, sometimes we get it confused. We start thinking and acting like we are God. We become stressed and restless when we try to control things we have no control over. One of the most freeing beliefs the Christian can come to is that we are not in control.
Like I said, we have it confused many times. We think control means safety. We work and strive to gain control of our lives (and even the lives of others) to protect, and provide for ourselves like that's not God's job. But no matter how much control we think we have, God has always been and will always be in control. If we want to rest in stillness and experience the peace of Christ we must understand it is not our job to be in control, but it is our job to know Who is.
We want to know the what, when, where, and why and find ourselves frustrated when we don't have all the answers but the truth is, the answers don't give you peace if you don't know the Who, if you don't know the God who gives peace.
So, if we want to be still, here are 4 truths we must know and believe about God:
KNOW GOD WILL FIGHT YOUR BATTLES
First, we need to know that God will fight out battles. Exodus 14:14 reads:
"The Lord will fight for you; you need only to be still." (Exodus 14:14 NIV)
When you feel attacked, the last thing you want to do is be still. Science tells us our natural instinct is to fight or flight. Yet God tells us to be still? There will be fighting but it will come from Him, not us.
Exodus 14 shares the account of the Israelites departure (or exit) from Egypt. After years of slavery in Egypt God sent Moses to free His people. As they left, the Pharaoh sent his army after them. They found themselves with a Red Sea before them and an Egyptian army behind them. There was nowhere to flee, so the only option was to fight. But how could these only newly freed slaves battle against an Egyptian army? They couldn't, but they didn't have to. God would fight for them. Their only instruction was to be still.
I wonder how many battles you may be fighting right now that are not yours to fight? I wonder how many times do we become defensive and combative in vain? And it doesn't have to be a physical battle. Maybe it's verbal, and you're using your words to prove or defend yourself and it's just not necessary.
When we know God fights for us we don't need to defend or prove ourselves. When we know God fights for us we don't have to be afraid of what we don't have. When we know God fights for us we don't have to enter battles never meant for us to fight in the first place. We don't have to feel backed into a corner because God Himself will provide a way out and grant us His victory.
KNOW WHAT GOD HAS FOR YOU IS FOR YOU
Next, you need to know what God has for you is for you. Psalm 37:7 tells us:
"Be still before the Lord and wait patiently for him; fret not yourself over the one who prospers in his way, over the man who carries out evil devices!" (Psalms 37:7 ESV)
If there is one thing that keeps us busy and stops us from being still it is running after what someone else has. Not minding your own blessings and fretting over what someone else has will cause us to miss out on how blessed we are. We'll find ourselves running a race never meant for us to run.
When we think of a race all the runners are headed in the same direction with the same goal. But what's not the same is the lane they run in. And if the runners at any point in the race cross over into another runner's lane they are disqualified.
As Christians our goal is the same; Jesus. We're all called to follow Him and live out the specific call He's placed on our lives. The Bible tells us we were thought of before the creation of the world. God planned for you and has a plan for you. Our finishing our race well is not based on doing what you think is better than the Christian beside you. It's simply staying in your lane and staying focused the entire way.
But when we fret with what someone else has or does, we disqualify ourselves from finishing well. We need to know that just because your lane looks different doesn't mean it's not good. Our walks with Christ should look different. God clearly desires diversity or else He would not have made us all so different. He wouldn't desire heaven to filled with people from every "tribe, nation, and tongue" (Revelation 7:9 ESV)
Just like you are different, so is the journey God has you on. You may be doing something similar to someone else, but how you get to your destinations maybe completely different and that's all part of God's plan. Just because you experience and current situation doesn't look like someone else's doesn't mean you are off course. It means you are living in the specific lane God has for you. When we trust God's plan for our life we can be still in knowing we're headed in the right direction.
KNOW THAT GOD GOES BEFORE YOU, SO DON'T GET AHEAD OF HIM
Next, to be still we must know that God goes before us so we don't need to get ahead of Him. Once we're running in our own lane it's even just as important to run the pace God has for us. Many times we want to rush to the destination avoiding any stops along the way. But what may seem to be an inconvenient stop for us maybe God's purpose for us to rest. Psalm 23:2 tells us:
"He makes me lie down in green pastures. He leads me beside still waters." (Psalms 23:2 ESV)
It's difficult to be still when we feel like life is moving at a snails speed. So we rush, avoiding rest to get where we want to go faster (so we think). However, just like highways have rest stops, so do our lives. Sometimes God calls us to seasons of stillness to rest, reset, and refocus so we can refuel for the journey ahead. Unfortunately, sometimes we give into the temptation to avoid stillness thinking we can accomplish more if we just keep going, if we lose a little more sleep, if we hustle a little more harder. Yet, this was never God's plan. We were designed to rest and God did not design rest to set us back but to propel us forward.
Our rushing is actually a sign of mistrust in God. We have relied on our own efforts so we feel we can't stop. But when we know God has ordered every one of our steps, even when it's time to stop, we can safely exit the crazy hamster wheel of life and embrace seasons of rest for what they are: ordained by God. We then will see that God can do more in our stillness than we could ever do in our hustle.
KNOW THAT GOD'S PRESENCE IS IN STILLNESS
Last, to be still we need to know that it is in stillness that we find God's presence. In I Kings 19 we find the prophet Elijah frustrated and tired. He's forgotten that God will fight for him, he's forgotten to stay in his own lane, and has ran ahead of God's plan for him and now he is tired and empty.
Once he stops running and fretting God called Elijah into His presence and speaks to him. Just want Elijah needed during this time. Listen to how God comes to Elijah in I Kings 19:11-12:
"Then He said, "Go out, and stand on the mountain before the LORD." And behold, the LORD passed by, and a great and strong wind tore into the mountains and broke the rocks in pieces before the LORD, but the LORD was not in the wind; and after the wind an earthquake, but the LORD was not in the earthquake; and after the earthquake a fire, but the LORD was not in the fire; and after the fire a still small voice." (I Kings 19:11-12 NKJV)
I think God shows this contrast between the strong winds and breaking mountains to His still small voice to make a very important point we all need to understand; God is not always found in the hustle, busy, and loud as some may think.
His presence asks not for a still life because I can imagine how busy life maybe for you but for a still soul, one not worried by the pace of life or rushed by the opinion of others. One not blinded by the runners to their left or right but satisfied with what God has for them.
Stillness should not be avoided but embraced because it's when we calm our souls and answer the call to focus less on doing and more on simply being we find God.
So to help you embrace the discipline of being still here are 5 ways to do so using the acronym S.T.I.L.L.
"S" stands for surrender. First we must surrender. Give your plans to God and stop trying to do everything yourself. Embrace God's plan and the pace He has set for your life.
"T" stands for talk to God in prayer. When we receive direction from God because we are in communication with Him, we won't become distracted with all the advice from the world that may leave us confused and feeling like we must do all the things. One word from God may be just what we need to be still and find out way.
"I" stands for identify who we are in Christ. When we know who we are in Christ, we don't have to worry about what others are doing or look like. We can stop striving to be something we are not and calmly embrace the beauty of who Christ made us.
"L" stands for look to the example of Christ. Even Christ who was God took moments of stillness, prayer, and solitude. He set the example that stillness would be important for us as well.
The last "L" stands for learn contentment. When we've accepted what God has for us we won't waste time hustling for something that might not be for us in the first place. I'm not saying don't dream for more. I'm saying if we never find contentment where we are we'll always be looking for the next best thing. Contentment grants us the space to be thankful and calm no matter where we are on our journeys.
I hope today's message has encouraged you to embrace stillness and know it is a good gift from God for our souls. I'd love to chat more so please comment below and let me know, how are you embracing stillness in this season of life?
Find more encouragement from Christina Patterson at www.belovedwomen.org.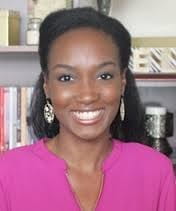 Christina Patterson is a wife and stay-at-home mom with a passion to encourage women in the love of Jesus Christ and the truth of God's Word. When she is not folding laundry or playing blocks you will find her with her head deep in her Bible or a commentary. She holds her masters in Theology from Liberty University and is the founder of Beloved Women, a non-profit providing resources and community for women to truly know who they are in Christ: His Beloved. She blogs at belovedwomen.org.
---
As a child, my family and I would travel to Emerald Isle, NC, every summer. It was the highlight of my year. We would walk to the beach every day, buggy board, and eat peanut butter and jelly sandwiches on the sand. My family and I have made some wonderful and life long memories at Emerald Isle. One summer, however, there was a massive storm at night. It started as a regular thunderstorm, but we soon realized something was different when we felt our rental house swaying side to side. There was lightning and thundering, and waves crashing. Like most beach houses, this one was built on stilts, so it was high up. This allowed the house to move and give way to high winds like we experienced this particular night. Still, this beach house could only take so much. I looked over at my cousin, who was sharing a room with me, and she was visibly afraid. I sat by her bed and read Psalm 91, a scripture I've seen shared a lot lately. The words jumped off the page and eased our worried minds as we waited for the storm to pass.
I think a storm is an accurate depiction of what many of us are facing in this season. Feeling pushed around by winds of life, out of control while the waves of our circumstances come crashing in, blinded by the unknown, and flooded by fear.
In these seasons we can't help but consume ourselves with the question "When will this pass?", "How long will this last?" and "When will this storm be over?"
While I do believe that every storm has an expiration date, our goal as believers is to not only wish the storm to pass quickly. We are also responsible for staying faithful even during the storm. So instead of asking only when will this pass, I want to know how we will abide in Christ in the middle of our difficulties. How can we be faithful in the midst of the storm so that instead of becoming overcome with fear and anxiety, we can mature as believers who can stay calm even in the middle of a storm?
As I've thought of how I want to personally respond to storms in my life, I can't help but think of Jesus calming the storm in Matthew 8:23-27. His actions and the disciples' response holds a lot of wisdom and hope to offer anyone navigating a storm right now. It reads:
And when he got into the boat, his disciples followed him. And behold, there arose a great storm on the sea, so that the boat was being swamped by the waves; but he was asleep. And they went and woke him, saying, "Save us, Lord; we are perishing." And he said to them, "Why are you afraid, O you of little faith?" Then he rose and rebuked the winds and the sea, and there was a great calm. And the men marveled, saying, "What sort of man is this, that even winds and sea obey him?" (Matthew 8:23-27)
There is so much goodness here on how we can remain calm in the middle of a storm. I think it's important to note first, however, that following Jesus might actually lead you into a storm. In verse 23, we read that the disciples followed Jesus as He got into the boat. In Mark's Gospel account of Jesus calming the storm, Jesus tells the disciples to follow him, which leads them to get in this boat. So the disciples are being obedient and following Jesus, which is precisely what leads them into this storm.
If we want to stay calm in the midst of a storm, we must realize that some storms cannot be avoided. Following Jesus and being obedient to Him does not exempt you from the storms of life. We are all subject to this fallen world, and God has not promised us a perfect life, but He has promised to be with is in the midst of our storms. Now, of course, there are plenty of benefits to following Christ: peace, joy, redemption, freedom, and the list goes on.
Although we will face storms in this life, the storms themselves do not stop us from experiencing the benefits of following Christ. Following Christ does not exempt you from the storm, but the storm can never exempt you from His peace. The peace we seek in the middle of our storms does not come from the storm being over; it comes from God. Jesus honestly tells us:
I have said these things to you, that in me you may have peace. In the world you will have tribulation. But take heart; I have overcome the world." (John 16:33 ESV)
Following Jesus does not mean you will have a perfect life. The disciples walked right into this storm by following Jesus. Jesus was very clear that following Him would lead to many challenges and tells His followers to count the cost because there will be a cost.
Now you could easily say, "yes, there's a cost, I'm still going to have storms, what's the point of following Jesus?" But understand this; when Jesus says, "count the cost," He's using the illustration of someone that's making an investment. With any investment there is a cost. No informed investor would think an investment would not cost them something. The question an investor needs to ask doesn't stop at "is this going to cost me something?" We already know that it will. The ultimate question that an investor needs to know is, "Is this cost worth it?"
Now, worth is subjective. Jesus is saying if you want to follow me, count the cost, and know that I am worth it. Jesus knows that He's worth it, but you have to make that decision yourself. You have to know that if I get in this boat with Jesus, I may encounter a storm, but I believe the God that I follow is greater than any storm I'll face. So when storms come, as Jesus says they will, we'll experience the peace and calm of those who know that Jesus is worth it.
Apparently, the disciples had not yet fully grasped this truth. They were surprised and afraid by this storm even though Jesus was with them. In complete contrast with the disciples, we find Jesus asleep. Now, if there is any sign of someone who is entirely at peace, it is that they can sleep well. Jesus was not afraid, scared, or surprised. He was asleep.
So many times when storms come in our lives, and we're frantically praying to God, and we're asking "where are you God, I can't hear you, I can't see you" it may start to feel like God is asleep. And so like the disciples in Mark 4:38, we ask, "Teacher, do you not care that we are perishing?" (Mark 4:38 ESV)
The disciples thought that Jesus didn't care. So now, this storm not only threatened their physical lives but without their even knowing it threatened their spiritual lives as well. After following Jesus, and seeing all the ways He selflessly served and cared for others, they now question if Jesus even cares.
I wonder how the storms you may be facing today are threatening your faith. I wonder if while you're focused so much on the physical threat, you've missed how the storm is slowly changing your mind about God. Things we use to not even worry about or question are now anxiously keeping us up at night. Because storms have a great way of reminding us that we're not in control, and then we forget that God is.
Here's the truth that we need to realize if we want to maintain calm in the storm. We were never in control even when life was going as we desired. And the God of our good seasons is the same God in control of our challenging seasons.
If you want to stay calm in the storm, you can't allow the storms of life distract you from knowing who your God is. Don't let the storm make you forget that God is greater and that He is worth it.
The disciples forgot who was on the boat with them. Have you forgotten who walks with you even in the valley of the shadow of death? (Psalm 23:4)
The disciples were correct to come to Jesus to ask for help, but their plea is filled with fear and lack of faith. They are approaching Jesus like we do many times like He can't do it. And when you start to think that God, in some capacity, is unable to do something, that He is somehow not in control, fear takes over.
Your fear stems more from what you think about God even more than the storm you are facing. This is why some people can experience peace in the storm, and others will not. Will you choose faith or fear? I'm not saying we won't feel fear but we don't have to let it rule out hearts.
Jesus saw this fear in the disciples so He answers their question with another question: "Why are you afraid, O you of little faith?" (Matthew 8:26 ESV) In asking this question Jesus also answers it by revealing that we can't choose faith and fear at the same time. The disciples' fear was rooted in their lack of faith not the storm itself. Your circumstance is not the source of your fear. The storm you are facing is not the root of your fear. Fear is a spirit that wants to rob you of every good gift that God has for you. Fear will attack you in the storm, but if you don't put your faith in Jesus, fear will also attack after the storm, and then you'll just be afraid of when the next storm will arise. A life with no storms will not cast out fear; only perfect love can cast out fear as 1 John 4:18 tells us. And Jesus is the manifestation of that perfect love. So He has the power to do in the physical what is a representation of what He can do for us in the spiritual: He calms the storm.
Once Jesus rebuked the sea and winds, there was not just any calm; the Bible tells us there was a great calm that followed. But the disciples still didn't get it. They thought to themselves, "who is this?" The disciples were afraid because they did not know who was in the boat with them.
We can walk with Jesus and still not grasp His worth, His power, His sovereignty. And the storms in our lives have a great way of making us forget. But today, I want to challenge us to believe better, to believe the truth about our God no matter how the weather report looks. God has always has been and always will be greater than any storm in our lives.
Find more encouragement from Christina Patterson at www.belovedwomen.org.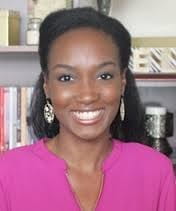 Christina Patterson is a wife and stay-at-home mom with a passion to encourage women in the love of Jesus Christ and the truth of God's Word. When she is not folding laundry or playing blocks you will find her with her head deep in her Bible or a commentary. She holds her masters in Theology from Liberty University and is the founder of Beloved Women, a non-profit providing resources and community for women to truly know who they are in Christ: His Beloved. She blogs at belovedwomen.org.