Christina Patterson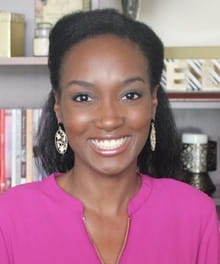 Christina Patterson is a Bible teacher, author, and speaker passionate about empowering women in the love of Jesus Christ and the truth of God's Word. Christina holds a Master's degree in Theological Studies from Liberty University and is the founder of Beloved Women, a 501(c)3 non-profit providing resources and community for women to truly know who they are in Christ: His Beloved. She is also the author of several books, Bible Studies, and the creator of the LIFE Bible Journal that helps believers to intentionally study the Bible and apply God's word to their everyday lives. Connect with Christina at www.belovedwomen.org.
---
Hello Beloved! As we learn how to stand firm in our faith the Apostle Paul tells believers to do two things. First, we are to strengthen ourselves in the Lord, and second, we are to put on the whole armor of God. Many times we hear about putting on the armor of God and not as much about strengthening ourselves in the Lord. Since both are equally important, today we're going to discuss what it means to strengthen ourselves in the Lord and how to do it by looking at an example from David in the Bible. Enjoy!Next week we'll discuss how our words impact how to stand firm in Christ. Talk to you then! Love, Christina
THIS WEEK'S STUDY QUESTIONS:
Reading: 1 Samuel Chapter 30 READ: Why is David greatly distressed when he returns to his camp? REFLECT: What did strengthening himself in the Lord allow David to do? RESPOND: What specific things can you do this week to strengthen yourself in the Lord? REQUEST: Ask the Lord to grant you His strength as you rely more on Him and less on yourself. *Learn more about our 4 "R"s Bible Study Method here.
---
This week we're continuing our discussion on standing firm in Christ in the face of spiritual warfare. We'll learn that one of the most common schemes the enemy will use against us is to trick us into believing that the attacks aren't coming from him but from those closest to us, from those we are called to love and serve, and from those who were never our real enemy in the first place. He doesn't care if we fight, as long as we fight the wrong enemy. He wants us to stay isolated and closed off and especially away from church because he knows that what Matthew 16:18 is true:
And I tell you, you are Peter, and on this rock I will build my church, and the gates of hell shall not prevail against it. – Matthew 16:18 ESV
Even the enemy knows a house divided cannot stand. It's up to us to choose unity over fear and love over division.
THIS WEEK'S STUDY QUESTIONS
READ: When people say Jesus' power comes from Satan, how does He respond?
REFLECT: What does Jesus' response teach us about the importance of unity in our homes, churches, and communities?
RESPOND: What steps can you take towards unity in some of your more challenging relationships?
REQUEST: Ask the Lord for power and discernment to fight the right enemy and to cultivate unity in the relationships He's entrusted to you.
*Learn more about our 4 "R"s Bible Study Method here.
Click here to join Beloved Women and receive free video Bible studies with study questions each Monday morning.