Cleere Cherry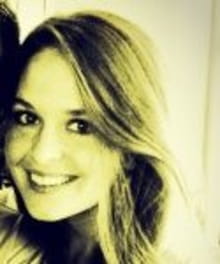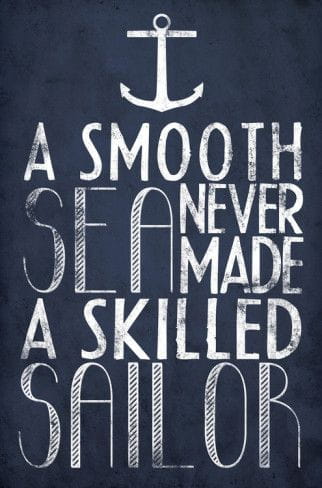 Life is hard sometimes. It really is.
It has a way of knocking us when we are down, making the storm we already felt, that much more severe.
We catch our breath and then we somehow seem to lose it again.
We tumble as a wave hits us and in our crashing around, we just pray for the shoreline so that we can breathe again.
And then, another wave comes.
I have experienced this in my own life and in the recent weeks, God has been showing me something:
Life with Jesus is more about refinement than it is about relaxation.
It is more about character than it is about comfort.
It is more about the development along the way than it is about the actual destination.
And so my prayer has changed.
Instead of "Jesus, just get me to the shoreline".
I have been praying, "Jesus, help me focus on you amongst the waves."
You see, I can not ask to be more like Jesus and expect my journey to be a calm one.
I am covered in flesh, often ruled by emotion and a full-blasted human so that whole, "dying to myself" thing will not just be a flip of a switch kinda thing.
It is not like biology, where you have a "growth phase" and then you're done, you have reached your maximum.
Faith is a process, a journey, a constant revelation of who Jesus is and what that means for your life.
And if I am being honest, the times my faith has grown the most is when the fear was most prevalent.
I had to fight with something bigger than myself. The waves were too large and I knew I could not do it alone.
I guess I am saying this: The position of surrender to Jesus often looks to the world, like defeat.
But my friend, you must change your mindset.
When the going get tough, the tough get going! And going where? STRAIGHT to the throne of Jesus!!! That is a blessing!
Your position of surrender, on your knees, in complete loss as to what to do and full reliance on the Only one who does? That is the sweetest and most vulnerable yet protected position to be in.
While it may not be preferred or welcomed, we often have to be broken down and our world has to be rocked before we really realize how much we need Him and how desperate our efforts will be without Him.
It is when we use our faith to fight our fear that we realize how strong our faith always was and how our fear never had a chance.
So while you may be discouraged and beaten down and just ready for the waves to stop, I encourage you to stop begging for it to all end and rather seek a new way to swim.
Rely on your Father.
You were never supposed to use your own strength to get through this.
You were never supposed to understand everything; you were always supposed to trust that He does.
Let your prayer change: Instead of the storm ending, how about you change it to seeking the calmer of the waves instead?
You know the quote, "A smooth sea never made a skilled sailor"?
It's true.
The sea is beyond your control, sailor. You must rely on Him to get through it.
You will be okay.
I promise. Alright?
Take heart and a deep breath. You can brave the storm
"Count it all joy, my brothers, when you meet trials of various kinds, for you know that the testing of your faith produces steadfastness. And let steadfastness have its full effect, that you may be perfect and complete, lacking in nothing." -James 1:2-4
---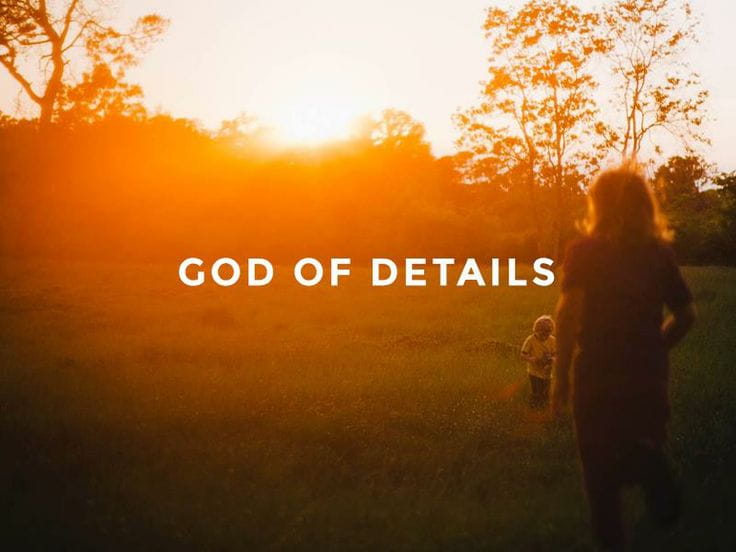 Have you ever tried to imagine how big God is?
That may sound like such an elementary question but seriously- think about it for a second.
He has the world in the PALM of His hands.
He SPOKE the stars into existence.
He calms the waves, can move the mountains and created every single human being on this planet, in all of their uniqueness.
His power and His might and His strength are beyond our comprehension.
And YET…He knows every single detail of your life.
Not just the ones you find important or the ones you lift up in prayer or even the ones you think are kept "secret" because they're too shameful to share—He knows everything.
You see, that's what I don't think we get about our Jesus.
He isn't just intimately AWARE of all the details in our lives, He is intimately INVOLVED in everything too!
Have you ever noticed that when you talk through things in your life, even if nothing changes, you feel just a little bit better about it all?
That's what I think we need to do with Jesus!
That's what He encourages us to do with Him!
And this is the thing, you wont' shock God with your confessions, thoughts, desires or future dreams.
He isn't going to run away.
He isn't going to think less of you.
He isn't going to do anything but say, I LOVE you, I ACCEPT you and I ALREADY KNEW ALL OF THAT ANYWAY! (Y'all, He is God. DUH!)
You see, God isn't just in the big stuff.
The trials in our lives that take center-stage.
The big life-altering decisions of where we go to college, who we date and what we want to be.
He is in the little, tiny, intimate, small, what you deem as "unimportant" details, too.
In fact, those are often where you find Him most.
Those little details add up.
And as He puts His fingerprint on each one, life has its way of graciously turning around putting itself back together again.
That little thought that you didn't think anyone knew and suddenly it's taken care of…yep, that was the Big Man.
I say all of this to say that our God is a God of details.
Have you noticed the brilliant patterns on a butterfly's wings?
Or what about the intricate way the oceans cycle and life exists undersea?
Or what about your eyes and your nose and the color of your skin?
He was the author of it all.
The designer of details.
The creator of the small and the large.
The story-writer of every beginning and every end and most importantly, every middle.
He is all up in your grill, your cornflakes, your whatever you want to call it!
He CARES about EVERYTHING going on in your life.
Those things that everyone else tells you that you're being "dramatic about" and "they aren't a big deal"—God WANTS to hear about those!
When you don't "feel" like God cares about a situation, I want you to take a step back.
Pray.
Talk to Him!
Have a conversation and try to see things from His perspective.
How do you learn someone else's perspective?
You spend time from them, talk to them, listen to them, walk with them!
I think the truth of it all is this: When we think the little things matter to the important people in our lives, we pay more attention to the little things because they are actually the big.
Same with Jesus.
"Whoever can be trusted with very little can also be trusted with much, and whoever is dishonest with very little will also be dishonest with much." –Luke 16:10
The details matter to Him!!!!!!!!!!
And do you know why they matter?
Because He loves you.
And He yearns for you to experience the best for your life in each and every moment!
Because He knows how much we over-analyze, compare and worry about every detail and He longs to reassure us in those moments.
When the details of your life start to become intimate moments you divert your attention towards Jesus- when you choose to seek Him in all the little things, you realize that details are His specialty.
He sits you on His lap, calms you down and reminds you of His perspective.
Can you imagine how much less you would worry about the details if you took each one to the throne and looked at it from a Kingdom perspective?
You would do a lot more trusting and be a lot less consumed by things you don't control anyway.
This is a fact: The more you are intimately connected to Jesus, the more you know His heart; the more you know His heart, the more you trust Him because you KNOW, believe & CLING to the fact that He has always been and will always be FAITHFUL.
He is a God of details! Let Him be present in each moment. Invite Him in and let Him hold your hand through the ups, downs and in-betweens of this life (specifically the in-betweens).
He loves to do that- You are His beloved!
So, let Him be all up in your cornflakes! Let Him permeate your day and be the center- it will change everything.
Have a great day, friends!
Trust your Heavenly father to take care of you, in the little and the big.
He will, I promise!
"I am the Lord, the God of all mankind. Is anything too hard for me?" -Jeremiah 32:27
---
Raise your hand if you are thankful for the invention of the automobile.
Yep- everybody.
Raise your hand if you are thankful for the insanely intelligent creativity behind the Apple products.
Yep- most people.
Raise your hand if you are thankful for the person who created fried snickers.
Yep- all my people.
Inventions.
New things.
It's crazy to think about what it would've been like before automobiles, telephones, televisions and light, isn't it?!
Back to the automobile: Mr. Henry Ford was the mastermind behind the first automobile.
Someone recently reminded me of a key characteristic, and ultimately driving force, that Mr Ford possessed: Vision.
He had a vision in mind.
His idea was not a romantic idea he slightly believed in; it was a deep and determined direction he knew he was going.
Did everyone understand his vision?
HA!
No way!
In fact, when asked about what he told others about his journey to the creating the automobile, he said, "If I had asked people what they wanted, they would have said faster horses."
In other words, he knew that people would not understand.
And he didn't expect them to!
It didn't hurt his feelings that he had to be his own cheerleader because he knew his vision was special, unique and specific.
As I really started to think about this, it kinda baffled my mind.
Like there were ZERO cars floating (driving, same thing) around at this point.
He couldn't ask for confirmation in those around him because they really had nothing to compare it to!
He couldn't really ask for someone else's view of a picture that they didn't even know to exist.
The potential he saw was because of the position God placed him in- one of creativity, influence and determination to change the world in a way that had never been done before.
This makes me think about myself—do I abandon the opinion of the crowd to follow a voice I know can change the world?
Am I okay with those around me not "understanding" or even seeing the vision I have for my dreams, for my life, for God's Kingdom?
I would like to say HECK YES!!!
But the reality is, I often let the lack of affirmation of others stop me from listening to the one Voice of affirmation that has already said, "Go. Invent."
I hear someone tell me to "be realistic" with myself and there I go again, allowing the crowd to determine the picture I paint when have no clue about the dreams inside of my heart.
I can't get angry with them.
I can't claim that they don't "support" me.
Sometimes, even those who claim that they have my best interest at heart and want to protect me, don't have access to the chambers of my soul.
But Jesus does.
And much like He did with Abraham, Noah, Joseph and Henry Ford, he places a vision in our minds that is bigger than our present circumstances and often inconceivable to the outside world.
After all, if every vision was recycled or predictable, there would be no fried snickers or automobiles.
We all would be flintstonin' it around eating saltines.
How fun does that sound?!?!
EXACTLY!
I guess what I am saying is this:
First and foremost, spend time with Jesus. He made you, created you and knows every part of you- your dreams aren't hidden from Him.
Second, seek His vision for your life. The bright, bold colors He wants you to reach for and the picture He has given you for your canvas.
Third, before you start painting, remind yourself that not everyone, and often no one, will understand your vision. But you can remain bold, confident and steadfast because if God is for you, who can be against you?
Four, start painting. Start mixing colors. Start going outside the lines. Start weaving and writing and creating and inventing your story and how it will weave into the world around you. What difference will you make?
Five, stay focused on Jesus. It all comes full circle. The first step was spending time with Him and the last one is remaining focused on Him. Those that keep a steady eye have a much easier time holding a firm hand. If you focus on the crowd, your painting will begin to look like their picture.
But it is yours to paint.
Vision.
It changes you.
It changes those around you.
It changes the whole wide world.
Don't you want to be a person who is willing to sacrifice the opinion of the crowd in order to impress the Master?
I do.
Stop flinstonin', start invisionin'.
You are wonderful and I believe in your vision, even when I can't see all the details you do!
Have a GREAT day, friends!!!
"Let this encourage God's holy people to endure persecution patiently and remain firm to the end, obeying his commands and trusting in Jesus." -Revelation 14:12