Jennifer Maggio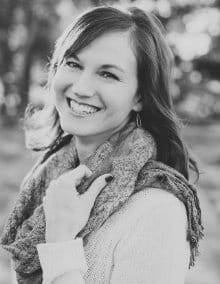 There is not a parent alive who does not agree that parenting takes hard work, dedication, and a long-term stamina never heard of, before you became one! You can read every parenting book on the market, attend every parenting seminar or workshop available, and talk to the best parents you know…and still there will be unanswered questions, worries, or concerns. Parenthood is not for the faint of heart. It is not for the weak. That's for sure!
All that said, parenthood is truly a gift – a divine blessing. But no matter how big the blessing, the challenge is a big one, too. We are to raise children up in the way they should go, according to Proverbs 22:6. But what does that mean? What way should they go? We, us, numero uno, is now responsible for another human being. It's pretty scary, when you think about it. Yet, we know God doesn't make mistakes and He has given us these little treasures to raise. That means He trusts that we have the skills necessary to do it well. Sure, we'll make some mistakes, and we'll learn from them. And we'll do it better the next week.
To survive and thrive in this parenting season for the next 20 years, there is an important principle you need to consider – The "I" in Parenting. In order for you to be the best mom you need to have a strong foundation. That foundation is who you are at your core. Many parents begin the work of parenting techniques and do's and don'ts of raising a toddler or a teenager, but they never address the core of who they are that lays the foundation for all those principles. So if you are looking for a fresh parenting outlook, or maybe you are in a season where you are absolutely exhausted and fear you are failing as a mom, then ask yourself the following questions:
Am I enjoying this season? The truth is parenthood – the real meat of it, anyways – is only for a season. Yes, you'll always be their mom, of course. But the nuts and bolts, daily grind, and huge demand on your time and mental bandwidth will eventually fade. They will eventually become self-sufficient adults who don't continue to live in your home. Consider this. You are parenting a child diligently, day-to-day for approximately two decades. If you live to be eighty years olds, that means you have 60 years of your life that will be dedicated to other pursuits. It doesn't mean that once they are grown, they aren't your pride and joy, and that your role ends completely. It simply means they aren't the primary focus of every single day. So, enjoy where you are now – in this season. The sleepless nights. The exhausting discussions about boys. The hundreds and hundreds and hundreds of school and sporting events you may be attending. The season passes quicker than you think. And before you know it, they will be adults. Be intentional about enjoying some of the day-to-day activities that you are involved with. Perspective is asking yourself How would I feel if this season ended abruptly? Would I have done everything I could to make it a good season? An enjoyable one?
Do I realize that I have a gift inside of me? Now, this may seem like an odd question to ask yourself when discussing parenting, but the reality is that you cannot teach a child to pursue his/her dreams, until you learn to pursue your own. Recognizing God has gifted you with unique talents and skills, a unique personality, and beautiful abilities that you offer the world, means you begin to parent your children in a way that nurtures their unique gifts, talents, and personalities. This means you must first understand that you have been equipped with unique skills and talents in order to address those in your children. Your character traits and personality are perfectly knit to be the parent you are called to be for your child. This is important stuff! How can you teach your child to shoot for the moon, reach for the stars, or break the glass ceilings, if you aren't willing to pursue your own dreams, acknowledge your own gifts, and use the talents bestowed upon you for the greater good of life. It's true that children learn through communication – both verbal and otherwise. But the greatest lessons you will teach your children are what you do, not what you say. These will be the ones they remember in the long run. Begin to evaluate the gifts you offer and ask yourself if you are utilizing those gifts and skills to the best of your ability. Are you dreaming again? Are you pursuing the hopes of your future that God has planned? (See Jeremiah 29:11).
Do I feel good enough – worthy of love? This is a tough one. We all have had life experiences that shaped us – some good, some bad. None of us have escaped the bad part. Whether it be the death of a loved one, a cancer battle, poor choices, a challenged childhood, or a barrage of other difficulties, life can surely beat us down. That said, we must self-analyze frequently as a parent. We must evaluate how we feel about ourselves. How can we teach self-worth and determination to our children, when we lack it in ourselves? How can we shape their futures with pep talks? We can't. We shape their futures, by ensuring we are as healthy as we can be, emotionally, spiritually, and mentally. This is why the "I" in parenting is so important. If you constantly battle with feelings of unworthiness, your actions and words will reflect that. And even if you tried really hard to not impact your child, you will. The healthier you are physically, mentally, financially, emotionally, parentally, and spiritually, the more healthy you will raise your children to become. You can't give what you don't have. Commit to work on you.
---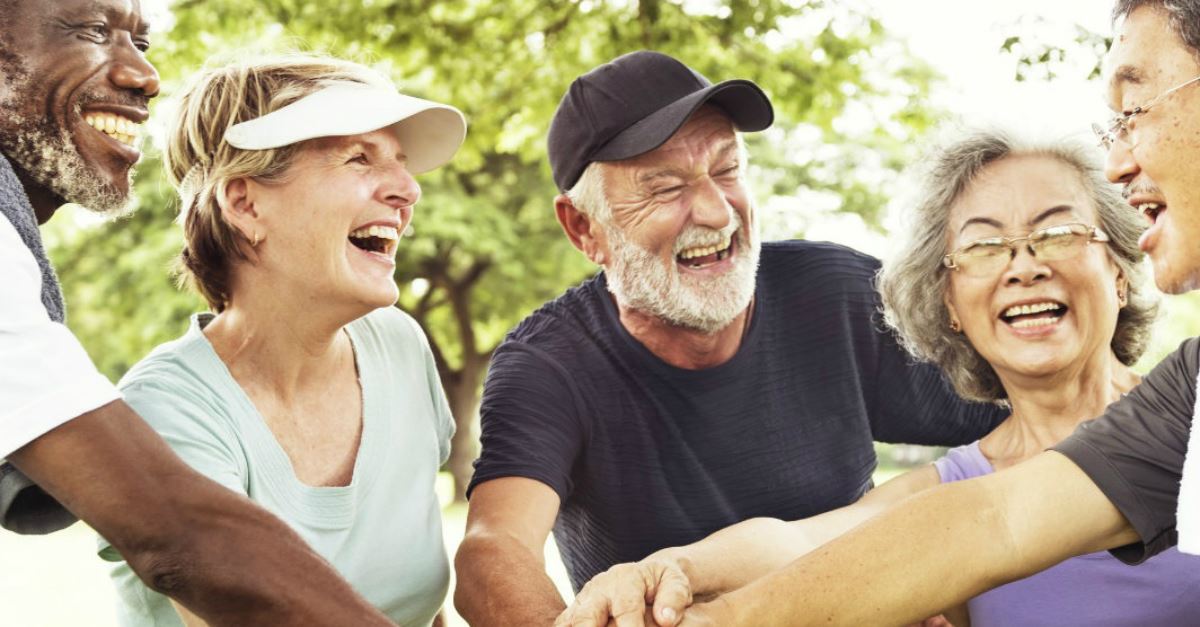 "I'm not as young as I used to be, but I'm not as old as I'm going to be." I can remember my grandfather telling me this many times with a big laugh and plenty of personality to go along. I smile now, even as I think about it, as a forty-one year old. The same can be said for each one of us.  We're not getting any younger.
Whether you stumbled upon this article as a young twenty-something or you are entering into your "young-at-heart" years, there is valuable information encompassed in the following words. You are never too young or too old to think about a retirement plan. 
Now, financial advisors or retirement planners may beg to differ, but if your Christian journey has been anything like mine, you've likely discovered that God's economy is much different than that of the world. 
Retirement as a young entrepreneur of a multi-billion dollar tech company is likely not the path that many of us have been destined for. That said, retirement is eventually likely for all of  us.  Almost a third of Americans 50 or older are saddled with non-mortgage debt, according to the Health and Retirement Study from the University of Michigan Retirement Research Center.
According to the 2017 Retirement Confidence Survey, about 24% of workers (and fully 21% of retirees!) said they had less than $1,000 saved for retirement. A whopping 55% of workers and 38% of retirees had less than $50,000. American are accumulating more debt and retaining longer than ever before. All these realities make it even more important that Christians approach retirement with some intentionality. 
But you are not like that, for you are a chosen people. You are royal priests,[a] a holy nation, God's very own possession. As a result, you can show others the goodness of God, for he called you out of the darkness into his wonderful light. "Once you had no identity as a people; now you are God's people. Once you received no mercy; now you have received God's mercy. 1 Peter 2:9-10 New Living Translation (NLT)
God is reminding us that our life should look different. That includes in a variety of areas, including our retirement.  So, how should retirement for Christians be approached? What are some practical things that you can implement today.
Here are 5 tips on effective ways to approach retirement:
1. Purpose. 
What is the reason you started in the career you are currently in? What led to your life's journey? For some, your answer may be that the job you are in was the best-paying job you could find at that time that would provide for your family. For others, geographic location, caring for aging parents, or other life circumstances led you down a particular path.
Whatever the answer, be reminded that your career path was chosen with purpose. Further, you have been Divinely created on purpose for a purpose. Your retirement age has nothing to do with that purpose. Whether you are fulfilling ministry on the job by encouraging co-workers or through abroad missions trips, the purposes of God for your live haven't changed.
Your approach to retirement should always reflect that purpose. Your diligence in earning more for your retirement should reflect that purpose. Your ministry after retirement should reflect that purpose.
2. Position.
As we age, we should be maturing in our walk with the Lord and gaining wisdom with life experiences.  That can be utilized by God in a beautiful way to encourage those coming after you. 
Recognize that approaching retirement is about position. Who has God positioned you to influence today? Who will you be positioned to influence later? Is there a new co-worker who may one day take over your job upon retirement? 
How might your words and actions empower them down the road? Consider those who have come before you and those that will come behind you. Our lives aren't simply about us. They are about serving our Heavenly Father and bringing others into relationship with Him.
That said, your position today, and in the future, does matter, and God was in control of placing you where you are.
3. Passion.
Having been in single moms' ministry for over a decade now, I recently made a comment in a morning staff meeting. "I have the same passion for bringing single mothers into relationship with Jesus that I had when I started." I said it matter-of-factly, but realized moments later that it was actually an epiphany that I hadn't even really considered.
Sometimes, with the day-to-day grind of our employment, we forget about our passions. My passion to do full-time, vocational ministry to serve single mothers hasn't wavered, and your passion shouldn't waver either. What is it that God has impassioned you with? What are the things that make you get up and go to work each day?
Maybe you started out as a teacher to change children's lives. Maybe you work in food service, because you want to brighten others' days, as you provide premium customer service. Whatever the case, tap into the same passion that God gave you years ago for your life's purpose.  And notably, recognize that that passion shouldn't diminish the day you retire from your regular 9-to-5 job. 
The passion to change the world, minister to single moms, teach children, or serve others will forever be with us. Use it for God's glory.
4. Planning. 
Begin early and be diligent. I've always found Proverbs 13:22 fascinating. It says: Good people leave an inheritance to their grandchildren, but the sinner's wealth passes to the godly. Why do you suppose that it doesn't say that good people leave their children an inheritance? 
I believe it is because God wants us to be such good stewards of our blessings that not only our children, but our children's children will benefit. Yes, that speaks to wisdom and character, but it also speaks to financial stewardship and planning. We have been called to impact the Kingdom. Let's be honest. Financial means help us to do that. 
It's hard to bless another who is hungry, when we don't have the financial capacity to do so. Plan your retirement in such a way that you are looking forward, not only to your own future or that of your family lineage, but also to the eternal future of others. Use your retirement years as a way to invest time, talent, and treasure into the Kingdom of God.
5. Process.
Your retirement process can start now, regardless of age. Begin early and be diligent as you look to pass the baton to someone else. I was once told by a supervisor that the most effective employees were the ones who trained others to do their jobs well, long after they are gone.  These are the ones who get promoted.
When we are always looking to do our jobs with excellence and purpose, we are positioning ourselves to be promoted, and ultimately to retire from our companies, leaving them better than when we found them. A Christian's approach to retirement should never be to leave a company ill-prepared.
We should do whatever is within means to prepare our successors to take our place (even if that succession wont' take place for years to come). For example, what processes or procedures could you implement today in your job duties that may make the company more efficient or possibly make someone else's job a little easier? Those small things are the things that leave an impression. And the impression we leave should always be about a good God that has transformed us from the inside out. 
Many retirees struggle with finding their purpose, after retirement. For many, their identity has been tied to a position and their performance has dictated their perceived worth.  Be encouraged today that if you are still taking breath on this earth, God has plans for life that He wants you to accomplish.
Take some time to enjoy the sunshine, the smell of coffee brewing in the morning, and the beautiful roses that bloom outside. The hustle and bustle of work life may have prevented such simple pleasures. But also, be diligent that your purpose does not end when your job does!
Photo Credit: ©GettyImages
---
"As I sit here in a room filled with hundreds of other Believers, I couldn't feel more alone. I feel invisible a sea of faces. Somehow, I feel very unseen. How did I get here? What did I do to deserve this level of loneliness? How will I ever move forward? My life isn't going as I planned and I don't know if I'll ever get it back." These words were penned by a friend of mine several years ago. She had written that note to herself, while sitting a church filled with almost a thousand other people. It was during worship service and that sometimes awkward part of the service where the pastor encourages everyone to meet and greet their neighbors had just transpired. She looked around the room and seemingly everyone else knew someone but her. Having just given birth to her second child, she found herself unexpectedly a single mom and the loneliness associated with that journey filled her with tears, as she shared that letter.
Fortunately, she was able to find a small Bible study some time after that and the friendships she made there were ones that have lasted more than a decade now. But loneliness is not a condition that only affect the single mom, or even a single person. It impacts us all. Sometimes, we can be sitting in a room filled with others, just like my friend was so many years ago, and feel completely and utterly alone. But it is in this time of loneliness that God can grow us in ways that we could've never imagined. Consider the following:
Our intimacy with the Lord can increase during our times of loneliness. Think about the times in your life that you have been most busy, possibly during high school or college or a work deadline. It is likely you were surround with groups of people. It is during our busy season, maybe when there are lots of friends – or at least warm bodies – around, that we often think we don't have time to have devotionals. Sadly, we can all get "too busy" focusing on other things and forget to focus on the main thing – a relationship with the Lord. It has been during my times of loneliness that I have learned to greatly lean on the Lord for everything. I've learned that Jesus truly is my best friend – not simply some cliche terminology that Christians like to use. Those times of intimacy were intensified during my times of loneliness. The same can be true for you.
We learn more in the valleys. First, let us acknowledge that there are things to be learned on both the mountaintops and in the valleys. But let's face it. There are just certain things that we seem to learn better on our worst days. When a child is small and reminded repeatedly not to touch the hot stove, it is not quite as effective as when they do actually touch the stove and suffer the consequences! There have been relationships I've entered into with friends who weren't leading me down a godly path or a boyfriend that was doing likewise that I should've never been with in the first place. I knew that I shouldn't, but I did it anyway. The loneliness and heartbreak that followed was unlike any other. I learned some things in that valley of loneliness that have been useful to many, even years later. Of course, I'm not suggesting that your loneliness is a result of something you have done wrong, as was my case. I'm simply highlighting that the depths of loneliness can fill us with an increased appreciation for relationships, once that season is over. Mountaintops can teach us humility. But valleys teach us perseverance, dependence on God, and endurance. Friends, there is something to be learned in the valley today.
Loneliness can be a time to work on ourselves. If I were to get a pen and paper out this very moment , the list of things that could be worked on would be pretty long. There's the physical, such as a few more sit-ups and push-ups. There's my role as an employer and the many failings and shortcomings I exhibit there. Then, there are my roles as wife, mom, and friend. And finally, there is my spiritual journey. The fact that I'm often too quick to anger and talk way too much – sticking my foot in my mouth more often than not. That's my 30-second list. Trust me, there are many more! And the same is likely true for you. Loneliness can be an honest time of self-evaluation. What are the things that you can work on in your own life right now? Could you improve your exercise routine or eating habits? Might this would be a good time to take a financial education class or invest in a hobby you enjoy.
Times of loneliness can be times of self-exploration and improvement.Maybe there was a time in your life in an old dating relationship that you made an idol out of man.Perhaps you put more value on a relationship with a person than you did on your relationship with God.This season could be the perfect time to evaluate those behaviors, so that you can prevent them in the future.Or perhaps this time of loneliness is a time of pursuing and discovering God's purpose for your life.God has given us all unique talents, skills, and gifts that can be used to improve the lives of those around us. What are yours? How can you use them for the glory of God? What are the things in your life that you could give back to others and how would that, ultimately, improve your own life?
Being lonely can often promote a powerful quite time. Okay, so I admit it. There have certainly been times in my own life, when my prayer time with the Lord has been habitual and mundane, and other times, when it seemed the power of God was raining down from Heaven on my like fire. The difference is often my expectation and willingness to see it and hear from God. The times when I've been most desperate for Him – the times when wailing and crying and screaming for breakthrough were most prevalent – are the times when I've most assuredly seen Him. Your time of loneliness may be an intentional stripping away of all things by the Lord, so that you can grow in your walk with Him.
I don't mean to minimize the pain or heaviness that can be associated with loneliness. Not at all. I don't mean to even insinuate that a lonely season isn't a hard season. It surely is. I think about Jesus out in the wilderness being tested by Satan. (See Matthew 4: 1-11). I think about how hard that season was for him – how lonely he must have felt. Yet, even in that loneliness, he never lost sight of his purpose on the earth and what he had been called to. The same can be true for you.
Being alone isn't a punishment. It's actually sometimes necessary. As Christians, we often say, God created us for relationship. I believe that to be true. There is great power in the gathering of believers. However, the first relationship has to be our one with the Lord.
This season of loneliness you are battling right now is merely a season. It will pass. But while you are in it, choose to see the growth opportunities. Circumstances can sometimes create isolation or unavoidable loneliness, but what if we began to view our times of loneliness as opportunities for growth?