Jennifer Maggio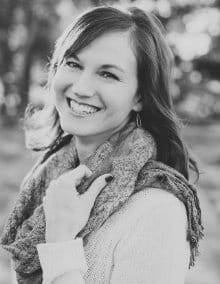 Growing Small Ideas into Big Vision
Remain steadfast. Growth almost always takes time. Sometimes, considerable time. We live in an instant world with a deep desire for instant gratification. There is value in the process. There is value in the mistakes and the lessons that followed. Don't give up, because you aren't an overnight success. Put in the time. Remain planted. There are sowing and reaping seasons. Rarely do people experience instant successes. Even so-called "overnight" successes often have traveled the journey for years.
Never compromise your character. Little things will become big things. Don't steal the stapler. Don't fudge the numbers. Don't exaggerate the benefits of your product. Don't manipulate to get a sale. Remember those values that are most important to you. Don't be one person on-the-job and another off-the-job. People will always appreciate you being a person of high integrity. Treat people the way you want to be treated, regardless of how they treat you. Don't gossip about co-workers, other women, the boss, or the competition. Go the extra mile. These things will matter. There will be times when "they" lie. If you grow, you will become subject to more scrutiny. New level, new devil, as they say. There's truth to that. If you can't handle the small things, you won't be able to handle the big things.
EX: Skating rink with my family, woman came up to me. My integrity with my family on the weekend matters.
EX: Early in the organization a woman called and left detailed msg on my machine about how I was not helping her enough and how I really didn't' have a heart for single moms. I was devastated.
Relationship development matters. Treat people kindly, even when you don't need them. Everyone is a builder of your business, your brand, your vision. The conversations you have with people develop your diversity of thought. The weird interactions you have develop your sense of humor. The kindness you exhibit will matter. Take the time to get to know people, not numbers. Don't try to constantly sell someone something. Just be present with them in the moment. Just love who they have been created to be. Enjoy the interaction. It would build to other things.
There is room in the market for you (and your competitors). This one may not be as popular an idea, because of course, all of us want the market share on our businesses. If we are speakers, we want to book more engagements, than other authors. If we run nonprofits, we want a bigger share of donor dollars. If we are real estate sales personnel, we want to sell more homes. I get it. But you are put on this earth for a specific purpose. You have purpose. You are uniquely and wonderfully made. You have a specific set of talents & skills that make you uniquely you. That means that you don't have to be intimidated by the competition or even be threatened in any way. In fact, you can be friends with others in your same field. You can have friendly competition and celebrate their victories.
EX: Jeff is in the mortgage business and counsels single moms all the time who he will likely never book a loan on. He is generous with his time. He could be out bounding phone calls during those meeting to generate more leads, but he is confident he'll book the business the Lord intends for him to book.
Do what you know to do and then learn something new. You will never master the business you are in. Moms, you will never master parenting. Teachers, there will always be another skill you can gain. We all have growth opportunities. Take 2 self-improvement workshops a year. Attend a marriage retreat, if you are married. Get involved in a Bible study that stretches & sharpens you. Always be growing & learning.
Be confident and humble. Confidence and humility can co-exist. But so can confidence and pride. Humility says I know I didn't get here on my own. My success is because of many around me and a God in heaven who created me. I am thankful and grateful. However, you can still look people in the eye, be direct, and do so in a loving way. Humble is not insecurity. Humility is an honest gratitude. Insecurity is meek and unsure and lack of eye contact. You have something to offer.
---
5 Things That Hurt & Help a Grieving Friend
By: Jennifer Maggio
Before I was even born, my dad lost his 17-year old son to heart disease. Less than three years later, he lost my mother in a tragic car accident, when I was only a few months old. As you can imagine, the grief cut deep and its after-effects left for years of poor decision-making and looking for answers in all the wrong places. Now, into my adult years, I have wondered many times how my dad's life would have been different had he had a good Christian mentor to pour into him during that time of grieving.
Few will escape life without our fair share of personal grief. Grief is a funny thing. It sneaks up on you, sometimes even years later, as you learn to cope with the new "normal" of loss. The way we are handled by friends and family during the weeks, months, and even years after a loss is critical to our healing and sometimes, even how we view our Heavenly Father. If you have a friend or family member who is currently grieving, there are five things that can hurt a grieving friend:
Your need to "fix" them. It is not our role to fix anyone. We will not have the perfect words that will magically heal them overnight. The grieving process takes time. It is during this time that we, as friends and supporters, must relinquish our need to somehow make it all better. We cannot make their loss disappear. They must grieve in a way that is healthy and unique to them.
Your need to speak. I'm a talker. And the truth is, there have been far too many incidents of me blabbering on and on, when the wisest thing was to be silent. This is a time when silence is okay. It is okay to simply sit in a room with your grieving friend and let them be. Maybe that time is filled with silent tears streaming down their face. Maybe it is filled with staring out a window, trying to make sense of the loss. Silence is okay. Sometimes, our words do more damage than good.
Your criticism about their process. Their grieving process is unique. Yes, there are commonalities among those who have experienced loss, but even in those grieving steps, there is uniqueness. It is important that we don't push them through their process to quickly or criticize how they are handling each step of the process. Normal grieving can includes denial, anger, and ultimately, healing. Don't be critical if they don't say the right thing during this time.
Your need to compare their process to others. Their process is their own. It may look different than how you handled the loss of your mother. It is important that you allow your friend to grieve without comparing their experience to yours or others. Personality types and varying life experiences can drastically impact one's ability to process grief and loss
Your need to reference God's will. Listen, even the most devout of Christians can go through a mourning period that leaves them questioning God. It doesn't mean their faith is forever lost. It means they are processing the loss. Imagine if your son was killed in a motorcycle accident. Put yourself in their shoes. Would it empower and encourage you during such a tragic loss, if someone referenced to you how it was God's will for it to happen? Would such a statement cause you to draw close to the Lord? A healthier alternative may be to give your friend a card with an encouraging Scripture regarding the Lord's promise to be close to the brokenhearted.
While there are some things that it is important to avoid when helping friends during a grieving process, there are also several things you can do. These five things can help a grieving friend:
1. Listen. Listen to them scream and cry and shout and wail. Listen to them ramble about childhood stories or memories they have of their loved ones. Listen even to the silence that may come. You do not have to have the perfect words. You simply need to be present and be willing to listen.
2. Be present. Don't talk. Don't fix. Don't recite Scripture. Just be. Be present in the moment with your friend. Grieve with them. Let them know they aren't walking this journey alone. There is power in simply being present for a hurting loved one.
3. Serve. Service can vary widely based on needs. Some examples of service can include: grocery shopping, babysitting, handling kids homework or carpool responsibilities, assisting with funeral arrangements, cleaning, organizing, lawn care, and meal prep. Be conscious of their need for these services beyond the first few days following the loss. It is widely known that after the funeral transpires, the real grieving begins.
4. Long-term care. Set a reminder on your calendar to reach out. A text or phone call is helpful, as are cards and letter. Beyond those simple gestures, things like prepping meals that can be placed in the freezer and easily heated later or paying for lawn care for an extended period of time, may be small ways that can impact big results. Let them know you haven't forgotten their loss and you are in it for the long haul.
5. Pray. You don't even have to let them know you are praying. Simply do it. Add them to your regular time for the Lord. Pray for them the exact same way you would want someone to pray for you if you had experienced the same loss. Pray with intention, purpose, and passion. Commit to praying for specific needs for your loved one, as he/she navigates this new season without their loved one.
The Lord can and will use you mightily during this time. You can be used as a vessel that brings hope and healing to your loved ones who are already Believers and be a light to those who don't yet know the Lord. Be reminded that you are the very reason this Scripture can be true in someone's life:
The Lord is close to the brokenhearted;
he rescues those whose spirits are crushed. Psalm 34:18 (NLT)
---
What To Do When Your Child's Friend is Struggling by Jennifer Maggio
I was 14 years old, when a dear friend's father left her mother. She was devastated. The fighting had gone on for months. It had been tense at home, but she never imagined her parents would actually split. We stayed up and cried together many nights in those first weeks and months. We mourned the loss of the family that would never live in the same home again. We mourned what once was and what could now never be. I listened as she shared her pain and fears of what would eventually happen and how life would never be the same. Her pain became my pain. I just wanted to help her heal, and mostly, I just felt helpless.
My mother died when I was only 18 months old, so I knew the trauma of living without both parents all too well. I knew the financial challenges that would likely lie ahead for her family, the parties or church events where it would hurt that both parents were not present, and the endless questions that would one day come from well-meaning friends asking where the "other" parent was. Through the years, God placed beautiful, loving, adults in my life that helped me successfully navigate the hurt of losing a parent, the trauma of living with an alcoholic, and more. Those adults included relatives and family friends, teachers and coaches, and parents of some of my best friends. Their parents became my parents in so many ways. Even now, as I think of all of my friends' parents and how they acted as "mom" in my life through critical parts of my story, I am moved to tears.
Nothing is worse than when, as adults, we see a child is struggling, especially if you are a parent. If an adult has some type of hurt, trauma, disappointment, or a devastating circumstance, of course, it's bad, and we sympathize. (Hopefully, we move forward to lend a helping hand or a listening ear, too). But let's face it. There's just something special about a child – the beauty of what they could be, their innocence and sweet faces – that fills us with immense heartache when they are hurting. So what do you do when your child has a hurting friend? How much is too much? How little is not enough?
Just like when my friend was hurting oh so many years ago and the special parents of friends that were there for me through my own trauma, there are some real do's and don'ts that will assist you in navigating this season with your child's friends who may be experiencing the struggle of an absentee parent, death, poverty, a health issue, or more.
Be there for your child first. As your child is there for his/her friend, you be there for your child. As you well know, it is an important life skill to learn to be a good friend to others, to learn to encourage others, and to sympathize when our friends are struggling. This circumstance is a perfect opportunity for your child to gain skills that will last a lifetime. Open dialogue with your child about how they are feeling and what questions they may have, as well as ensure that if there is something serious or harmful happening, they know they can come to you. Be the support to your child, as he/she is the support to a friend. This will allow you to gently guide them through appropriate responses, while also letting them know that the things that concern them, concern you.
Be a listening ear. Let your child know that you care. Encourage conversation when the friend is over. Ask questions to display concern, but also be hesitant to offer advice. There are multiple layers to a struggle, and depending on what the child is struggling with, there could be multiple sides to the story. As a trusted adult, your main focus should be on displaying love, care, and warmth to the child, and being a listening ear that can exhibit the love of Christ by simply being there.
Don't overstep your bounds. While it is important that you are supportive and that your child and his/her friend know that you are there for them, it is also important that you honor and respect their parents' (or guardians) position in their lives. The struggles a child is facing could stem from challenges at home or circumstances that you do not fully understand or have comprehensive details on. It's important that you recognize the authority figures in that child's life (parents, grandparents, teachers, etc.) and respond with an attitude of honor and respect. Teach that child that it's important to honor his/her authority. (Caution: If the struggle the child is facing stems from suspected abuse, then it's important that you notify appropriate parties and investigate.)
Don't try to fix it. Life gets messy and problems get complicated, very quickly. It isn't our job to fix everyone and everything (although as moms we certainly think so, don't we?) I don't know about you, but some of the most valuable lessons I've learned in life have been through struggle and disappointment. The same will likely be true for your child's friend. There are some life lessons that often come best through experience, pain, and struggle. Struggles help us build resilience and a full dependence on the Lord. We learn the value of perseverance. We grow in many areas. Be careful not to attempt the fixing. Point them to the One who can fix it all. (Now, that's not to say that baking some warm chocolate chip cookies or serving a great meal won't go a long way to help heal them!)
Do point the child to Jesus. The deepest sorrows only our Healer can mend. The largest mountains, our Savior can move. The tears shed are bottled up and stored (see Ps. 56:8). He cares more than we ever could. Continue to point the child in the direction of his/her Savior. This is a prime time to move forward in either strengthening his/her walk with the Lord or introducing him/her to our Savior. Certainly, we want to be age appropriate with such discussions, but Jesus instructed us to come to him when we are weary. (See Matthew 11:28-30).
Pray with and for the friend. Take the time to pray together as a team. Let the child know that their trust can be in the Lord and the He offers peace that the world does not understand. The more frequently we pray with and for our children (and their friends), the more embedded this becomes into their lives and personal walks with their Heavenly Father as they become teens and young adults. Take the time to lift up the needs to the Lord and trust that He will direct the paths. Exhibit how to pray. Show them that even the toughest of problems, for which you have no answers or solutions, can be taken to the Lord, and He can provide a peace that just flows like a river through the situation.
While the pain of a child is heartbreaking, it can be a time of great growth for all involved – you, your child, and the friend. While we cannot always understand they why, we can trust the Lord that He is always good and all-knowing and all-powerful to heal and rectify the pain.
Jennifer Maggio is an author to 4 books, wife of Jeff, and mother of 3 children. She is passionate about helping women find their full potential in Christ. She is a national speaker and Chief Executive Officer of The Life of a Single Mom Ministries. For more info, visit www.jennifermaggio.com.