Jennifer Maggio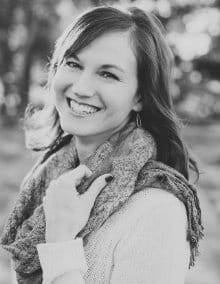 By the time I was 21 years old, I had suffered a lifetime of disappointments. Both of my parents were dead, and all my grandparents and most of my aunts and uncles. I had seen more death than most do in a lifetime. I was pregnant multiple times outside of marriage, which carries its own shame and embarrassment. I had been homeless, lived on government assistance, and struggled to put food on the table as a single mom. I had already parented alone for several years. I had no way of knowing that I would go on to parent even more years alone. And all of those things shaped me and molded me with fear.
The journey I embarked upon a few years back was far worse than I could have even imagined. Eight years ago, I decided to walk away from Corporate America and accept this call on my life to minister to single moms nationally. I was scared and felt ill-equipped, but I did it anyway. The ministry quickly grew. Before long, our ministry was ministering to thousands worldwide; for every success, I experienced in ministry, there was an even greater attack personally. First, my husband lost his job, and there was no money. Then, my children were plagued with countless unforeseen surgeries, and there was even less money. Eight surgeries later, our family was pressed from every side financially. Then there were the difficult teen years, where I failed miserably in parenting. And the times I secretly wanted to quit ministry altogether because I did not feel I measured up. It was during this difficult time that I actually declined every invitation I received from churches to speak. The enemy had accomplished exactly what he wanted. He had taken my voice.
Fear had beaten me down and strangled the life from me. It was gradual, and I usually masked it well. But most days, I spent my time crying uncontrollably. That is what fear does. It strangles, immobilizes, subtracts, withers, crushes, and shatters. It grips our soul and snatches every dream. What was once the joy of the Lord, somehow, became replaced with anger and hopelessness. Fear encourages us to give up and accept the misery of existence versus the excitement of a God-led pursuit.
Many Christians struggle with fear and allow it to take our voice and strangle us – secretly and slowly. Yet, our Father in Heaven paid for us to have an abundant life, free from fear, worry, and anxiety. We can do three things that will allow us to master fear and move into the freedom Christ paid for us to have.
Acknowledge what fear is. If fear did not come from the Lord, then who gave it to us? As Christians, we must understand that fear was given to us by Satan as a mere tactic to keep us distracted and off-course from the plans the Lord has for us. We must understand it for what is, then realize we have the authority to dispel fear with the power of Christ's shed blood.
"For God has not given us a spirit of fear and timidity, but of power, love, and sound mind." 1 Timothy 1:7
Seek God until He takes away our fears. Keep pursuing freedom from fear, even when everything around you seems scary and hopeless, and endless. Keep asking God to deliver you from the fear that is being forced upon you.
"Keep on asking and you will receive what you ask for. Keep on seeking and you will find. Keep on knocking and the door will be opened to you. For everyone who asks, receives. Everyone who seeks, finds. And to everyone who knocks, the door will open." Matthew 7:7-8
Speak truth. Speak truth over your fear, even when you do not feel like it, even when it seems impossible, and even when it is the hardest thing you have ever done. When Moses died, I am sure that Joshua was afraid of what God was now calling him to do in the book of Joshua. I am sure he had no idea of how he would lead the Israelites. He never expected to be in that situation. Do you find yourself in an unexpected situation today? Are you fearful of your future? Your kid's choices? Your finances? Your marriage? Your singleness? God's Word promises you victory, authority, and strength. No one will be able to stand against you as long as you live. "For I will be with you as I was with Moses. I will not fail you or abandon you." Joshua 1:5
Do not clamor in a corner like one with no hope. You are a daughter of the King of Kings. You are more than a conqueror in Christ. That challenge, that thing you are facing, is not bigger than your God. He will never leave you. When fear comes for you, do not retreat and allow it to strangle you. Get ready for war. Wage war against the evil one who has attempted to lie to you and steal the joy God has paid for you to have. Take authority and stand against it.
Photo Credit: © Photo by Alex Green from Pexels
Jennifer Maggio is a national voice for single mothers and hurting women. Her personal story has been featured in hundreds of media venues, including The New York Times, Daystar Television, The 700 Club, and many others. She is CEO/Founder of The Life of a Single Mom Ministries, a national nonprofit that works with churches to develop single mom's programs and currently serves more than 1,500 churches.
The Life of a Single Mom has served 406,000 single mothers over the last decade and counting. Maggio is an author of several books, including The Church and the Single Mom. For more information, visit www.jennifermaggio.com.
** Article first appeared on iBelieve.com.
---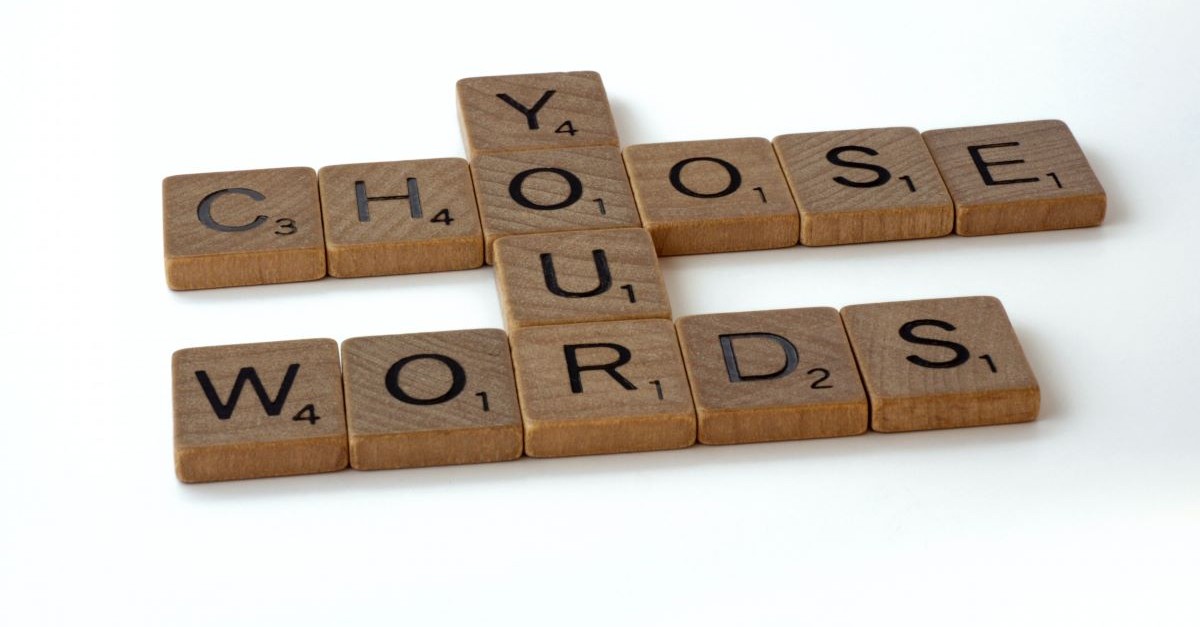 "Mom, do you remember that time you called me the devil?" my son said over dinner one night. He was home visiting, and we were enjoying a rare dinner with the entire family. We were laughing and sharing old stories of times gone by. Between mouthfuls of potato salad and barbecue chicken, my young adults were laughing about all the things they had "gotten away with" as teenagers. The question seemed to come from out of nowhere, although I laughed it off, it secretly stung a bit as I remembered an argument we had had some six years prior. In retrospect, it was a small incident at school, but at the time, it seemed much bigger, and I lost my temper. In the heat of the moment, this exhausted mom screamed hurtful things at my then-teenage son. I instantly regretted them. It did not matter that I had just undergone surgery. It did not matter that I was disappointed in his seemingly frequent poor choices. It did not matter that I was juggling lots of plates. I hurt him, and I could not take it back.
You Cannot Erase Hurtful Words
"Sticks and stones may break my bones, but words will never hurt me!" I recall screaming as I crammed my fingers into my ears, stuck my tongue out, and rolled my eyes in a way that only a small child can master. I am sure I said that statement dozens of times throughout my adolescent years and probably had it thrown at me a time or two when I was on the giving end of insults or ugly words. You are likely familiar with it, as well. It seems to be a pretty common adage that parents teach their children early on. Perhaps it can be successfully used to counteract the attacks of a neighborhood bully or deter a sibling who has said something unkind, a parent may think. But words do hurt. They hurt a lot. And sometimes they hurt worse than sticks or stones.
Perhaps the reason my son's questions stung so bad was because I knew it was a failure on my part. Now, I have worked really hard to be conscious of the things I speak over my children. I have tried to be loving and caring and use words of encouragement as I have reared them. Through the years, I have probably spoken thousands of accolades over them in the last two decades, hundreds of thousands of praises and handclaps and atta-girls, atta-boys. But that day, the words I spoke over my son hurt him, and no amount of accolades and praises will erase that.
The Weight of Words in the Bible
In Genesis 27, the Bible details a significant event in history as it pertains to the power of our words. Isaac, a man who was old and going blind (v. 1), predicts that he may be dying soon and wants to bless his first-born son, Esau, as was customary in that day. He sends for Esau, explains his intention, and asks Esau to prepare his favorite dish. While Esau was following his father's instructions, Esau's brother, Jacob (with plenty of help from his mother), masterfully tricks his father into thinking he was actually Esau. Inadvertently, Isaac blesses his son, Jacob - the wrong son! Now, can I just be really honest here? The first time (or dozen times) I read this story, I went over, again and again, wondering why on earth this was so significant. I mean, Jacob lied. He was not the firstborn. He manipulated his father. Why Isaac simply couldn't just take back the blessing and give it to Esau, the rightful recipient? It seemed simple enough, right? As I began to research this topic, I discovered that a blessing, in those days, was not simply a well-wishing. It carried weight! It was a form of prophecy. Blessings were equivalent to "signing it in blood!" The words spoken were not just mere words; they were promises and a future. They were life.
Man, things sure have changed, haven't they? Our words seem to hold less and less merit these days. No longer is a man's word his bond, as was once customary. Today, it seems a man (or woman) can do just about anything and choose whether or not to follow through. Words can be spoken as loose, fiery insults over social media or the internet with little to no regard for another human being's feelings. That's just the tip of the iceberg. Things have not changed for God over the last decade. His Word still stands true. Although we may not formally have a ceremony to bless our children, as was once the tradition, the words we speak over our children, the things we say to our coworkers, the way we speak to our bosses, pastors, teachers, friends, and family, matter. They are not merely utterances to be held with no regard.
Single moms, when you scream at your children, "You're going to be a no-good loser just like your dad!" They are not just words.
Husbands, when you say that your wife is "unattractive and lazy." They are not just words.
Mothers, when you speak over your children, your praise or wrath is shaping their future. They are not just words.
Consider the Consequences
Consider Proverbs 18:21 (NLT). "The tongue brings death or life, those who love to talk will reap the consequences." This is significant! What we are saying from our mouths matters. Oftentimes, in the heat of the moment, we have not considered the impact on another, that we say something that we cannot take back. Before you speak careless words to another person in your life, consider their consequences. Consider how you felt when someone dishonored you with an unfair lashing of words. Consider how you felt being torn down, simply by what another said to you. Most importantly, consider how you can be a giver of life with the words you speak.
Photo Credit: ©Unsplash/Brett Jordan
Jennifer Maggio is a national voice for single mothers and hurting women. Her personal story has been featured in hundreds of media venues, including The New York Times, Daystar Television, The 700 Club, and many others. She is CEO/Founder of The Life of a Single Mom Ministries, a national nonprofit that works with churches to develop single mom's programs and currently serves more than 1,500 churches.
The Life of a Single Mom has served 406,000 single mothers over the last decade and counting. Maggio is an author of several books, including The Church and the Single Mom. For more information, visit www.jennifermaggio.com.
---
Father's Day isn't always filled with wrestling matches of giggling children in the middle of the living room floor or foot massages and homemade cards for gentle and loving dads. Father's Day can be a hard day for many. It can be filled with disappointment and pain. It can be hard to sit through a church service honoring dads, when you've lost your own or your children don't have one. Loss can be hard on a holiday, but for a single mom, Father's Day can be especially painful. There are many who grieve the loss of their fathers or grandfathers on Father' Day. Maybe you are a single mom who yearns for an absentee father to be present in his child's life and for empty promises to finally be fulfilled. Or maybe you yearn for an active godly male role model who would invest in your son or daughter's future in the absence of their father.
Father's Day was always hard for me on many levels. First, there was the grief of losing my own father. Later, there was the grief presented, when I was a single mom, and my children made cards for a dad who never showed. Candidly, those days were filled with tears from both my children and me. I was crushed as I saw their faces after hours of looking out a window in hopes their dad would arrive. I wanted to make it better, but sadly I couldn't. The grief often festered and planted a seed that transitioned from pain to anger to bitterness, as I watched happy families on holidays, as they strolled around the park or mall, skipping and holding hands, and singing and birds chirping about their heads…(or maybe it just seemed that way?)
Maybe you find yourself there today. Hurt. Disappointed. Angry. Bitter. Maybe you grieve for your children in the absence of a loving father. Words won't heal the wound today, but I'll simply say that I've been there. I know the pain well. No pain is deeper than the pain of your children. Every mother knows that. Everything in you wants to repair the damage that you didn't even create. And while that is an admirable goal, moms, it is impossible to heal your child's wounds. God does that.
But I have learned some things through the years about how to navigate Father's Day and maybe there will be a tip or two below that resonates with you:
Avoid negative talk about your child's father. It can be hard! Very hard! But your children are part you and part their father. We always have the choice about what we say. I recently heard a speaker (who happened to be the adult child of a single mom) say that although his dad was incarcerated and absent for much of his life, he never remembers his mother saying a negative word about his dad. He is now in his forties and wanted to acknowledge the choice his mother had made to be kind and loving. She focused on him and what she could do for him and left the rest unsaid.

Celebrate the good fathers you know. Fathers and father figures are to be celebrated. They are the backbone of many families. Many serve as a sounding board, wise counsel, and steady rock for children throughout their homes and communities. Think about the special men in your life who can be celebrated, such as pastors, mentors, grandfathers, special family friends, teachers, and others. The day can be spent focusing on the amazing dads that are in your child's life and honoring the role they play in helping your son or daughter grow up to be amazing adults.

Create a fun day for your children. No, I'm not suggesting throwing a party on Father's Day with no dad around. I'm simply saying that with some intention you can create an environment that is fun and keeps them focused on the many blessings they have. Perhaps there's a local park where you could grill hamburgers and invite some of their friends over. Create a game night, karaoke, a dance party, or a baking contest. The point is, be intentional with creating a distraction that offers a reprieve from any pain your children may be experiencing.

Create a safe space for conversation. Kids need to share. It's healthy and important that they do. They need to be able to say they miss dad or are hurt that he isn't around or embarrassed that they don't know him. They need to be able to share about the jealousy or pain they feel, when their friends have special moments with their dads. They need to be able to share memories freely and know that Mom is completely comfortable talking about their dad. This can be a moment to strengthen the overall communication of the family.

Serve others. When I am reminded of Jesus washing the disciple's feet, knowing his impending death was imminent, I am brought to tears. He had so much to be angry about. He had been mistreated and would go on to pay the ultimate sacrifice for my life. In his darkest hour, he served others. This is a lesson that all of us can revisit time and again. Who can your family serve on Father's Day? Bake a cake for an elderly neighbor. Write cards to local firefighters. Draw cards for a father who lost a child this year. Cut a neighbor's yard. Bring treats to a local nursing home. What a great lesson to implant into your children to serve others, even on hard days.

Walk in forgiveness. Perhaps the hardest of all the lessons I've learned is forgiveness, especially as it relates to my children and my desire to seek justice in their pain. God is a redeemer and healer. He restores. I don't need to revisit the past or recount the times I felt wronged or when my children were slighted. A few years ago, I was teaching a class on forgiveness at a local community center, when a gentleman, perhaps in his late fifties, approached me in tears. He began to share that he'd made a mess of his life in his twenties and thirties and spent most of it in and out of jail, leaving his children fatherless. The shame he carried was a weight the burdened him daily. He was desperately sorry and felt the pain he created was too much to forgive. Of course, as a mother, I immediately thought of those children and their pain, but the Lord also gave me compassion for the man before me that day. I saw his brokenness and God reminded me of my own. I may have never abandoned my children, but I had failed in a thousand ways and God's grace covered it. I had to choose that day to forgive and I've chosen it many times since. Unforgiveness is the ultimate bondage laying root to many other snares. I can't live like that and neither should you. Forgiveness doesn't mean it was fair or there wasn't pain caused. It simply means I choose to embrace grace.

Have your children write a letter to their father. Whether the letter is ever delivered or not isn't important. Sometimes, you can't create fun memories or serve others or make the day lighthearted, the pain is to great. On some days, it is better to have your children share their feelings on paper. They may want you to read it. They may not. Maybe they are grieving the death of their father or the disappointment of another Father's Day alone. Maybe they are angry with you, as they blame the divorce on you. There would be many emotions associated with the day. Just as it's important to create a safe environment for open communication with you, it is equally important to give them space to journal or letter-write regarding their dad. This can be greatly therapeutic and healing.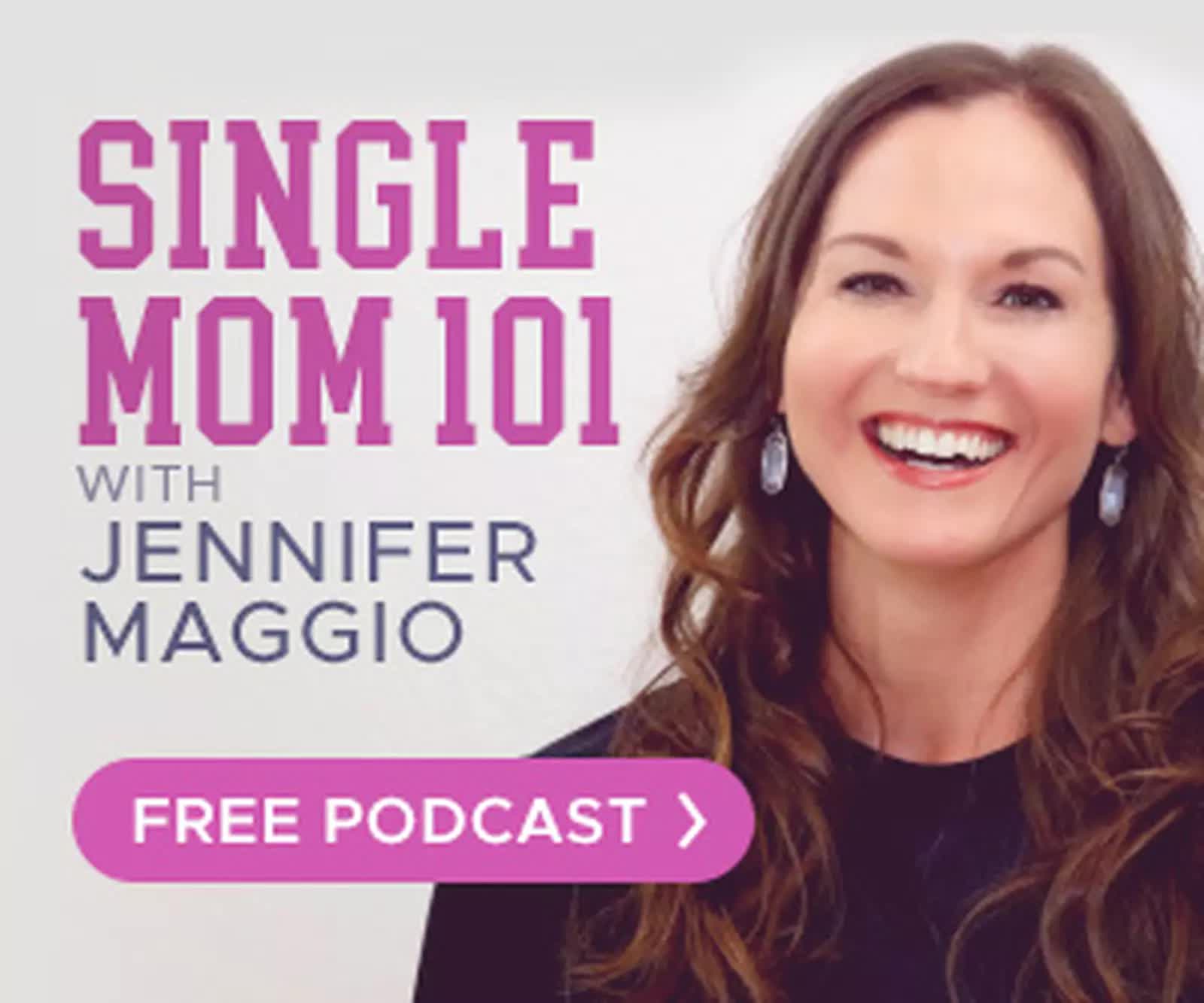 Jennifer Maggio is a national voice for single mothers and hurting women. Her personal story has been featured in hundreds of media venues including The New York Times, Daystar Television, The 700 Club, and many others. She is CEO/Founder of The Life of a Single Mom Ministries, a national nonprofit that works with churches to develop single mom's programs and serves more than 1,500 churches and 71,000 single mothers annually. She is an author of several books, including The Church and the Single Mom. She also hosts the podcast Single Mom 101, which you can find at LifeAudio.com. For more information, visit www.thelifeofasinglemom.com or check out her Facebook and Instagram pages.