Kelly Balarie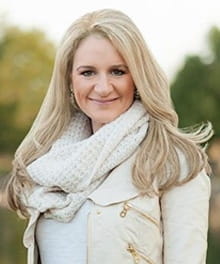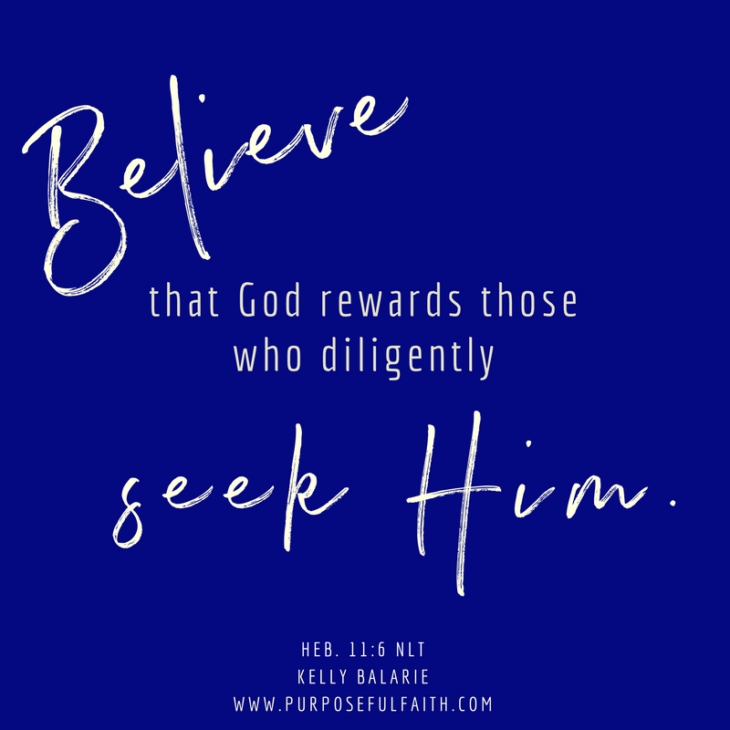 When I need to confront a friend with an issue, I pray before.
When I finances go amuck, I pray.
When I desperately need something to change, I pray.
When I want breakthrough, I pray.
I pray kind of like this: "God, please, I need you."
Like a kid, I lob my prayers upward, hard, hoping they'll catch heavenly-hold. But inside, I wonder and I fear. I fear they'll back at me and expose me as a fool. That they'll return void.
Prayer sometimes feels like wishful thinking. We want, but we aren't sure if we will get. We ask, but we wonder if we'll be left empty-handed. We once dreamed and never saw things come to pass.
We write off verses like this:
"Therefore I tell you, whatever you ask for in prayer, believe that you have received it, and it will be yours." Mk. 11:24 NIV
Why? Because we've gotten jaded, over-spiritual, and cynical. Or, at least I have.
Rather than praying, believing, contemplating and thanking God for the outpouring of his blessing, I groan and moan over the issue. I doubt it will ever change. I remain unprepared to receive his better thing and stay unstable in doubt.
"Prayer doesn't work," I think.
But prayer isn't broken. My faith is.
In Hebrews 11, God highlights what great faith looks like:
"By faith, these people overthrew kingdoms, ruled with justice, and received what God had promised them." Heb. 11:33 NLT
Faith is not just measured as the by-product of doing. It is also measured in the believing that is tied to receiving. If we pray for friends but don't want to answer the phone when they call, guess what? Our prayer will go unanswered. It is not because God didn't give, it is often because we didn't receive.
We "must believe" that God "rewards those who sincerely seek him." (Heb. 11:6 NLT)
We must pray in belief that God rewards those who sincerely seek him. It is that simple.
God will reward my search of him.
God will come through with this prayer.
I can believe and trust Him to show up on this.
I don't know the how but I know the Who and that is enough.
I can't wait to receive the answer God has for me on this very thing.
I can rest in his care with great expectation.
This kind of prayer works and this kind of faith pleases God.
Get Kelly's short daily blog post by email - click here. 

Join the 4 Days to Fearless Email Challenge.
Or, book Kelly to speak at your next women's event or conference. 
---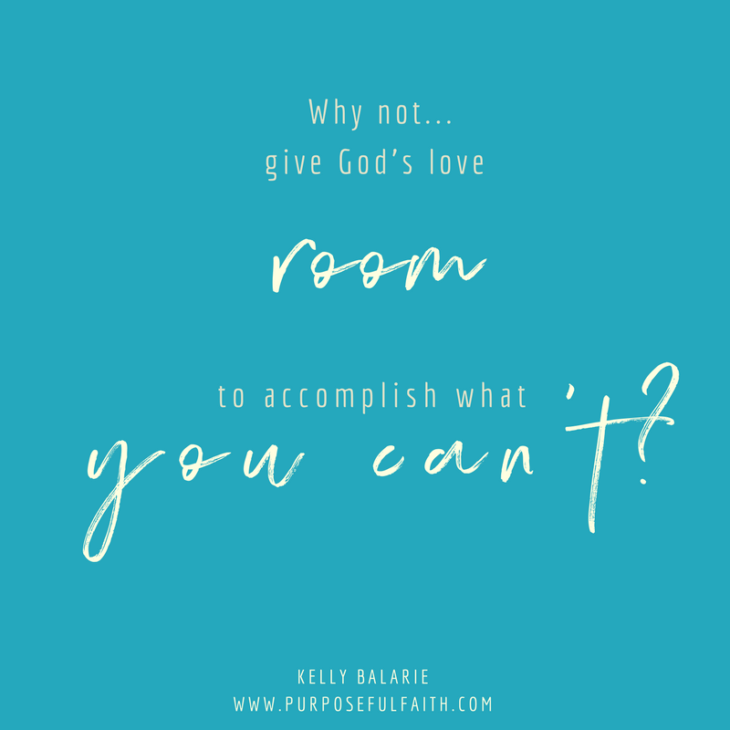 Imagine your heart wanting to protect Jesus.
You've been with him for so long now. You know, love and treasure Him. He is God. Jesus cannot be harmed by common men who aren't God. You must protect Him. You must keep Him from harm. He must remain with you.
You pull Jesus aside to address his comment that He must suffer. You say, "Jesus, far be it with you. This will never happen with you."
You're only trying to help. You're only trying to save Him. You're only trying to preserve Him from harm.
Jesus replies to you, "Get behind me, Satan! You are a stumbling block to me; you do not have in mind the concerns of God, but merely human concerns." (Mt. 16:23)
You were a stumbling block. Why?
You had good intentions, but you injected yourself where you weren't invited to intervene.
The plan was owned by Father & Son , not Father & Son + disciple.
We can do the same thing in the lives of those we love. The plan is between Father & son or Father & daughter. Yet, we weasel our way right in, saying, "Nope this right here is about Father & Son + me + my opinions + my fear!" We take out our chisel and crack into God's good plan. Woe to us who break what God is building in others.
We often break God's good plan in others when we:
1. Tell people what to do.
2. Decide how people should think.
3. Instruct people based on our opinions.
4. Try to run in and fix bad situations.
5. Demand others think well of us.
6. Rescue people from their feelings of sadness, loneliness, etc.
7. Excuse away people's issues, rather then letting them confront them.
I assure you: when a lesson is delivered by us, it's forgettable. But delivered by God, it is unforgettable, undeniable and unbelievably life-changing.
Let's make room for what God is doing. He has things handled.
Get Kelly's short daily blog post by email - click here.

Join the 4 Days to Fearless Email Challenge.
Or, book Kelly to speak at your next women's event or conference.
---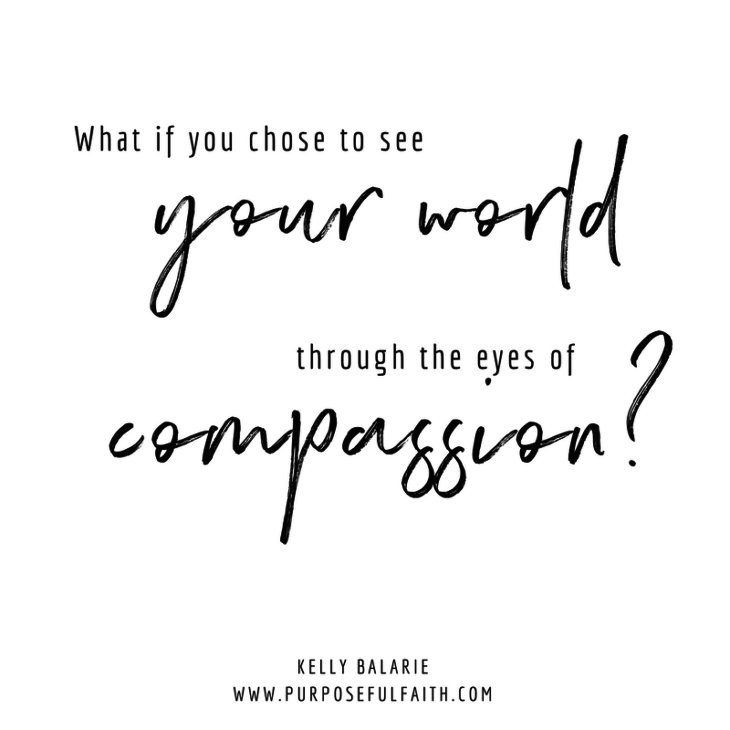 "Oh you're fine. It wasn't even a hard fall. Get up, you're okay. You fell softly," the grey-haired lady said repeatedly to the 4-year-old who fell off her seat.
Oh really?
After watching this all play out, I consider her words. How can one "fall softly?" I've never heard of such a thing. Second, I have no idea how a warehouse metal floor could be soft.
The little girl threw a fit for the next 10 minutes afterward.
Now, I recognize: I'm eavesdropping at this coffee store. I also recognize: I'm judging. Even more, I recognize: I've probably done the same thing to my kids at times.
God help me.
But, there's a point to all this. When we negate people's fall, or feelings, we fail to be there for them. When we brush off another person's reality, we hurt them even more. Thus, this 4-year old girl's 10-minute tantrum post-fall. No one was there for her.
She threw a fit.
Just because we brush off someone else's pain, doesn't mean it disappears. In fact, insensitivity to pain often heightens it. It causes tantrums. Explosions. Depression.
How did Jesus deal with people's pain?
A "man who had died was being carried out" by his mother.
"And when the Lord saw her, he had compassion on her and said to her, "Do not weep." Lu. 7:13
"And he said, "Young man, I say to you, arise." And the dead man sat up and began to speak, and Jesus[d] gave him to his mother." Lu. 7:14
Through compassion, Jesus cleared the way for life. Our approach should be the same.
Get Kelly's short daily blog post by email - click here.

Join the 4 Days to Fearless Email Challenge.
Or, book Kelly to speak at your next women's event or conference.