Brooke Cooney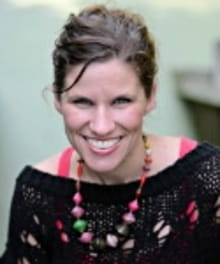 Sometimes we are called to step out in faith into uncharted territory--into places or platforms that are novel and, most likely, nerve-wracking. Often we go with faith in God's calling, or, occasionally, with great evidence of His will. Still other moments beckon with more subtle assurance in the still, small voice of God guiding us.
The shepherds were overwhelmed with immediate, miraculous indications that they had a short journey to make and an ultimate treasure to find. The wise men followed the star without the certainty of visible angels guiding their steps. How did the wise men know to look for and follow the star? Why would they pack up and leave their home in search of a King?
The wise men were Magi, or Magio in the Greek. This is where the English word, magic, is derived from. The Magi were men of great knowledge and study, particularly in the field of astronomy. The Magi originated in Media and later Babylonia, Persia, Arabia, and India. They were considered a priestly caste of advisers to the nobles and rulers of those lands.
According to this article from the Institute for Creation Research (ICR, see here), there is an ancient tradition that Balaam, the prophet from Mesopotamia was an early member of the Magi. Perhaps you are most familiar with Balaam as the prophet reprimanded and spared by a talking donkey. (See Numbers 22:22-30) Well, Balaam also prophesied the coming Messiah would be accompanied in this way:
a star shall come out of Jacob, and a scepter shall rise out of Israel. (Numbers 24:17)
Add to Balaam, the influence of Daniel, Mordecai, and Esther, to name a few, in the provinces of Babylonia and Persia and you have both Jews and Magi who took as their own, the God of the Jews, looking for a coming Messiah as foretold by His star rising in the sky.
Now faith is the substance of things hoped for, the evidence of things not seen. (Hebrews 11:1, KJV)
The Magi set out to find the Christ-child with as much evidence as the shepherds who heard the angels singing. They studied the patterns of the stars spoken into being. Their study and understanding of astronomy pointed them to the newborn-king when, as foretold, His star arose in the heavens. The evidence of things hoped for was at last present and the Magi were prepared to recognize the evidence and obey.
How are we preparing for our homeland of Heaven this season of our lives?
In what way are we prepared to see the evidence of Jesus and His return and react in obedience as disciple-makers?
How are we prepared to defend the evidence of the Creator God in a world full of agnostic and atheistic teachings heralded as the truth of intellectually inclined individuals?
The Magi who celebrated the Messiah were acting on the evidence of their faith. Indeed, they were acting in faith with the understanding of the stars in the sky. Those same stars which God had promised Abraham that his decedents would be more numerous than. The same starry sky that continues to proclaim evidence of a Creator.
By faith we understand that the universe was created by the word of God, so that what is seen was not made out of things that are visible. (Hebrews 11:3, ESV)
The shepherds went in search of the King on the testimony of angels; the wise men on the fulfillment of prophecy. For us there is both. We must press on to live for Heaven our Homeland and point others to the King.
*This post originally appeared as a Christmas series, Homeland, at This Temporary Home.
---
He was a murderer from the beginning, not holding to the truth, for there is no truth in him. When he lies, he speaks his native language, for he is a liar and the father of lies. (John 8:44, NIV)
Satan wants nothing more than to make you ineffective in ministry. He wants you to quit before you start, falter in all your attempts, stray from the truth, and feel isolated in your quest. Don't fall for his lies. Here are five lies Satan wants you to believe and scriptures to combat them. If it worked for Jesus, certainly it is a model we should follow.
Your goal is impossible and will end in disappointment; quit while your ahead. Our generation is programmed to believe that if what we aim to achieve isn't quickly given it must not be worth while. We hate the wait and the work that impactful endeavors require. Let's face it, we are often tempted to quit. However, God urges us to keep going--one faithful step after another--to overcome and be rewarded.
Let us not lose heart in doing good, for in due time we will reap if we do not grow weary. (Galatians 6:9, NASB)
He who overcomes will inherit these things, and I will be his God and he will be My son. (Revelation 21:7, NASB)
You are alone in your struggles. Recall the song, "nobody knows the trouble I've seen, nobody knows my sorrows?" Satan would have you believe that you are all alone and nobody can empathize. Not so!
The temptations in your life are no different from what others experience. And God is faithful. He will not allow the temptation to be more than you can stand. When you are tempted, he will show you a way out so that you can endure. (1 Corinthians 10:13, NLT)

So if you are suffering in a manner that pleases God, keep on doing what is right, and trust your lives to the God who created you, for he will never fail you. (1 Peter 4:19, NLT)
If you make yourself your number one priority, everything else will fall in place. Selfishness never leads to serenity for yourself and certainly not for others. Yes, we should take care of our bodies, soul, and minds as they are a temple unto the Lord. However, our temple is not a shrine and our chief aim is not the satisfaction of ourselves but our sanctification.
Let each of you look not only to his own interests, but also to the interests of others. Have this mind among yourselves, which is yours in Christ Jesus, who, though he was in the form of God, did not count equality with God a thing to be grasped, but emptied himself, by taking the form of a servant, being born in the likeness of men. (Philippians 2:4-7, ESV)

...but for those who are self-seeking and do not obey the truth, but obey unrighteousness, there will be wrath and fury. (Romans 2:8, ESV)
There is an end to your desires; therefore, obtain, achieve, or accumulate X, Y, or Z and you will be filled. We so easily fall for the lie time and time again that if we obtain this one thing we will be happy. If we achieve this one goal, then we will be enough.
Do not love this world nor the things it offers you, for when you love the world, you do not have the love of the Father in you. For the world offers only a craving for physical pleasure, a craving for everything we see, and pride in our achievements and possessions. These are not from the Father, but are from this world. And this world is fading away, along with everything that people crave. But anyone who does what pleases God will live forever. (1 John 2:15-17, NLT)

Death and Destruction are never satisfied, and neither are human eyes. (Proverbs 27:20, NIV)
What you can see, feel, taste, or smell is all there is. The devil would love to have us think that all we see is all there is, after all, according to him, you only live once.
He is clothed with a robe dipped in blood, and His name is called The Word of God. And the armies which are in heaven, clothed in fine linen, white and clean, were following Him on white horses. (Revelation 19:13-14, NIV)

Jesus said to him, "Have you believed because you have seen me? Blessed are those who have not seen and yet have believed."
(John 20:29, ESV)

Then Elisha prayed and said, "O LORD, please open his eyes that he may see." So the LORD opened the eyes of the young man, and he saw, and behold, the mountain was full of horses and chariots of fire all around Elisha. (2 Kings 6:17, ESV)
What would you add to these five? What scriptures do you use to combat the lies with the Sword of the Spiri
Photo credit: Photo Credit: ©iStock/Getty Images Plus/Love portrait and love the world
---
I grew up in a small Baptist church where hymn books were opened every Sunday morning and evening. When we were first dating, my husband often joked with me saying I knew every hymn by heart. Well, I may know the first and fourth stanzas, but the second and third ones are a little more of a reach.
Last year we went home to Alabama and attended my sister's church. During the singing of one particular hymn, the second verse caught me by most pleasant surprise. The second verse to How Great Thou Art is probably one of the most skipped verses in all my hymn-singing upbringing.
When through the woods and forest glades I wander

And hear the birds sing sweetly in the trees,

When I look down from lofty mountain grandeur,

And hear the brook and feel the gentle breeze

Then sings my soul, my Savior God, to thee:

How great thou art! How great thou art!

Then sings my soul, my Savior God, to thee:

How great thou art! How great thou art!

~How Great Thou Art, by Carl C. Boberg adapted by Stuart K. Hine
My soul feels most at peace when I am in awe of God's creation.
I have sat at the base of a waterfall and heard the mighty rushing waters never ceasing. I've hiked in some of the most beautiful rock formations in America. I have paddled a kayak in the waters of the gulf and sat in observation of countless sunsets. In each of these settings the thoughts that are provoked are ones of worship of the Lord.
The last pictured mountain is part of the Carpathian Mountain Range in Ukraine; the same mountains that the writer Carl C. Boberg crossed while penning this famous hymn. Ron and I traveled there in 2006.
Today, as I think on this song and contemplate its meaning, I am reminded that not every day is a beautiful hike through the woods, a moment at the base of a waterfall, or a well worn, familiar path. Additionally, not ever journey is one we take with our feet; often our most perilous and life changing journeys are of the heart.
In all surroundings, and all life's seasons of wonder, wandering, and waiting, we have choices to make. On what will we focus? Will we choose contentment? Will we choose to approach the Father with gratitude, or grumbling? Will we look at things as they are and see the good, or will we look at situations as we want them to be and see only what is missing?
When considering my hiking memories, by far the fondest memories for me are those in which my inner worship matched the outer grandeur. I revel in the ones in which my thoughts were pure, prayer was on my spirit's lips, my worship was vibrant, I was enjoying my companions or my solitude, and my thoughts were set on things above.
Certainly, my more favorable memories were when I was acting in the will of God. Faithfully trusting in His timing and abiding in His will. This is true on scaling the mountaintops, in the day in and day out of life's demands, and days spent in anticipation of dreams yet unrealized.
The difference in our singing lies with the heart and mind with which we approach the song. And so too how we live our lives: the difference lies with the heart and mind with which we approach all situations.
For myself, in the words of Robert Frost, I have "miles to go before I sleep." A right attitude concerning patience in the face of uncertainty and long journeys of the heart presents a constant battle for me.
Today, if the battle for you seems like an insurmountable mountain vista, remember, every moutain has a peak and "that which is above knows that which is below, but that which is below does not know that which is above." Keep climbing and worship with every step. And upon the descent remember this:
You cannot stay on the summit forever; you have to come down again. So why bother in the first place? Just this: What is above knows what is below, but what is below does not know what is above. One climbs, one sees. One descends, one sees no longer, but one has seen. There is an art of conducting oneself in the lower regions by the memory of what one saw higher up. When one can no longer see, one can at least still know.~ Rene Daumal