Emily Massey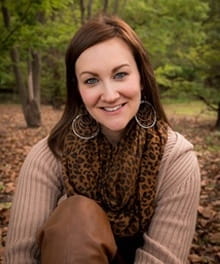 ___________________________________________________________________________________________ This week marks four years since my husband Paul sat down with the pastor of our Word of Faith/Prosperity gospel church to vulnerably and lovingly share his heart on some deep convictions and concerns of error of what was being preached there and what he had believed his whole life.
God used His written Word and other Biblically sound teachers- Thank You, Jesus, for Justin Peters, John MacArthur, Paul Washer, and John Piper to name a few- to open our eyes to see the false teaching we had believed for many years- for me, since 2008, and for him, the first 25 years of his entire life. We could not in good conscious continue to serve in leadership nor attend that ministry any longer, and we sadly had to part ways. Special and dear relationships were greatly impacted because of this decision; We had experienced something similar to losing friendships several years prior when we decided to leave the church Paul grew up at and where we met and got married- it began to become very worldly and performance driven the bigger it grew. This megachurch now has several locations in our city and in another state; it is also associated with some of the biggest names in prosperity gospel theology.
I share this out of a heart of love because there are still so many whom we care about involved in this movement at different ministries and churches around St. Louis and in other cities, including pastors and leaders. We love them with a deep love, but we absolutely hate the deceptive teachings that twist scripture and confuse so many people all over the globe.
As I have shared recently, our journey to understanding what God's Word really says and renewing our minds to replace lies we were believing with His truth has been difficult and painful and lonely. But it also has been one of best things that has happened to us. Our understanding of the gospel and God's sovereignty has brought us such joy and comfort, especially during storms and painful loss we have walked through over the last year or so. To be sure, our children will only know of that teaching we believed for what it is…false. We pray God would use us to disciple them and anyone else who He places in our path.
We have not shared too many major details of our testimony, especially publicly. It is difficult to keep silent when you see false teaching and deception running rampant. I am very cautious as to what and when I speak out against this false teaching and movement on social media. To be completely honest, I want God to use me to see many, many people's eyes open, but I know that when you begin "tipping over sacred cows," people are going to get offended. Our heart is never to push those whom we love in this movement further away from us or build up walls; we want to be a bridge to reach as many as we can. I pray that is evident in anything that is said or done regarding all of this.
We have such an incredible burden to speak out about all of this, and we now ask God to use us to warn others of this dangerous movement and point them to the truth.
With all of this said, in God's absolutely amazing providential timing, He is opening up some doors of opportunity for my husband and I to share our testimony of coming out of the deception of Word of Faith/Prosperity/NAR theology on some larger platforms that have the potential to reach hundreds of thousands of people.
I humbly ask, would you please join me in praying that we would discern the right time to release our story and that if/when we share it, God would give us boldness and wisdom on what exactly to say so that others would be helped and that God ultimately would be glorified? We greatly appreciate your prayers and support!
Thank you, friends!
Soli Deo Gloria
---
I have some great news for you...Heartland has a new season premiering in a couple days...July 25th to be exact! If you haven't heard of Heartland, you are missing out! This show has an incredible dedicated following and is #1 most-streamed show on UPtv and UP Faith & Family SVOD, which are the ONLY PLACES you can find the entire series.
Heartland is a great family drama series set in the rolling foothills of the Rockies that follows life on the Heartland ranch as Amy Fleming (Amber Marshall), her older sister Lou (Michelle Morgan) and Grandfather Jack (Shaun Johnston) deal with the challenges of running the ranch that has been in their family for generations. Heartland is not like any other ranch — it is a horse ranch with a special mission of treating troubled or neglected horses and finding them new homes, and Amy has inherited her late mother's uncanny ability to work with, understand and help heal those horses.
Don't miss season 12 premier THIS WEDNESDAY, JULY25TH...only on UPtv and UP Faith & Family SVOD!
---
https://www.uptv.com/shows/heartland/
UPtv is television's trusted destination for uplifting shows you can watch together. With box-office hit films and network series like Gilmore Girls, Fresh Off the Boat, Home Improvement and America's Funniest Home Videos, alongside originals like Bringing Up Bates, Expecting and Our Wedding Story, UPtv's programming celebrates life's biggest moments. In addition, UPtv's award-winning pro-social initiative, "Uplift Someone," has inspired over 191 million people to uplift others through its social videos. Based in Atlanta, UPtv is a division of UP Entertainment, LLC, and partners with the Aspire network on sales, marketing and other operational services. And UPtv Entertainment's UP Faith & Family subscription streaming service has quickly become the fan favorite for its all-ages lineup of family and faith-affirming movies and series.
Check out this teaser trailer for the upcoming season:
https://www.youtube.com/watch? v=I26qpwLB1t0
---
A couple weeks ago, I reviewed over 130 blog posts that I wrote for this website and deleted any that lined up with false doctrine that I used to adhere to for many years.
As a Christian writer, I never want to cause anyone to stumble on their journey of gaining understanding of the truth of God's Word. In America (and perhaps even around the world, thanks to television and social media), the gospel of Jesus Christ has become extremely muddied by false teaching full of false gospels, New Age/occult/pagan practices, lying signs and wonders, and distractions from worldly desires that are all leading many to false Christs.
My husband and I were among those believers who were believing lies from the result of the twisting of scripture and emotional, mental, and spiritual manipulation from leaders in ministry whom we trusted.
Although God began removing "the scales" from our eyes about four years ago, the road has been humbling, painful, frustrating, and difficult, among many other things. The wounds of deception can run deep and can time to heal; the longer you are deceived, the longer this process is probably going to take, we are finding.
God, in His sovereignty (a term we knew very little about, if we were honest), has been so incredibly faithful to us. The Holy Spirit has illuminated truth to us and has helped us cast down lies we were believing. Renewing our minds with God's Word has been quite the healing experience (although painful to be sure), and I am so thankful for ministries who not only preach truth and exegete scripture so beautifully, they expose the lies of false teachers that seem to be all around us today.
This shouldn't catch us by surprise because both Jesus and the Apostle Paul gave us proper warning that this would happen:
Jesus came out from the temple and was going away [a]when His disciples came up to point out the temple buildings to Him. 2 And He said to them, "Do you not see all these things? Truly I say to you, not one stone here will be left upon another, which will not be torn down."

As He was sitting on the Mount of Olives, the disciples came to Him privately, saying, "Tell us, when will these things happen, and what will be the sign of Your coming, and of the [b]end of the age?"

4 And Jesus answered and said to them, "See to it that no one misleads you. 5 For many will come in My name, saying, 'I am the [c]Christ,' and will mislead many.

Matthew 24: 1-5, NASB
For the time will come when they will not endure sound doctrine; but wanting to have their ears tickled, they will accumulate for themselves teachers in accordance to their own desires, 4 and will turn away their ears from the truth and will turn aside to myths.

2 Timothy 4:3, NASB
Although my husband and I's journey into discovering truth began several years ago, this past winter, we were reminded the depth of our deception after watching the documentary American Gospel: Christ Alone. I cannot recommend this film enough. Seriously, go watch it. The first hour is free on Youtube. What are you waiting for?? Go. Watch. It. Now.
Since watching this film, we have experienced a conviction so deep that it lead my husband to quit his job at an infamous world-wide ministry because he did not want to be associated with helping propagate false doctrine, known as the prosperity gospel. Resigning from his position there was cutting the last tie to his past involvement in the Word of Faith/Prosperity Gospel movement.
Before his last two weeks were over, he witnessed to as many coworkers as he could, hoping their eyes would be opened to the heresy of this false gospel. His boss, an executive at the ministry, requested a meeting with him to share his reasoning of why he was leaving. He came equipped with examples of the false teaching comparing it to God's Word. To say I am proud of him is an understatement. We continue to pray for eyes to be opened for those in leadership and the employees at this ministry.
Over the last few months, I have also connected with others (online mostly) who have had similar experiences as Paul and I of walking out of deception. Feeling alone in this journey is one of the hardest parts to walk through. Our friends at our church have been extremely supportive, but they were never involved in this false teaching, so it is hard for them to truly relate experientially.
Some of these people I have met are quickly becoming good friends of mine, and I am so thankful for God's kindness by allowing friendships to unfold that are centered around this similar experience and a love for truth.
There is a great need for boldness to speak the truth in love today, and I pray the Lord would use our experience to help lead others out of deception. Perhaps, there will be more to come regarding this, if the Lord wills.
As far as this platform is concerned, I pray God would receive all the glory from the words written and that I would always point you to truth.
To all my readers, thank you for your graciousness and forgiveness if I have ever lead you astray. I count it a privilege to be a writer and I don't take any influence the Lord gives me lightly. Blessings.