Heather Nelson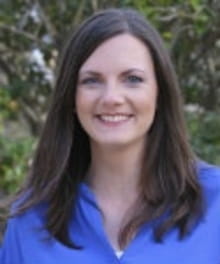 I am a big fan of Brene Brown. She is known as a shame-researcher whose TED talk on vulnerability went viral and pushed her into fame. What she says connects with us as humans who are all hiding yet want to be known. We've been doing that since the beginning of it all. See the first act of this tragedy starring Adam and Eve in Genesis 3.
I listened to an interview with her this past weekend, and one sentence has haunted me. In that really good way, of sticking in your mind and being a place you want to return to over and over and over. An idea that you want to incorporate into you, and who you are, and how you live. She said,
Leadership without vulnerability breeds disengagement.
All of us can think of leaders who engaged us through their own vulnerability, and those who alienated many through their lack thereof. What kind of leader are you? And don't say, "well, I'm not a leader." Because you are. Are you a parent? An older sibling? A cousin? A friend? Someone looks up to you, whether you realize it or not. How are you leading? With courage and vulnerability? Or through hiding, trying to cover up and appear as strong?
Here is one working definition of courage, according to Brene Brown:
This is the impetus behind my blogging, my speaking, and my writing. Oh, that it would also be the way that I parent, befriend, mentor, shepherd, and counsel! Let's do this together. For we the Redeemed have the greatest reason for courage, in the love of God the Father who's made us forever beautiful in Jesus Christ. Our brokenness is exchanged for his beauty. We are free to be courageous, and to lead through our vulnerability.
If you're also a fan, what's one of your favorite Brene quotes? I'd love to hear it.
---
Last year, I was a bit ambitious about my summer reading list. Therefore, I've paired it down a bit this year. These seven should be do-able. Here is what I'm looking forward to about each one:
1 - Women of the Word by Jen Wilkin: This is a primer on how to read and study the Bible. From what I've read so far, it's like my seminary courses in one much-easier-to-read place. I've met Jen through The Gospel Coalition and heard her speak a few times. I love her passion for people and for women to be biblically literate. Amen to that!
2 - Ender's Shadow by Orson Scott Card: My husband is a sci-fi guy, and he told me that since I liked Ender's Game so much, I would also enjoy Ender's Shadow. It's been a page-turner so far, one that keeps me up way later than my bedtime.
3 - The Life-Changing Magic of Tidying Up by Marie Kondo: This Japanese organizer's primer is making its rounds among my friends and the top-seller lists. I was thrilled to receive this book as a gift from my BFF and hope that it will help me to simplify my home as its radical premise claims.
4 - Simply Tuesday by Emily Freeman - I'm reading an advance copy and you will be hearing more about this as the publication date draws near (early August). Freeman is a favorite author and blogger, and I can't wait to enjoy this new book of hers. It made my day when it arrived in the mail yesterday.
5 - Bittersweet by Shauna Niequist - Her writing style is vividly poetic and her stories ring true and honest. After enjoying her first book, Cold Tangerines, I had to put this one on my list, too.
6 - Own Your Life by Sally Clarkson - She's the co-author of a favorite motherhood book, Desperate (with Sarah Mae). And full disclosure: as a Tyndale House Blogger, I chose this one to review. Several months ago - so it's time! She's a veteran mom with biblical wisdom and a mentor's heart, and the title alone begins to help me show up in my life as it is.
7 - The Writing Life by Annie Dillard - As a writer, I need to read Annie Dillard. And what better place to start than this collection of her writings about writing?
---
Today may be painful because you're grieving the father you never knew. The father you wish you had known, but whose absence leaves a hole in your heart and your life. A hole that you've tried to fill a thousand other ways but it always comes up short.
Your pain may be the absence of a father you knew and loved dearly and who is now gone. Whose death you grieve today most keenly. I've written about grief here, and I pray the God of all comfort will meet you in each avenue of sorrow you will walk through today as you know Him as Father and the ever-present one.
Or maybe the pain comes from a father who violated the protection and trust meant to be inherent in your relationship. Abuse of any sort - emotional, physical, or sexual - breaks boundaries established by God and leaves indelible pain, confusion, and deep wounds. Your journey feels long and hard and impossible and dark. You may not even be able to speak of what happened, and so you have to fake a "Happy Father's Day" to the man who violated you and did what should not be done. And this only adds insult to injury. I hurt for you and with you, and if you need a safe place to talk about this, find a trusted friend or counselor or pastor and begin to share this pain. Speaking about such things feels as if it will multiply shame, but that's the kingdom of darkness trying to keep you from coming into the light. When light shines in the darkness, the darkness cannot overcome it (John 1:5).
Then there are those of you who long to be fathers, and whether the delay is due to waiting for marriage or waiting through infertility, this day is a painful reminder of what you (or your spouse) are not yet.
Some of you have a combination of what I've mentioned already, and so the hurt is multi-faceted and often complicated grief. Such as grieving the death of an abusive father. Or a feeling of fear and dread as you watch your husband becoming abusive in ways your own father was to you. Or celebrating a wonderful father while wondering whether you or your husband will ever become one.
And then there's the frustration of waiting for your husband to step up and be the kind of father you had or that you pray he would be for your children. Perhaps you found yourself reading the greeting cards and wishing they were actually true. You feel disappointed and you wonder if and when he'll ever change.
As you grieve today, I want you to know that you're not grieving in silence and you're not grieving alone. Not only do I (and many, many others) acknowledge your pain, but we want to walk with you through it. And even if today passes without any other acknowledgement of the burden you carry, there is One who sees. Who meets you even now, carries your grief for you; atones for the sin committed against you; is the perfect and present Father you long for or miss or never had. He is the one who met a slave-woman and her son when they'd been cruelly abandoned by her mistress and were languishing in the desert, expecting to die. Hagar's name for this God in Genesis 16:13?
You are the God who sees me.
On this day when you will see all of the Facebook and Instagram posts celebrating fathers and painting pictures of beautiful Pinterest-worthy brunches and picnics and barbecues; on this day when you will feel as if you are not seen or known; take comfort that there is a God who sees you. Who sees your pain and your grief and your brokenness. He sees you, and his seeing brings healing, comfort, and light into darkness. I can't promise the pain will be less, but I know a God who promises his presence with his people in times of distress. And he is the one from whom all the best earthly fathers derive their name. He is the one Paul speaks of in 2 Corinthians 1:3-4 -
Blessed be the God and Father of our Lord Jesus Christ, the Father of mercies
and the God of all comfort, who comforts us in all our affliction ...
And here's one last thought. All of the images of perfect families with perfect fathers you'll see today through posted pictures, at church or the brunch restaurant or your next-door neighbors - well, they're not as perfect as they seem either. And in fact they could be well-constructed masks to cover pain that might be more similar to yours than you know. Take courage to tell your story, whether beginning today or tomorrow; whether with one friend or in a more public sphere; whether in person or email or a blog. Your story will remind others that they, too, do not grieve alone. And you may even be able to put words to what someone else could never express until they read or hear what's on your heart.