Noelle Kirchner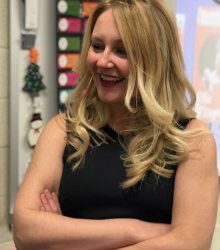 I am expecting our third son in May, and to make this annoucement special, I have teamed up with popular Christian children's author Glenys Nellist. You have the opportunity to read her precious words below and register to win four of her most popular Christian board books for children this week. The details of the giveaway are below after this from Glenys:
It wasn't until I read a wonderful book called Blessed to Be a Blessing that I fully realized the simplicity and power of speaking blessings into our children every night. When I was a young mom, I would pray with my children each evening, but this idea, based upon the blessing given to Abraham, is more than simply praying over your child or with your child. When we bless our little ones using this method, which literally takes less than one minute, we create a truly sacred moment when our words, like seeds, take root in our children's minds and hearts. If you begin when your children are newborns, they will grow up believing that they are blessed to be a blessing.
Here's how to explain the process to an older child:
When your child lies down at bedtime, tell them that you are going to give them a blessing.
Explain that you will draw a cross (or a heart) on their forehead or on the back of their hand as you say a special blessing for them. Let them choose where they want it drawn.
If desired, you may opt to use water or an essential oil as you draw the symbol.
Establish eye contact with your child.
Draw the symbol slowly as you look into their eyes and repeat one of the five blessings listed below. Always begin with your child's name. The five word blessing that I use with my grandson is very simple: Sam, you are a blessing.
Can you imagine the power of my grandson hearing those words repeated every. single. night? My little Sam will grow up knowing that he is a blessing. What could be more precious than that? Except, perhaps, when your child automatically turns to you and asks if you want a blessing too? This is what happened when I first tried it with three-year-old Sam, who simply lifted up the bangs of my hair, drew his own little shape on my forehead, and looked into my eyes as he said, "Grandma, YOU are a blessing." I pray that you will discover the power of this simple act for you and your own children.
Here are five powerful blessings to speak over your child. Choose the one that means the most to you and substitute your child's name:
Sam, you are a blessing.
Sam, may the Lord bless you and keep you. (Numbers 6:24)
Sam, may the God of hope fill you with all joy and peace. (Romans 15:13)
Sam, may the grace of the Lord Jesus Christ and the love of God be with you. (2 Cor. 13:14)
Sam, the Lord will watch over your life no matter where you go, now and forever. (Psalm 121:8)
Registration details can be found here. Want to hear more from Glenys? Check out another of her guest posts on my site or visit hers!
And don't forget that my new life purpose series begins next week on my blog — begin your new year intentionally! Subscribe here to receive my free ebook and don't miss a post.
---
I've often heard it asked, "How can I get more faith?" Maybe you're going through a difficult time, and you want to believe but you're faltering. Faith isn't something you have to muster. Instead, it's something that needs to be fed. If you're facing discouragement or risk, you need to surround yourself with biblical affirmations of hope. Let statements like the below be your daily diet, and see what happens to your faith!
11 Biblical Affirmations to Build Your Faith:
1. I will not surrender to my fears. Isaiah 41:10
2. I will take one day at a time in obedience; I will live in the present moment and not worry about the future. Matt. 6:25-34
3. I claim the biblical freedom to trust that God is powerful enough to work all things for my good. I will not be preoccupied with worse case scenario thinking. Romans 8:28
4. God is my Provider. I draw confidence and strength from how he has provided for me in the past, and I continue to look to him for the future. Philippians 4:19
5. I will do what is within my control to the best of my ability and leave the rest to God. God's hands are capable and his promises are for ME. Hebrews 10:23
6. I am NOT alone. God sees my struggle and will come alongside me. I will look for signs of his presence and grace today. Deut. 31:6
7. I am LOVED by God. Romans 8:38-39
8. I will always remember who I am and WHOSE I am. If God is for me, what can stand against me? Romans 8:31
9. I do not expect my path to always be easy. I am equipped and well able, and I will grow through every experience. James 1:2-4
10. I am called to be brave. 1 Corinthians 16:13
11. I can do all things through Christ, who gives me strength. Philippians 4:13
Want more biblical inspiration? Check out my recent devotion on the power of making scripture time a habit in your life here. Looking for scriptural encouragement particuarly geared to parenting? Read this favorite from my website.
---
This Monday marked the worst shooting in US history. Our hearts break as a country, church, and people of faith. As we learned about the event in disbelief, it's hard to find our bearings. Sometimes it feels like tragedy just keeps unfolding on the wide-screen of our TV's and in our very lives.
I remember hearing an encouragement to "look for the helpers" in the wake of the Boston Marathon tragedy. Mr. Rogers, the popular children's television icon, coined that phrase as a sign of active hope. He said, "When I was a boy and I would see scary things in the news, my mother would say to me, 'Look for the helpers. You will always find people who are helping.' To this day, especially in times of 'disaster,' I remember my mother's words and I am always comforted by realizing that there are still so many helpers — so many caring people in this world."
As the country lit candles, sang songs, pledged dollars, and honored rescue workers this week, we have seen those helpers. Living in New York City during 9/11, I can testify that that show of solidarity indeed means something. But I believe as a people of faith, our job isn't just to look for the helpers; our job is to be the helpers.
It is through the eyes of people who have suffered that we can see the suffering of others anew. We can work to bless others who are in pain. We can bind together what once was broken, and in our effort to mend fences, the holes in our hearts can heal too. The miraculous promises of our Savior are active in the world partially to the extent that we open ourselves up to be those "helpers" — in the broader communal sense and at home. Here are some ways we can do that:
· Pray. This isn't a trite, quick-fix solution; the Bible promises that it unlocks the power of God to move redemptively.
· Give. We can send money, supplies, or handwritten letters to those who are hurting. Recently, my youngest son made teddy bears for children affected by Hurricane Irma at his school. He was so proud to help make a difference for another child.
· Model. I love the quote: "Be the change you want to see in the world." Whether we're modeling with our life or patiently teaching character-building to our children, we should never underestimate our power to plant positive seeds. These seeds can grow and become much more impactful than any tragedy, as they are not limited to a single event, but rather reflected over an entire lifetime.
This week and always, remember your God-given power to make a difference. Share your tears, open your palms, and shine your light.

It's good to be blogging again after a late summer/early fall break, though I wish it were not under these circumstances. My prayers continue for Las Vegas. If you'd like more encouragement, you can read my full Boston Marathon post here. Also, be sure you've signed up for my free devotional ebook and email updates here!