Lisa Appelo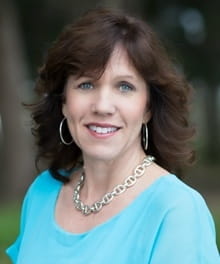 Fresh hope. New beginnings. Big dreams.
A brand spankin' new year stretches before us and we are teetering on the edge with great anticipation.
This new year may open wide with its great unknowns to us, but not to God. He knows the way we take and he's already there.
But now knowing what lies ahead isn't so bad.
I'm convinced if we'll give God the pen to write the pages of our life it will be a story far beyond anything we could imagine. An unbucket list of details and doors and detours that would make our best plans pale in comparison.
So today as we dream about the year ahead, let's write our goals and plans in pencil. God has the pen and we can trust that his plans are always best.
The Bible has a lot to say about new beginnings and new plans. Here are 21 Bible verses for the New Year.
21 Bible Verses for the New Year
Therefore, if anyone is in Christ, the new creation has come: The old has gone, the new is here! 2 Corinthians 5:17
See, I am doing a new thing! Now it springs up; do you not perceive it? I am making a way in the wilderness and streams in the wasteland. Isaiah 43:19
Create in me a clean heart, O God; and renew a right spirit within me. Psalm 51:10
Because of the LORD's loving devotion we are not consumed, for His compassions never fail. They are new every morning; great is Your faithfulness! Lamentations 3:22-23
He who was seated on the throne said, "I am making everything new!" Then he said, "Write this down, for these words are trustworthy and true. Revelation 21:5
What I have said, that I will bring about; what I have planned, that I will do. Isaiah 46:11
We can make our plans, but the LORD determines our steps. Proverbs 16:9
The steps of a man are established by the LORD, And He delights in his way. Psalm 37:23
Who is the man who fears the LORD? Him will he instruct in the way that he should choose. Psalm 25:1
Commit your way to the LORD; trust in Him, and He will do it. Psalm 37:5
Trust in the LORD with all your heart, and lean not on your own understanding; in all your ways acknowledge Him, and He will make your paths straight. Proverbs 3;5-6
Teach us to number our days, that we may gain a heart of wisdom. Psalm 90:12
You crown the year with a bountiful harvest; even the hard pathways overflow with abundance. Psalm 65:11
I will restore to you the years that the swarming locust has eaten, the hopper, the destroyer, and the cutter, my great army, which I sent among you. Joel 2:25
But blessed are those who trust in the LORD and have made the LORD their hope and confidence. They are like trees planted along a riverbank, with roots that reach deep into the water. Such trees are not bothered by the heat or worried by long months of drought. Their leaves stay green, and they never stop producing fruit. Jeremiah 17:7-8
The LORD Himself goes before you; He will be with you. He will never leave you or forsake you. Do not be afraid or discouraged. Deuteronomy 31:8
Have I not commanded you? Be strong and courageous. Do not be frightened, and do not be dismayed, for the LORD your God is with you wherever you go. Joshua 1:9
She is clothed with strength and dignity; she can laugh at the days to come. Proverbs 31:25
Rather, as it is written: "No eye has seen, no ear has heard, no heart has imagined, what God has prepared for those who love Him. 1 Corinthians 2:9
But seek first the kingdom of God and His righteousness, and all these things will be added unto you. Therefore do not worry about tomorrow, for tomorrow will worry about itself. Today has enough trouble of its own. Matthew 6:33-34
For we walk by faith, not by sight. 2 Corinthians 5:7
*This post appeared first at LisaAppelo.com.
Start your year studying the life of Christ chronologically! Subscribe here and I'll send you my FREE 100 Days with Christ Bible study and journal.
Photo Credit: ©Thinkstock-Kanizphoto
---
Years ago, a girl gave her heart to a boy.
He'd first been a best friend. There'd been laughter and stories swapped on long youth trips, open school bus windows blowing in hot air and legs sticking against vinyl seats.
There'd been summer Sunday fellowships after church with games and swimming and school year lunches when the whole gang squeezed into the birthday booth at Burger King.
When the oldest in their circle got a license and family car, there were weekly day trips to find waves and she'd gone for the sun.
Somewhere in the laughter and bus rides and waves, she'd gotten to really know him and she fell hard.
Months were filled with double dates, flowers at the front door, letters and pictures and ticket stubs that slowly filled a shoebox in her closet.
One day, he wasn't returning her smiles. He walked her to class but left without conversation. Nothing's wrong, he said. But there was distance. And when she pressed, he said he'd been watching her give the smiles that used to be his to another. He'd noted the "harmless" time she spent with another.
It had been an imperceptible shift to her.
He wanted the first love.
Love only for him.
Nevertheless I have this against you, that you have left your first love. (Revelation 2:4)
It's almost undetectable, each day's small move toward or away.
It comes from giving my attention to another.
From giving priority to another.
From "harmless" time with another.
It comes from falling in love with the gifts when it was the Giver who wooed us.
It comes from serving where He's called but losing wonder of the Master.
God's name is Jealous. (Exodus 34:14)
He will have nothing less than our single-minded heart.
After Dan died, emptied of so much that had been life and crushed for what life was now, I fell in love all over again.
The emptying and crushing times help us see that we need God so desperately. We can feel Him intensely in those times. We talk to him constantly and hear Him clearly.
We beg His wisdom for all the scary new and cling to His hope for the unknown ahead.
He is the deepest love at our weakest and darkest.
Oh, how I begged God to never take me from that place of deep love when my heart didn't hurt so much and life looked brighter.
First love can flourish in the sunny days as much as the hard days.
How to keep first love flourishing?
1. First love thrives with reckless trust.
Am I trusting God to step out to places where I need Him desperately? To places where He is my hope?
2. First love flourishes when God's voice is first.
Do I crave time in the Word with God? Do I fit the Word into the leftovers of life or fit life around the Word? Is God speaking to me more loudly anything else?
3. First love deepens when God is all.
Do I want what God wants? Is God enough or do I expect more? Is God my peace and satisfaction or am I looking for that somewhere else?
Today we will either move toward God or away but none of us will stay where we are.
"For I am jealous for you with the jealousy of God himself. I promised you as a pure bride to one husband—Christ." (2 Corinthians 11:2 NLT)
Today Lord, bring us back to our first Love. Our heart is Yours alone.
You are our only all.
This post appeared first at LisaAppelo.com. Lisa is a young widow and single mom to 7. She writes about faith in the hard, grief and hope. If you'd like encouragement in your inbox, subscribe here and you'll receive Lisa's free 100 Days with Christ Bible study and journal.
---
Save
I had something I was writing to you yesterday. It was nearly written and I just needed to edit and put some finishing touches on it before I hit publish.
But laying on my pillow last night, I realized I had something altogether different I really want to say. So here I am, laptop back open, typing away at the keys with words that won't let me sleep until I write them down.
It's a simple message. Nothing really dressed up with a bunch of flourishes because it's a place I'm still working through.
Some days I think I've nailed it. But other days — many days — I find myself struggling to win this.
I want to live fully where I am. And I want to love where I am.
But it's so hard. Because I loved the life I had.
I wasn't ready to let it go. It wasn't perfect by any stretch but it was the life I knew and the life we'd shaped and all the life I ever wanted.
There were lots of deaths the day Dan died. It wasn't just loss of my husband but loss of the meter to our days, the assumptions of our future, our hopes and plans and family as we knew it.
The good news is that God is healing. He has so tenderly rescued me from the pit of despair and pain that were those first years of grief and set my feet on the rock of His hope.
But there are days. There are days I miss what was.
Maybe your life has taken a hard left turn you never saw coming and you find yourself struggling to live where God has you.
One of the hardest parts of grief is letting go of the life that was and taking hold of the life that is.
Save
Save
Save
It's a process. It's not a one and done thing. We have to deliberately release the life that was and begin to root ourselves in the life that is.
This life we didn't see coming can feel foreign, like we're trying on someone else's clothes and they're too big and floppy. I'm the girl looking for my old jeans – the ones that felt at home and fit so comfortably with their well-worn memories.
This hard-left life doesn't just feel foreign; it feels blank. It's hard to re-imagine a future when the present is still being reshaped.
And yet, this is where I find myself. This is where God has put me.
And while I never saw it coming, God did.
God doesn't have surprise endings or second-best options.
There is never a Plan B with God; only a Chapter 2.
I don't want to just accept God's will for my life; I want to agree with it.
To #livewhereyouare and love where you are is to agree that God got it right.
To #livewhereyouare and love where you are means THIS is exactly where we're supposed to be and it has as much abundance and joy and satisfaction and laughter as the days before.
To #livewhereyouare and love where you are ensures we don't miss the good here because we're missing all that was there.
Save
Save
For the last few months, I've been using the hashtag #livewhereyouare on Instagram to help me mine the treasure that is life now.
What if we had a whole community of believers who agreed that God is getting it right? What if we fully faced this life as it is and mined the treasures that are here?
I'd love you to join me in community to document the moments that help you #livewhereyouare and love where you are. We'll be using #livewhereyouare♥ to make it unique.
Show us your #livewhereyouare♥ moments. I can't wait to see them, celebrate them and repost them.
I waited patiently for the Lord;
he turned to me and heard my cry.
He lifted me out of the slimy pit,
out of the mud and mire;
he set my feet on a rock
and gave me a firm place to stand.
He put a new song in my mouth,
a hymn of praise to our God.
Many will see and fear the Lord
and put their trust in him.
Psalm 40:1-3
* * *
This post first appeared at LisaAppelo.com.
If you'd like encouragement delivered right to your inbox, suscribe here and I'd love to send you my free 100 Days with Christ Bible study and journal.