he went out to his people // Exodus 2:11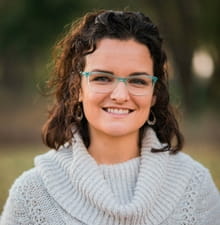 One day, when Moses had grown up, he went out to his people and looked on their burdens, and he saw an Egyptian beating a Hebrew, one of his people. Exodus 2:11
After spending nearly 40 years old (Acts 7:23) in the palace, the question of identity must have plagued Moses. Where did he belong? Was he an Egyptian, after learning their customs and benefiting from their luxurious, royal lifestyle? Or, did he still belong with his Hebrew people?
Then, one day Moses went out to the Hebrews and saw something that fired up his heart and provoked him into clarity.
Injustice.
He saw the oppression of the Hebrews. Specifically, he saw one being mistreated by an Egyptian.
Sometimes it's a strangely divine mix of sympathy and righteous indignation that helps us recognize who we are and where we stand. It pushes us into decision, forces our hand.
Ever wonder who you really are? How to raise your voice? What to make of your little life in a great big world? Look no further than the injustices that burn your heart long after the lights are out. Those, friend, may well be the God-given passions to which He has called you.
Thank God for the battle lines that are painfully drawn, for though them we often find the strength to step into the calling God has for us.
Prayer
Lord, thank you for making us with emotions, specifically with emotions that put us on alert when faced with injustice. Make us more aware of how you made us, with passion and compassion for a reason. Like Moses, guide us into greater understanding of who we are and where we stand, and how all that reveals your purpose in our life. In Jesus' name. Amen.
---
31 Days of Purpose: Devotions from the early life of Moses
From a boat-basket to a burning bush, Moses' call to leadership is filled with everyday people and situations, all divinely orchestrated for God's divine purpose. As we study the early years of Moses, we see a consistent theme of God raising up the unlikely and transforming the average with His anointing. That's me, and that's you - common people, yet commissioned for a high calling. Let's step into it this month, together. Click here for the whole series.
---
---
---