God called to him // Exodus 3:4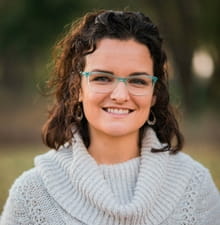 When the Lord saw that he turned aside to see, God called to him out of the bush, "Moses, Moses!" And he said, "Here I am." Exodus 3:4
This verbal exchange amazes me. Interestingly enough, God already knew He had Moses' attention. He had waited until Moses turned to look, in fact, before He called out. And, God already knew where Moses was; obviously it wasn't necessary for Moses to point out his location to the Almighty.
Yet, God calls to Moses not once, but two times. It was no mistake. He wanted a response, not for information but for commitment. And in his answer, Moses made himself available: "Here I am."
God required Moses' attention and availability before laying out His purpose. And, it's the same with each of us.
God doesn't thunder out His orders from a bush. He waits for our gaze to fix on Him and for hands to raise in willingness.
We want God's purpose in our lives, but do we want to seek it & be available for it?
Prayer
Lord, thank you for being a present God, alive and real in our lives. You speak to us through everyday things and people, as you point us to your purpose. Help us, Lord, to give you our attention and our availability. May we be like Moses and simply respond: "Here I am." In your name, Jesus, amen.
---
31 Days of Purpose: Devotions from the early life of Moses
From a boat-basket to a burning bush, Moses' call to leadership is filled with everyday people and situations, all divinely orchestrated for God's divine purpose. As we study the early years of Moses, we see a consistent theme of God raising up the unlikely and transforming the average with His anointing. That's me, and that's you - common people, yet commissioned for a high calling. Let's step into it this month, together. Click here for the whole series.
---
---
It's time for the next Book Journey!
This month, I am blogging through Overrated by Eugene Cho. Each Friday, I post chapter summaries and discussion questions. Come join in!
For more information about Book Journeys on this blog, click here.
---
---