go in peace // Exodus 4:18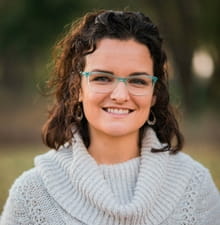 Moses went back to Jethro his father-in-law and said to him, "Please let me go back to my brothers in Egypt to see whether they are still alive." And Jethro said to Moses, "Go in peace." And the Lord said to Moses in Midian, "Go back to Egypt, for all the men who were seeking your life are dead." So Moses took his wife and his sons and had them ride on a donkey, and went back to the land of Egypt. And Moses took the staff of God in his hand. Exodus 4:18-20
Moses had been commissioned, sent out to on a divine purpose. His father-in-law had given his blessing, and the Lord had affirmed His plan multiple times. And so, Moses was ready. But, let's not miss a seemingly small detail which speaks of a larger concept:
And Moses took the staff of God in his hand.
Once, it had just been a shepherd's staff. It had been the staff used in those desert lands of Midian. It had served him well for years, as Moses tended the flocks of his father-in-law.
Yet, through glorious promise, that common shepherding tool had become far more: it was now the staff of God.
God has transformed Moses, just has He had the purpose of that staff. They still looked the same and still had the same composition, yet something divine had been accomplished.
Because God transforms the average with His anointing and commissions the common for a high calling.
To that end, God will engage our ordinary surroundings and whatever is in our hands for His glory to the extent that we surrender to Him. May we now go in peace, assured of God's great purpose in our lives and willing to obey when He calls.
Prayer
Lord Jesus, thank you for speaking to us of your provision and promise through the early life of Moses. Bless us with the assurance of your love as we surrender to you. Open our hearts and minds to your purpose. Lord, we want to be transformed for your glory. Please be with us now as we go in peace, willing to obey you as you reveal your plans in our lives. In your name, Jesus, amen.
---
31 Days of Purpose: Devotions from the early life of Moses
From a boat-basket to a burning bush, Moses' call to leadership is filled with everyday people and situations, all divinely orchestrated for God's divine purpose. As we study the early years of Moses, we see a consistent theme of God raising up the unlikely and transforming the average with His anointing. That's me, and that's you - common people, yet commissioned for a high calling. Let's step into it this month, together. Click here for the whole series.
---
---
---