go and gather // Exodus 3:16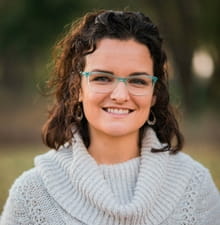 Go and gather the elders of Israel together and say to them, 'The Lord, the God of your fathers, the God of Abraham, of Isaac, and of Jacob, has appeared to me, saying, "I have observed you and what has been done to you in Egypt, and I promise that I will bring you up out of the affliction of Egypt to the land of the Canaanites, the Hittites, the Amorites, the Perizzites, the Hivites, and the Jebusites, a land flowing with milk and honey."' And they will listen to your voice, and you and the elders of Israel shall go to the king of Egypt and say to him, 'The Lord, the God of the Hebrews, has met with us; and now, please let us go a three days' journey into the wilderness, that we may sacrifice to the Lord our God.' Exodus 3:16-18
For some reason, I got stuck on the first words here. I found myself loving them, trying to hear them as Moses did:
Go and gather.
It seems rightly fit, nearly comfortable. After all, Moses was living as a shepherd, just keeping a flock. Moses knew how to go and gather and take his sheep to different lands for better feeding. In fact, the entire command here from God could be directions for a shepherd, if we substituted out the people with animals:
Go and gather the sheep... And they will listen to your voice... and you and your sheep shall go a three days' journey into the wilderness...
It's a beautiful picture. Why? Because God had been training Moses. Those forty long years in Midian were now brimming with purpose.
Moses knew how to go and gather.
I find comfort in knowing my sovereign God is a God who prepares me. I love knowing He is currently, at this very moment, fitting me for a purpose that would otherwise be far beyond my capacity.
Friends, He is for us. God isn't intending on testing us and setting us up to fail; instead, He is working on our behalf in order to ensure we are ready and able to respond when He calls.
God doesn't require of us beyond what He's poured into us.
Prayer
Jesus, thank you for coming down to our level and, moment by moment, working through us to your glory. We long to trust your sovereign hand more fully - to believe you are fitting us for a greater purpose, like Moses. Grant us patience in our Midian years and make us willing, trainable servants. And, give us courage to respond when you call. In your name, Jesus, amen.
---
31 Days of Purpose: Devotions from the early life of Moses
From a boat-basket to a burning bush, Moses' call to leadership is filled with everyday people and situations, all divinely orchestrated for God's divine purpose. As we study the early years of Moses, we see a consistent theme of God raising up the unlikely and transforming the average with His anointing. That's me, and that's you - common people, yet commissioned for a high calling. Let's step into it this month, together. Click here for the whole series.
---
NEW Book Journey // June 1
We'll be starting a new Book Journey on June 1st at Front Porch, Inspired on the book Interrupted by Jen Hatmaker. Click here for more details, and be sure to purchase your copy of the book!
"Interrupted follows the author's messy journey through life and church and into living on mission. Snatching Jen from the grip of her consumer life, God began asking her questions like, "What is really the point of My Church? What have I really asked of you?" She was far too busy doing church than being church, even as a pastor's wife, an author of five Christian books, and a committed believer for 26 years. She discovered she had missed the point.

Christ brought Jen and her family to a place of living on mission by asking them tough questions, leading them through Scripture, and walking together with them on the path. Interrupted invites readers to take a similar journey."
Click here to learn more about Book Journeys at Front Porch, Inspired.
---
---