Generous Justice by Timothy Keller - a book review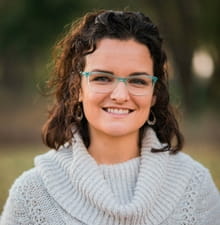 Let's face it – we live in a space in history where "doing justice" and all things "social justice" is cool. It's neat to have a cause. It's even better to talk about it on social media, complete with selfies and hashtags. This is the era of Toms shoes – or going barefoot altogether in order to raise awareness. This is the era of paying large sums of money for "yes, YOU can make a difference!" service trips that may/may not impact one's everyday life upon return.
This is also the era of great skepticism of the church. And, responding skepticism of those within the body of Christ as to the motive and depth of sound doctrine in the justice crowd.
It is into this maelstrom that Dr. Tim Keller speaks about Generous Justice to four groups of people, and I am so grateful for his wise commitment to biblical teaching as well as displaying God's heart for justice.
He effectively lays out biblical grounds for doing justice, to those who hold the belief that social concern is linked to loss of sound doctrine. He talks to young adults about connecting their enthusiasm and emotional response to volunteerism to their personal, everyday lives. He counteracts the recent movement of younger evangelicals to stress social justice above traditional evangelical doctrines of Jesus' substitutionary atonement and of justification by faith, showing that a true presentation of the Gospel already includes the perfect unity of evangelism and justice, as laid out in Scripture. Finally, Dr. Keller addresses those who have come to believe that religion is a promoter of injustice and violence when, in fact, the Biblical God is devoted to justice and calls Christians to care about it as well.
According to Keller in the introduction: "This book, then, is both for believers who find the Bible a trustworthy guide and for those who wonder if Christianity is a positive influence in the world. I want the orthodox to see how central to the Scripture's message is justice for the poor and marginalized. I also want to challenge those who do not believe in Christianity to see the Bible not as a repressive text, but as the basis for the modern understanding of human rights." And, he does just that - with conviction, emotion, and the intellectual depth of a scholar. I found the book to be balanced and deeply rooted in the Bible, flavored with Keller's own experiences and growth in this area.
As a Christian, as a leader at The Bridge ministry, as an average person looking at today's society – I appreciated Dr. Keller's clarifying work here and his explanations on this subject. While this book certainly made me more passionate about the subject, it's not to be written off as promoting an emotional response; in fact, it provided me with a more true understanding of a perfectly generous and explicitly just God throughout Scripture, and it laid out stronger, deeper foundational truths to guide me.
So, are you concerned with justice to the marginalized, the outcasts, the poor? Are you concerned with the Church's response, or lack thereof? Are you in touch with young people knee-deep in navigating these waters of social justice?
I encourage you to read this book. It's an excellent and very timely discussion of God's heart for justice in the Old Testament, Jesus' teaching on it in the New Testament, as well as why and how Christians should be about doing justice in today's world. But, in truth, this book is one that messes with your life. You should know that. It will drag out those quietly held biases and uncover the hidden perceptions we all have. In my opinion, it delivers a powerful, Biblical call for justice – one that we will not be able to muffle, ignore, or misunderstand.
---
---
Book Journeys // This book review is the beginning of our first Book Journey at Front Porch Inspired.
Join in as we journey through this book. Below are links to weekly summaries and discussion questions of different chapters.
Click here for more details on Book Journeys and how you can join in.
---
---
---
---