Do you hear the whisper of Grace?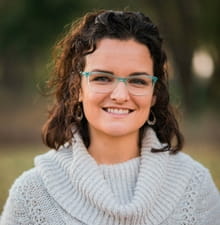 The relationships of life can get messy. They involve all sorts of emotions, reactions, ups and downs, outbursts, and stormy insides. And, just when it would seem right to spin around, shout something over the shoulder, and stomp away… well, that's when Grace walks in.
But Grace doesn't fight for the spotlight; no, it whispers from off-stage. Grace treads softly in, knocks gently, and offers to be shared.
Grace initiates. Grace smiles.
Grace speaks words full of life and thinks on the lovely.
Grace gives space for prayer, rather than raw reactions.
Grace empathizes rather than criticizes. It acknowledges the depths of hurt and fear that can plague a fellow human and, especially Grace confesses the depths of inadequacy and error allowed in our own hearts.
Grace urges us to stop and to look a bit deeper inside - for when we are really ready, we'll recognize in ourselves the very same weakness that we've highlighted and condemned in another.
Grace reaches out, really stretches out long, instead of expecting a compromise.
Grace looks at the journey – the whole thing – and decides this one bit of upheaval can be overlooked, can be covered with forgiveness, can just be forgotten.
Because Grace is the unbreakable thread that sews me to her, to her, to him, to her, to him, to her, on and on, and always ultimately to Jesus. It keeps us bonded, loved, accepted in fellowship with others and with God. And, Grace holds on. That's what it does. It holds on when it would be easier to walk away. It holds on when logic, and reason, and everything sane justifies the need to move on.
But how? Because Grace looks up - not around. The eyes of Grace are set on Jesus.
Grace responds to the Chosen One of Heaven first and is molded by His heart. Everything else comes under the powerful, sustaining, life-giving love of Jesus Christ.
That's Grace.
Do you hear the whisper?
---
---