but the midwives feared God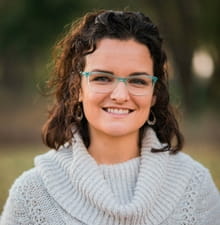 But the midwives feared God and did not do as the king of Egypt commanded them, but let the male children live. Exodus 1:17
Their hands opened wide to receive life – one baby after another into dimly lit rooms where only females bowed and bonded. How did these midwives come to fear God? Did they recognize the hand of I AM in the breathing miracles they cupped, or in the tragedies their skills could not alter?
However it came to be, these gatekeepers of life feared the God who is Life, and they chose to obey Him. From humble, private spaces, they confounded the mighty king's evil plans and thus ushered in a divine work far beyond their imagination.
And so, it was not the famous, popular, or the powerful who divinely prepared the room for a certain baby named Moses; it was the midwives, with hearts who feared God.
These nameless women were perfectly situated to receive what God was about to birth.
Prayer
Lord, may You find the heart of a midwife in each of us today – reverent, humble, and willing to serve. Make us people who trust You above all else, choosing bravely to follow You in our everyday lives. Will you open our eyes to Your greater purpose of our ordinary positions? Teach us obedience and surrender, wherever You have us. In Jesus' name. Amen
---
31 Days of Purpose: Devotions from the early life of Moses
From a boat-basket to a burning bush, Moses' call to leadership is filled with everyday people and situations, all divinely orchestrated for God's divine purpose. As we study the early years of Moses, we see a consistent theme of God raising up the unlikely and transforming the average with His anointing. That's me, and that's you - common people, yet commissioned for a high calling. Let's step into it this month, together.
---
---
---