behold the baby was crying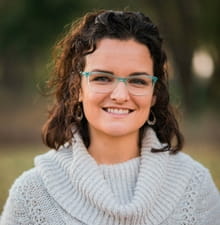 When she opened it, she saw the child, and behold, the baby was crying. She took pity on him and said, "This is one of the Hebrews' children." Exodus 2:6
The use of the word "behold" stopped me while reading this verse. Why did it need to be pointed out with such emphasis that the baby was crying? After all, a baby who cries is not exactly worthy of a newsflash; it's usual and expected.
I wonder how many times similar baskets were found floating in the Nile with Hebrew babies, babies who death had muted?
Then Pharaoh commanded all his people, "Every son that is born to the Hebrews you shall cast into the Nile, but you shall let every daughter live." Exodus 1:22
But here was a baby, alive and crying. Life had won.
The Bible says that Pharaoh's daughter took pity on him. The word used comes from the Hebrew word chamal, also meaning she "spared" him. Yet the miracle is not only found in her emotion or compassion. We would be wrong to miss the mighty and sovereign hand of God that guided the currents of the river, preserving this baby for a greater purpose and His glory.
This is the God who has experience preserving life on rough waters. In fact, the word for basket (tebah) is actually the word used for ark throughout the story of Noah. In both accounts, God is faithful to accomplish His purpose.
And it is He who carries us, against all odds and obstacles, across every terrain of our lives. It is He who causes Egyptian princesses to stand in the right place at the right time with hearts of compassion, the winds to blow just right, and the waters to roll exactly at His command. He knows every bend and every fall of your life, and He is faithful to carry you through your water journey.
When God's purpose is at stake, no rapid or current can harm your humble basket. Life will win.
Prayer
Lord, thank you for your constant grace and care in our lives. Thank you for preserving us when we hardly realize the danger about us. Thank you for orchestrating details we can't even imagine so that we are secured and held in your love. Do a great work through us, these lives you are guiding. We long to see your purpose accomplished in our lives. Jesus, may your name be praised. Amen.
---
31 Days of Purpose: Devotions from the early life of Moses
From a boat-basket to a burning bush, Moses' call to leadership is filled with everyday people and situations, all divinely orchestrated for God's divine purpose. As we study the early years of Moses, we see a consistent theme of God raising up the unlikely and transforming the average with His anointing. That's me, and that's you - common people, yet commissioned for a high calling. Let's step into it this month, together.
---
---
---