among the reeds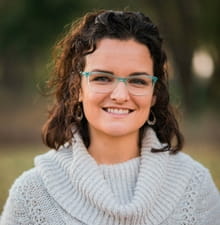 …She put the child in it and placed it among the reeds by the river bank. Exodus 2:3
I read these words with so many questions on my heart. Did she wait until his naptime to place him in the basket? Did she mourn for days prior, recognizing the inevitable at hand? What was that final walk like, as she put one foot in front of the other on her way to the Nile river?
And did she weep to realize that the basket may become a tomb, crafted by her own hands? For, in it, she would lay down her son's life, not knowing the outcome.
Sometimes, we find ourselves on the bank of our own Nile, with swaddled hopes and dreams. We've tried everything to avoid this river bank, this moment of truth. We'd like to believe the plans and the basket we've labored over will hold it all together. But, truth is, we've always known our human efforts will never be enough.
So, it's time. We must wrap it all up and place what could've been and what we longed to see grow strong there among the reeds.
But, friends, today we need to know this - it's the letting go and laying down that invite a divine work.
It's not the basket we craft or the plans we make. It's the sovereign hand of Almighty God who guides fragile dreams on Nile currents. It's He who breathes His life into impossible spaces, in His time, for His glory.
So take heart, and remember that one day God will transform what was placed among the reeds into royalty.
Prayer
Lord help us to let go. If there are areas You've been prompting us to lay down, Lord help us to surrender. Give us faith to trust that You will finish the work You've started, and that You will transform what we place carefully among the reeds into royalty, just like Moses. Help us to remember Your greater purpose and to welcome Your deep workings for Your glory, although we can't fathom a good outcome. Help our hands to release but our hearts to hang on to You in faith. In Jesus' name. Amen.
---
31 Days of Purpose: Devotions from the early life of Moses
From a boat-basket to a burning bush, Moses' call to leadership is filled with everyday people and situations, all divinely orchestrated for God's divine purpose. As we study the early years of Moses, we see a consistent theme of God raising up the unlikely and transforming the average with His anointing. That's me, and that's you - common people, yet commissioned for a high calling. Let's step into it this month, together. Click here for the whole series.
---
---
---