31 Days of Purpose: Devotions from the early life of Moses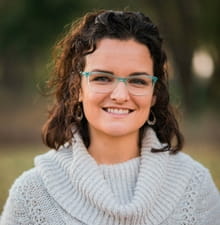 During the month of October, I am joining a group of bloggers for the annual 31 Days challenge - that's 31 days of writing and posting on a specific topic.
To be honest, I've attempted this in the past and never got past the single digits.
Yet, I agreed to do this because lately I've recognized God bringing to mind two areas: discipline and studying His Word. Writing is a mind game most days, one in which I can distract myself and whittle away at hours without typing a sentence; discipline is required for me to actually and consistently live out this call on my life, and practicing consistently is necessary. Even before that, I have nothing for ministry and nothing on which to write if I'm not consistently in God's Word.
Maybe you are in a similar place – needing a life-giving discipline to settle your focus on Jesus and His purpose each day? I'd love to spend this month with you as we grow in these areas.
To that end, each day I'll post a short (for real – 200 words max) devotional based on a couple verses from Exodus 1-4. At the end of each post is a prayer for us all to raise individually and collectively.
I sincerely hope and pray this is a life-changing month for each of us, as we consider how God called Moses into His divine plans - and how He's prompting us to step confidently into His purpose for our own lives.
---
From a boat-basket to a burning bush, Moses' call to leadership is filled with everyday people and situations, all divinely orchestrated for God's divine purpose. As we study the early years of Moses, we see a consistent theme of God raising up the unlikely and transforming the average with His anointing. That's me, and that's you - common people, yet commissioned for a high calling. Let's step into it this month, together.
---
---
---