The Possibilities Are Endless, If...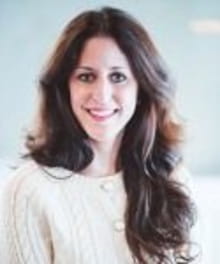 This blog post first appeared over at www.allisonvesterfelt.com - you can read more about Allison there!
Photo Credit: Ken Bosma, Creative Commons
We abandon our excuses…
We stop saying "I can't"…
We look between the black and white to find the grey…
We stay open-minded…
We're wiling to do the hard work it takes…
We don't bend to peer pressure…
We take leaps of faith…
We see beyond the status quo…
We believe there are many solutions to any one problem…
We aren't too attached to "the way we've always done it."
We make peace with being uncomfortable…
We consider life from multiple perspectives…
We love unconditionally…
We know what we want and where we are headed…
We take control of our actions, thoughts and decisions…
We see obstacles as opportunities…
We don't get too precious about our reputations…
We learn to humbly accept correction…
We don't let money (or lack of money) get in our way…
We're willing to be creative and inventive…
We hold loosely to our possessions, ideals and ideas about how the world works…
We believe we can choose our own attitude.
We stop waiting for happiness (or love, or romance, or fill-in-the-blank) to happen to us…
We are always expanding our horizons…
We get good at asking questions and listening well…
We are both helpers and creators…
We take care of ourselves…
We take care of others…
We are not scared to be first, or to be last…
We fail with grace…
We laugh at ourselves…
We avoid blaming…
We're willing to embrace less-than-perfect in all areas of our life…
We cultivate a childlike sense of wonder…
We believe the possibilities are endless…
---
---