God heard their groaning // Exodus 2:24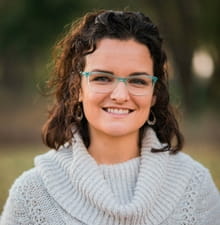 During those many days the king of Egypt died, and the people of Israel groaned because of their slavery and cried out for help. Their cry for rescue from slavery came up to God. And God heard their groaning, and God remembered his covenant with Abraham, with Isaac, and with Jacob. God saw the people of Israel—and God knew. Exodus 2:23-25
Behold, there is crying to be heard again in this story. These verses tell of a collective cry, rising from the Israelites. Years earlier, it was a baby boy crying out in the Nile river.
Whether a feeble baby-cry or a great wailing of the masses, God heard. He knew. He saw.
And when God heard Moses' cry – that tiny, basket-muffled cry of a baby – He acted within His promise to save the Israelites, preserving the life of a future leader. Later, when God heard the Israelites groaning – desperate, oppressed, and weary – He remembered His covenant, planning to call that future leader through a burning bush.
How interesting that crying ushered in the season of life as an adopted son, and now crying will usher in the season of life as a deliverer of the Israelites.
And, it's crying that is heard in every birthing room. It's crying that marks the change of seasons – kids off to kindergarten or college, or a move across states, or a different job.
Because somehow crying ushers in new life, new seasons, new plans.
Friend, if you are in a place of hurt and groaning, just like the Israelites, please know that God's working out something new. Our tears have purpose, and God sees and hears and knows.
Because, pain accompanies every birth, and God's about to deliver His people through Moses.
Prayer
Lord, help us see purpose through the tears. May we have eyes to see the new life you are working out around us and through us. Lord, be our deliverer and our comfort. Thank you for always seeing, hearing, and knowing our pain even more fully than we do. In your name, Jesus. Amen.
---
31 Days of Purpose: Devotions from the early life of Moses
From a boat-basket to a burning bush, Moses' call to leadership is filled with everyday people and situations, all divinely orchestrated for God's divine purpose. As we study the early years of Moses, we see a consistent theme of God raising up the unlikely and transforming the average with His anointing. That's me, and that's you - common people, yet commissioned for a high calling. Let's step into it this month, together. Click here for the whole series.
---
---
---