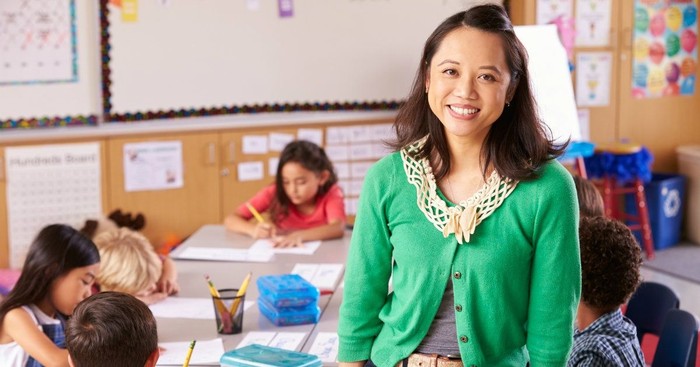 Call me partial, but I really do believe there's a special place for teachers in heaven. Here are 45 affirmations for your favorite teacher, to read and pray over for them.
Call me partial, but I really do believe there's a special place for teachers in heaven. There's tons of reasons teachers need encouragement: the constant flow of ungraded papers, pressure to achieve proficiency targets, implementing the 'latest, scientifically-proven reading strategy.' Fellow teachers—I feel you! You're exasperated! Yet what I find most amazing about educators is the wonder, hope and love of learning that doesn't seem to fade, regardless of how long we've been teaching.
I truly believe that in every soul of a teacher is an element of Christ's very own nature—hope, faith, guidance, and love.  Am I the only one who absolutely loves his or her job? I can't even! Teachers sense when a student's mood has turned for the worst. Teachers wear forgiveness on their sleeves. Teachers are caregivers. 
Teachers, I'm praying our God impart his spiritual gifts upon you—words of wisdom, words of knowledge, discernment, faith, gifts of healing, and miracles. (See 1 Corinthians 12:8-10). Why you wonder? Because teaching in the 21st century is not getting easier.
Those we instruct are exposed to a borage of dark elements through music, television and the Internet. Some may come from broken homes. Our young men and women may be forced to grow up faster than they should. Teachers have the capacity to impact their students for eternity's sake. Some may have never heard one, inspiring word. Yet, YOU—amazing teacher—have the ability to sow seeds of love and hope into your students.
You know what I love most about hope? That we teachers are experts at uplifting, encouraging, and bringing joy to our respective classroom environments.
Teacher-friend, don't you ever forget your worth. You are a conduit being used for God's greater glory to impact future generations—believe it!   
25 heartfelt affirmations and words of encouragement for your favorite teacher:
How you care and love your students' rocks!
Keep smiling, it's contagious.
Your encouragement may be the only words of life your student is receiving.
Your patience with students is golden.
That outfit that you threw on so quickly, it's fabulous.
Your ability to teach goes beyond any standardized teacher rating scale.
Laughing aloud in the teaching lounge is mandatory.
No one has more passion for her content than you do.
The way you closed your learning objectives—amazing!
Real learning goes beyond the textbook, thank you for your creativity.
Glitter and paper confetti everywhere? So what?!
You pick the best books for Silent Sustained Reading—you go girl!
It's okay if you heated up your coffee a gazillion times today.
The principal thinks you're awesome—and so do I!
Ahhh---Snow Days—a brief respite for your soul.
Who has better handwriting than you?
If the students are rolling their eyes at you, it means they secretly admire you: promise.
What if God placed you in the life of your most difficult student for Heaven's sake?
Lesson didn't go so well? Thank God for tomorrow.
Optimism and hope oozes from your soul!
Tenacity is your middle name.
You give the best hugs.
Love the new seating arrangement.
You survived your informal observation—yay you!
No one affirms his students quite like you do.
Quotes to Inspire Teachers
Teachers who love teaching teach children to love learning.
Strive for progress, not perfection.
To the world you may be just a teacher, but to your students you are a hero!
Teaching is the greatest act of optimism—Colleen Wilcox
Education is not the filling of a pail, but the lighting of a fire—William Butler Yeats
There is no failure, only feedback—Robert Allen
Education breeds confidence. Confidence breeds hope. Hope breeds peace—Confucius
I like a teacher who give you something to take home to think about besides homework—Lily Tomlin
The future of the world is in my classroom today—Ivan Welton Fitzwater
Students don't care how much you know until they know how much you care—Anonymous
Inspiring Scripture for Teachers
Train up a child in the way he should go and when he is old he will not depart from it—Proverbs 22:6
I, wisdom, dwell with prudence, and I find knowledge and discretion—Proverbs 8:12
Peace be within your walls and security within your towers—Psalm 122:7
The Lord will keep your going out and your coming in for this time forth and forevermore—Psa 121:8
For I know the plans I have for you, declares the Lord, plans for welfare and not evil, to give you a future and a hope—Jeremiah 29:11
We are afflicted in every way, but not crushed; perplexed, but not driven to despair—2 Corinthians 4:8.
For nothing will be impossible with God—Luke 1:37
Therefore, prepare your minds for action—1Peter 1:13
If any of you lacks wisdom, let him ask God, who gives generously to all without reproach, and it will be given to him—James 1:5
I will instruct you and teach you in the way you should go; I will counsel you with my eye upon you—Psa 32:8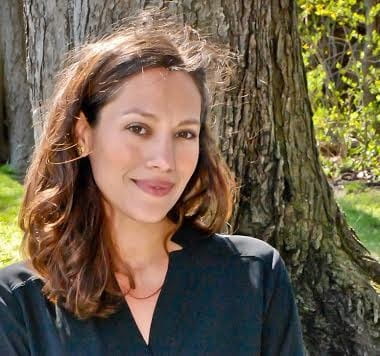 Jessica Galán encourages her readers to embrace malleability in the midst of life's difficult moments. She spends her day teaching amazing students from diverse backgrounds in Fairfield County, Connecticut. She's wife to a super-creative man and the proud mother of three resilient young women. She's served as a writing facilitator for Lysa TerKeurst through COMPEL Training. She enjoys daily cups of steaming hot café con leche and breaks out in sporadic salsa dancing when no one's looking. You'll find her stories at jessicagalan.net. Connect with her here: Twitter || Instagram ||Facebook
---
This article is part of our Words of Encouragement series. It is our prayer that these words will bring you blessings while you use the affirmations, quotes, and Bible verses to inspire others to life their life fully alive! 
Words of Encouragement for Men
Words of Encouragement for Women
Words of Encouragement for Kids
Words of Encouragement for Friends
Words of Encouragement for Cancer Patients
Words of Encouragement for Teachers
---
---