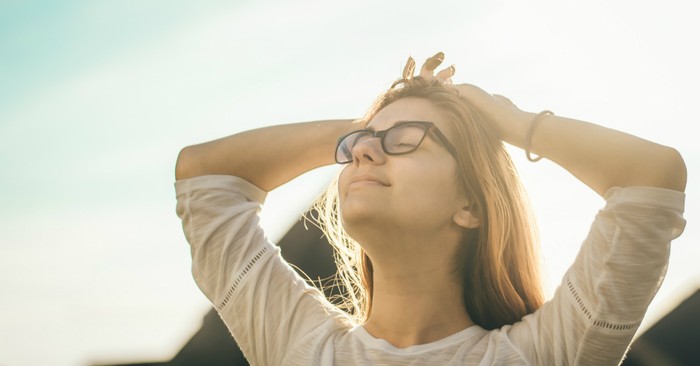 Even though we may know these promises from God by heart, believing them and living them can still be a challenge.
We are not the Savior of the world, but we are meant to live and grow in His service. Understanding God's promises - our own scriptural "prophesy" - is key to fully embodying our God-given potential.
"And my God will supply every need of yours according to his riches in glory in Christ Jesus." ~ Philippians 4:19
"By which he has granted to us his precious and very great promises, so that through them you may become partakers of the divine nature, having escaped from the corruption that is in the world because of sinful desire." ~ 2 Peter 1:4
"Fear not, for I am with you; be not dismayed, for I am your God; I will strengthen you, I will help you, I will uphold you with my righteous right hand." ~ Isaiah 41:10
Here are 11 promises of God from Scripture that He wants each of us to know. Even though we may already be able to recite them by heart, really believing and living these promises can still be a challenge. So I invite you to read these words anew, words that were written about you long before your birth in our Bible:
Promise #1 - God Loves You Unconditionally
We live in a sinful world that is fraught with conditional promises and relationships. Sometimes even those closest to us let us down. Despite this reality, our greatest need is to be loved unconditionally. We want to be loved with a perfect, sacrificial, forever kind of love in spite of our faults by someone who knows us intimately. Further, we want to be supported and inspired by that love to not only become better people but to also leave lasting impressions on this earth.
God provides us with that as no one else can. That's what theologians have meant over the years by saying that we have a God-shaped hole in our heart; there's a space we were created with that only God can fill. And the love we were made to need is strong and unshakable. The Apostle Paul, who founded the early church, writes, "For I am convinced that neither death nor life, neither angels nor demons, neither the present nor the future, nor any powers, neither height nor depth, nor anything else in all creation, will be able to separate us from the love of God that is in Jesus Christ our Lord" (Romans 8:38-39). That love claims you by faith. Wherever you are feeling unloved today, drink it in.
Use this free PDF to devote yourself to prayer and scripture reading: Trusting God When Life Hurts: A 30 Day Prayer and Scripture Guide
Promise #2 - You Are Never Alone
When I think about God's unconditional love for me and what it looks like, I think about companionship. When my heart is broken, God is there, and his heart is broken too. When no one else understands, the Creator of my very heart does and he sends the Comforter, the Holy Spirit, to help me. When I feel left out, isolated, or rejected, I remember the wounds on my Savior's hands—wounds that understand my pain and love me whole again. Do you really understand the magnitude of God's promise to never leave you? The Bible emphatically proclaims it by stating that even if your father and mother forsake you, the Lord will hold you close (Psalm 27:10). You have one Parent and Friend who is the eternal Lover of your Soul, and he will never abandon you.
Promise # 3 - You Are Redeemed and Have an Eternal Home in Heaven
When I worked as a chaplain, Psalm 121 was the most popular scripture read at the bedside. That's because the psalm describes God as our unfailing Protector who gives us an eternal home. The psalmist reassures us, "The Lord watches over you—the Lord is your shade at your right hand... The Lord will keep you from all harm—he will watch over your life; the Lord will watch over your coming and going both now and forevermore." We worship a God who never leaves us, and he wants a relationship with us both in this life and beyond. We have been blessed with the promise of heaven through faith in Jesus Christ. It is by his blood that we have been washed clean and accepted by our holy God. This redemption plan was Christ's assignment, and it was all done in love (John 3:16). And the Holy Spirit is calling you today, reminding you of all God has done for you and wants to be in your life. Look to him, hold his hand, experience his salvation.
Read more: 10 Beautiful Biblical Descriptions of Heaven
Promise # 4 - God Formed You with Intention and Knows You Intimately
The God who crafted creation and its redemption plan through Jesus also crafted you. The psalmist praises God's handiwork in Psalm 139 by saying, "For it was you who formed my inward parts; you knit me together in my mother's womb. I praise you, for I am fearfully and wonderfully made..." God created you intentionally, and you are "fearfully and wonderfully made." Not only are you God's masterpiece, but God has a special plan for your life that even spans the number of your days. The psalmist continues, "Your eyes beheld my unformed substance. In your book were written all the days that were formed for me, when none of them as yet existed." This means your existence is no mistake. God did not make any wrong moves. Isn't it amazing that the Creator of the universe knows you and formed you specifically himself?
Promise #5 - You Are Who the Bible Says You Are
Every night as I tuck my children into bed, I remind them that God has a special plan for their life. God has the same for each of us, but sometimes we doubt and don't feel special. While no one is perfect, you are not flawed, inferior, or replaceable in God's eyes. Eleanor Roosevelt once said, "No one can make you feel inferior without your consent." Whenever insecurities rear their ugly head, the Bible encourages us to replace their lies with truth. A regular diet of scripture and attention to God's still, small voice within can be immeasurably helpful—it's like putting the belt of truth around your waist (Ephesians 6:14). The Lord says in Isaiah 43:1, "Do not fear for I have redeemed you; I have summoned you by name; you are mine…" God continues a few verses later in 43:4, "Since you are precious and honored in my sight, and because I love you…" Imagine the Lord saying that to you. Insecurities cannot rob you of who or whose you are.
Promise #6 - God's Plan for Your Life Is to Prosper You, Not to Harm You
Our world knows brokenness and sin, but God knows hope and restoration. One of my favorite verses in scripture is Jeremiah 29:11, "'For I know the plans I have for you,' says the Lord, 'plans to prosper you and not to harm you, plans to give you hope and a future.'" God's plan for your life includes hope and a prosperous future, or one in which you thrive. Psalm 103 lists many ways that God wants to bless you. The psalmist exclaims, "Praise the Lord, O my soul, and forget not all his benefits - who forgives all your sins and heals all your diseases, who redeems your life from the pit and crowns you with love and compassion, who satisfies your desires with good things so that your youth is renewed like the eagle's." God is invested in your well-being and working toward your renewal, wholeness, and healing daily. In addition to blessing us, God has big dreams for our lives and beckons us to follow. Obedience often requires faith and risk, but God will delight in your dependence on him and always be there to support you.
'Many are the plans in the mind of a man, but it is the purpose of the Lord that will stand." ~ Proverbs 19:21
Promise #7 - The Risk That God Is Calling You to Take Is Worth It
You were made with a purpose, but you cannot accomplish that purpose without obedience. We must be willing to trust the Creator and step out, taking his hand by faith. Major figures in the Bible risked plenty; for instance, we can study the stories of the Old Testament patriarchs or Paul in the New Testament to discern healthy risk through commonalities. Importantly, the risk God calls us to take will be calculated, not reckless, it will be based upon faith, not fear, and it will be rooted in our identity, or in whom God created us to be. It will require that we face uncertainty, and even that we remain persistent in that uncertainty, which is doubly difficult! If you remain faithful and do not give up, however, the Bible promises a rich harvest (Galatians 6:9). Even if the outcome is different than you anticipated, God will work all things for your good (Romans 8:28), and you will unlock the adventure of a vibrant faith relationship. (If you'd like to explore risk further, see my life purpose series on my website.)
Promise #8 - You Have Special Strength Available through Faith: The Power of Christ
If you are facing an uphill battle, repeat this verse to yourself frequently: "I can do all things through Christ, who strengthens me" (Philippians 4:13). God will never call you to a place and leave you unattended. Be assured that the God who has numbered the hairs on your head is fighting for you. His favor will surround you like a shield (Psalm 5:12). You have an insurmountable ally in our God—for if God is for you, who can be against you (Romans 8:31)?
Promise #9 - God Hears Your Prayers and Can Move through Them
God showed his glory in my family's life when my grandmother experienced a miracle healing from cancer through prayer. As a minister and chaplain, I have seen prayer change things. Jesus reiterates the power of prayer in scripture, especially when we pray using his name. In John 14:13-14, Jesus says, "And I will do whatever you ask in my name, so that the Father may be glorified in the Son. You may ask me for anything in my name, and I will do it." While we cannot control God's answer to our requests, prayer opens the door for God to act through our beliefs. Further, we can remain confident that God has heard us and experience his peace. Paul writes, "Do not be anxious about anything, but in every situation, by prayer and petition, with thanksgiving, present your requests to God. And the peace of God, which transcends all understanding, will guard your hearts and your minds in Christ Jesus" (Philippians 4:6-7). Never underestimate the power and privilege of prayer—you have the ear of the Creator of the universe.
Read more: Top 40 Bible Verses about Prayer
Promise #10 - Hope Is Always Alive in Your Life through Faith
Reminders of a creation that is groaning abound. It's heartbreaking when we witness power corrupting organizations, lies deceiving people in politics, and senseless violence. Further, we are not immune to losing or hurting in our personal life. When you're tempted to lose hope, remember scripture's promise, "Those who sow with tears will reap with songs of joy" (Psalm 126:5). Jesus reminds us that he is with those who mourn (Matthew 5:4), and he's replete with resurrection power. No matter how dire the situation, we serve a God who specializes in beauty out of ashes—even death does not have the last word. Hope can work that powerfully. To receive it, Jesus encourages us to adopt the innocent, trusting nature of a child (Matthew 19:14). A child still believes that goodwill conquers evil and Almighty God is always at work. That gives us cause to praise and remain hope-filled. Paul encourages us, "…Whatever things are true, whatever things are noble, whatever things are just, whatever things are pure, whatever things are lovely, whatever things are of good report, if there is any virtue and if there is anything praiseworthy—meditate on these things" (Philippians 4:8). Never stop flexing your hope muscle.
Promise #11 - God Can Reveal Himself to You and Others through Community
No church or person is perfect, but through the grace of Jesus Christ, we can embody Christ when we empty ourselves. Our hands can become His hands, our feet can become his feet, and as the lyrics in Les Miserables indicate, our love can allow another person to see the face of God. Pivotal moments of my faith would only have been possible through other believers. Jesus underlines the power of community when he states, "For where two or three gather in my name, there am I with them" (Matthew 18:20). Coming together allows God to reveal himself to you and you to reveal him to others. We can also accomplish the work of the church. Isaiah 61:1-2 reads, "The Spirit of the Sovereign Lord is on me because the Lord has anointed me to proclaim good news to the poor. He has sent me to bind up the brokenhearted, to proclaim freedom for the captives and release from darkness for the prisoners…to comfort all who mourn…" When you serve in ways like this in Jesus' name, you give flesh to the spiritual promises that you have benefitted from and share them with the world!
Could you imagine better promises for your life? This is who the Bible says you are. These are God's truths spoken over you. My prayer is that our lives are a continual celebration of these promises. (And if you're in the mood to celebrate right now, click here to hear my favorite song about our scriptural identities!) If you'd like to meditate more upon God's promises, study this selection of scripture verses from my blog post for iBelieve.
Below are some more articles we have gathered to help guide you toward the truth of God's promises for your life today and for the future:
10 Promises God Has for the Overwhelmed and Anxious Soul
7 Unchanging Things God Promises Us
7 Promises God Wants You to Remember When the Storms of Life Hit
10 Promises of God to Cling to When Life Takes a Turn
10 Beautiful End-Time Promises to Give You Hope for the Future (not fear)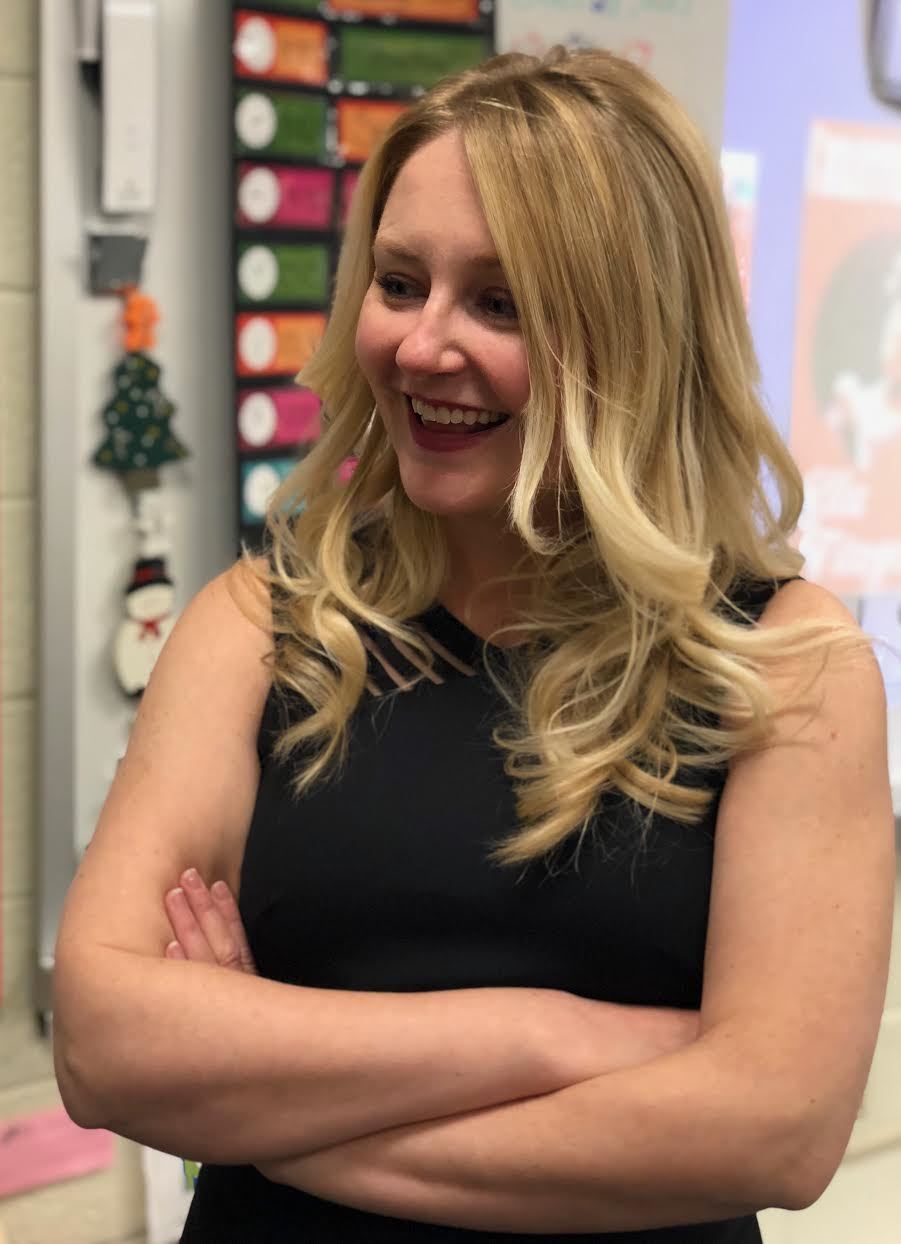 Rev. Noelle Kirchner, MDiv., believes we don't have to live with full schedules and thin souls. A busy mom of three boys, she is passionate about making faith fresh and relevant. Noelle is a graduate of Princeton Seminary and an ordained Presbyterian minister who has served in churches for over ten years. She has written for places like the TODAY Show Parenting Team, Huff Post Parents, The Laundry Moms, and (in)courage. Her faith and family cable television show, Chaos to Calm, features parenting hot topics and has hosted two New York Times bestselling authors. Watch her episodes or sermons, connect with her on social media, follow her blog by visiting her website, or receive her free devotional e-book.
Photo credit:©Unsplash/Radu Florin
Related podcast:
The views and opinions expressed in this podcast are those of the speakers and do not necessarily reflect the views or positions of Salem Web Network and Salem Media Group.
So when sin is not being confronted, or even viewed as sin at all, it's time to address it with the hope of gently helping to restore believers caught in its web. Here are 10 sins that often go overlooked in Christian community.
Stock Footage & Music Courtesy of Soundstripe.com Thumbnail by Getty Images
---
---