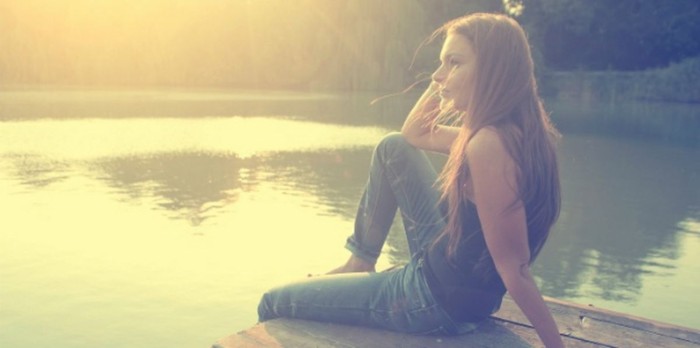 The labels and mistakes of our past do not determine the reality of our future. There's a different voice that whispers, full of hope, forgiveness and love.
Thoughts hounded. Memories flashed. Things from the past held on too tightly.
Mistakes often linger in our minds and in our hearts.  Events from yesterday shift into our present day, never allowing us the freedom to fully move forward. Living under the weight of the "should have's" is a heavy burden to carry. And sometimes the hardest person to forgive is the one staring back at us in the mirror. Labels attach themselves securely to our souls, not to be easily removed.  You know the ones—that cling and seem to follow us wherever we go. The ones we try to forget. The ones that raise their ugly heads at unexpected moments, reminders of where we've come from.
Shame. Rejected. Fearful. Anxious. Addicted. Adulterous. Depressed. Unstable. Sick. Weak. Lonely. Failure. Abused. Neglected. Victim. Forgotten. Guilt-ridden. Mistake. Defeated. Confused. Broken. Hopeless.
Though we know the truth, that we've been set free in Christ, some labels are written in an ink that seems almost permanent. They're not easily washed away by a good thought, encouraging word, or a well-intentioned verse. They stick, like super glue, adhering to our personhood.  An open door for the enemy's voice to whisper lies deep down to our souls.
"Remember who you are," his condemning voice hisses, heaping on more shame and guilt. "Remember where you've come from, remember what you've done. You'll never change, you'll never be any different." Crafty, master deceiver of lies, whose constant goal is to remind us of every failure and every negative label that has ever attached itself to our lives.
Lies. All lies.
We know the truth. We know not to listen to the lies. And yet too often we slowly…swallow…every…one.  And so the labels remain. Stuck. Secure.
Sometimes we even cover our past labels with more "acceptable" labels. Once called "rejected" may become forever "independent," vowing to never need anyone again.  Once "ashamed" may become "proud," unwilling to show any sign of weakness. But underneath it all, there still remains a needy soul, longing for healing, for freedom. Covering over what's really there.
We don't have to live that way. These labels that attempt to define us, either stuck there by life circumstances, struggles, misinformed people, or even ourselves, are not permanent. The labels and mistakes of our past do not determine the reality of our future.
There's a different voice that whispers, full of hope, forgiveness and love. "Remember, who you are in Me. Remember, you've been forgiven. Remember, you have purpose. Remember, you've been set free. Remember, you belong to Me."
God's label over you is lasting. It sticks. It's permanent. It doesn't wash off if you blow it again. It doesn't fade over time if you're not consistent. It breathes new hope, gives another chance, believes for the best, and offers a fresh start. Again. And again. Over and over.
Still not sure? Here are 11 Bible verses for letting go and living free:
1.  "So if the Son sets you free, you will be free indeed." John 8:36
2. "And you will know the truth, and the truth will set you free." John 8:32
3. "If we confess our sins, he is faithful and will forgive us our sins and purify us from all unrighteousness."  1 John 1:9
4. "Fear not, for I have redeemed you; I have called you by name, you are mine." Isaiah 43:1
5. "The thief comes only to steal and kill and destroy. I came that they may have life and have it abundantly." John 10:10
6. "And I am sure of this, that he who began a good work in you will bring it to completion at the day of Jesus Christ." Philippians 1:6
7. "For I know the plans I have for you, declares the Lord, plans for welfare and not for evil, to give you a future and a hope." Jeremiah 29:11
8. "Therefore, if anyone is in Christ, he is a new creation. The old has passed away; behold, the new has come." 2 Corinthians 5:17
9. "There is therefore now no condemnation for those who are in Christ Jesus." Romans 8:1
10. "For as high as the heavens are above the earth, so great is his love for those who fear him, as far as the east is from the west, so far has he removed our transgression from us." Psa. 103:11-12
11. "But one thing I do, forgetting those things which are behind and reaching forward to those things which are ahead. I press toward the goal for the prize of the upward call of God in Christ Jesus." Philippians 3:12
Breaking up with our past does not mean to ignore it. Removing sticky labels doesn't mean we pretend that the pain never happened. It is what it is. It's shaped who we are today. It just means we won't allow it to control us anymore. We can learn from our pasts, we can heal from the struggles, we can believe that God will somehow use it all for good, to help another soul. But we don't have to stay stuck there. It does not need to determine our tomorrow. If we're still bound up with hurtful memories, we are never fully free to move forward.
There is more for you, on the other side of your past. If you woke up this morning, you're still living and breathing, and that means God has purpose in store. We will never be able to fully embrace all that He has for us in life today, and for the future, if we can't let go of the things from yesterday.
And so, I am making the choice. I'm breaking up with my past. I will not allow it to rule my thoughts. I won't let it dictate my future. I will choose to let the power of Christ remove the old labels. I will choose to move forward. I will choose to live free.
So what about you? What's that thing, the sticky old label, that you can choose to let go of today?
He has good in store. For you.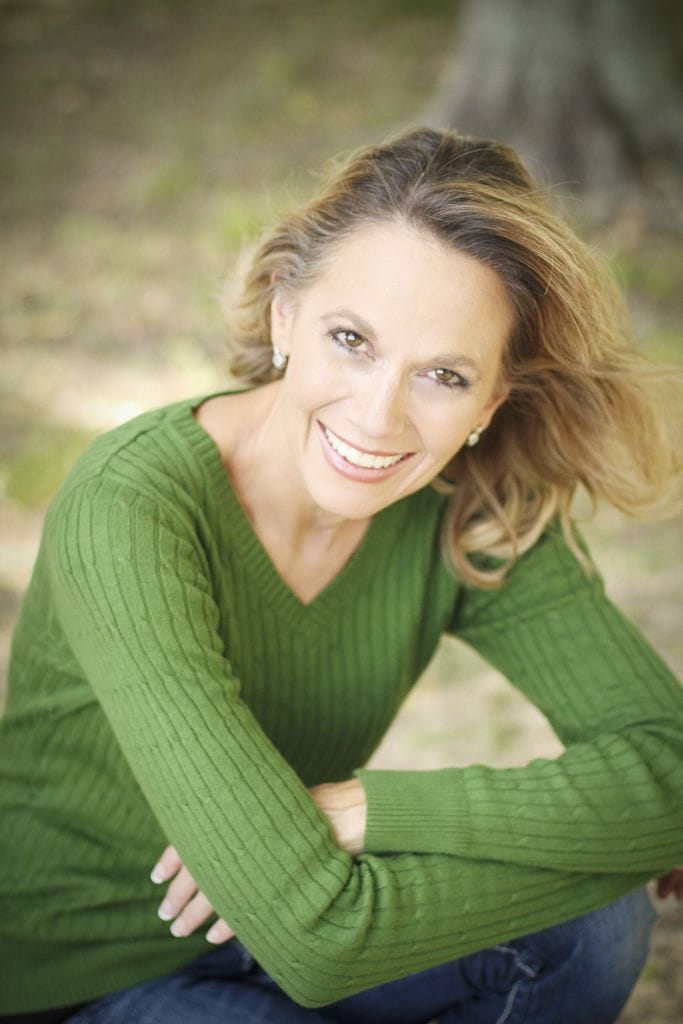 Debbie McDaniel is a pastor's wife, mom to three amazing kids and a few too many pets, dramatist and writer. She has a heart to communicate God's hope though the everyday moments of life - the good, the bad, the ugly, and the ones that take your breath away.  A lover of every sunrise, forever needy of His grace, this Texas girl finds joy in the simple gift of each new day. Debbie invites you to join her at www.freshdayahead.com, and Facebook and Twitter. 
---
The following list provides more Bible verse resources focused on provided Scriptures that will meet you in your need. No matter the circumstance or situation, God's Word can speak healing and encouragement into your life. Read and memorize these verses so you can remember God's promises in the moment you need them!
Bible Verses to Calm an Anxious Soul
Bible Verses for Strength in Hard Times
Marriage Bible Verses to Pray Over Your Spouse
Bible Verses to Help Stop Anxiety and Panic
Bible Verses for Peace in Challenging Times
Victory Bible Verses to Pray Over the Battles
Freedom Bible Verses for Letting Go
Bible Verses for Overcoming the Fear of Death
Spiritual Warfare Bible Verses
Immanuel, God with Us Bible Verses
---
---