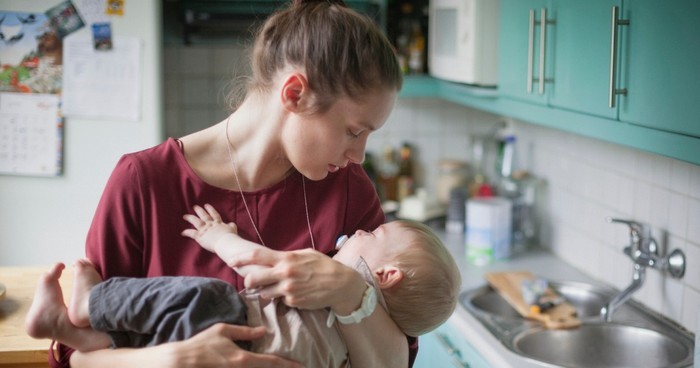 Single Moms. Just hearing those two words together immediately evokes a response. For some, you will think of the single mother who raised you, as your father passed away far too early, or maybe you think of a special co-worker, family member, or friend who has a unique story. Your heart is filled with compassionate understanding the weight those words carry. For others, you are a single mom and your emotions can be wrought with anger, worry, fear, or even embarrassment or shame. Still yet, there may be some who have a conscious or subconscious attitude of judgment, as you assume those words must denote sin. No matter where you fall on the spectrum of response, we all have a reference point for single motherhood.
Our churches are full of people who hold those various viewpoints on single moms. As the Church, we are called to put aside prejudice, scorn and pity and instead see the single moms as God sees them: made in His image, chosen, beloved and worthy of dignity, respect and compassion. In light of this reality, what then should we do?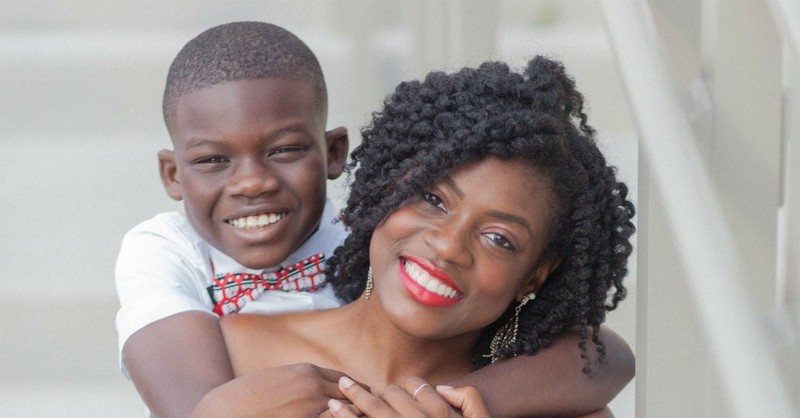 A Note to the Single Mom Reading This:
Before I go any further, let me stop and say to any single mother reading this: the details of the challenges you face, the statistics in the United States, and even the perception that some may have about you does not circumvent one enormous fact: your God is far bigger than any statistic written on a sheet of paper or any opinion held by the crowd. Your God calls you chosen, blessed, set apart, righteous through Jesus' blood, and His Word says he shall supply all your needs, so don't, for one second, think that I am suggesting you (or your children) are destined to become a statistic or that you should carry shame.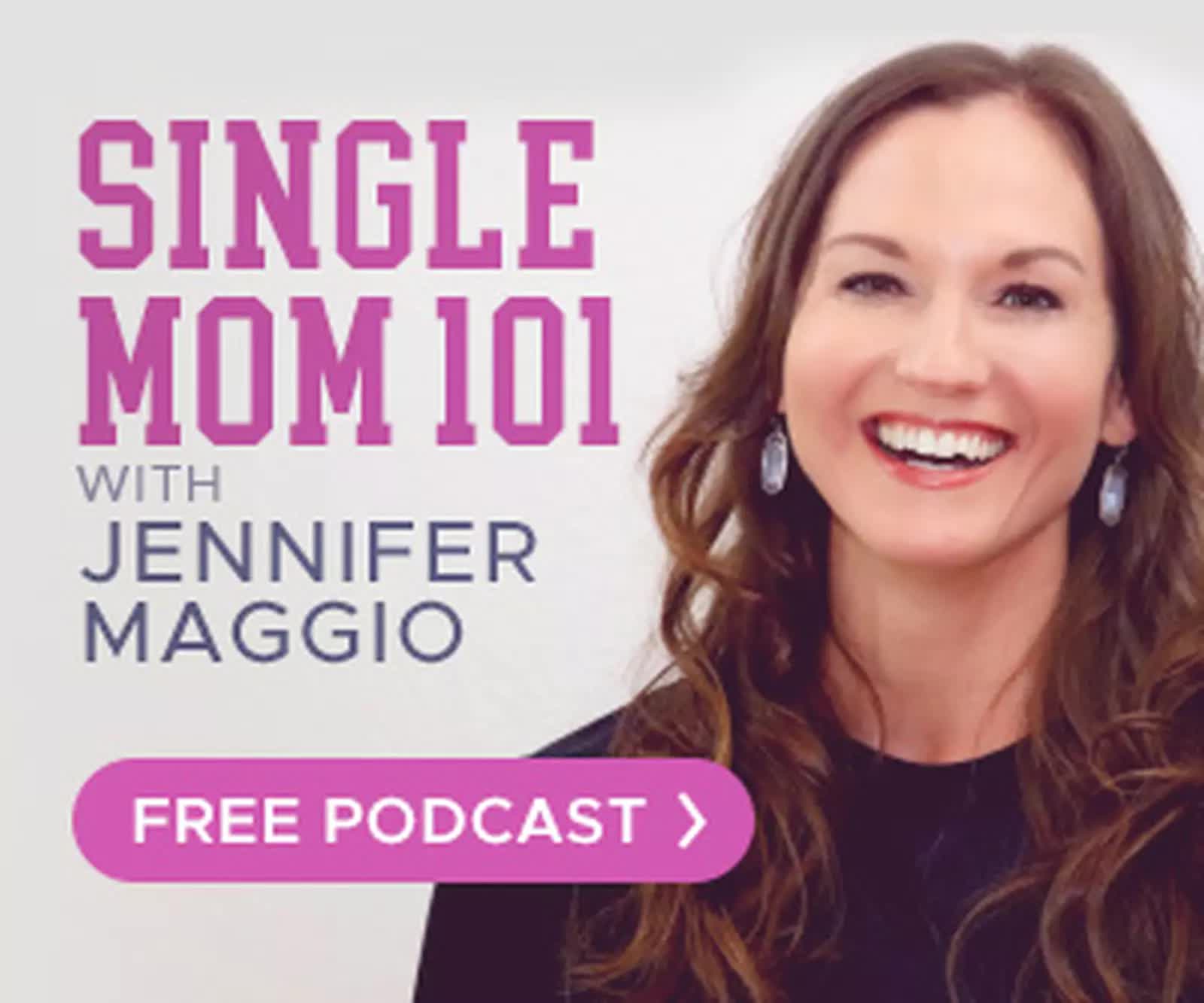 I've created a new podcast, Single Mom 101. It is where I answer all of your most pressing questions and concerns about single motherhood. You can listen to all of the episodes at https://www.lifeaudio.com/single-mom-101/.
Image Credit: ©Getty/Mikael Vaisanen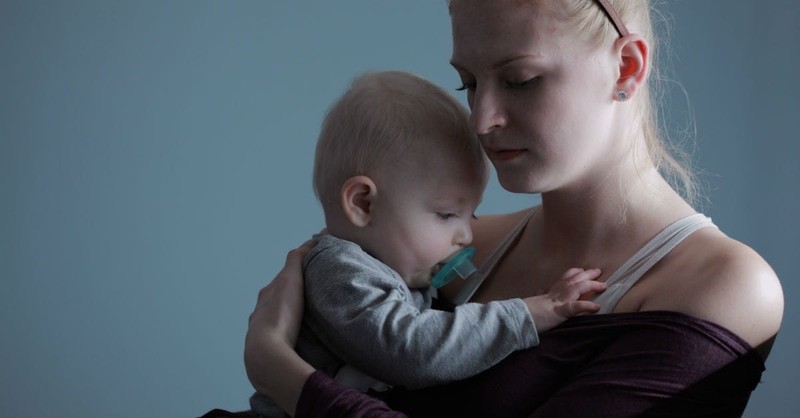 The Unique Burden of Single Moms:
With 9.9 million single mothers in the United States today, and single parents raising an estimated 21 million children, the implications of how we view, discuss and ultimately come around single moms is of pronounced importance. The single parent family has tripled since 1970. We can also see data showing that single mothers are facing incredible challenges: including children who are much more likely to leave school early. Around 60% of the current US prison population was raised by a single parent. Single mothers often struggle with financial burdens, parenting woes, and the lack of a strong support system through family or church community. 
Image Credit: ©Unsplash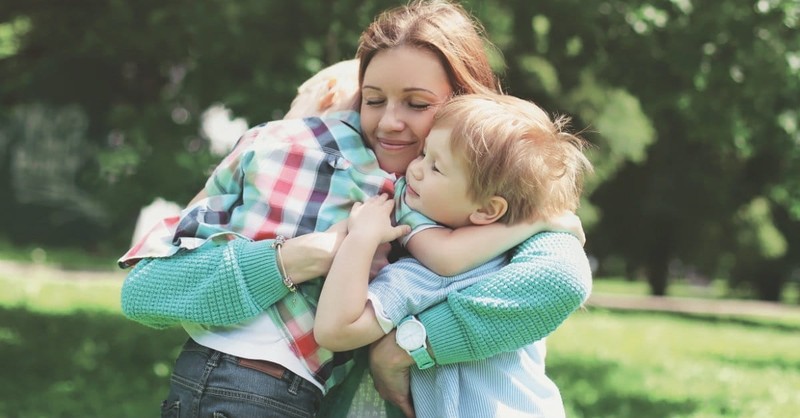 The Complexity of Single Parenting
The arrival to single parenthood is complex. It can include anything from death and abandonment to adoption. It can include the ugliness of addiction or affairs. It may include unwed pregnancy. In other words, the journey is complex. Yes, there are single moms, like myself, who did sin and have sex outside of marriage that resulted in life. But that is not all single mothers. And regardless of what sin or struggle led to single parenthood, this truth remains: single mothers are loved by the God who created them, despite a story that may not clean up in a pretty package with a neat bow. He loves them. He is overwhelmed by love for them. He beams as he looks at his daughters. His heart breaks for the things that break theirs.
If this is how God views single mothers, and knowing the unique hardships facing single moms, what should be the Church's response? 
Image Credit: ©Unsplash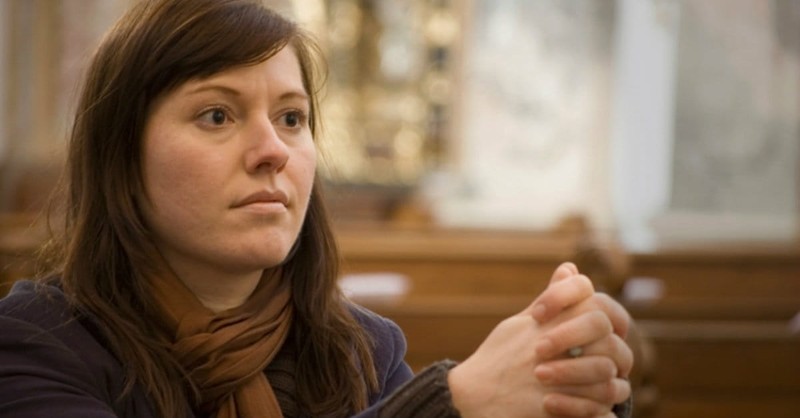 Why Single Moms Don't Attend Church
The Life of a Single Mom Ministries conducted an informal study in Fall 2009 for the release of The Church and the Single Mom in 2010 that included surveying hundreds of single mothers throughout the United States. Some single mothers loved their home churches and detailed how the church saved their lives, gave them hope, and offered support that was invaluable. Some detested the local church and its failure to recognize the need and hurt they carried. What was overwhelmingly true was that 2 out of 3 single mothers did not have a home church that they attended regularly.
The reasons varied as much as the stories, but common responses included:
- Fear of judgment by other church members for their stories
- Lack of understanding by the church for the challenges faced by the single mother
- No programs or ministries that addressed the unique make-up of the single mom family
- Depression and isolation that left single mothers feeling unloved or broken
- Failure by church leadership to recognize that the church is diverse and not made up of only married couples
The perception that they didn't "fit in" anywhere
Church, whether any of the things above are actually true in the sense of fear, judgment, or other, is actually irrelevant. What is true is this is the perception single mothers often have. Satan is masterful at convincing single mothers (and others, for that matter) that the local body of Christ does not want them. Recognizing this, how can we address this challenge? 
Image Credit: ©Unsplash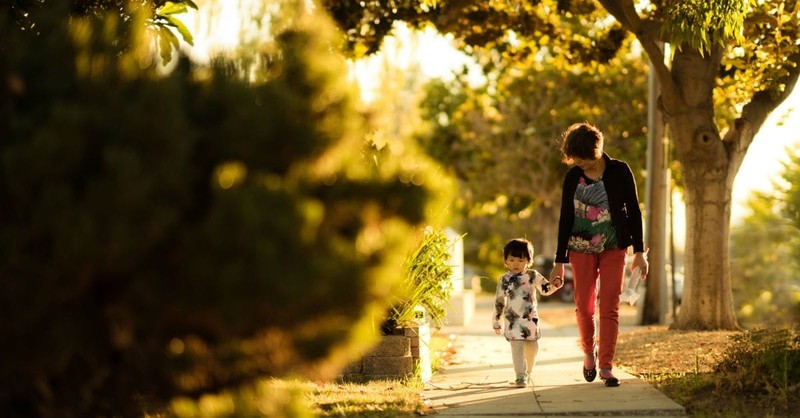 Step 1: Develop an Evangelism Plan to Reach Single Moms
First, the local church must develop a single mother's evangelism plan. Single mothers are the fastest growing demographic in the nation. 49% of all children today are born outside marriage. This means we must be strategic with witnessing to single mothers and their children. Develop outreaches that engage single moms. The list of possibilities are endless, but can include such things as: Single Moms Car Prep (for a free oil change and car wash), Single Moms Christmas Party Celebration, Nights of Worship, Outreaches at Community Centers or Parks that target single mothers, Free tutoring services for single-parent families, Mother's Day Programs, and so many more.
Yes, it will take some of the church's budget. Yes, it will take planning and volunteer hours. But long has the church held the belief that women's ministry, men's ministry, youth groups, or widows should warrant part of the budget (and they should). Single mothers simply need to be considered, seen, and strategically reached out to.
Image Credit: ©Unsplash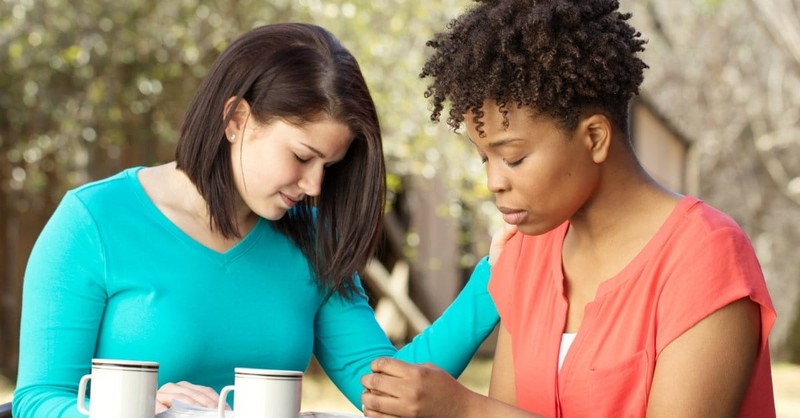 Step 2: Develop a Discipleship Plan for Single Mothers Who Make a Commitment to Your Church
Next, develop a single mother's discipleship plan. One-time single mom events are great. The assumption is that after such an event that all the single moms will acclimate into an existing program at the church or attend Sunday services, but in actuality, they don't. Some are "testing the waters," because they've been hurt by the church (or by others) in their lives. Some aren't sure where they fit in. Developing a discipleship plan is critical. What does that look like? Develop a single mom's ministry. The ministry looks different at every church, but it is simply an on-going, regular, gathering of single mothers that fellowship and grow in the Word together. 
Whether it be a single moms Sunday school class, life group, or more formal ministry that meets on a Friday or Saturday night, single moms often like to have a place where they can gather and discuss issues unique to them. Post-divorce classes are wonderful and provide healing for those who have gone through such trauma, but they are limited to 10-12 weeks and also only serve those who have gone through a divorce. What happens after the 12 weeks? What about the single mothers who were never married? While I greatly support divorce recovery programs, I vehemently believe that there should be a single mom's ministry that runs throughout the year, providing an opportunity for single moms to acclimate to the church.
Image Credit: ©Thinkstock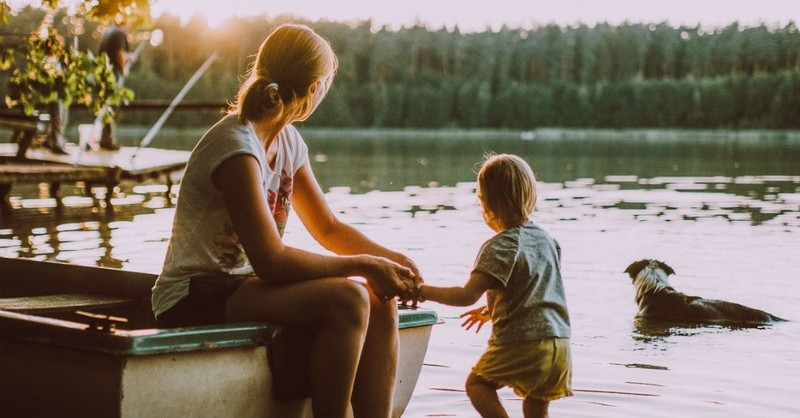 Step 3: Make Single Moms Ministry an Ongoing Ministry in Your Church
The single mom's ministry plan should be ongoing, much like women's ministry or youth ministry. People will come and go as life seasons change, but there should always be a place for them to plug in through a single mom's group. A healthy single mom's program gives single moms a place to grow, mentor other single moms, network about job or daycare opportunities, and provides a support chain that can assist with practical needs of the single-mom family, such as moving, babysitting, or listening ears. 
Image Credit: ©Unsplash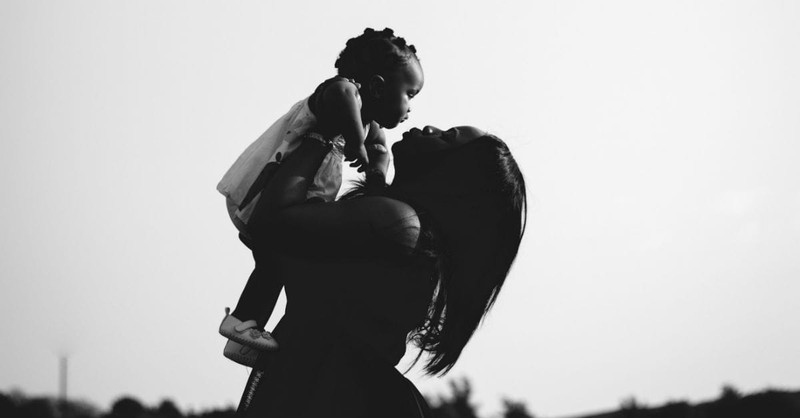 The Church Needs Single Moms
As a former single mother who had two children outside of marriage and who carried more shame than words can express, I implore you to hear me. The burdens for the single mom are many. The data doesn't lie. The single moms exist in your community, whether you have them in your church or not. Sometimes, the implementation of a single mom's evangelism and outreach program is just what your church needs to get more single mothers inside the church versus outside looking in. Even when she is doing an amazing job (and most are), working two jobs, juggling homework, finances, and carpool, with little to no help, she needs your support. She needs to know you see her and that she has value within the body.
Image Credit: ©Unsplash
Originally published Monday, 03 August 2020.
---
---