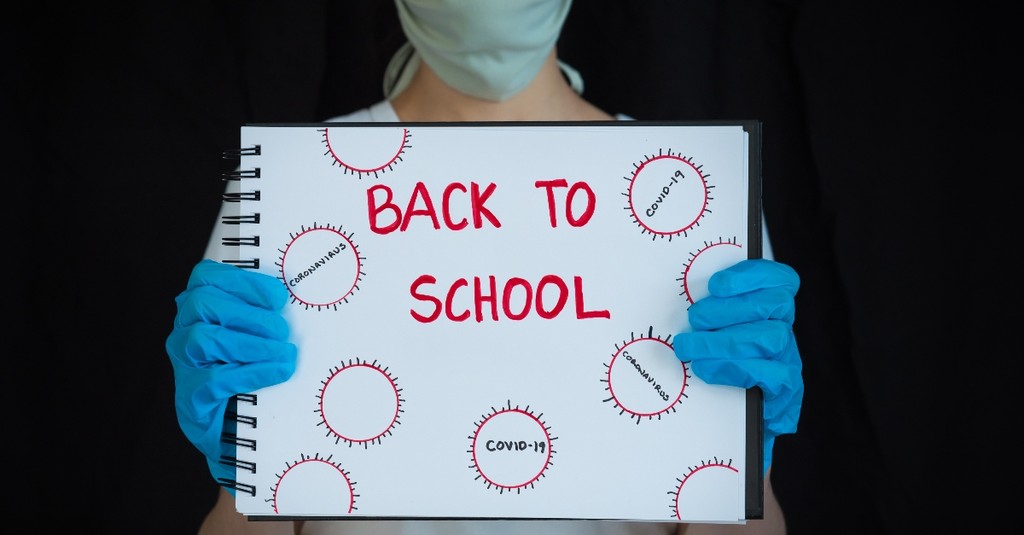 As a parent, it's been hard to miss the heated discussions taking place over recent weeks about whether or not children should return to school in the fall in the wake of the coronavirus pandemic.
Most schools have already set out plans for how they intend to keep children safe when they return, and now parents everywhere are left with difficult decisions about what course to take.
Some families are choosing to home school for the very first time or exploring online learning options, whilst others feel keener to return to a more 'normal' routine. Still, many other families don't have the luxury of choice at all. But with so many different options and conflicting opinions to consider, many parents and carers are understandably feeling uneasy.
Everyone wants the best for their kids, and let's face it, there's really no ideal 'scenario' here. In an ideal world everyone would be vaccinated before returning to work or school. However, since that reality is still a way off, parents are left weighing up the 'least bad' option instead—and there's so many different factors to consider.
What if we are lifting the stay-at-home orders too soon? What if someone in my household is considered high risk? What if I send my children back to school and then someone I love gets sick? And what about the longer term effect's on my children's social and emotional development?
For many families, there are more practical challenges too. What if both parents are essential workers, or have to work outside of the home? What about the parents of children with additional needs, or single-parents who are struggling to cope with the load?
When so many unanswered questions hang in the air, it can really start to steal away your peace.
But what if there is no perfectly right answer, and no perfectly wrong one either?
There is simply no 'one size fits all' when it comes to family life, and you have already been equipped with everything you need to make the best decision for your own unique family situation.
Here is some biblical wisdom to help you find God's peace as you make necessary decisions:
Photo Credit: © Getty Images/Amy Michell
Slide 1 of 7
Slide 2 of 7
Slide 3 of 7
Slide 4 of 7
Slide 5 of 7
Slide 6 of 7
Slide 7 of 7