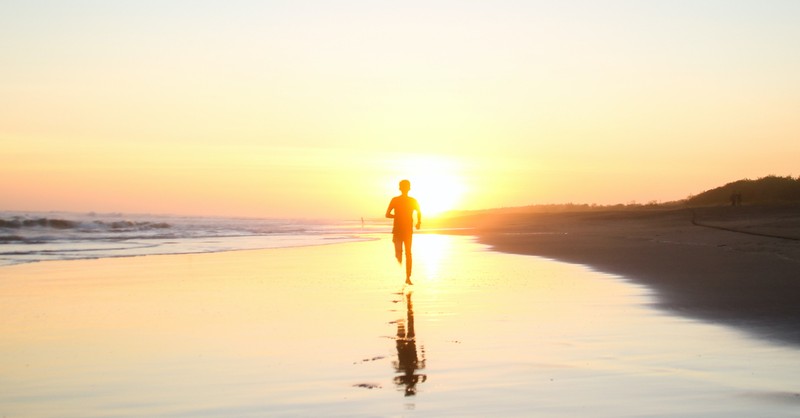 A Prayer for Your Children to Hold Fast to Faith
Jennifer Waddle

iBelieve Contributor
If you are praying for your children's faith, take heart. Know that your prayers matter to the Lord. He knows all about what concerns you today, and wants nothing more than for your children to place their faith in Jesus and continue to follow Him.
"Therefore, since we have a great high priest who has ascended into heaven, Jesus the Son of God, let us hold firmly to the faith we profess." (Hebrews 4:14)
Prayers for our children most often include requests for their safety, happiness, and success. But the most important prayer is the one for them to believe in Jesus as Lord and Savior and hold fast to their faith in Him.
Many of us train our children in the way they should go, trusting the Proverb that says, "even when they are old they will not turn from it." Yet, time and again, we watch as children lose interest in the Bible, turn away from the Lord, and sometimes walk away from faith altogether.
This alarming trend has many of us going to our knees, ceaselessly praying for our children's hearts to be turned back to the God who made them. And certainly, praying for our children to hold fast to faith is an intercession that needs to be made.
However, the Bible assures us we are not alone in our prayers. The Holy Spirit intercedes on our behalf. When we are at a loss for words, He communicates to the Father for us. As Romans 8:26-27 says, "In the same way, the Spirit helps us in our weakness. We do not know what we ought to pray for, but the Spirit himself intercedes for us through wordless groans. And he who searches our hearts knows the mind of the Spirit, because the Spirit intercedes for God's people in accordance with the will of God."
The Spirit intercedes for you, my friend. For all the times you run out of words to say, or feel inadequate in your prayers for your children, He intercedes with groans you cannot express.
If you are praying for your children's faith, take heart. Know that your prayers matter to the Lord. He knows all about what concerns you today, and wants nothing more than for your children to place their faith in Jesus and continue to follow Him.
Photo Credit: © Pexels/Samuel Silitonga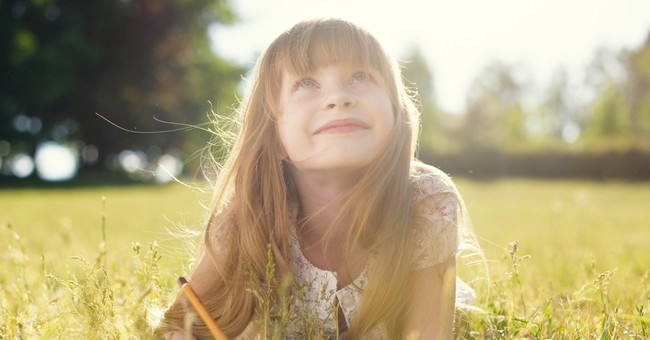 A Prayer for Your Children to Hold Fast to Faith
Lord God, we come before You on behalf of our children, praying not only for their physical safety and well being, but for their spiritual walk with You. Of all the things we want our children to hold fast to, it's faith in Your Son Jesus that we long for most. Please, Lord, hear our prayer today—a prayer for our children's hearts, minds, and souls.
We ask that You speak into their lives as only You can—reminding them of who You are. Please show them what You've done in the past, what You're doing in the present, and what You promise to do in the future. At every turn, lead our children to meet You again and again. Make Your presence known to them and comfort them with Your love.
As the world pulls at them, Lord, shield them from false beliefs. Hold them fast, Lord, to Your true and precious promises. Open their eyes to see that You are the Way, the Truth, and the Life. There is no other God besides You.
Please remind them of everything they've been taught from the time they were little until now. Bring to remembrance the Scripture verses they memorized in Children's Church. Help them recall the Bible lessons they were taught. Remind them to turn to Your Word in times of need, knowing You have the answers for life and faith.
Lord, help us, as parents, to know when to speak up and when to remain silent. Give us words of truth to share with our children at just the right time and in just the right way. Please remove the obstacles that get in the way of sharing Your Word. Provide opportunities for us to pour into their lives and be strong examples of what it means to follow You.
Thank You, God, for loving our children more than we ever could. We trust You not only with their physical health, but with their Spiritual health as well. Please work in their hearts as only You can. Knock loudly and persistently until they open the door and receive You as Lord and Savior of their lives. Most of all, help them hold fast to faith—no matter what challenges come.
In Jesus' holy name,
Amen.
"For whatever is born of God overcomes the world. And this is the victory that has overcome the world—our faith." (1 John 5:4 NKJV)
More resources to help your children hold fast to faith:
30 Scriptures to Pray Over Your Children
10 Ways to Help Kids Keep Their Faith
The Four Things You Can Do To Increase the Chances of Raising Kids Who Keep the Faith
Photo Credit: © Getty Images/myshkovsky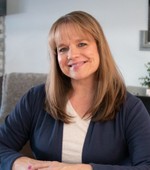 Jennifer Waddle is the author of several books, including Prayer WORRIER: Turning Every Worry into Powerful Prayer, and is a regular contributor for LifeWay, Crosswalk, Abide, and Christians Care International. Jennifer's online ministry is EncouragementMama.com where you can find her books and sign up for her weekly post, Discouragement Doesn't Win. She resides with her family near the foothills of the Rocky Mountains—her favorite place on earth.
---
This article is part of our larger Prayer resource meant to inspire and encourage your prayer life when you face uncertain times. Remember, the Holy Spirit intercedes for us and God knows your heart even if you can't find the words to pray.
Prayer for God's Help
Prayer for Strength
Prayer for Protection
Morning Prayers
Good Night Prayers
Now available is our new Daily Prayer devotional! An easy way to find start your day with prayer, read today's prayer and sign up to receive by email.
---