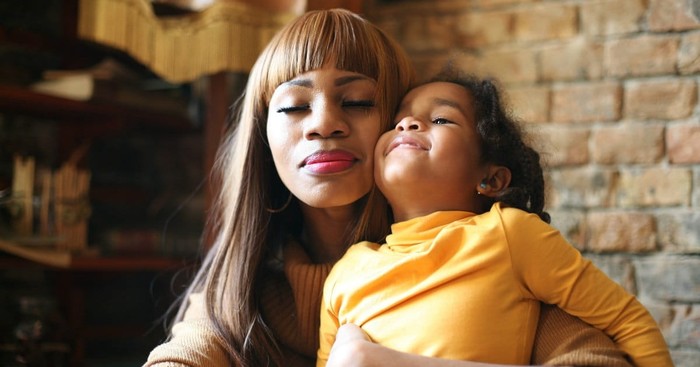 Although there is no fool proof way to ensure our children grow up to be wholehearted followers of Jesus, I can do my part now to plant and sow seeds of faith in them today.
Each morning, my husband and I gather in our living room, hold hands and pray for our church, our marriage, our family, and our children. Although there is no foolproof way to ensure our children grow up to be wholehearted followers of Jesus, I can do my part now to plant and sow seeds of faith in them today. Below each verse is listed along with a sample prayer to pray with or over your children.
Watch as the power of praying is revealed in the hearts and minds of your family. God's Word will not return void! There is supernatural power in speaking Scripture over your family and children. You have a God-given authority over evil to speak life and hope. These Scriptures also help align your heart with the will of God for your family. May God water the seeds you plant deep within your children's souls.
Download a free PDF version of these prayers for your phone! - Praying for Your Children: A 30 Day Prayer Challenge
Day One: Numbers 6:24-26- "The Lord bless you and keep you; the Lord make his face shine on you and be gracious to you; the Lord turn his face toward you and give you peace."
Lord, bless my children. Give them hearts that follow after you.
Day Two: Deuteronomy 13:4- "May you walk after him, and fear him and keep his commandments and obey his voice. May you serve him and hold fast to him."
Order my children's steps and guide them into the future you have for them.
Day Three: Deuteronomy 31:6- "Do not be afraid or terrified because of them, for the Lord your God goes with you; he will never leave you nor forsake you."
Give my family the strength to not be afraid. Give them courage to stand up to what is right.
Day Four: 1 Kings 9:4-"As for you, if you walk before me faithfully, with integrity of heart and uprightness, doing according to all that he has commanded him…"
Give them minds and hearts that remain faithful to you all the days of their lives.
Day Five: Psalm 25:12-13 "Who is the man that fears the LORD? He himself shall dwell in prosperity and his descendants shall inherit the earth."
Prosper my children, Lord. Help them understand that following you is the greatest success.
Day Six: Psalm 25:21 -"May integrity and uprightness protect me, because my hope, LORD, is in you."
Protect my family and kids from the evil forces that want to pull them away from you.
Day Seven: Psalm 36:7-8, "How precious is your loving kindness, O God! Therefore the children of men put their trust under the shadow of your wings."
Help my family and children put their trust in you.
Day Eight: Psalm 51:10- "Create in me a clean heart, O God, and renew a right spirit within me."
Produce within them an attitude of integrity, giving their lives to giving you glory.
Day Nine: Proverbs 3:24- "When you lie down, you will not be afraid; when you lie down, your sleep will be sweet."
Give my children sweet dreams at night. Rid them of nightmares that plague them.
Day Ten: Proverbs 11:21 "Though they join forces, the wicked will not go unpunished; But the posterity of the righteous will be delivered."
Let them leave vengeance to you, Lord. Let them not walk with the wicked, but with the righteous.
Day Eleven: Proverbs 20:7 "The righteous man walks in his integrity; His children are blessed after him."
Bless them for the times they do the right thing, even when no one is watching them.
Day Twelve: Proverbs 22:6 "Train up a child in the way he should go: and when he is old, he will not depart from it."
May the virtues we have instilled in our children take root and grow into a plant that gives life wherever it is planted.
Day Thirteen: Ezekiel 36:27– "I will put My Spirit within you and cause you to walk in my statutes, and you will keep my judgments and do them."
May my family walk with you always.
Day Fourteen: Matthew 5:16-"In the same way, let your light shine before others, that they may see your good deeds and glorify your Father in heaven."
May they be lamp stands that shine your light for all to see.
Day Fifteen: Matthew 9:37 –"Therefore pray the Lord of the harvest to send out laborers into His harvest."'
May they be ready when you harvest your crops. May they be as ripe fruit, ready to be plucked by your hand.
Day Sixteen: Matthew 18:18 – Jesus said: 'Assuredly, I say to you, whatever you bind on earth will be bound in heaven, and whatever you loose on earth will be loosed in heaven."'
May my children take responsibility for their actions and do what is right.
Day Seventeen: Mark 11:24 – "Therefore I say to you, whatever things you ask when you pray, believe that you receive them, and you will have them."
Help my children to pray with boldness.
Day Eighteen: Luke 10:19 – "Jesus said: 'Behold, I give you the authority to trample on serpents and scorpions, and over all the power of the enemy, and nothing shall by any means hurt you."'
Let my family walk in your authority. May they understand and live each day, asserting the authority you have given them as your children.
Day Nineteen: Acts 16:31 "Believe on the Lord Jesus Christ, and you will be saved, you and your household."
May they not only believe in you in their minds, but direct their actions so they may live that way each day.
Day Twenty: Romans 12:2- "Do not conform to the pattern of this world, but be transformed by the renewing of your mind."
Renew their minds. Remove what is evil and place it with what is good.
Day Twenty-One: Ephesians 2:10- "For we are God's handiwork, created in Christ Jesus to do good works, which God prepared in advance for us to do."
Prepare them from a young age for the purpose and plan you have for their lives.
Day Twenty-Two: Ephesians 4:32- "Be kind and compassionate to one another, forgiving each other, just as in Christ God forgave you."
May they be children known for their kindness and compassion.
Day Twenty-Three: Ephesians 6:14- "Stand firm then, with the belt of truth buckled around your waist, with the breastplate of righteousness in place."
Lord, I pray my family would begin each day putting on their armor, prepared and ready for battle.
Day Twenty-Four: Philippians 3:10-11- "I want to know Christ—yes, to know the power of his resurrection and participation in his sufferings, becoming like him in his death…"
Lord, lead them into an intimate knowledge of you.
Day Twenty-Five: Philippians 4:6-"Do not be anxious about anything, but in every situation, by prayer and petition, with thanksgiving, present your requests to God."
Do not give them a spirit of fear, but one of courage and surrender.
Day Twenty-Six: 2 Corinthians 4:3-4 – "But even if our gospel is veiled, it is veiled to those who are perishing, whose minds the god of this age has blinded, who do not believe, lest the light of the gospel of the glory of Christ, who is the image of God, should shine on them."
Let them not walk in darkness, but walk in your light.
Day Twenty-Seven: 2 Timothy 1:7-"For the Spirit God gave us does not make us timid, but gives us power, love and self-discipline."
Let them live lives that exude the fruits of your spirit.
Day Twenty-Eight: 1 Timothy 4:12- "Be an example to believers in speech, in conduct, in love, in faith, and in purity."
Let my children be leaders that others follow because they see you in them.
Day Twenty-Nine: 2 Timothy 2:10- "Therefore I endure everything for the sake of the elect, that they too may obtain the salvation that is in Christ Jesus, with eternal glory."
Don't let my kids be the soil whose seed gets snatched by the enemy. Be the rock they can hold onto during times of trouble.
Day Thirty: 1 Peter 2:17- "Show proper respect to everyone, love the family of believers, fear God, honor the emperor."
Let them be Christians that respect the authorities above them, even when those people do things that are not in accordance with your will.
Image Credit: Thinkstock-liderina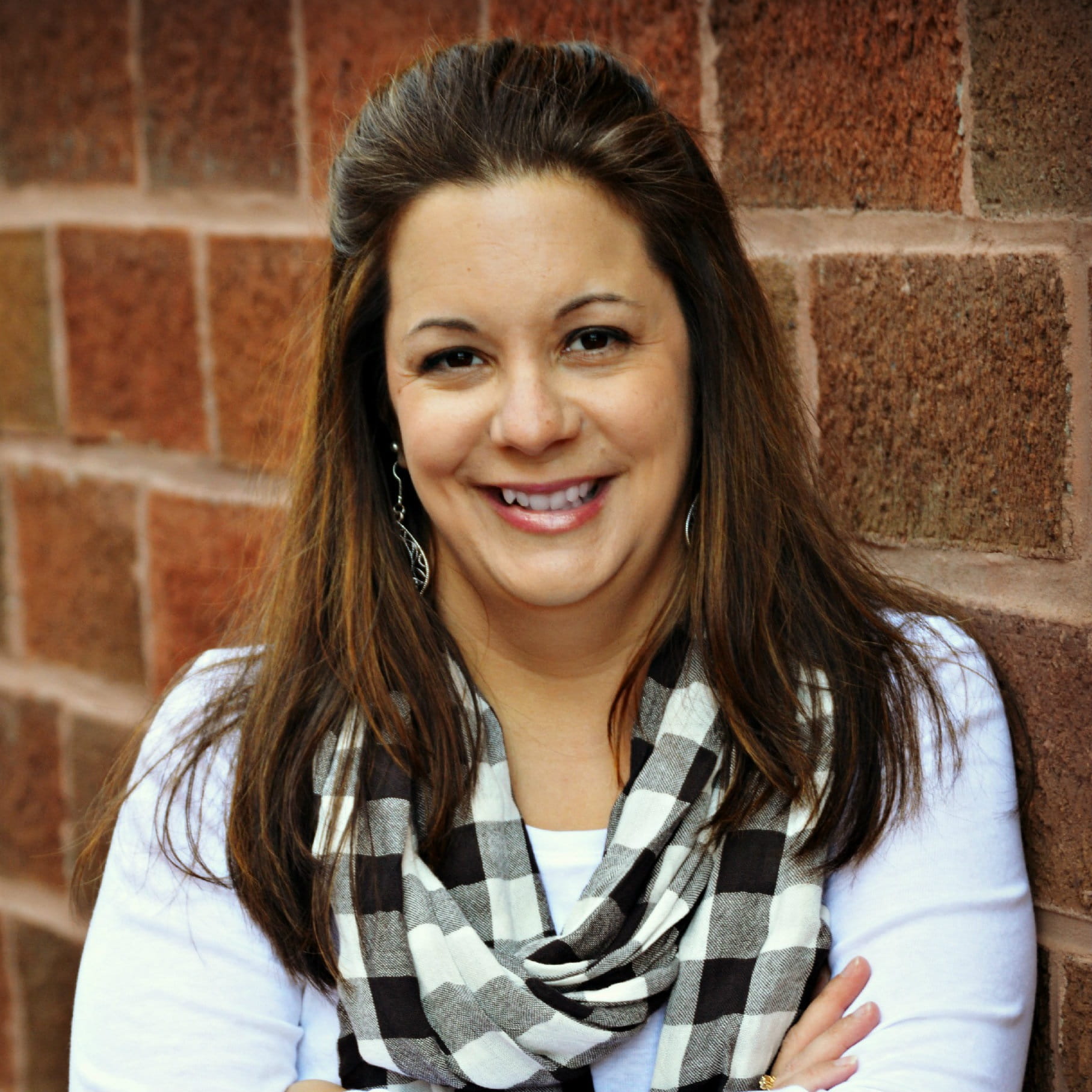 Michelle S. Lazurek is an award-winning author, speaker, pastor's wife and mother. Winner of the Golden Scroll Children's Book of the Year and the Enduring Light Silver Medal, she is a member of the Christian Author's Network and the Advanced Writers and Speakers Association. Her first book with Leafwood Publishers, An Invitation to the Table, came out September 2016. She also teaches at various writers' workshops, such as the Montrose Christian Writers conference. She and her husband live in Coudersport, Pennsylvania, with their two children, Caleb and Leah. For more information, please visit her website at michellelazurek.com.
---
---