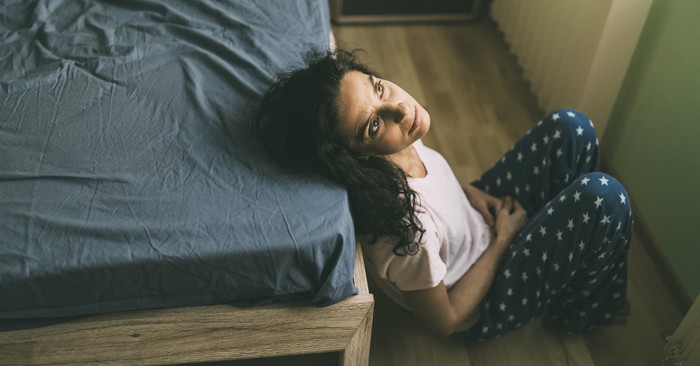 If you need the strength of God to get you through a time of weakness, please join me in this prayer.
"For in this hope we were saved. Now hope that is seen is not hope. For who hopes for what he sees? But if we hope for what we do not see, we wait for it with patience. Likewise the Spirit helps us in our weakness. For we do not know what to pray for as we ought, but the Spirit himself intercedes for us with groanings too deep for words." (Romans 8:24-26)
Pray for Strength in Your Weakness
"What is that sigh for?" My husband calls from the other room alerting me to the air I exhaled. I thought it had been internal. I thought the worries of the week ahead were contained in my head not leaking audibly out my mouth. I had been looking at my week wondering how to get the to-do list done. Wondering what I could scratch off the list and realized that the list was already down to only things-that-must-done.
I don't know if you find this to be true, but I find some days are just hard. On the days when I wake up and wonder how I'll make it through the day, I've learned to rally myself by quoting Judges 6:14, "Go with the strength you have."
I love this verse and the story behind it. God spoke these words to a man called Gideon. Gideon found himself in a pretty impossible situation. In Judges 6 you can read about how an angel came to Gideon and told him to fight the Midianites who at the time were enslaving the Israelites.
Gideon is unsure about why God chooses him to undertake this hard task. He questions God, and he goes on to test God, but what I love is how God replies, how God tells Gideon that he won't succeed because he is a mighty warrior, but because God goes with him.
I love that Gideon's story recognizes strength isn't always mighty or brave or confident.
"But he said to me, "My grace is sufficient for you, for my power is made perfect in weakness." Therefore I will boast all the more gladly of my weaknesses, so that the power of Christ may rest upon me." (2 Corinthians 12:9)
Sometimes strength is trusting that God is sending me even when I'd rather run from a situation.
Sometimes strength is moving forward, even at a crawl.
Sometimes strength resides in small actions, in walking out the door, in kind words.
Sometimes strength is believing God's power comes into its own in my weakness.
Sometimes strength is going anyway.
Sometimes strength is doing the next small thing.
And sometimes doing the next small thing is all I need to do to see God's strength come into its own in my weakness. But other times I can't see God's strength in my weakness, and that is when I reach for my Bible and imagine Paul is praying Colossians 1:10-12 (MSG) over me:
Bible Prayer for Strength
We pray that you'll have the strength to stick it out over the long haul...
Strength that endures the unendurable and spills over into joy…
Strong enough to take part in everything bright and beautiful that the Father has for you.
As I pray this verse in my head I begin to feel that the long list of things I have to do– the minor things and the major things – can be achieved if I ask God for strength.
I look at the list again and I pray for strength, not the kind of strength that has me gritting my teeth but the kind of strength that spills over into joy.
God is strong when we are weak and at his weakest his strength makes our strongest moment look like a baby struggling to stand on its own two feet.
God's strength is the kind of strength I need as I sigh about the week. It's the kind of strength that gives me the ability to face my to-do list and make it through hard days. The glory-strength God gives, is the kind of strength that endures the unendurable and spills over into joy.
A Prayer for Strength
Lord Jesus, give me the strength to stick it out over the long haul—not the grim strength of gritting my teeth but the glory strength God gives. It is the strength that endures the unendurable and spills over into joy, thanking the Father who makes me strong enough to take part in everything bright and beautiful that he has for me. Jesus, give me strength in my weakness. Amen.
A Prayer for Strength for When You're Facing Your Fears
Heavenly Father, I come to you today, full of anxiety and fear of what is going on around me. Lord, you know it is in my nature to want to run away and hide from my problems. But I don't want to run away anymore. I want to face my fears head-on, and I need your help.
Lord, I desperately need your strength to move forward. I need your Spirit to lead me. I feel weak and helpless. I feel as though I have no strength to carry on. But somewhere in the back of my mind, I know that in my weakness, you are strong. Your word tells me that I can delight in hardships, persecutions, and difficulties. For in times of trouble, you are very strong indeed (2 Corinthians 12:10).
Gracious God, please help me to see things as you see them. As my situation seems to grow into a mountain of hardship, please help me see you more and more. Help me to recognize your provision and wait for you to lead me. I know you care about me. You care about what I am going through. Thank you so much. I lean on you now, for every bit of strength to go on. For it is by your strength—the strength of your Spirit—that helps me scale every mountain in my life. Help me to keep going, even when I'd rather give up. I need you.
Father, I commit every worry to you today. Every thought that darkens my mind, every cloud that covers my heart, I commit them to you. I ask for your peace—the peace that surpasses all understanding. Right in the middle of my worst fears, Lord, I ask for your peace and rest.
Holy God, in the name of your Son, Jesus, I pray for wisdom in this situation. I ask for the wisdom only you can give, and I believe you will give it. Thank you for that promise. I believe you will give me the strength to stand. I believe that you will be with me every step of the way. I believe you've got this. You've got me.
Thank you, Lord, for hearing me when I pray. I lift my hands in praise to you today and know that you are faithful. I trust You completely with my fears. I thank you for giving me strength through the storms of life. I pray these things in the mighty name of Jesus. Amen. - Jennifer Waddle
A Prayer for Joy and Strength
Father, Praise You for these lessons on strength and joy, and for Paul's faithful life witness left behind for us to learn from. Father, You command us to be joyful always, but You do not expect us to be able to figure out how to attain or retain that joy ourselves.
You gave Your Son Jesus to light the way a joy-filled life. Through His earthly footsteps, we study the example He left for us to follow. Thank You for Scripture. As 2 Timothy 3:16 states, "All Scripture is God-breathed and is useful for teaching, rebuking, correcting and training in righteousness."
All of creation reminds us of You. The beauty of nature and the marvel of the changing seasons. The uniqueness in all of us and the diversity in the daily horizon. Surround us with reminders of You often, through nature, the people you place in our lives, and the Bible. May the Holy Spirit help us to understand Your Word, and will for our lives. Bless our hearts with sustaining joy, and the strength to hold onto it no matter what.
In Jesus' Name, Amen. - Meg Bucher
A Prayer for Strength to Endure
Lord, I am weary and don't know when this "race" will end in my life. I feel like I've been running forever, trying to outrun this trial. Help me to stop trying to outrun my pain but rather run with endurance the race you have set before me. I know that because of you I am ultimately a victor over the trials in my life. I know that nothing in this world can separate me from your steadfast love. Please give me a measure of your love today; give me the strength to endure this trial. Thank you for your love for me that never ends! And thank you for the crown of joy that awaits me forever in your Kingdom!
In Jesus' Name, Amen!
A Prayer for Strength During Mental Exhaustion
Dear God, The constant struggles and demands feel intense some days. We're weary and worn. We feel exhausted and discouraged. There never seem to be enough hours in the day to get everything done that we need to get completed. And it's just hard to keep going in the face of defeat and discouragement. Please help us to remember that you are there, close, and you promise never to leave us.
Thank you that you are our Refuge and our strength, an ever-present help in trouble. Help us to trust you more, to stop wasting so much time just spinning our wheels, distracted and worried, or wrestling in our own strength.
Forgive us Lord for the times we've failed to lift our eyes first to you, for the days we've forgotten to even come before you. Fill us with the power of your Holy Spirit today; with your strength, your peace, your joy. Fill us with your spiritual wisdom and discernment, and the constant reminders that your presence will go with us, and you will give us rest.
We ask for your healing over every part of our lives – physically, emotionally, mentally, and spiritually. We ask that you would make us strong and resilient for the days ahead. We know that you have a great purpose for those who believe in your name. Help us not to allow the distractions and struggles of our days, weary us down to the point of exhaustion.
We know that your desire is for us to live this life abundantly and free. Thank you that you are greater than anything we face here in this life, and our desire is to reflect your love and light to a world that so desperately needs your hope.
We know that the enemy wouldn't be fighting so hard against us if we weren't making a difference for your Kingdom. He wouldn't be trying so hard to stop us if he didn't think you had so much good still in store.
Remind us that all the momentary troubles and every single battle belongs to you. We believe that whatever we're up against can be taken down in one fail swoop by your mighty hand.
Thank you for the victories in our lives, that have no explanation except, "God did this." We give you the glory and honor for all that you're doing every day, even in the times we can't see it all, or fully understand your ways.
Help us to keep our eyes on you and not just our circumstances. Help us to see when another soul around us needs to be encouraged too. May we be faithful to carry one another's burdens, remembering that we're all in this life journey together, and there's great power in unity.
We love you Lord and we need you today. We're reminded of our weakness, but we know that in you, we are strong. We lift up our hearts and hands to worship you. Thank you for your great love and care. Thank you that you surround us like a shield, we choose to find rest in you today.
In Jesus' Name, Amen. - Debbie McDaniel
For Encouragement
Lord, like David, I need your encouragement in a time of trial and anguish. Thank you that you are always on the throne, always my God, ready to save. Thank you for being the same God to me that you were to David. Thank you for always being near and always rescuing me from my fears and hurts. Lord, help me remember that daybreak might be just ahead, that this trial will not last forever. Fill me with the hope that daybreak is coming and that your love will always prevail!
In Jesus' Name, Amen!
A Prayer for Strength Against Spiritual Warfare
Heavenly Father, each day is a struggle against sin and temptation. Give us the strength to overcome cruelty with grace, and hatred with love. God, remind us that our actions matter. We do not fight a physical battle but a spiritual one, and with each act of compassion, we build your kingdom. Help us to be kingdom-builders today. Amen.
Related Articles: 5 Powerful Prayers from Scripture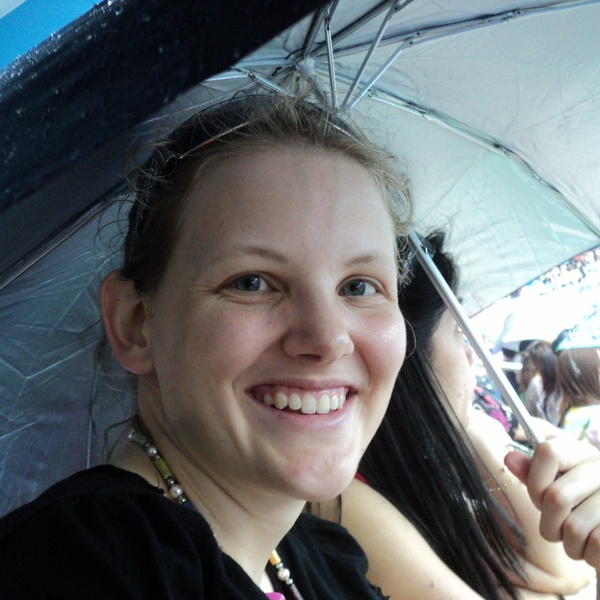 Wendy van Eyck is married to Xylon, who talks non-stop about cycling, and makes her laugh. She writes for anyone who has ever held a loved one's hand through illness, ever believed in God despite hard circumstances, or ever left on a spontaneous 2-week holiday through a foreign land with just a backpack. You can follow Wendy's story and subscribe to receive her free ebook, "Life, life and more life" at ilovedevotionals.com. She would also love to connect with you on Facebook and Twitter
Related podcast:
The views and opinions expressed in this podcast are those of the speakers and do not necessarily reflect the views or positions of Salem Web Network and Salem Media Group.
Related video:
Click to read the full article.
Photo and video Credit: ©SWN Design/©GettyImages
---
---