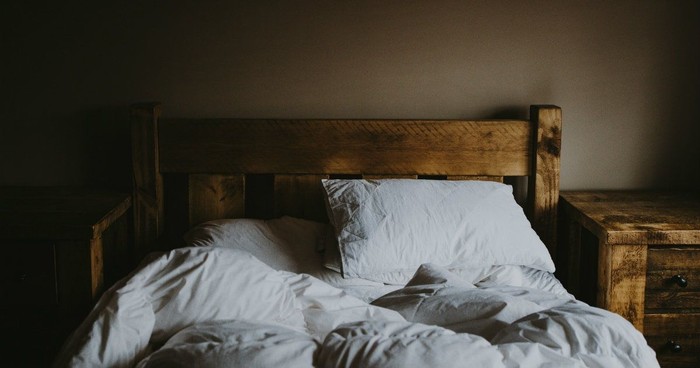 At the end of every day when it's time to go to bed, there's nothing better we can do than to give it all to God. To lay down our worries and cares. To thank him for his blessings and his presence through every hour of the day. To recognize the ways he's led us, offered protection over our families, and provided for our needs. And though often we know that to be true, it can be difficult to really let everything go. Or we forget to even give him thanks for the constant way he's at work in our lives.
We carry the worries and stress straight to bed with us. We hold on to the wounds and hurt feelings. We wrestle for sleep but can't seem to turn off the spinning thoughts of to-do lists, schedules, and what we still need to get done for tomorrow. There is no better place to turn than a bedtime prayer to surrender and let God be God.
It's true, some days just get hard.
We feel exhausted. Worn. Tired of fighting. Struggling with defeated thoughts. None of us are immune. And often there's not even just one big thing, but just lots of little battles that can drain us dry. Parenting, marriage, job, relationships, fears, worries about the future, experiencing loss, discouragement, illness, money problems – it all can leave us beaten down and worn. And the enemy seems to fight hardest when he knows we're already weary.
God's very presence and the truth of his word are the only things that can bring deep peace to our souls. The peace he gives is the kind of peace the world can't offer, the kind of peace that doesn't make sense even to our own minds. When we pray before sleep, we give space to allow God's words of peace to speak over us.
Save this PDF of 30 Prayers to De-Stress to calm your anxiety before going to sleep!
Photo by Jordan Bauer on Unsplash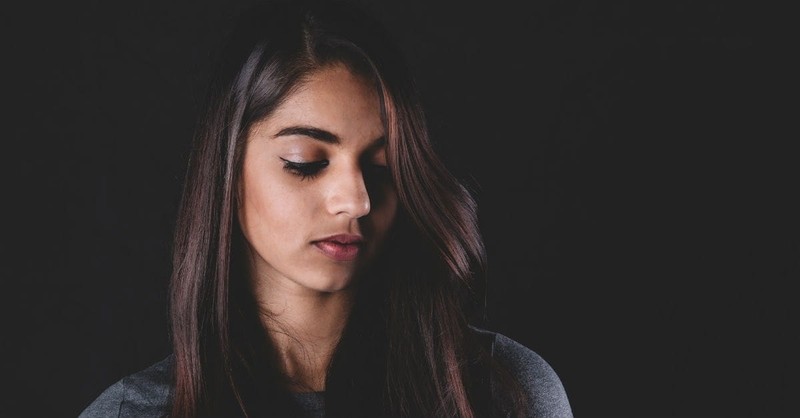 "Your future is secure and made certain because of him."
May he remind you right now in this evening hour that you are never alone, that he knows your way, and he has a plan. He's right there with you, both now and in all your tomorrows too. He has already covered the past, so you don't have to keep going back there. You don't live there anymore. And your future is secure and made certain because of him. You can rest assured, knowing, believing, he holds it all in his hands.
Come to him with your troubles. May God lift all burdens of anxiety from your shoulders. Where you've been filled with doubt, may he replace it with faith. Where you've been filled with racing thoughts, may he replace it with calm.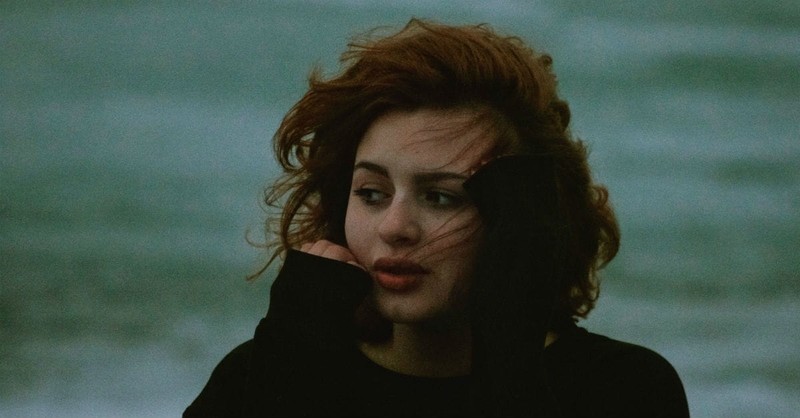 "He's the storm-calmer, the peace-giver, the burden-lifter, the hope-bringer."
Whatever's pressing on our minds and hearts tonight, may God give us the strength to lay it down...again. All our wrestling, and the worries and stress we carry into sleep, are useless. We can trust that he'll take care of whatever concerns us. He knows the best way; his timing is perfect. And he is able. He's the storm-calmer, the peace-giver, the burden-lifter, the hope-bringer. Nothing is too difficult for him. He truly is our peace.
Use this bedtime prayer as an outline for your own prayer to God for the end of each day, and let him fill you with his peace and love.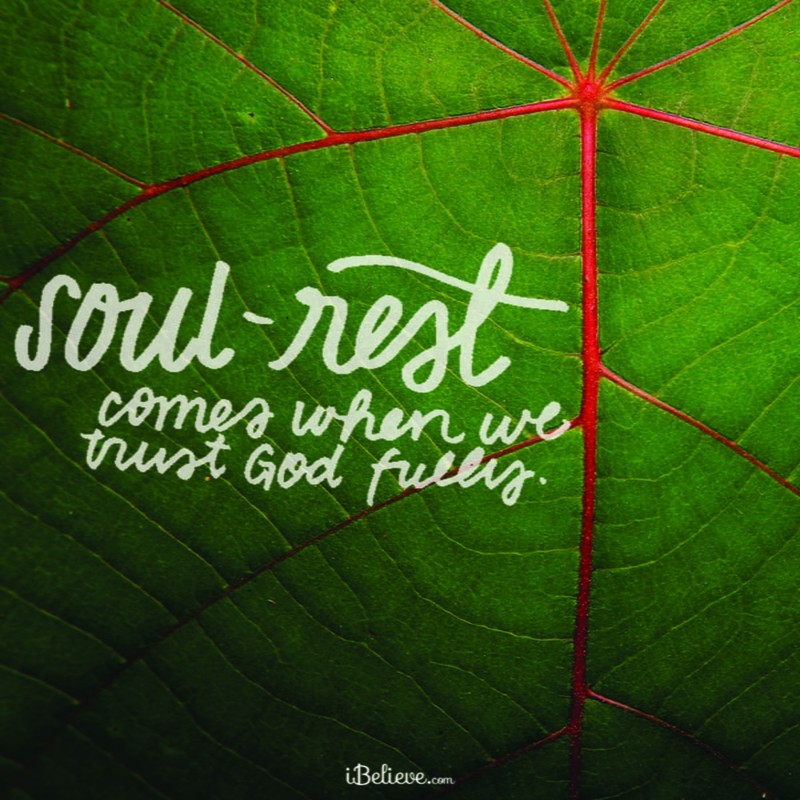 A Bedtime Prayer to End the Day and Find Sleep:
Dear God,
Thank you for the blessing of this day and your goodness in it, we're grateful for the gift of life. Thank you for all that you've allowed into our lives these past hours, the good along with the hard things, which have reminded us how much we need you and rely on your presence filling us every single day. Thank you for your great love and care. Thank you for your mercy and grace. Thank you that you are always with us and will never leave us.
We ask for your huge peace to surround us tonight, all of us who feel restless and worried right now, those who have been carrying big burdens and shouldering stress. Help us to lay it down before you, again, even though we're struggling to really let go. Remind us that you can carry it so much better than we ever could. May your power and your rest fill us fresh. May the presence of your Spirit breathe hope deep into our souls, even as we sleep.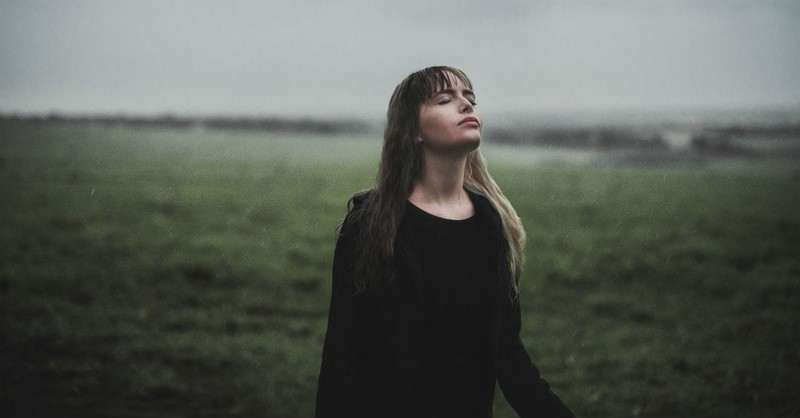 We give you every care, and every anxious thought.
We choose to find rest in you. We choose faith over fear. Thank you that you are our refuge and strength, a very present help in times of uncertainty or trouble. Thank you for your promise that it's your peace that will guard and protect our hearts and minds in Christ, as we pray about all that concerns us.
Lord we confess to you that sometimes our worries seem too big, we don't see a way out of our current circumstances, and we can't understand what you're doing. But we know that you see the big picture and thank you that you are with us in it all. Help us to trust you more. Thank you for your reminders that you are surely with us. Thank you that through every weakness and hard place, your strength is displayed in our lives. We can't do it on our own. But you can work miracles, in us, through us.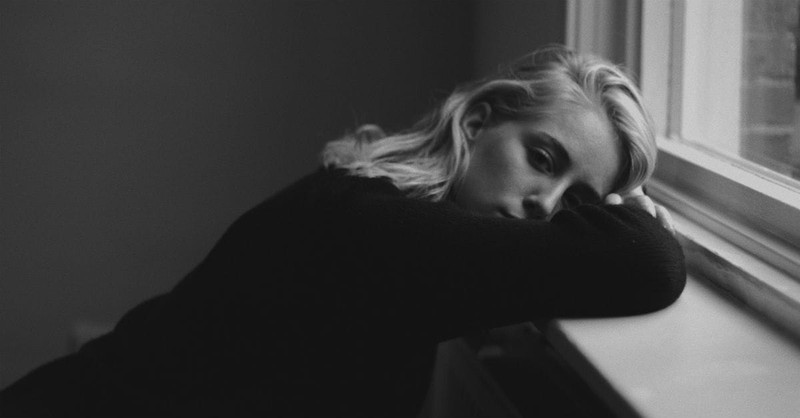 Forgive us God for the times we missed the mark today.
Forgive us for the times we tried to do things all in our own strength, getting too easily distracted, or forgetting our need for you. Forgive us for letting fear and impatience control us, or for allowing pride and selfishness to dictate our choices. Forgive us for not following your ways or for living distant from your presence. Cleanse our hearts and renew our minds in you, as we lay it all to rest.
We ask that you would provide for our needs, even as we sleep. We pray for your huge grace and favor. We thank you that you never sleep or slumber, that you're always at work, even in the dark of night, even behind the scenes where we can't fully see. We pray for your blessings to cover us, that you would make every plan you've birthed in our hearts to succeed at just the right time. We pray that you'd be opening doors, clearing pathways, closing the wrong roads, and setting up our way for tomorrow.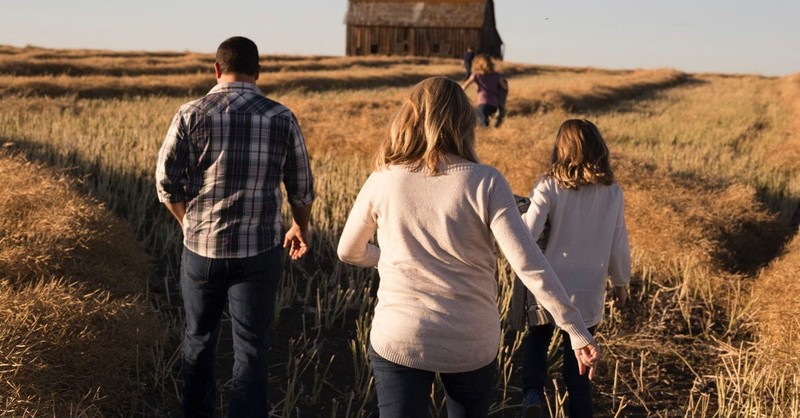 We pray for your protection over our family and all those we love.
We ask for your hand to cover us and keep us distanced from the evil intent of the enemy; that you'd be a barrier to surround us, and we'd be safe in your hands.  We pray for your healing and huge grace to encircle us in every need, and for your comfort to cover us when we feel deep loss. We ask for your angels of protection to surround our families through the night.
Help us to be alert to your spirit, that our hearts would be eager to hear your voice as we awaken. We pray you'd make us strong and courageous for the road ahead. Help us to feel refreshed deep down in our souls, and to be faithful to walk in the wisdom of your word. Give us a desire for more of your presence. Help us to remember to rely fully on you, fixing our eyes on Jesus. We ask for your words of truth and power to strengthen us in our inner being.
Thank you for your goodness, thank you that you know the way we take and that you have a plan.
We love you Lord, we need you, and we thank you we can rest in your perfect care.
In Jesus' Name,
Amen.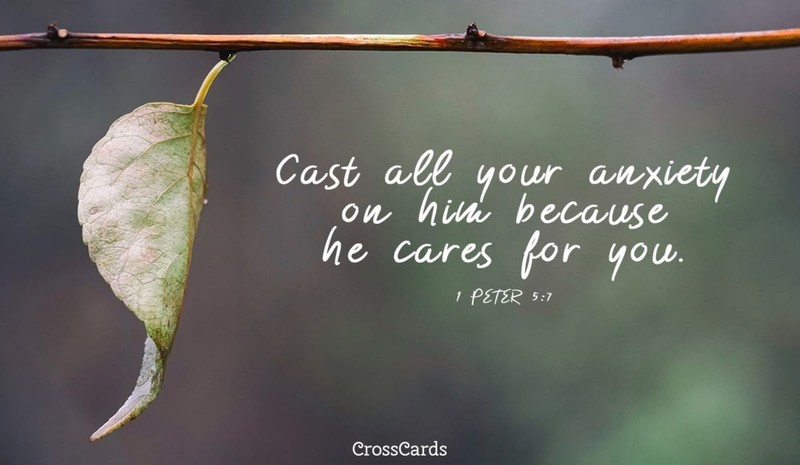 12 Verses to Pray Before You Sleep
"Do not be anxious about anything, but in every situation, by prayer and petition, with thanksgiving, present your requests to God. And the peace of God, which transcends all understanding, will guard your hearts and your minds in Christ Jesus." Philippians 4:6-7
"Cast all your anxiety on him because he cares for you." 1 Peter 5:7
"You will keep in perfect peace him whose mind is steadfast, because he trusts in you." Isaiah 26:3
"God is our refuge and strength, an ever-present help in trouble." Psalm 46:1
In peace I will lie down and sleep, for you alone, Lord, make me dwell in safety." Psalm 4:8
So do not fear, for I am with you; do not be dismayed, for I am your God. I will strengthen you and help you; I will uphold you with my righteous right hand." Isaiah 41:10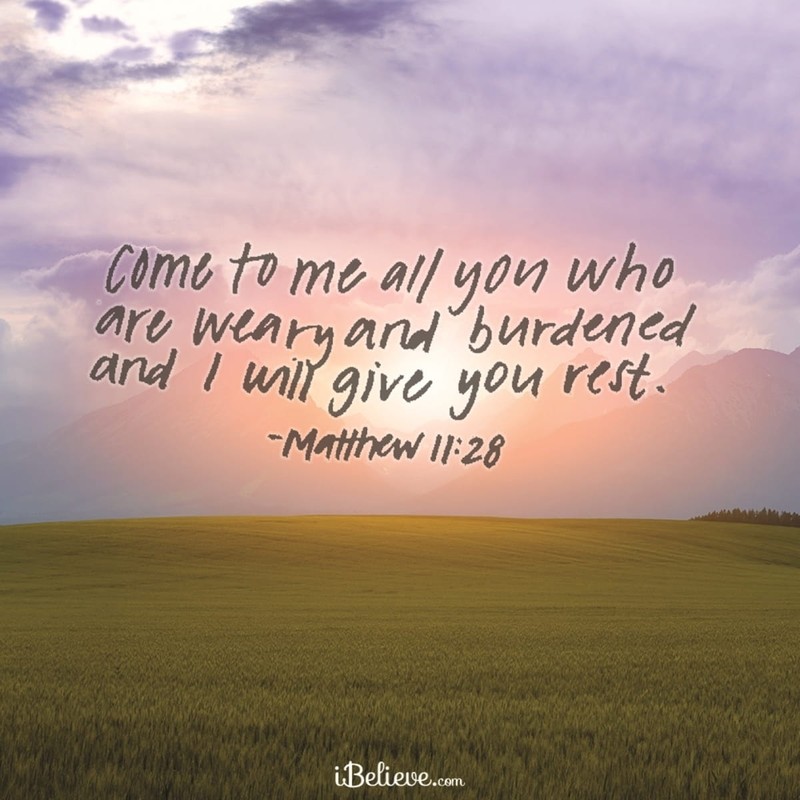 "Come to me, all you who are weary and burdened, and I will give you rest." Matthew 11:28
"The LORD will fight for you; you need only to be still." Exodus 14:14
"When you lie down, you will not be afraid, when you lie down, your sleep will be sweet." Proverbs 3:24
"Peace I leave with you, my peace I give you. I do not give to you as the world gives. Do not let your hearts be troubled and do not be afraid." John 14:27
"…for he gives to his beloved sleep." Psalm 127:2
"He who dwells in the shelter of the Most High will abide in the shadow of the Almighty. I will say to the LORD, 'My refuge and my fortress, My God, in whom I trust!' He will cover you with His feathers, and under His wings you will find refuge..." Psalm 91:1-2,4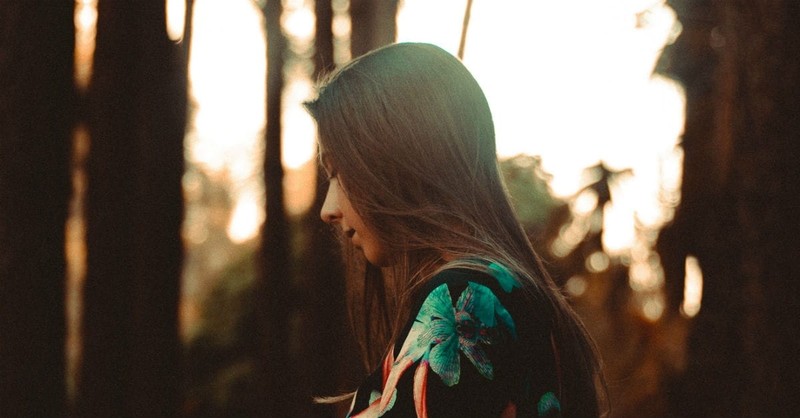 More Prayers
Originally published Wednesday, 12 January 2022.
---
---