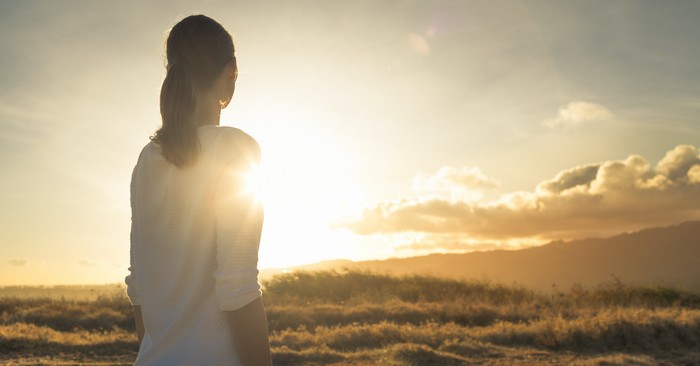 Hope. We hope for something to happen to change our current situation into something better. The Greek word for hope is elpis which means to anticipate or to have an expectation of what is sure (what is certain). When we are hoping for something, we are anticipating a most favorable outcome in our situation making it more secure than it presently stands. But what if our situation, and what we can see in front of us in the middle of our circumstance, shows absolutely no sign of any sort of positive light or outcome other than the dark and gloom in front of us?
In Hebrews 10:23, we are encouraged to "hold tightly to hope without wavering, since He who promised is faithful."
We are told to hold tightly to this hope — but what if our situation looks hopeless?
How do you cling to hope when your husband just left and told you he wants a divorce? Or when your child is walking so far away from the Lord in sin, that the hope of them walking with the Lord seems impossible. When the doctor diagnoses a loved one of a wretched and possibly deadly form of cancer. Or when a hopeful woman has dreamed of carrying children only to be told that she is barren, and all hope is lost. Perhaps you or your spouse's income has been changed drastically and absolutely no outstanding offers are on the table leaving you with little to no hope of what's to come.
We are told that we can have this hope in God despite our circumstances that leave us feeling hopeless.
Photo Credit: © Getty Images/kieferpix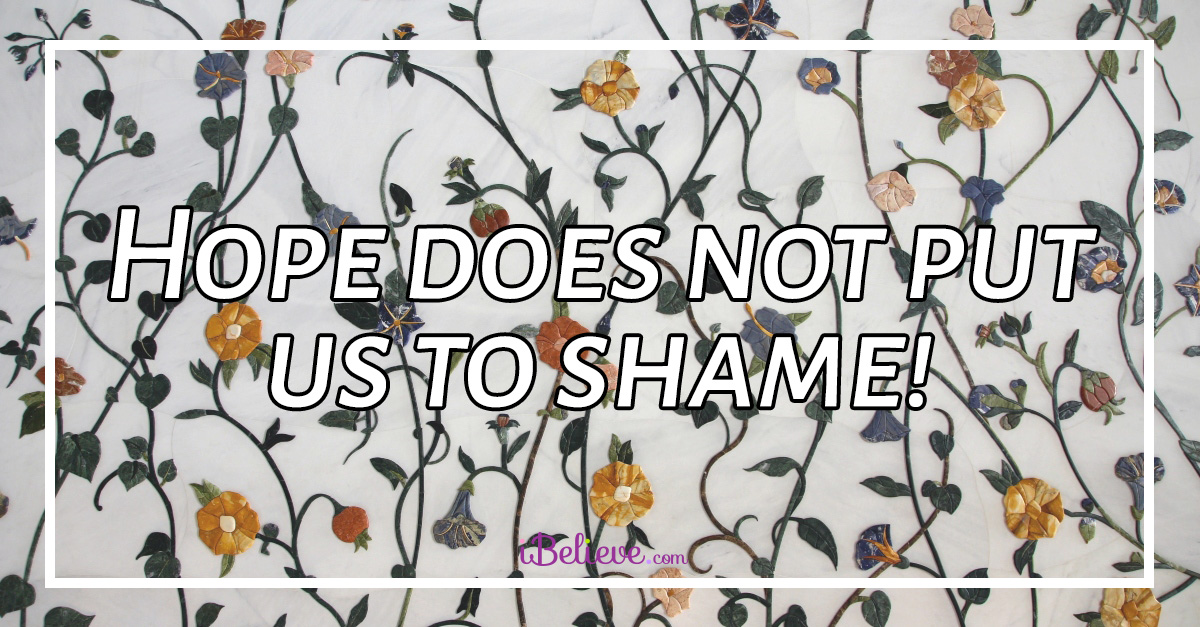 How to hold tightly to hope.
Scripture says to we are to hold tightly to hope "without wavering" (Hebrew 10:23). The original Hebrew word for "waver" is pacach, a verb meaning "to pass-over, to spring over, to skip." Think of it as a light-footed bounce, a step that's rarely steady and firm. It reminds me of a game I played as a child. The game of hopscotch jumping on one leg to the next box trying hard to maintain your balance skipping your way through the game off-balance.
In the same way, are you skipping your way through all of life's circumstances wavering from one minute trusting God, all while limping along, unsteady, hesitating, and hopeless the next minute? It feels as if you are losing your balance wavering from one lost hope to the next.
We must cling to hope, hold tightly to it, and do this without wavering. Otherwise, we will be hopscotching in life, causing us to be thrown around every which way from hopeful to despair and back and forth again. When we are constantly stopping and starting, halting and limping, we are living life unbalanced and not able to move straight ahead.
I wonder if this is why we are told in Hebrews 6:19 that "Hope anchors the soul." Meaning it's what keeps up steady and secure. We are told to stop wavering and tie our anchor to the hope in Christ.
Hear this today: other people don't anchor us, the news or politics don't anchor us, nor does our favorite motivational speaker, quote, or devotional we read anchor. None of these resources anchor us in the middle of our hopeless circumstance. It is the hope we have in the source Himself, in Christ, that anchors our souls. It is this hope we can hold tightly to without wavering that will carry us through our circumstances when all hope seems to be lost. If our anchor is not in the hope and trust in the Lord, we will be thrown around in life's waves when hopeless situations come our way. We must anchor ourselves today in the Lord without any room of wavering. We can do this, because as Hebrews 10:23 goes on to say God can be trusted, for "He who promised is faithful."
Hope in the only One who won't leave us hopeless.
We can put our hope in others, ourselves, and things. But it's putting your trust in wavering situations and unfaithful people that will almost always leave you disappointed. The only person and thing that will always remain is God and His unfailing never-ending faithfulness. His word is the hope we can cling too, for He always follows through on His Word. In fact, any word He speaks, "will not return to Him empty, but will accomplish what He desires and will achieve the purpose for which He sends it" (Isaiah 55:11). So, whatever the Lord speaks, it will happen, it will come to pass, for He is faithful in what He says and follows through in whatever He speaks.
If there is one thing we know to be true in the Bible is that God is indeed faithful. Our hope in Him alone is the only hope that won't leave us hopeless. His Word promises us the greatest hope we can cling to in every circumstance we face here on earth.
Revelation 21:4 is my hope verse and I encourage you to make it yours today too. We are promised — not just by anyone, but a faithful God — that "God will wipe away every tear from your eyes; there shall be no more death, nor sorrow, nor crying. There shall be no more pain, for the former things have passed away, and He who sits on the throne says, "I will make all things new."
Friends – hear me when I speak this into your current situation where all hope feels lost: that we one day will not have to live like that. That one day, it will all be over. Even though we don't see the ending to our personal story now, we can rest in the hope and promise that we know how the bigger story, God's story, will end. It ends in perfect union with Him. It ends in a beautiful place where pain doesn't exist, and our current circumstance that feels completely hopeless right now as you are reading these very words – it will all one day be a thing of the past. Our souls will live in eternity with our Maker. Don't let your spiritual gaze and eyesight lower from heaven down to earth. Keep looking above with an eternal perspective. We are not promised a life without pain, but we are promised the hope that we can cling to like never before.
Design Credit: © SWN/Bethany Pyle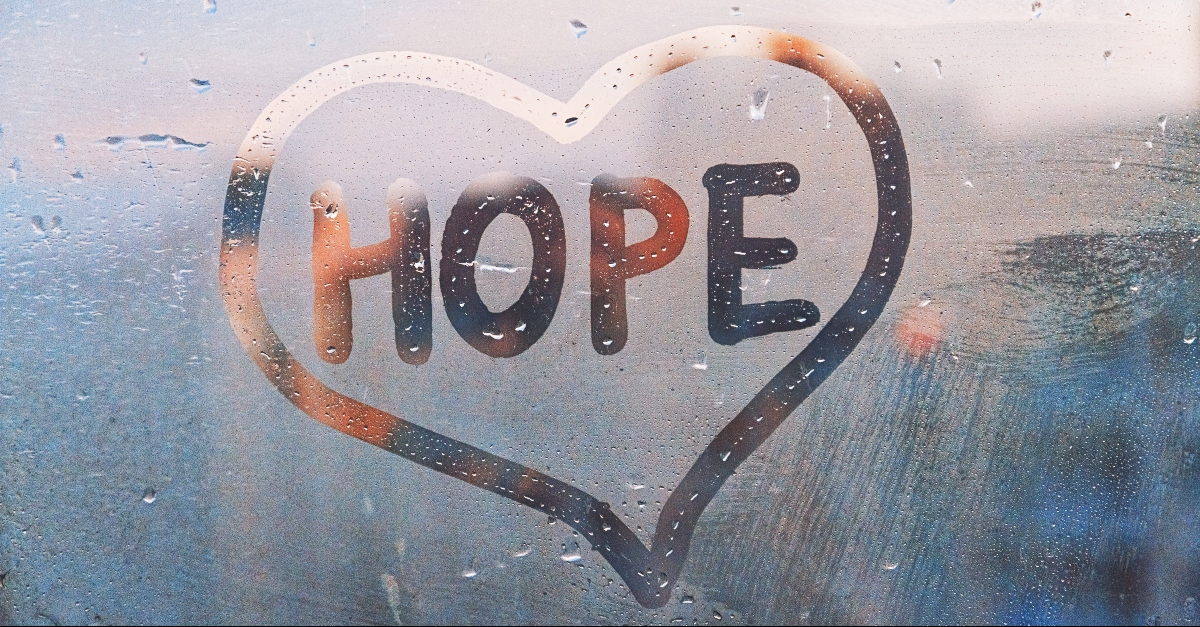 A Prayer for When You Hunger for Hope
Dear God,
Thank you, Father that we have a hope we can cling to in our everyday. It is a hope we can hold tightly to when all else around us seems lost and completely shattered, full of hopelessness. Thank you that even though things around us don't feel good, nor look good, we can stand firm knowing that the God who-sees-it all, is in fact good (Ecclesiastes 12:13-14). We thank you for your faithfulness. Your faithfulness outweighs the hopelessness we are experiencing. Holy Spirit, prompt us in these moments of lost hope to cling to the promises in Scripture. Please guide us in building our lives on a firm, steadfast foundation so that we won't waver in our trust from day to day (Matthew 7:24-27).
We thank you that you are with us every step of the way. That no matter the years, months, days, and sometimes hour by hour, minute by minute moments of hopelessness, you will "never leave us nor forsake us" (Deuteronomy 31:6). Thank you for the promise you've given us that one day, this will all be over and that you promise in Jeremiah 29:11, that your plans are good, as "you know the plans you have for us… they are plans for good and not for harm, to give us a future and a hope."
Lord, remind us of this hope in you. When the world around us feels purposeless and there is no light at the end of our dark circumstance, remind us of the hope we have in you. Hope that you have a good future ahead, and hope that you have a purpose in the pain and purpose in all the bad. For your word also says that "you will work all things for good for those who love you and are called according to your purpose" (Romans 8:28). Thank you for all the promises you give us allowing us to live this life with hope. Father, when we hunger for outcomes, turn that hunger into hope for you. Thank you for your continued faithfulness and for giving us a steadfast rock for us to tie our hope to. We love you Lord.
In Jesus' mighty name,
Amen
Photo Credit: ©iStock/Getty Images Plus/ksenija18kz
Alisha Headley is a writer + speaker who has a desire to meet the everyday woman in her everyday life with biblical truth. Stepping into her true calling, she left the corporate world behind as a former-financial VP to love on her family as a stay-at-home wifey + dog mama, while also being able to pursue her passion as a writer. Healing from a chapter of life consumed with lies she once believed about herself, she is inspired to point women to Christ to experience the freedom + power to overcome those lies with the truth written in God's word. In her free time, Alisha enjoys road trips around the country, working out so she can eat her favorite foods, and creatively styling her outfits with a craft for fashion. Alisha is a proud wifey and dog mama living in Scottsdale, Arizona.
You can follow her blog by visiting her website or connect with her on facebook + instagram.
---
This article is part of our larger Prayer resource meant to inspire and encourage your prayer life when you face uncertain times. Remember, the Holy Spirit intercedes for us and God knows your heart even if you can't find the words to pray.
Prayer for God's Help
Prayer for Strength
Prayer for Protection
Morning Prayers
Good Night Prayers
Now available is our new Daily Prayer devotional! An easy way to find start your day with prayer, read today's prayer and sign up to receive by email.
---
---