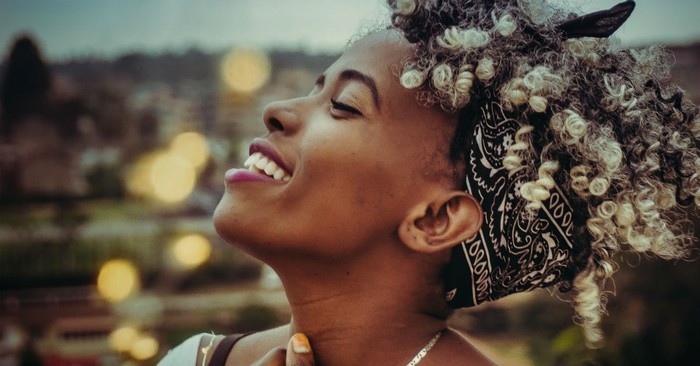 Through Jesus, therefore, let us continually offer to God a sacrifice of praise--the fruit of lips that openly profess his name. – Hebrews 13:15
We have so much to praise God for every day, there's great power in giving honor to Him. The Bible is filled with examples of praise and worship when we see His power released, life-changing miracles, dramatic stories of the enemy being halted or defeated, hearts being changed and drawn closer to Him.
Yet reality is that way too often, daily struggles or constant life demands can crowd out our praise and worship to God. We might check the "go to worship" box at church and somehow think we're good for the week. And yet, all the while, with souls distant and cold, we sing words, we listen to music and words, and then we go home. Unchanged.
Photo Credit: Unsplash/Nick Owour Astro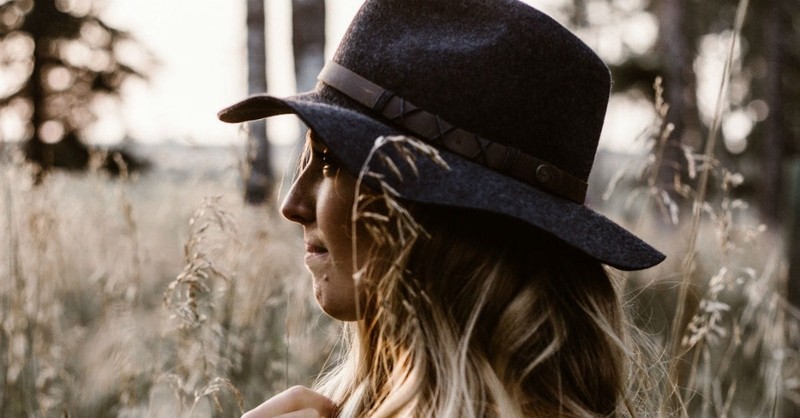 When Praise and Worship Feels Like a Sacrifice:
Sometimes it really is a sacrifice to offer praise. We may not feel like it. We're struggling. We're weary.  Or maybe, we feel like God has let us down. He may seem distant to us, like He doesn't really care about what we're struggling through or worrying about. Painful life blows and losses may have recently sent us spiraling. We're still trying to get our feet on the ground and put broken pieces back together again.
Here's what can make a lasting difference. When we make that decision to fix our eyes on Him, and daily give Him praise, no matter what's staring us straight in the face, we suddenly realize that God has already begun to release the grip those struggles can have over us.
Photo Credit: Unsplash/Priscilla du Preez
No Matter How We Worship, God Is Worth Our Praise:
There's great power in our acknowledgement that in whatever we might be facing in this life, He is worthy, above all else, of our worship and praise. It doesn't matter how good we think we can or can't sing, it doesn't matter if we like upbeat worship, more reflective songs, or traditional hymns. It doesn't matter if we're alone, with a few others, or in a big crowd. It doesn't even matter whether we "feel" like worshipping Him or not. What matters is this: Our hearts are in tune with our Creator and King, pressing in close to Him.
Here's how the power of praise and worship can help us during hard times:
Photo Credit: Unsplash/Seth Doyle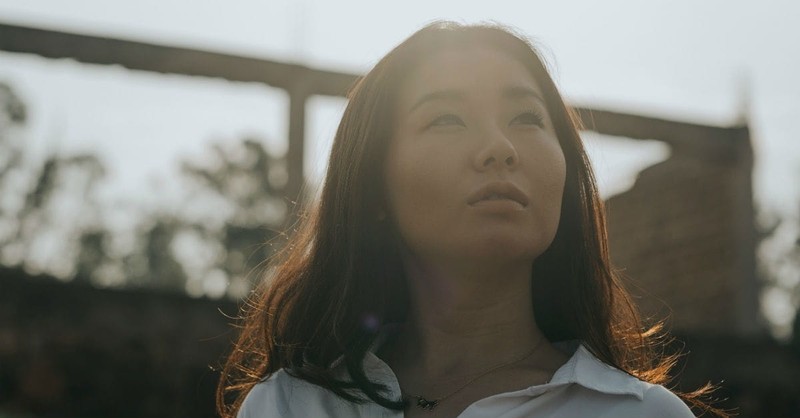 1. Praise and worship are God's answer in exchange for a spirit of heaviness.
Life is just hard some days. When we feel pressed and burdened, weighed down with cares, and in despair without hope, God reminds us that He is able to provide all that we need. He promises to bring beauty instead of ashes, joy instead of mourning, and praise instead of despair. We can trust that He can do in us, for us, what we are never fully able to do for ourselves. If you feel stuck in hard places today and can't see a way out of your current situation, God wants to fully cover you in garments of praise. He gives you a new name, and will cause His Spirit to rise up within you.
"and provide for those who grieve in Zion-- to bestow on them a crown of beauty instead of ashes, the oil of joy instead of mourning, and a garment of praise instead of a spirit of despair. They will be called oaks of righteousness, a planting of the LORD for the display of his splendor." Isaiah 61:3
Photo Credit: Unsplash/Serrah Galos
2. Praise and worship will get our focus off ourselves and back on God.
In our all too soften self-focused world, we need this constant reminder: life is not all about us. And though we may know that in our heads, our hearts can too easily forget. We're prone to selfishness, struggle, and pride. Yet God desires that our eyes be set firmly on Him, because that's where our true hope is found. He is worthy of our praise, no matter what we face from day to day.
"Praise him for his mighty deeds; praise him according to his excellent greatness!" Psalm 150:2
"And my tongue shall speak of your righteousness and of your praise all the day long." Psalm 35:28
Photo Credit: Unsplash/Tadas Mikuckis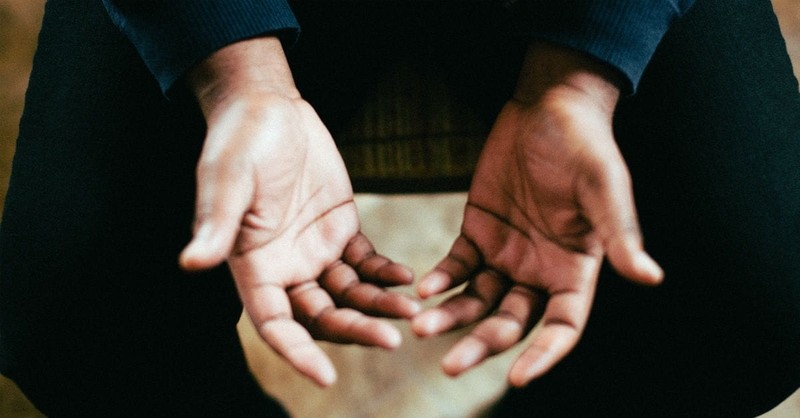 3. Praise and worship will lead us to a deeper place of humility.
We remember our dependency on God, as we acknowledge our need for Him. As we praise Him as Creator and King of this world, we admit and recognize that we're not in control, but He is. And He reigns above all.
"Let us come into his presence with thanksgiving; let us make a joyful noise to him with songs of praise! For the Lord is a great God, and a great King above all gods." Psalm 95:2-3
Photo Credit: Unsplash
4. Praise and worship will make the enemy flee.
It pushes back the darkness that surrounds. It blocks the attacks and hissing lies over us. Evil will not stick around if we're praising our God, who will fight our battles for us. In the powerful story of Jehoshaphat, we see God miraculously defeat the enemy, because of the people's obedience to praise Him.
"As they began to sing and praise, the Lord set ambushes against the men of Ammon and Moab and Mount Seir who were invading Judah, and they were defeated." 2 Chronicles 20:22
Photo Credit: Unsplash/Matheus Ferrero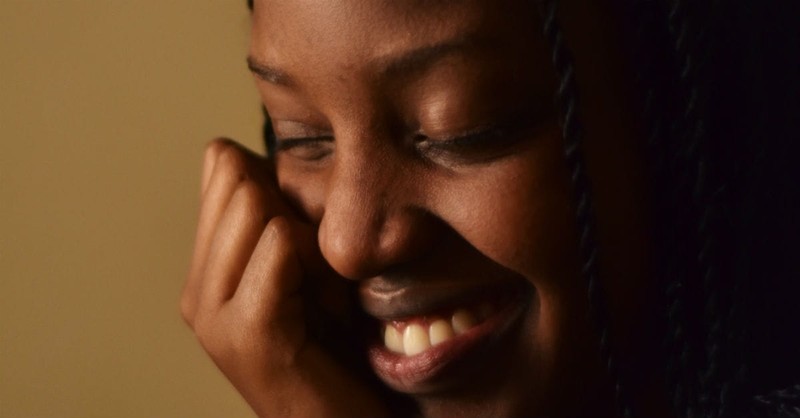 5. Praise and worship will leave no room for complaining and negativity.
Sometimes even within our prayers, we can tend to complain about our problems. God knows our hearts. And He cares about all that concerns us. But through praise and worship we're focused on Him, no longer allowing too much attention to be centered around the struggles. We're reminded of what He has already done in our lives. We're reminded that He knows what concerns us and He's capable of taking care of all that burdens us.
"Bless the Lord, O my soul, and forget not all his benefits, who forgives all your iniquity, who heals all your diseases, who redeems your life from the pit, who crowns you with steadfast love and mercy." Psalm 103:2-4
"By him therefore let us offer the sacrifice of praise to God continually, that is, the fruit of our lips giving thanks to his name." Hebrews 13:15
Photo Credit: Unsplash/Craven Bing Jr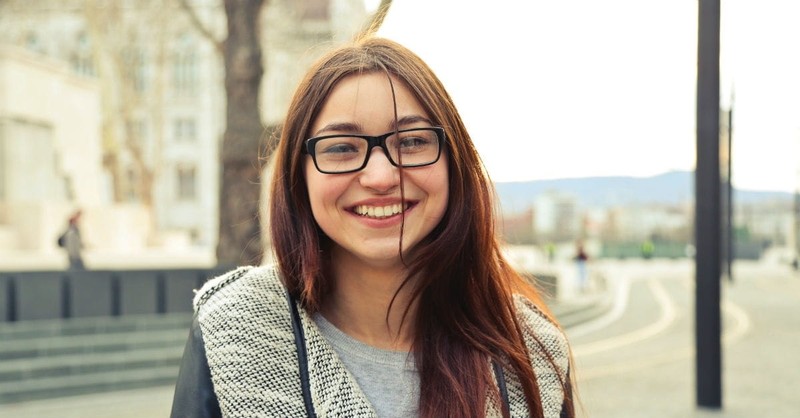 6. Praise and worship will open the door for God's blessings over our lives.
He will not hold back His goodness, praise opens the gateway of blessing as we come into the Presence of our King.
"Enter his gates with thanksgiving, and his courts with praise! Give thanks to him; bless his name!"  Psalm 100:4
"Blessed be the God and Father of our Lord Jesus Christ, who has blessed us with all spiritual blessings in heavenly places in Christ." Ephesians 1:3
Photo Credit: Unsplash/Bruce Mars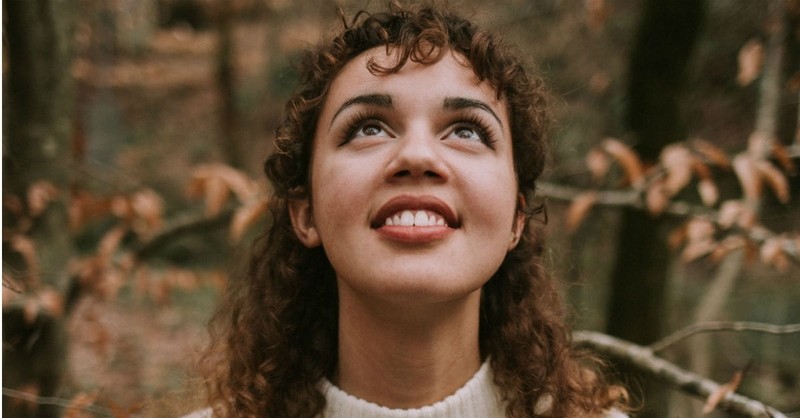 7. Praise and worship will invite the Lord's presence.
God dwells close to us when we praise Him. He lives there. He looks for it. He inhabits the praises of His people.
"He inhabits the praises of His people." Psalm 22:3
"But you are a chosen generation, a royal priesthood, a holy nation, a peculiar people; that you should show forth the praises of him who has called you out of darkness into his marvelous light." 1 Peter 2:9
Photo Credit: Unsplash/Seth Hays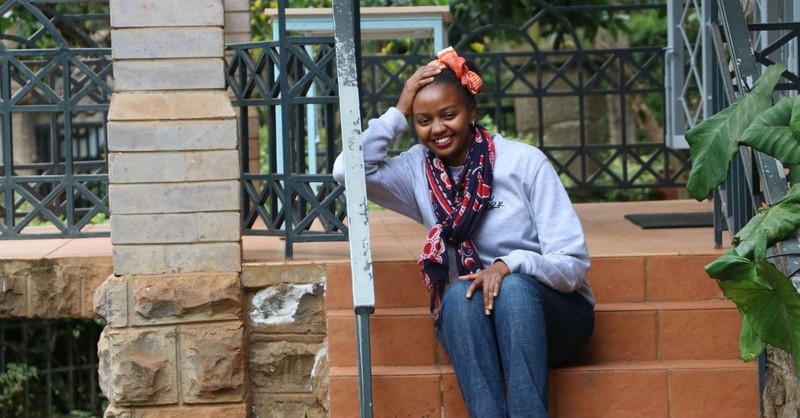 8. Praise and worship will cause our spirits to be refreshed and renewed in His presence.
We're strengthened by His peace and refueled by His joy. Through a heart of praise, we realize that God doesn't just change our situations and work through our problems, He changes our hearts.
"In His presence, there is fullness of joy." Psalm 16:11
"Because your love is better than life, my lips will glorify you. I will praise you as long as I live, and in your name I will lift up my hands." Psalm 63:3-4
Photo Credit: Pexels/Desmond Gatim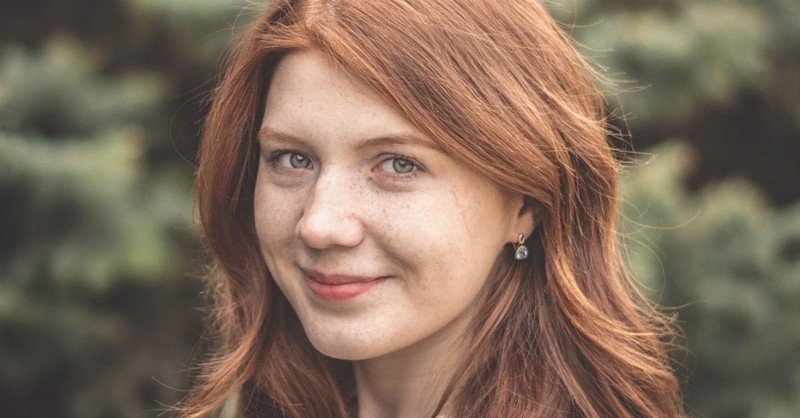 9. Praise and worship will pave the way for God's power to be displayed, and for miracles to happen.
People's lives are affected and changed through worship. God shakes things up through praise. As Paul and Silas sat in prison, shackled and chained, they kept right on praising God. And God sent an earthquake that shook the cells and broke the chains. The jailer and all his family came to know Christ that very night.
"About midnight Paul and Silas were praying and singing hymns to God, and the prisoners were listening to them, and suddenly there was a great earthquake, so that the foundations of the prison were shaken. And immediately all the doors were opened, and everyone's bonds were unfastened." Acts 16:25-26
Photo Credit: Unsplash/Vladislav Nikonov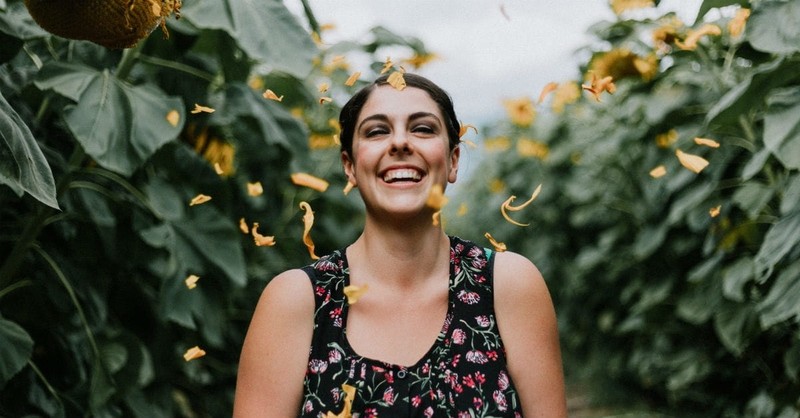 How Will You Offer a Sacrifice of Praise to God Today?
We have a choice every day in this life. We can choose to live absorbed in worry and stress, on the fast track of busy, focused only on what surrounds us, and tuned into the roar of the world.
Or we can ask God to help us take our eyes off all that may be swirling around, our problems and mess, and the voices of others. We can look up to Him, the One who holds it all together, and who holds us in His hands.
God desires our whole heart. He waits for us to return if we've drifted away. He longs for us to know the power of His presence in and through our lives. He desires to bless us more than we could ever imagine. His Spirit urges us onward, calling us closer.
May He help us to look up again today, to remember His goodness and power in our lives, and to offer Him worship and praise.
Photo Credit: Unsplash/Priscilla du Preez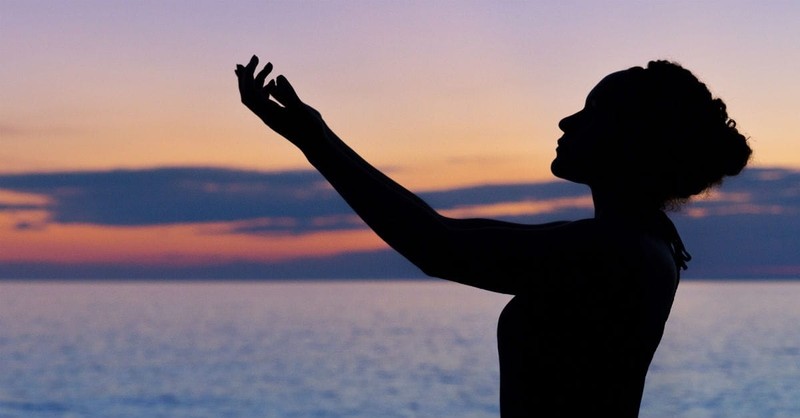 A Prayer for a Heart that Offers a Sacrifice of Praise, Even During the Hardest Times:
Dear God,
We offer you our worship and praise today, with our whole hearts, our lives, our songs. We praise you for your faithfulness. We praise you for your great power and love. We confess our need for you, we're aware of how weak we often are and how the hard times press us more into your presence. We too often just struggle and worry, we get weary and worn. Yet we know that you are with us and every promise is true. We thank you for your peace and your presence, for reminding us that you cover us as a shield. Thank you for your care over us, thank you that you breathe renewal deep into our souls. We ask for your spirit to fill us, to draw us close, and to work your hope and purposes through us, as we set our eyes on you.
In Jesus' Name,
Amen.
Debbie McDaniel is a writer, pastor's wife, mom to three amazing kids (and a lot of pets). Join her each morning on Fresh Day Ahead's Facebook page, for daily encouragement in living strong, free, hope-filled lives. Find her also on Twitter and at her blog www.debbiemcdaniel.com. 
Photo Credit: Unsplash
---
This article is part of our larger resource library of popular Bible verse phrases and quotes. We want to provide easy to read articles that answer your questions about the meaning, origin and history of specific verses within Scripture's context. It is our hope that these will help you better understand the meaning and purpose of God's Word in relation to your life today.
"Be Still and Know That I Am God"
"Fearfully and Wonderfully Made"
"Faith Without Works is Dead"
"Trust in the Lord with All Your Heart"
"All Things Work Together for Good"
"Be Strong and Courageous" 
"Train Up a Child in the Way He Should Go"
"Love Your Neighbor as Yourself"
"Take Every Thought Captive"
"Do Not Fear"
"God is Love"
"Eye for an Eye"
"Wolf in Sheep's Clothing"
"I Can Do All Things Through Christ"
"The Lord is my Shepherd"
"Pray Without Ceasing" 
Originally published Wednesday, 12 September 2018.
---
---