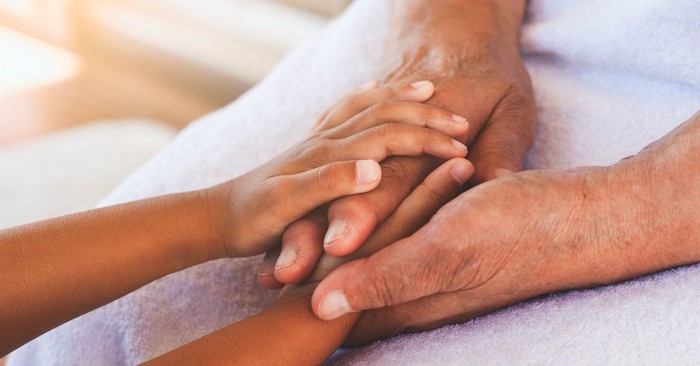 No matter what time of day or night, here are 15 Psalms you can pray over your grandchildren.
A few weeks ago, the grandkids and I had a slumber party. And by slumber party, I mean that all 3 of them got to sleep comfortably on the king-sized bed in the guest room, while I slept on a mat on the floor next to them. My intention was to wait until they all fell asleep, then sneak back to my own comfy bed.
However, those plans were quickly squelched by my seven-year-old grandson, who couldn't fall asleep (until nearly midnight), and the two-year-old who woke up every hour just to "check" on me.
Oh, the joy of a sleepover at Nana's house!
But in all seriousness, I ended up laying awake much of that night praying for each of them by name. I recalled a few of the Psalms that were dear to my heart, and whispered the Scriptures over them. Even though it was a very long night, I'm thankful for the prayer opportunity it provided.
No matter what time of day or night, here are 15 Psalms you can pray over your grandchildren. Use these prayers for grandchildren to cover every need and hope!
1. Psalm 1:1-3 - A Prayer for Godly Prosperity
Blessed is the man who walks not in the counsel of the ungodly,
Nor stands in the path of sinners,
Nor sits in the seat of the scornful;
But his delight is in the law of the Lord,
And in His law he meditates day and night.
He shall be like a tree
Planted by the rivers of water,
That brings forth its fruit in its season,
Whose leaf also shall not wither;
And whatever he does shall prosper.

Heavenly Father, please help these little ones to find delight in You and Your word. I pray that they will be prosperous by abiding in You. Guard them against the paths of sinners and plant them beside rivers of Living Water.
Need to pray for the children or grandchildren in your life? Download our FREE 30-Day Prayer Guide to pray for children today.
2. Psalm 3:3-5 - A Prayer for God to Shield Your Grandchildren
But You, O Lord, are a shield for me,
My glory and the One who lifts up my head.
I cried to the Lord with my voice,
And He heard me from His holy hill. Selah
I lay down and slept;
I awoke, for the Lord sustained me.
Gracious God, I ask you to be a shield for these precious grandchildren, and sustain them throughout their entire lives. Be the One they cry out to, and hear them when they call.
3. Psalm 8:1-2 - A Prayer of Praise and Thanks for Grandchildren
O Lord, our Lord,
How excellent is Your name in all the earth,
Who have set Your glory above the heavens!
Out of the mouth of babes and nursing infants
You have ordained strength,
Because of Your enemies,
That You may silence the enemy and the avenger.
Holy God, Thank You for my grandchildren. Thank You, that from their mouths, You have ordained praise. Please help them to recognize Your excellence in all the earth!
The Lord also will be a refuge for the oppressed,
A refuge in times of trouble.
And those who know Your name will put their trust in You;
For You, Lord, have not forsaken those who seek You.
Father, please be a refuge for my grandchildren. Help them to run to You in times of trouble. Thank You for not forsaking them, but instead pursuing them with Your great love.
5. Psalm 12:6-7 - A Prayer for Preservation
The words of the Lord are pure words,
Like silver tried in a furnace of earth,
Purified seven times.
You shall keep them, O Lord,
You shall preserve them from this generation forever.
Sovereign God, please keep Your promises regarding Your children, and let the purity of Your Word preserve them. Speak into their lives and refine them as only You can. Thank You for preserving them always, and for keeping them in Your loving care.
6. Psalm 14:2,5b - A Prayer for Understanding and Wisdom for Grandchildren
The Lord looks down from heaven upon the children of men,
To see if there are any who understand, who seek God.
For God is with the generation of the righteous.
Gracious God, I pray for wisdom and understanding for each of my grandchildren; that they would seek You in all things. I ask that You would look upon them and be with them from generation to generation.
7. Psalm 16:5-8 - A Prayer for Provision
O Lord, You are the portion of my inheritance and my cup;
You maintain my lot.
The lines have fallen to me in pleasant places;
Yes, I have a good inheritance.
I will bless the Lord who has given me counsel;
My heart also instructs me in the night seasons.
I have set the Lord always before me;
Because He is at my right hand I shall not be moved.
Heavenly Father, thank You so much for your provision. I praise You for being my inheritance and my cup. I am humbled by the blessing of these precious grandchildren! Continue to provide for our family and help us to rely fully on You.
8. Psalm 17:6-8 - A Prayer for Lovingkindness
I have called upon You, for You will hear me, O God;
Incline Your ear to me, and hear my speech.
Show Your marvelous lovingkindness by Your right hand,
O You who save those who trust in You
From those who rise up against them.
Keep me as the apple of Your eye;
Hide me under the shadow of Your wings.
Gracious God, thank You for hearing my prayer. I ask that You show Your lovingkindness to my grandchildren and keep them as the apple of Your eye. Thank You for hiding them in the shadow of Your wings and protecting them from harm.
9. Psalm 18:1-3 - A Prayer for Deliverance
I will love You, O Lord, my strength.
The Lord is my rock and my fortress and my deliverer;
My God, my strength, in whom I will trust;
My shield and the horn of my salvation, my stronghold.
I will call upon the Lord, who is worthy to be praised;
So shall I be saved from my enemies.
Lord, how I love you. You are my rock and my deliverer. I pray that You will make Yourself known to my grandchildren and be the horn of their salvation. In times of trouble, please be their fortress and their deliverance.
10. Psalm 18:28-30 - A Prayer for Daily Strength for Grandchildren
For You will light my lamp;
The Lord my God will enlighten my darkness.
For by You I can run against a troop,
By my God I can leap over a wall.
As for God, His way is perfect;
The word of the Lord is proven;
He is a shield to all who trust in Him.
Sovereign God, please strengthen my grandchildren as they go through tough things in this life. Help them to be strong, able to run against a troop or leap over a wall. Remind them that You are sufficient in all of their weaknesses.
11. Psalm 19:7-11 - A Prayer for the Word of God to Speak
The law of the Lord is perfect, converting the soul;
The testimony of the Lord is sure, making wise the simple;
The statutes of the Lord are right, rejoicing the heart;
The commandment of the Lord is pure, enlightening the eyes;
The fear of the Lord is clean, enduring forever;
The judgments of the Lord are true and righteous altogether.
More to be desired are they than gold,
Yea, than much fine gold;
Sweeter also than honey and the honeycomb.
Moreover by them Your servant is warned,
And in keeping them there is great reward.
Holy God, please reveal Your perfect Word to my grandchildren, beckoning their souls unto salvation. Open their ears to hear Your testimony and fill them with Your wisdom. I pray that Your statutes will give joy to their hearts. I pray that You will enlighten their eyes and teach them the fear of the Lord. Most of all, I pray that they will desire You more than anything in this world. Thank You for hearing my prayer.
12. Psalm 20:6-7 - A Prayer for Your Grandchild's Salvation
Now I know that the Lord saves His anointed;
He will answer him from His holy heaven
With the saving strength of His right hand.
Some trust in chariots, and some in horses;
But we will remember the name of the Lord our God.
Lord, please lead each of my grandchildren into a right relationship with You. Answer them from Your holy heaven and save them by Your righteous right hand. Help them to put their trust in You and not in the things of this world. Speak Your name over them and lead them to salvation in Your Son.
13. Psalm 21:3-4 - A Prayer for Fullness of Joy
For You meet him with the blessings of goodness;
You set a crown of pure gold upon his head.
He asked life from You, and You gave it to him—
Length of days forever and ever.
Father, I pray that You will meet my grandchildren right where they are, with blessings of Your goodness. I ask that You would place a crown on their heads—a crown of love, peace, and salvation. I pray for long life and health for each of my grandchildren. Usher them into Your presence that they might discover fulness of joy.
14. Psalm 23 - A Prayer for Guidance
The Lord is my shepherd;
I shall not want.
He makes me to lie down in green pastures;
He leads me beside the still waters.
He restores my soul;
He leads me in the paths of righteousness
For His name's sake.
Yea, though I walk through the valley of the shadow of death,
I will fear no evil;
For You are with me;
Your rod and Your staff, they comfort me.
You prepare a table before me in the presence of my enemies;
You anoint my head with oil;
My cup runs over.
Surely goodness and mercy shall follow me
All the days of my life;
And I will dwell in the house of the Lord
Forever.
Good Shepherd, I pray that You will guard and guide my sweet grandchildren. Help them to want for nothing because they have found all they need in You. Lead them down paths of righteousness for Your name's sake that they might dwell with You forever.
15. Psalm 25:4-5 - A Prayer for Your Grandchild to Follow the Right Path
Show me Your ways, O Lord;
Teach me Your paths.
Lead me in Your truth and teach me,
For You are the God of my salvation;
On You I wait all the day.
Heavenly Father, thank You so much for leading me and showing me how to grandparent these children. Continue to teach me Your ways that I might lead my grandkids in Your truth. I pray that all of my grandchildren will know You unto salvation and eagerly await the day when they will be received to Your side. In Jesus' name I pray, Amen.
Image Credit: ©Getty/Sasiistock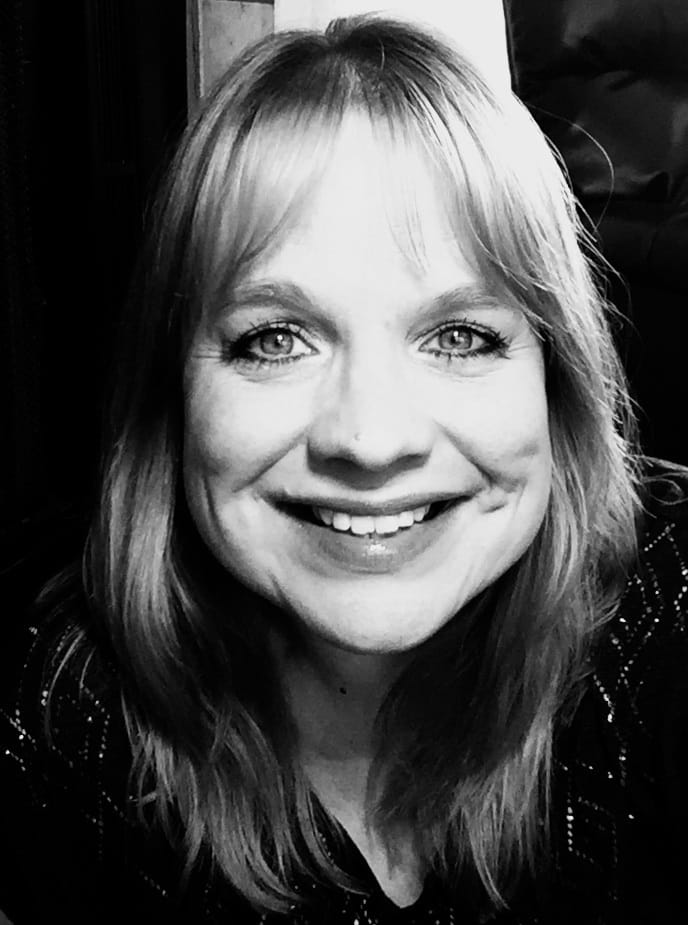 Jennifer Waddle considers herself a Kansas girl, married to a Colorado hunk, with a heart to encourage women everywhere. She is the author of several books, including Prayer WORRIER: Turning Every Worry into Powerful Prayer, and is a regular contributor for LifeWay, Crosswalk, Abide, and Christians Care International. Jennifer's online ministry is EncouragementMama.com where you can find her books and sign up for her weekly post, Discouragement Doesn't Win. She resides with her family near the foothills of the Rocky Mountains—her favorite place on earth.
---
---