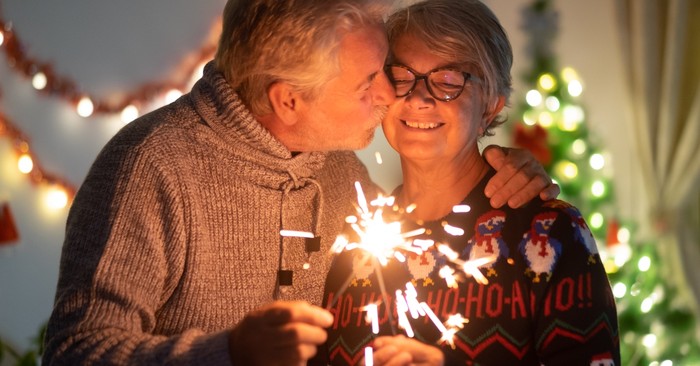 Plus
If you want to make things interesting, decorate the [Christmas] cookies while one spouse is blindfolded and following the other spouse's instructions!
1. Hot Chocolate Date
Go on a hot chocolate date. One of the cheapest ways to connect with your spouse this holiday is to leave your phones at home (or at least put them away in your purse!) and go on a hot chocolate date! Find a local café that serves hot chocolate and spend the evening talking. Or, if you're feeling more adventurous, turn the evening into a "hot chocolate crawl" and visit several locations, tasting multiple cups of hot chocolate and rating each one to find the best.
2. Christmas Lights Tour
Drive around and look at Christmas lights. Another budget-friendly holiday outing is to simply drive around your city and look for Christmas lights! It's especially fun to find neighborhoods that are more luxurious than yours and see how beautiful the stately homes look during the holidays. All that time together alone in the car is sure to get you talking and connecting in a fresh way.
3. Costume Date Night
Go on a date per your usual, but add a twist… Before you hit the theater or your favorite restaurant, swing by a thrift store or resale shop, and pick out cheap holiday gear for the other to have to wear on the date. Then, whether you're wearing Santa suspenders, reindeer antlers, or Elf stockings, act natural and go about your date like usual. The double-takes you'll get are sure to connect you with your spouse as you spend the evening laughing and taking selfies.
4. Get-to-Know-You Game Night
Remember when you were dating and getting to know your spouse? You wanted to know every little detail about them and enjoyed the process. Revisit those days by playing get-to-know-you games. Break out the holiday cookies and settle in for a night of connection. Play "Two Truths and a Lie," where your spouse must guess which of the three items you said are true and which one is the lie. There's always room for a good ol' fashioned game of Truth or Dare, as well!
5. Holiday Intimacy
It's easy to lose connection with your spouse during the stress and the hustle and bustle of the holiday season, so why not reserve a night for intimacy? Send the kids to Grandma's for a sleepover, invest in festive lingerie that makes you feel pretty, and spend some quality one-on-one time with your spouse in the bedroom.
6. Progressive Dinner
Dress up in your flashiest holiday outfit and hit the town for a progressive dinner. Stop at one place for appetizers or a drink, another for a delicious entrée, and then a third for dessert. The changes of scenery are sure to create talking points for your extended date night, and you won't feel rushed like you often do while sitting in one restaurant.
7. Binge Christmas Movies with Popcorn
Not looking to get dressed up or go out? Wait until the kids go to bed, then stream a beloved Christmas movie! Pop some popcorn, share it from the same bowl, and cuddle on the couch with your spouse. Feel free to make it a double feature, where you both get to pick your favorite holiday movie from when you were little.
8. Gift Wrapping with Christmas Music
Wrapping gifts together can provide not only one-on-one time but can also be very productive. My husband and I used to wait until a few days before Christmas, send the kids to their grandparents' house, and spend the whole evening wrapping gifts while watching "It's a Wonderful Life." Make a night of it and teach each other your favorite wrapping tips and tricks. You'll get to spend time together and get a holiday chore checked off the list!
9. Go Caroling
If you're feeling brave, link arms with your spouse or find another couple to join you and hit the neighborhood for some good ol' fashioned caroling! You might be surprised how much people love this vintage trend that's full of holiday spirit. It's easy to provide your own music now with a phone or an iPad—all you need to find is your voice and your courage! Like the movie Elf quotes, "The best way to spread Christmas cheer is singing loud for all to hear." Have fun!
10. Decorate a Gingerbread House Together
Get out the candy bowls! Decorating a gingerbread house together can be a fun opportunity to connect with your spouse. You can even get the internet involved and have your friends on social media vote for their favorite finished product. If constructing the house from graham crackers or other ingredients is too daunting, buy the kits with pre-made, non-edible structures, and then decorate with icing and candy. May the most festive spouse win!
11. Bake and Decorate Christmas Cookies
This can be fun if you like to bake from scratch, or if that's too much effort, buy the pre-made sugar cookie dough and decorate with icing and sprinkles. If you're ready to go all out, you can make several batches and then deliver them to your neighbors for a special holiday treat. If you want to make things interesting, decorate the cookies while one spouse is blindfolded and following the other spouse's instructions!
12. Go Shopping at a Christmas Market
If your city is like mine, there's always a Christmas market to attend during the month of December. With food trucks, Christmas lights, and plenty of local vendors, there's a great date night waiting to happen! Grab a red and green sprinkled donut and Christmas shop from the talented craftsmen in your community.
13. Attend a Holiday Concert
Hit up a Christmas concert or holiday extravaganza! There's almost always a church performing a "Carols and Candlelight" service, or maybe even a bigger event like the Nutcracker ballet or a performance from the Trans-Siberian Orchestra. Check your local arenas for opportunities and get in the holiday spirit together at a play or musical.
14. DIY Ornaments
A couple that crafts together stays together! Look on Pinterest and find some DIY crafts you and your spouse can make together. These can be for gifts to give away, for decorations for your tree or children's rooms, or just for fun. From red and green Christmas countdown chains to glittery ornaments to paper snowflakes, this date night has the potential to be therapeutic—and hilarious!
15. Overnight at a Cozy Cabin
If your budget allows, a quick holiday getaway can be a wonderful way to reconnect with your spouse during the busy season. A lot of state parks have specials during the off-season months, and you might be able to find a scenic getaway for a low price. What better way to reconnect than to cuddle up by a fire in the middle of a wintry forest?
16. Indoor Christmas Picnic
Spread a blanket by your fireplace and have an indoor Christmas picnic! A massive charcuterie board makes for a great night stretched on the floor, talking about your holiday wishes. Or do the same outside by a firepit and add some star gazing. PS – you can make a yummy dessert charcuterie with the ingredients for S'mores!
17. Write and Mail Christmas Cards
Another productive holiday chore that can be fun to do together is working through your Christmas card list. Make some hot apple cider and sit together at the dining room table while you write cards to your friends and family. One of you can address the envelopes while another one licks and stamps! The task will pass quickly—especially if you've got a festive holiday movie or music playing in the background.
18. Christmas Gift Your Town
Feeling adventurous? Think of a small item you can buy or make in bulk, then drive around your town and stash the gifts in various places for strangers to find. Spread Christmas cheer by leaving candy canes with encouraging messages tied on them with ribbon, painted rocks that read Merry Christmas, or big red smiley faces drawn on green sticky notes. Get creative and leave a blessing. It'll connect you and your spouse and leave someone else with a smile during their holiday season.
19. Buy and Decorate a Tiny Tree
Craft stores will often have small, tabletop-sized trees available for a low price during the holiday season, so grab one with your spouse and decorate it for a fun night in! Pick out (or make!) ornaments that reflect your personality, and each of you decorate one half of the tree.
20. Photo with Santa
Get your photo taken with Santa at the mall. Revisit your nostalgic childhood and go up to the mall for photos with Santa! Sit on his lap together as a couple and smile cheesy for the camera. That photo—and memory—will live on your fridge for a long time!
Photo Credit: ©Getty Images/lucigerma
---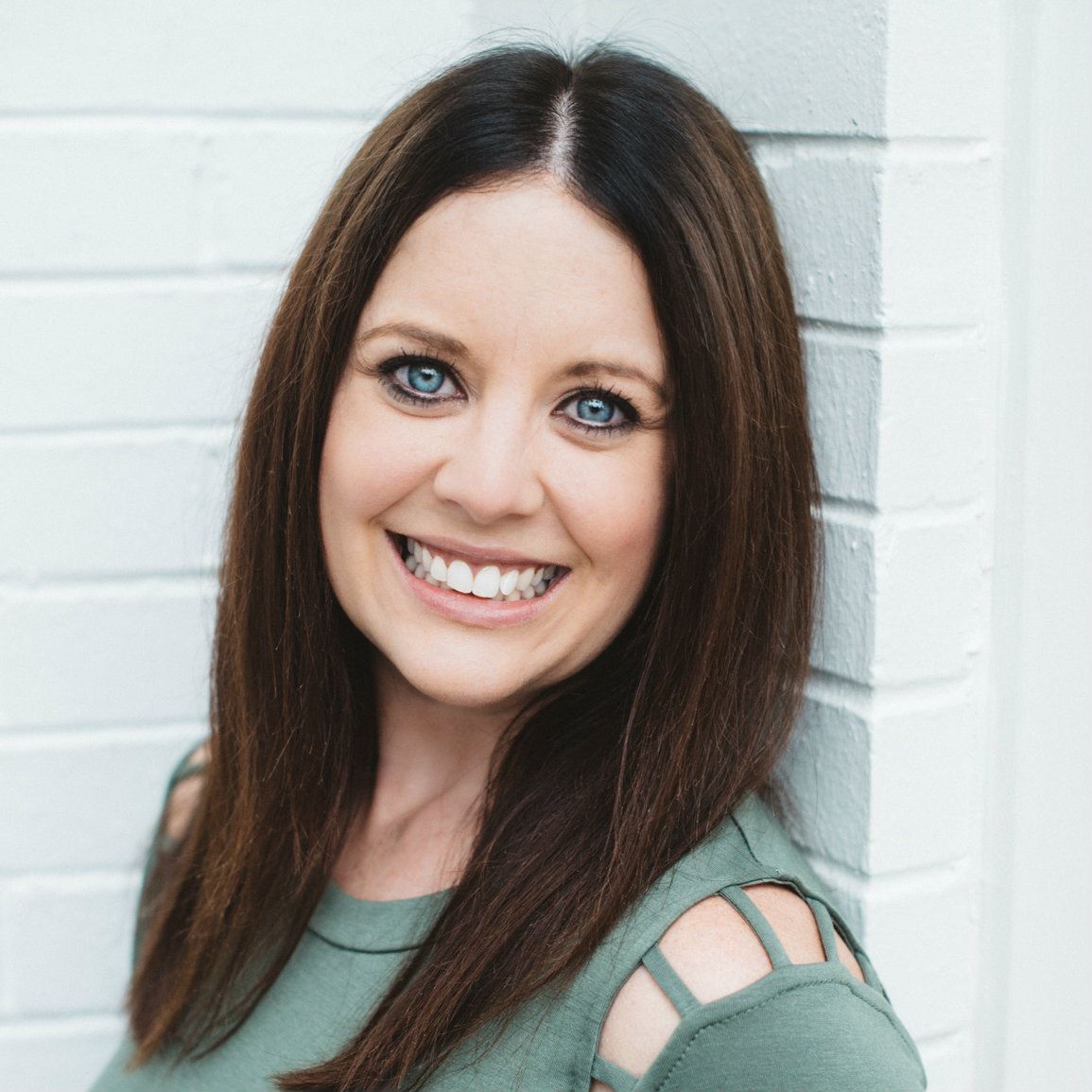 Betsy St. Amant Haddox is the author of over twenty romance novels and novellas. She resides in north Louisiana with her hubby, two daughters, an impressive stash of coffee mugs, and one furry Schnauzer-toddler. Betsy has a B.A. in Communications and a deep-rooted passion for seeing women restored to truth. When she's not composing her next book or trying to prove unicorns are real, Betsy can be found somewhere in the vicinity of an iced coffee. She is a regular contributor to iBelieve.com and offers author coaching and editorial services via Storyside LLC.
---
---