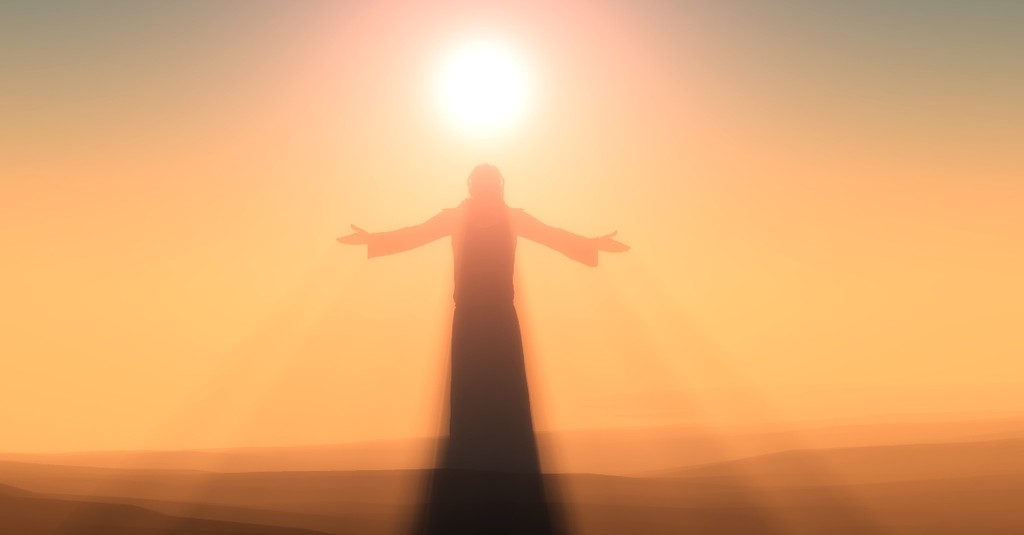 I was diagnosed with stage two, triple-negative breast cancer in November 2013. I underwent 12 rounds of chemotherapy, a lumpectomy, and 33 rounds of radiation therapy. I suffered through nausea, hair loss, darkened fingernails, the pain of having my skin burned off from the radiation, fatigue, and shortness of breath. None of that compared to the nagging thoughts about dying.
Although I wasn't afraid to die, I didn't want to suffer, nor was I ready to die. I'd always prided myself on being a strong woman. I don't show weakness or pain easily. Usually, people won't know I'm in pain unless I tell them. However, I was facing something that challenged my strength. I was afraid of leaving my children and new grandbaby behind. I started having dreams about my funeral and even planned my funeral service (yes, I have to be in control, even in death). Feeling like God had forgotten about me was one of the worst things about suffering.
Yet, amid my pain, I knew in my heart that God promised never to leave me nor forsake me. I held on to that knowledge and imagined His hand holding mine. I also held on to Romans 8:28, which promises all things will work together for our good. I refused to believe my suffering was in vain. Instead, I felt there was purpose in my suffering and trusted God to reveal the meaning to me, if that was His will, in due season.
Photo Credit: © Getty Images/1971yes
Slide 1 of 4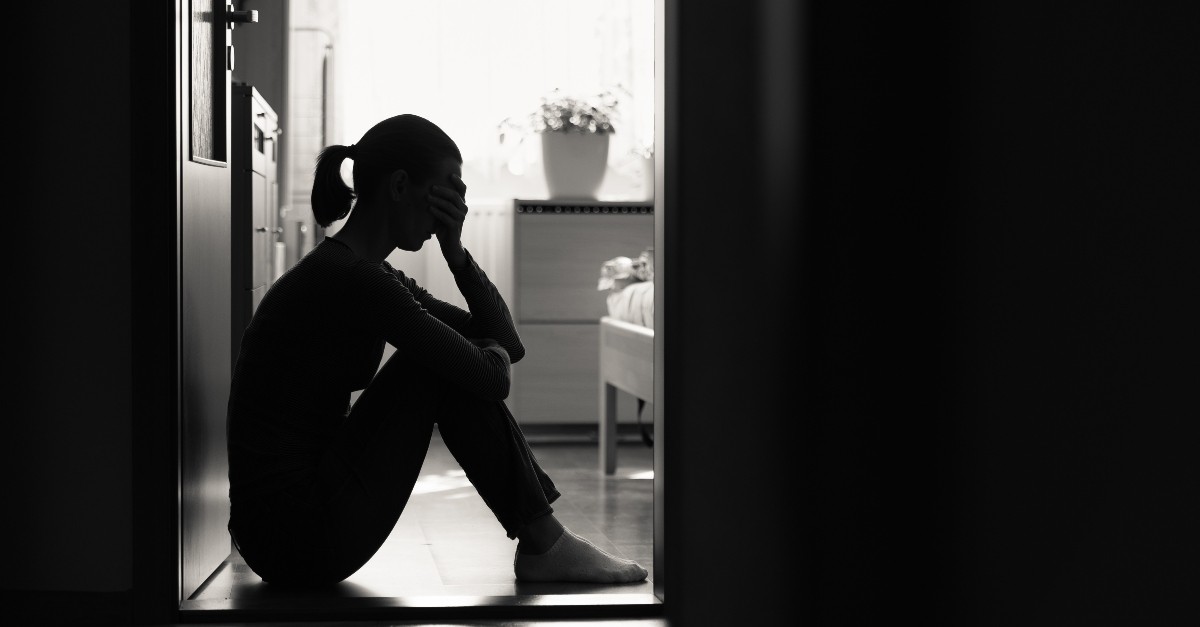 A Reminder That Suffering Is Expected - That Doesn't Make it Easier
I was declared cancer-free in April 2014, praise the Lord. Every time I read or hear about one of my pinky sisters dying from cancer, I am reminded that recurrence or death are possibilities. Indeed nothing challenges your faith like a life-threatening diagnosis.
Before my diagnosis, I was loving God, serving Him, and serving His people as Bible teacher, preacher, and church leader. Although I knew salvation and good works didn't prevent suffering, I forgot that they sometimes attract suffering. Remember Job? Although I'd never compare my pain with his, brother Job and I can confirm that suffering often knocks on a believer's door unexpectedly. And when it does, it strikes fear and doubt in your heart, shakes your faith, and forces you to face your mortality.
However, we don't have to succumb to the adverse effects of fear. Indeed, suffering can increase your faith, strengthen your relationship with the Lord, and ensure you're prepared for heaven. Christians need to be ready for heaven, and suffering can assist in that preparation. Further, suffering can teach us to carry the hope of heaven in our hearts. Knowing what the Bible says about heaven is an essential first step when we're suffering.
Photo Credit: © iStock/Getty Images Plus/kieferpix
Slide 2 of 4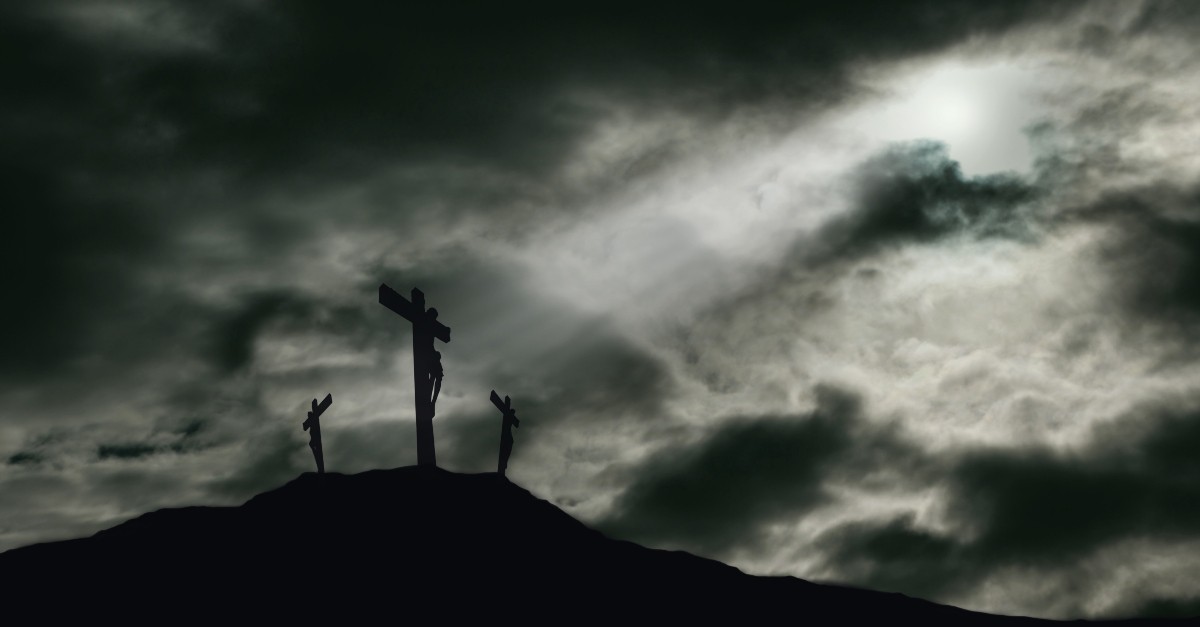 Remember That Death Is Just the Beginning
"If in this life only we have hope in Christ, we are of all men most miserable." (1 Corinthians 15:19)
Death isn't the end. Indeed, our hope in Christ isn't just for our current lives. No! Our hope in Christ is for now and for eternal life. There is more. Death isn't the final curtain call. There is life after death. Knowing that and keeping it in mind when we're suffering is a great way to carry the hope of heaven in our hearts.
Know That Our Present Pain Can't Compare to the Coming Glory
"For I consider that the sufferings of this present time are not worthy to be compared with the glory that is to be revealed to us." (Romans 8:18)
Suffering doesn't feel good. Pain makes us feel miserable, whether mental or physical. When we're suffering, it's impossible to escape it. No matter where you go, suffering goes with you. After my breast cancer diagnosis, my family and I went on a cruise we'd planned before my diagnosis. Although I enjoyed myself on the cruise, the suffering came alongside us on the ship. Everything I experienced on the cruise was filtered through, "I wonder if I'll still be here next year."
Despite the effects of suffering, suffering doesn't compare to the glory that will be revealed to us in heaven. The book of Revelation describes heaven, but even its description doesn't compare to what we'll see when we get there. Looking forward to glory with anticipation and great expectation helps us carry the hope of heaven in our hearts through suffering.
Photo Credit: © iStock/Getty Images Plus/ronniechua
Slide 3 of 4
Remember Jesus Is Making a Home for You
"In my Father's house are many mansions: if it were not so, I would have told you. I go to prepare a place for you. And if I go and prepare a place for you, I will come again, and receive you unto myself; that where I am, there ye may be also." (John14:2-3)
Jesus encourages us when He says He's going to prepare a place for us and will come again and receive us. We have something beautiful, something magnificent to look forward to. And although we don't want to suffer, we know heaven is real, and Jesus has made provisions for us.
Know That Pain and Suffering Is Not Forever
"And God shall wipe away all tears from their eyes; and there shall be no more death, neither sorrow, nor crying, neither pain: for the former things are passed away." (Revelation 21:4)
Some people suffer more than others. My heart aches for those who'd rather die than spend another moment in physical pain. I understand their desire for immediate relief. I can't imagine being in that much pain. Although I experienced physical pain from the radiation therapy, I know my pain doesn't compare to the pain a terminal patient experiences. When faced with that kind of pain, we can find comfort in Revelation 21:4. We can carry the hope of heaven in our hearts, knowing God will wipe away our tears and that there won't be any more death, sorrow, crying, or pain. In that, we can rejoice!
Slide 4 of 4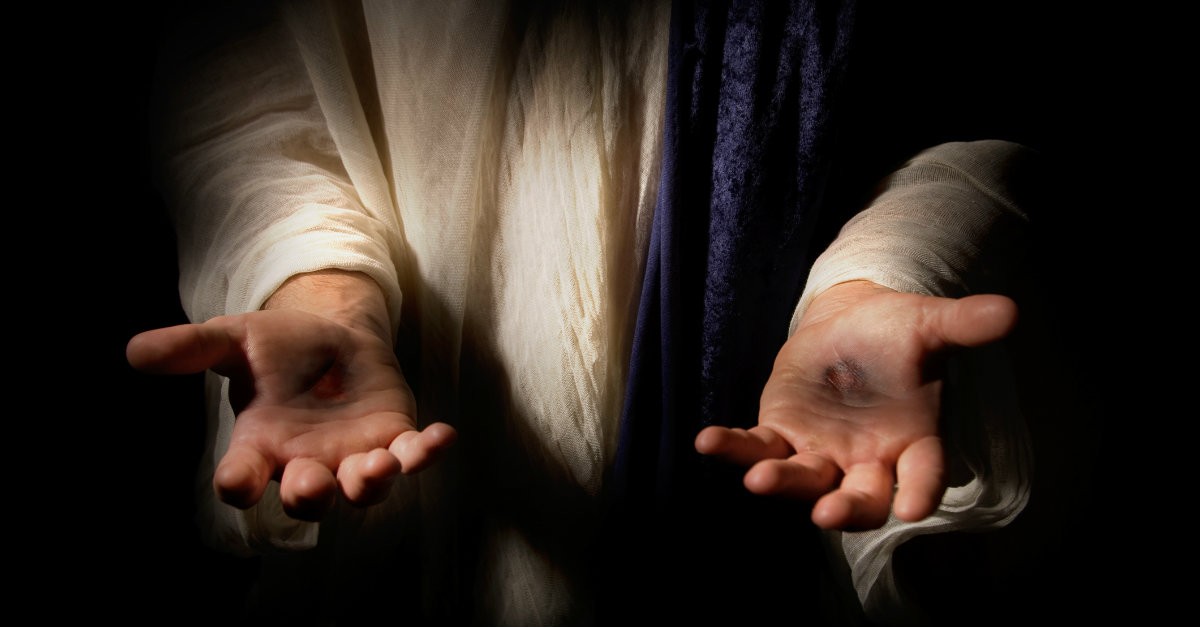 Some Day You'll See Jesus Face to Face
"But he, being full of the Holy Ghost, looked up steadfastly into heaven, and saw the glory of God, and Jesus standing on the right hand of God." (Acts 7:55)
We've read about Jesus, sang songs about Jesus, and felt His presence. However, none of us have laid our eyes on Him. When Stephen was being stoned, the Bible says he looked into heaven and saw Jesus. Can you imagine that? The person we've taught about, preached about, and told others about will be visible to us. We'll finally be able to worship, praise, and adore Him in person.
Looking forward to seeing Christ is a great way to carry the hope of heaven in our hearts when we're suffering. Just beholding His beautiful face will be reward enough.
Christians Have Reason to Rejoice through Suffering
"Therefore we are always confident knowing that, whilst we are at home in the body, we are absent from the Lord: (For we walk by faith, not by sight:) We are confident, I say, and willing rather to be absent from the body, and to be present with the Lord." (2 Corinthians 5:6-8)
While we look forward to spending eternity with Jesus, we don't want to leave this earth to do so. We don't want to leave our loved ones. Yet, suffering compels us to yearn for the relief we'll find in the presence of the Lord. When we're suffering, we can hang on to the hope that to be absent from the body is to be present with the Lord. And in His presence, we will find fulness of joy.
From threats of coronavirus and other illnesses to tragic accidents and other catastrophic events, suffering is real, and it's grievous. Christians can rejoice while suffering. We can know and have confidence that suffering and death aren't the end. We have an assurance of more. We have the hope of eternal life. And that's what we have to hold in our hearts when we are suffering. If you're currently suffering, know that God is with you. He has not forgotten about you. Carry the hope of heaven in your heart, knowing that God will deliver you in due season.
Photo Credit: © Getty Images
Originally published Friday, 26 June 2020.