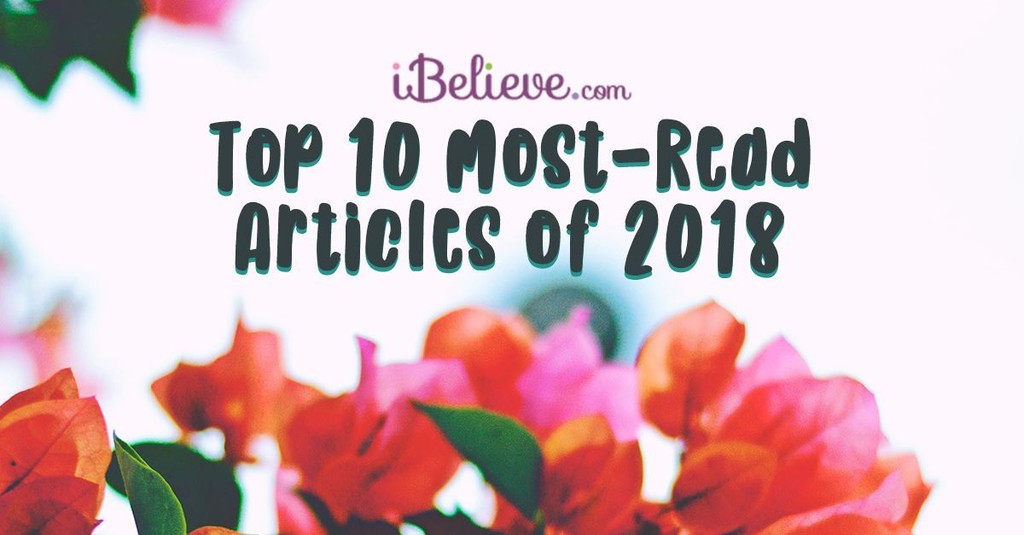 As the editor of iBelieve, one of the best (if not the best) parts of my job is the privilege of working with my incredible team of writers who, with grace and talent, share not only their personal lives but also practical wisdom and insight to help each of us live the good life: a life that brings glory to God.
Having now worked as the editor of iBelieve for six years, I can say without a doubt that I am wiser because of the hours I have logged reading each and every one of their stories. And, each December, it's a treat to go back through the archives and spend time again with the articles that have gotten the most attention throughout the year.
Here are the top 10 most popular articles on iBelieve in 2018. I hope they bless you as they have blessed me.
Yours for the Kingdom,

Kelly Givens (editor of iBelieve)
Design Credit: Rachel Dawson
Slide 1 of 10
Slide 2 of 10
Slide 3 of 10
Slide 4 of 10
Slide 5 of 10
Slide 6 of 10
Slide 7 of 10
Slide 8 of 10
Slide 9 of 10
Slide 10 of 10