Daily Habits I Keep to Help My Mental Health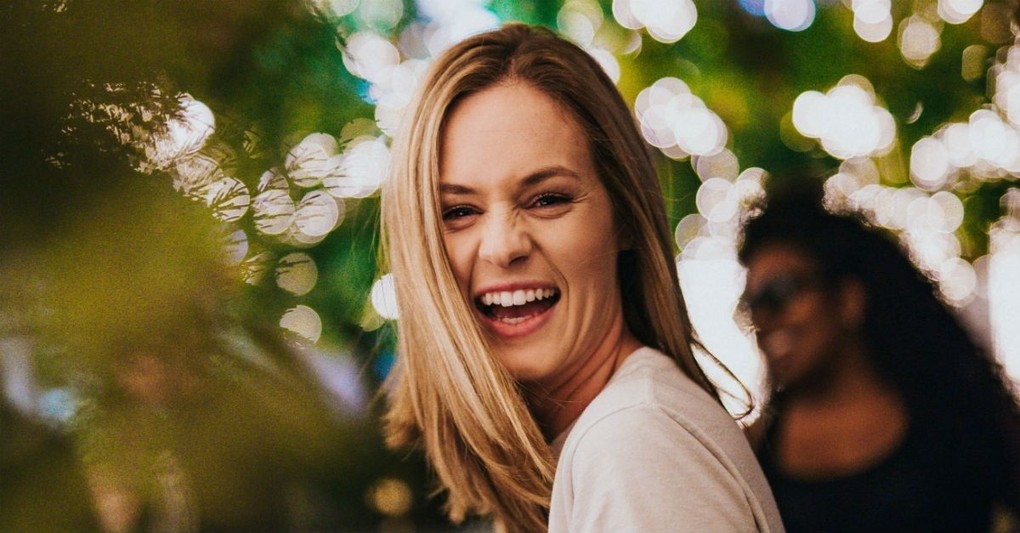 Mental health and daily habits: Have you ever considered the tremendous impact these two offer in our daily living? Mental health affects every person on earth, including Christians. With over seven billion people living on earth, the reach proves wide.
Each person on the globe also combs through an autopilot of daily habits. Maybe it's brewing coffee, reading God's Word, riding in a car amid rush hour, jotting a few lines of gratitude, or simply combing our hair. Habits live right alongside us, don't they?
How do we utilize daily habits to maintain good mental health? Have you ever considered it? Creating an atmosphere for good mental health is something I've pondered. Past brushes with wayward emotions and overloaded schedules landed me smack in the middle of discouragement, depression, and despair. As a result, change concerning daily habits became necessary.
Keep in mind I'm not a mental health professional. I'm simply a gal with eyes on Jesus, writing to proclaim his glory. But sometimes we learn from each other, and we certainly glean from God's Word. A combination of both sits in the following daily habits that I keep to help my mental health.
Photo Credit: Unsplash/Tyler Nix
1. Stamp Myself as the Handiwork of God

Slide 1 of 11

"I will give thanks to you, for I am fearfully and wonderfully made. Your works are wonderful. My soul knows that very well." (PS 139:14 WEB).

Negative self-talk, the inner chatter we entertain, is a bully. It parades as truth. It tackles our confidence and stomps all over our mental health, often displaying itself through our actions and reactions.

I used to look in the mirror and the first thought zipping through my brain typically circled around something negative about my appearance. But I came to realize I'm the work of God's hand—the mighty Creator of the universe—not a product of my own works. And God's handiwork shines.

These days, when the negative thoughts swirl, I recall and recite Psalm 139:14. The Word reminds me I am God's wonderful work. My Father and his Truth trump the lies embedded in negative self-talk.

Photo Credit: Unsplash/Austin Ban

2. Guard My Heart

Slide 2 of 11

"Keep your heart with all diligence, for out of it is the wellspring of life." (Prov. 4:23 WEB).

Proverbs 4:23 beckons us to keep, or guard, our heart. I'll admit, I'm a work in progress where guarding the heart is concerned. But God remains faithful.

When the grittiness of envy begins to rub me raw, I've learned to hand it to God by praying for the person(s) involved—asking him to bless them—then praying for my own heart.

When my mind is drawn to criticize a situation or person, guarding my heart includes lassoing those thoughts and praying or thanking God for the person instead. Guarding the heart also includes forgiveness, love, and denying bitterness and rage among other issues. 

Photo Credit: Unsplash/Campbell Boulanger

3. Resist the Urge to Over-Commit

Slide 3 of 11

"David said to Solomon his son, 'As for me, it was in my heart to build a house to the name of Yahweh my God. But Yahweh's word came to me, saying, 'You have shed blood abundantly, and have made great wars. You shall not build a house to my name, because you have shed much blood on the earth in my sight.'" (1 Chron. 22:7-8 WEB).

Good opportunities aren't always God opportunities. Consider King David. He desired to build the temple for God. But that wasn't God's will. Can you imagine the turmoil had David attempted to take on this great task without the strength of God Almighty?

A task list full of "good" versus "God" leaves us feeling overloaded, overwhelmed, and even cranky or physically sick if we're not careful. This is one area where I need to be vigilant. I find benefit by including delegation as well as saying "no" to good opportunities, outreaches, and activities while offering a hearty "yes" to God's leading.

Photo Credit: Unsplash

4. Run to God in Prayer and Ask Others for Prayer

Slide 4 of 11

"Pray without ceasing." (1 Thessalonians 5:17 WEB)

Ever notice how we sometimes talk about and stew over situations but leave prayer out of the equation? Do you ever wonder why fear might rise when we consider asking others for prayer? Taking our needs to our Father proves powerful, so it's no surprise there's often a spiritual battle surrounding it.

Ever the strong-willed gal, I attempted to muddle my way through situations without prayer in the past. Now, I realize asking for prayer and praying myself are both strong and powerful ways to allow God to lead me daily.

There's something about knowing God Almighty hears and battles on our behalf. This brings calm to situations. Our Father direct our steps as no one else can.

Photo Credit: Unsplash/Mehrdad Haghighi

5. Let the Melodies Flow

Slide 5 of 11

If you come to my front door in the mornings, you might hear worship music filtering through the air. Groups such as Elevation Worship, Jesus Culture, Bethel, and Passion Worship gather notes and words that somehow ease my mind from tasks and self, placing them, instead, on God Almighty. The music helps me raise hands and set eyes on my Father to start to the day.

When concentration proves paramount, such as when I'm writing, I often switch to instrumental music. David Nevue's Adoration, an album of hymns, is a favorite. I find the music calming and a catalyst for thoughts.

Photo Credit: Unsplash/Serrah Galos

6. Keep a Schedule

Slide 6 of 11

A few years ago, one of my blogger friends published a post about keeping a laundry schedule. I balked at the idea. Our family's schedule simply didn't allow for a plan. But then I tried it.

Scheduling works. No more avalanches of dirty clothes. Hello prepped, ready, and available shirts and socks. The schedule helps me gather peace. For example, my family's laundry schedule includes darks on Mondays, lights on Tuesdays, bright colors or bedding on Wednesdays and Thursdays, then darks again on Fridays. One or two loads a day makes a huge difference.

Whether it's laundry, Bible reading, praying, exercising, prepping meals, or other daily habits, a schedule often helps maintain order, preparation, and peace.

Photo Credit: Unsplash/Aziz Acharki

7. Remember to Laugh

Slide 7 of 11

"A cheerful heart makes good medicine, but a crushed spirit dries up the bones." (Proverbs 17:22 WEB).

By nature, I lean toward the serious side of life. My husband tends toward humor. He helps me remember to laugh. And laughter has a way of bringing cheer, which supports good mental health.

Movies like Mom's Night Out bring smiles and giggles. Comedians like Tim Hawkins or Jeanne Robertson cause the corners of my mouth to curve upward every time. They, like my husband, help me to remember to laugh.  

Photo Credit: Unsplash/Brooke Cagle

8. Step Over Fear

Slide 8 of 11

I choose to make a habit of stepping past fear versus cowering to its call. When I began the writing journey, rejection loomed large. I sought the Lord three times, asking, "Are you sure, Lord? Have you really called me to write? Rejections are piling up." I stood on the verge of quitting. And fear smiled, certain to derail God's plan. But our faithful Father led me straight past fear.

From time to time, however, fear creeps up and attempts to lure me into its trap. That's when I cling to the promises of the Lord to silence the foe. Often, I'll make a mental or physical list of God's answers to prayer; I'll recall the work of His hand in my life as well as the times he delivered, saved, and healed in the Bible. All are mighty and widespread, offering a wide swath of hope.

Photo Credit: Unsplash

9. Focus on Sleep, Exercise, and Nutrition

Slide 9 of 11

A good night's sleep—seven to eight hours in my case—does wonders for mental health. Good nutrition and exercise fuel me for good sleep as well.

A couple of years ago I hit a season racked with restless sleep. A nutritionist friend came alongside me, helping address issues and adjust eating habits. For the first time in months, I slept straight through the night—and celebrated!

My ability to concentrate soared. Although the daily change in eating habits proved painful to my desires, and a few old habits have crept back in lately, fueling my body differently proved well worth the struggle to aid my physical and mental health. 

Photo Credit: Unsplash/Daniil Kuzelev

10. Remember to Communicate

Slide 10 of 11

Have you ever noticed how easy it is to misinterpret someone's tone in a text or email? Years ago during my husband's Navy tenure, email was emerging and my husband and I misinterpreted each other's tone during an online exchange. We nearly landed smack in the middle of an argument for no reason at all — we both were attempting to say the same thing! Misunderstandings happen, but so do opportunities for success simply by communicating.

My husband is wonderful at offering, "I am sorry." I'm a bit more stubborn. His willingness to speak those three words ministers to me and often helps us navigate tense waters.

Talking through hurtful or uncertain situations versus stewing or hiding in hurt helps us manage our marriage more effectively and helps my thought life. So does communicating "attaboys" and finding the good in each other. Communication between folks opens the door to clear the air, right wrongs, and more. 

Photo Credit: Unsplash/David Yanutama

Bonus! Set Trust Above

Slide 11 of 11

This one is a bonus, but it's likely the most important one. When I set my trust in Jesus versus myself, I stand even when storms rage. His love quenches worry, anxiety, bitterness, rage, and more. He gives me hope for heaven and hope for today too. It's a daily (and often situation-by-situation) choice to set trust Above, but it's one not to be missed.

These are ten daily habits—plus a bonus—I keep to help my mental health. How about you? What habits do you keep?

Kristi Woods, writer and speaker, is passionate about women walking deeper with God. She writes regularly and offers faith-building tools at www.KristiWoods.net. She contributes monthly at iBelieve.com and Crosswalk.com and is published in three Chicken Soup for the Soulpublications. Kristi, her husband, and their three children survived a nomadic, military lifestyle, and have set roots in Oklahoma. Connect with Kristi here: Facebook and Pinterest.

Photo Credit: Unsplash/Taylor Ann Wright