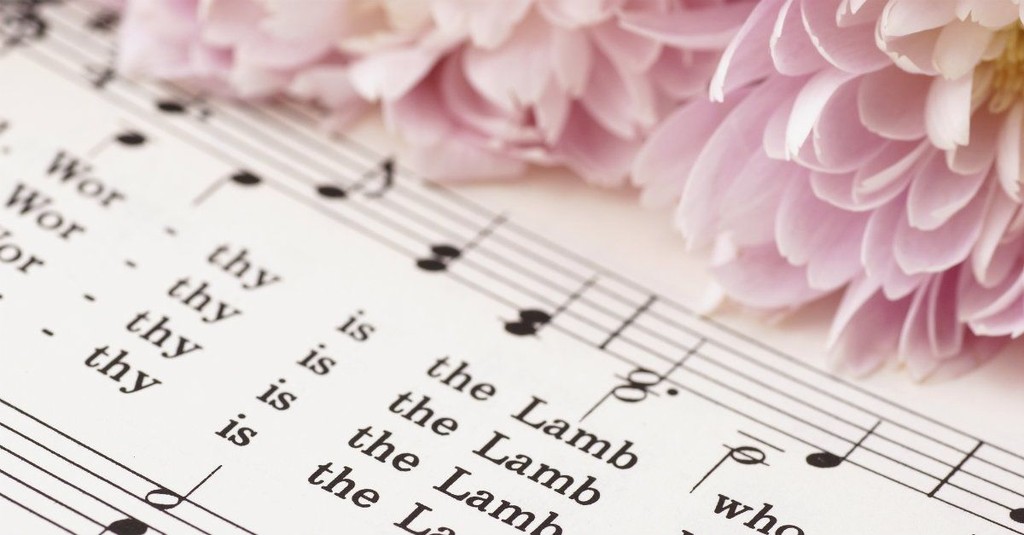 People tend to love the worship portion of a church service because most people generally enjoy music, however; it can get dicey quick. Churches have even split because of disunity over the music department in a church. As believers in the pews, how are we to worship and not let our flesh get in the way?
By definition, worship is a feeling or expression of reverence and adoration for a deity. For believers in Christ, worship means expressing our love and respect for God. We do this through song, music, prayer, and quieting our souls to be still and know that He is God. (Psalm 46:10).
Thankfully, we serve a Lord who is loving and forgiving beyond measure and desires to fellowship with us. There's no way to "mess up" worship, unless you're harboring sin in your heart and refusing to repent. But if you've been struggling to really dial in and connect or wondering how to grow deeper in your worship, then remembering these five keys can help you get the most out of your Sunday morning worship time.
Photo Courtesy: Thinkstock
Slide 1 of 9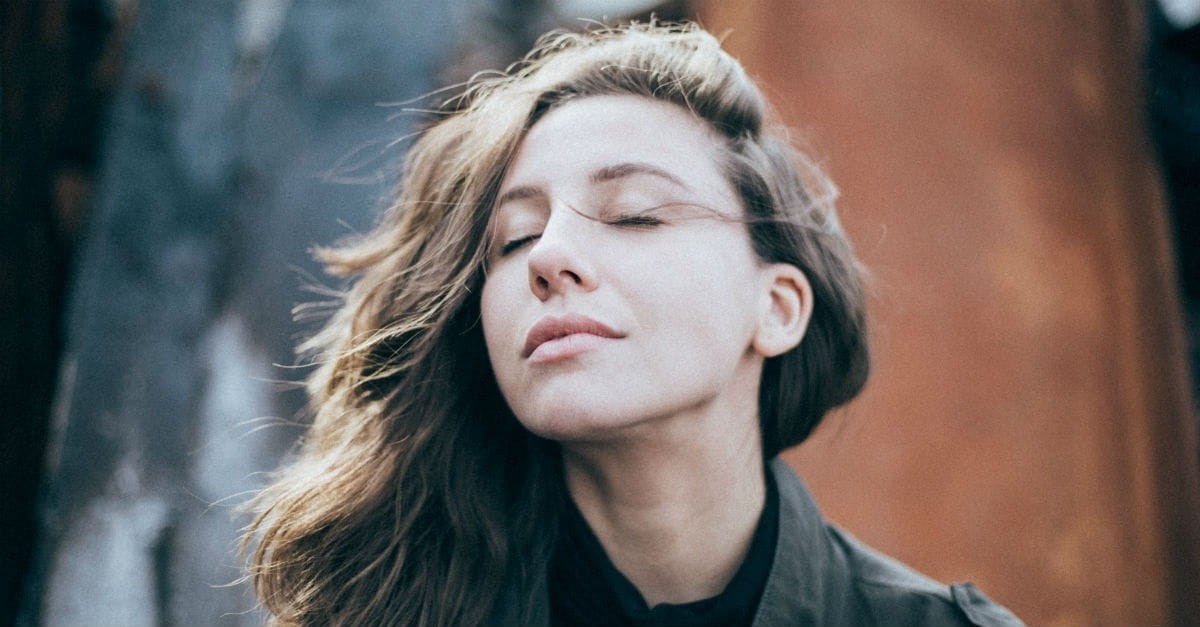 1. Worship is not about you.
Not to sound overly harsh, but it's easy to get wrapped up in our musical preferences and forget that we're worshipping the Lord—the sovereign King of Kings. He is worthy of praise, regardless of if the music minister is singing our favorite song or if there is a typo on the PowerPoint screen, even if the lights are too bright or too dim. It doesn't have to be your favorite jam in order to sing along or lift your hands—we are to worship no matter what the various specifics are around us. If you can't do that, then it might be time to check your spirit. Have you truly been worshipping the Lord all this time, or simply having an emotional response to the music or lyrics that you're hearing?
Photo Courtesy: Unsplash
Slide 2 of 9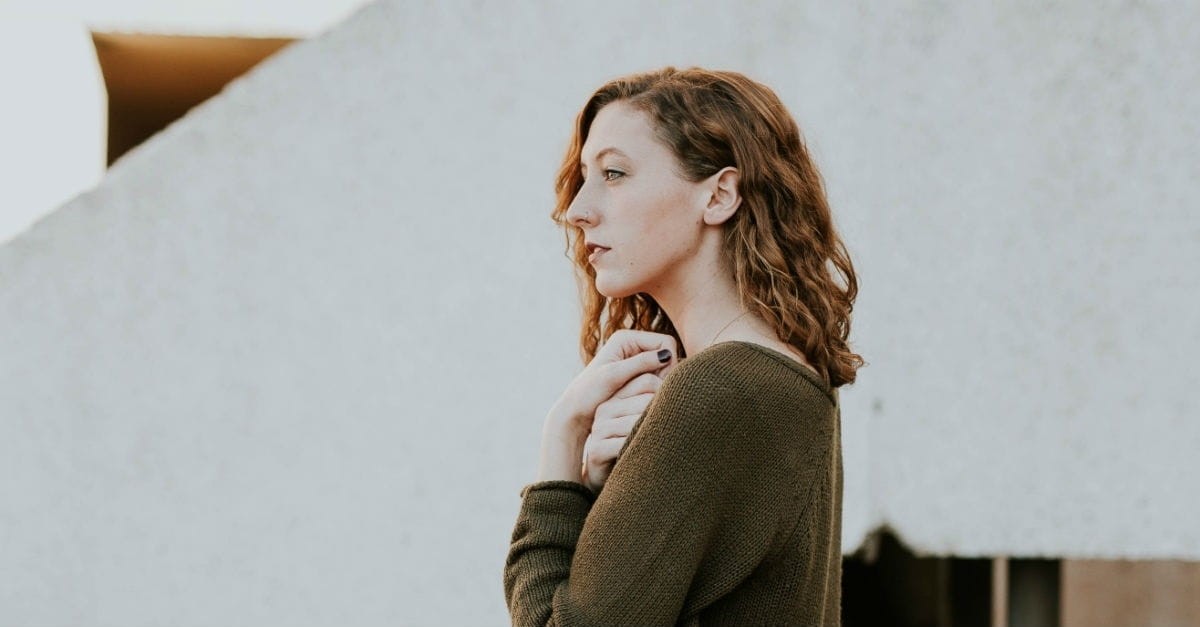 Where is your heart?
"Worship has been misunderstood as something that arises from a feeling which 'comes upon you,' but it is vital that we understand that it is rooted in a conscious act of the will, to serve and obey the Lord Jesus Christ."—Graham Kendrick
Where is your heart? Is it shouting for joy to the Lord? Psalm 100:1-5: "Shout for joy to the Lord, all the earth. Worship the Lord with gladness; come before him with joyful songs. Know that the Lord is God. It is he who made us, and we are his; we are his people, the sheep of his pasture. Enter his gates with thanksgiving and his courts with praise; give thanks to him and praise his name. For the Lord is good and his love endures forever; his faithfulness continues through all generations."
Photo Courtesy: Unsplash
Slide 3 of 9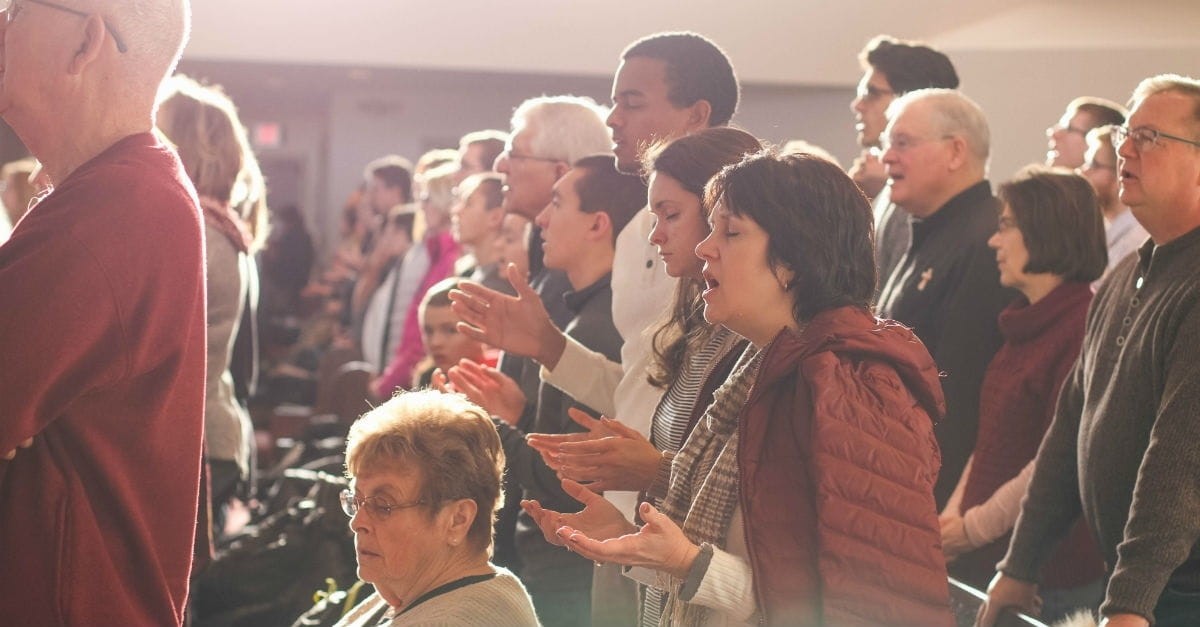 2. Worship is not about your neighbor.
While it might be easy for you to worship for yourself, it might be harder to tune out the person next to you. Maybe you find yourself judging or being critical because they're not singing—or because they're singing too loudly. Maybe they're lifting their hands or not lifting their hands. This isn't our call to make. Remember, David was judged by his wife for dancing before the Lord, and that didn't go so well for her. "As the ark of the Lord came into the city of David, Michal the daughter of Saul looked out of the window and saw King David leaping and dancing before the Lord, and she despised him in her heart." (2 Samuel 6:16) That's definitely not the example we want to follow.
While other people can certainly prove distracting in their worship method of choice, it's not your job to assume or condemn. Simply close your eyes, if it's an issue of distraction, and redirect your attention back to the Lord. We don't know the motive of someone else's heart—but the Lord does. Leave that to Him and focus on giving Him praise.
Photo Courtesy: Unsplash
Slide 4 of 9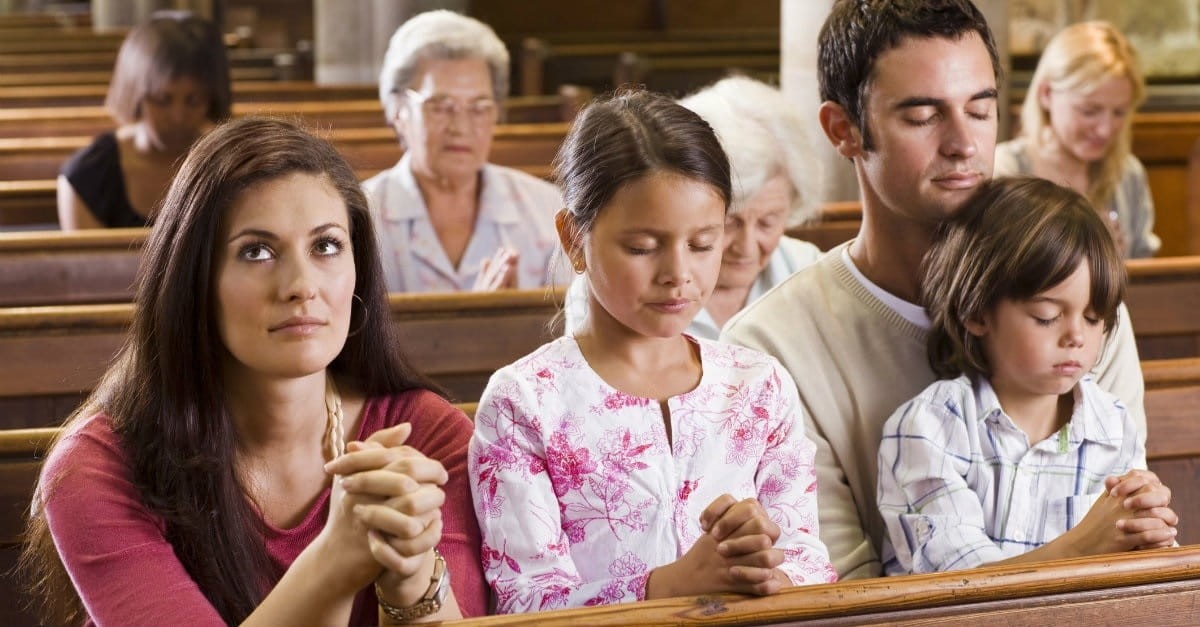 3. Worship is about being genuine.
For those of us who grew up in church, it's easy to fall into the trap of thinking we're supposed to have it all together, all the time. We get sucked into the pretense of appearances, of giving that tight-lipped fake smile and saying "fine" when asked how we are. But you don't have to be at your best in order to worship. In fact, you can be in a horrible mood and still worship genuinely. Coming to the Lord and praising Him despite your raging hormones or negative emotions can actually show more reverence and submission, than if you were in naturally good spirits. Worshipping freely, despite ourselves, only brings God more glory.
Photo Courtesy: Thinkstock
Slide 5 of 9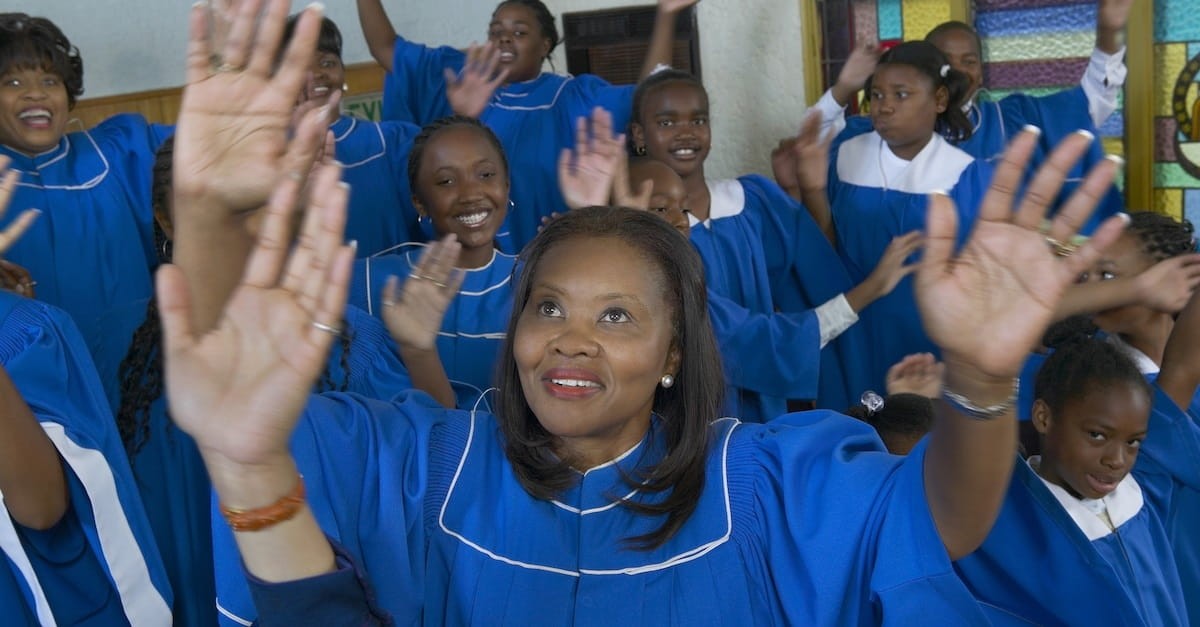 Redirect your focus to the Lord.
Consider what the Bible says about a sacrifice of praise. "For here we have no lasting city, but we seek the city that is to come. Through him (Jesus) then let us continually offer up a sacrifice of praise to God, that is, the fruit of lips that acknowledge his name. Do not neglect to do good and to share what you have, for such sacrifices are pleasing to God." (Hebrews 13:14-16)
You can worship the Lord while happy, sad, mad, or in the midst of any other emotion you have. Not feeling like it? Do it anyway. What starts in the flesh can often end in the Spirit. There's nothing quite like redirecting our focus to the Lord and shifting our perspective to the eternal to get us out of the temporal dumps.
Photo Courtesy: Thinkstock
Slide 6 of 9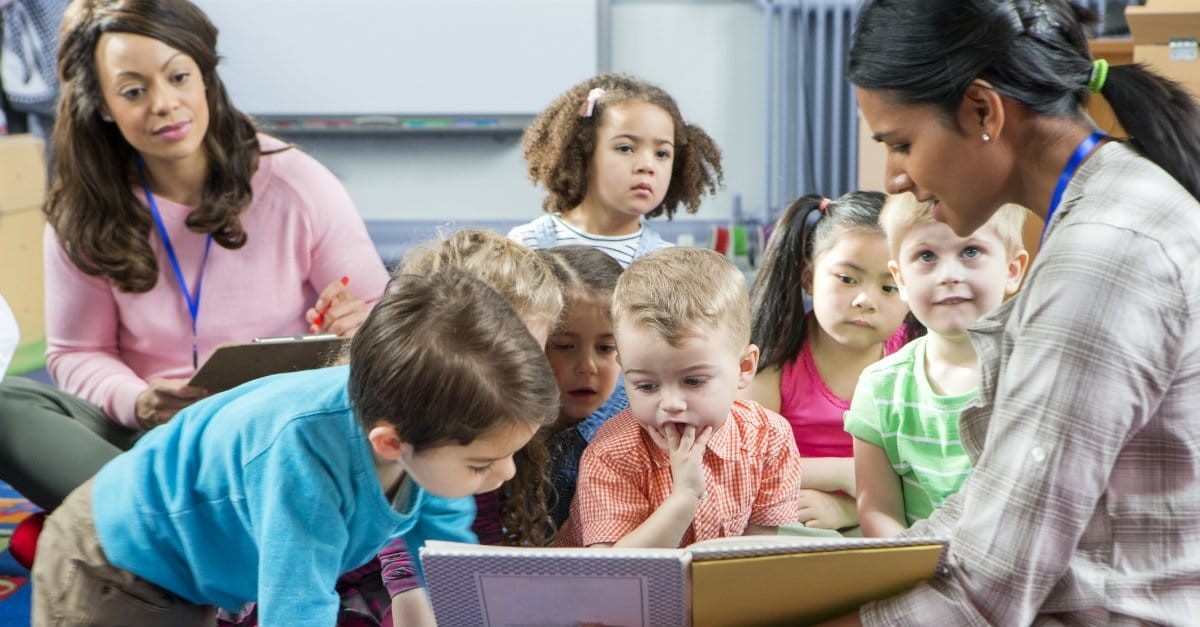 4. Worship isn't just about the music.
We worship through music and song, yes, but we also worship through Scripture, prayer, body language, and perhaps most importantly, heart posture. You can worship during the Pastor's sermon. You can worship on a Sunday morning while getting ready for church and on the drive there. You can worship while teaching Sunday school or changing diapers in the nursery or bringing donuts to the senior adult class. You can worship during the musical portion of the service and in the hallway after, while fellowshipping and greeting other believers.
Photo Courtesy: Thinkstock
Slide 7 of 9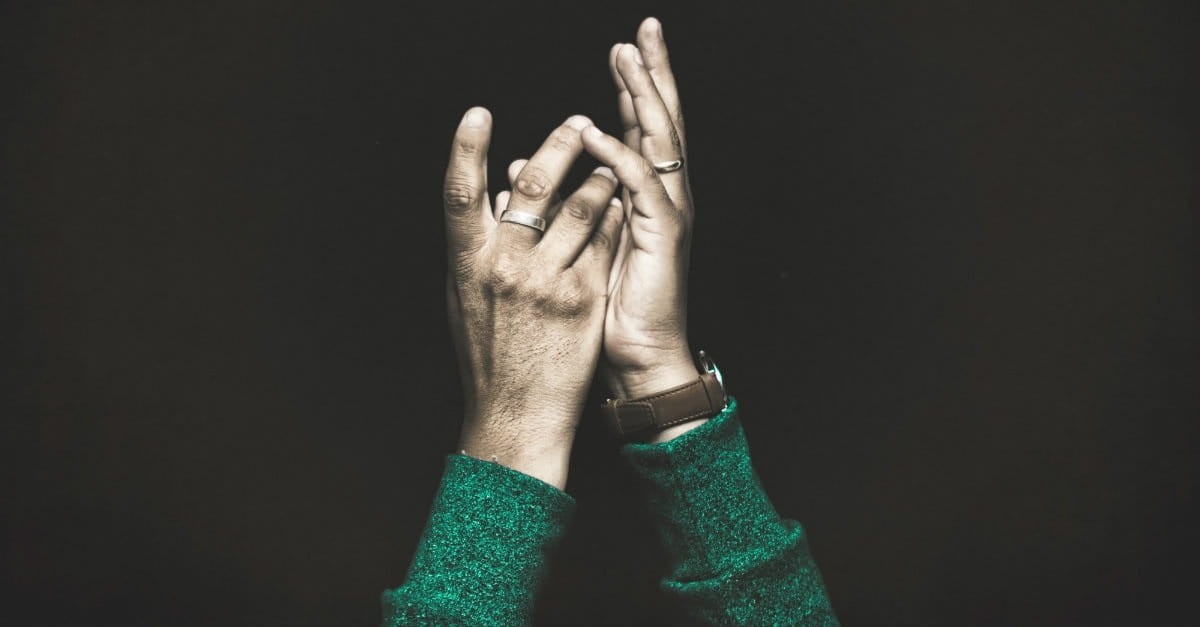 Drawing Nearer to Him
There's no wrong way or time to worship, when it's done from a pure heart posture. There's no set action or words or legalistic rules to follow in order to give praise back to the Lord. We do this out of a motive to draw nearer to Him.
"The Lord says: "These people come near to me with their mouth and honor me with their lips, but their hearts are far from me. Their worship of me is based on merely human rules they have been taught." (Isaiah 29:13) Don't fall into legalism with your worship style and don't feel limited to worshipping only during songs. Praise Him all the time.
"Cause every task of your day to be a sacred ministry to the Lord. However mundane your duties, for you they are a sacrament." - Richard Foster
Photo Courtesy: Unsplash
Slide 8 of 9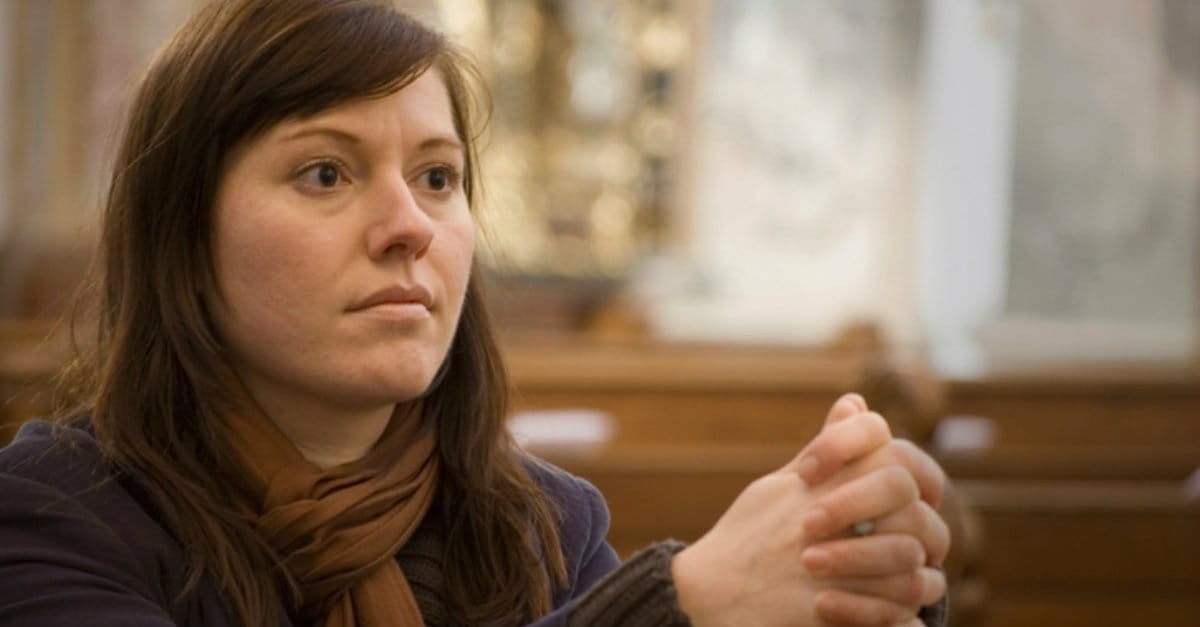 5. Worship is about preparing your heart.
It's important to prepare our hearts and quiet our souls for worship. Don't just stumble into church after Sunday school or after chatting in the church lobby with a friend or after stuffing your face with donuts and not take a moment to settle your heart and mind. Remember who you're going into church to worship. Take time to really feel and fully acknowledge that. You wouldn't rush to meet the Queen with donut crumbs on your dress and a bladder begging for relief. Show the Lord that same respect. Of course God receives you and loves you as you are, but preparing your heart and even your appearance for worship can actually go a long way in how you feel while worshipping. It can eliminate distractions that try to creep in.
Photo Courtesy: Thinkstock
Slide 9 of 9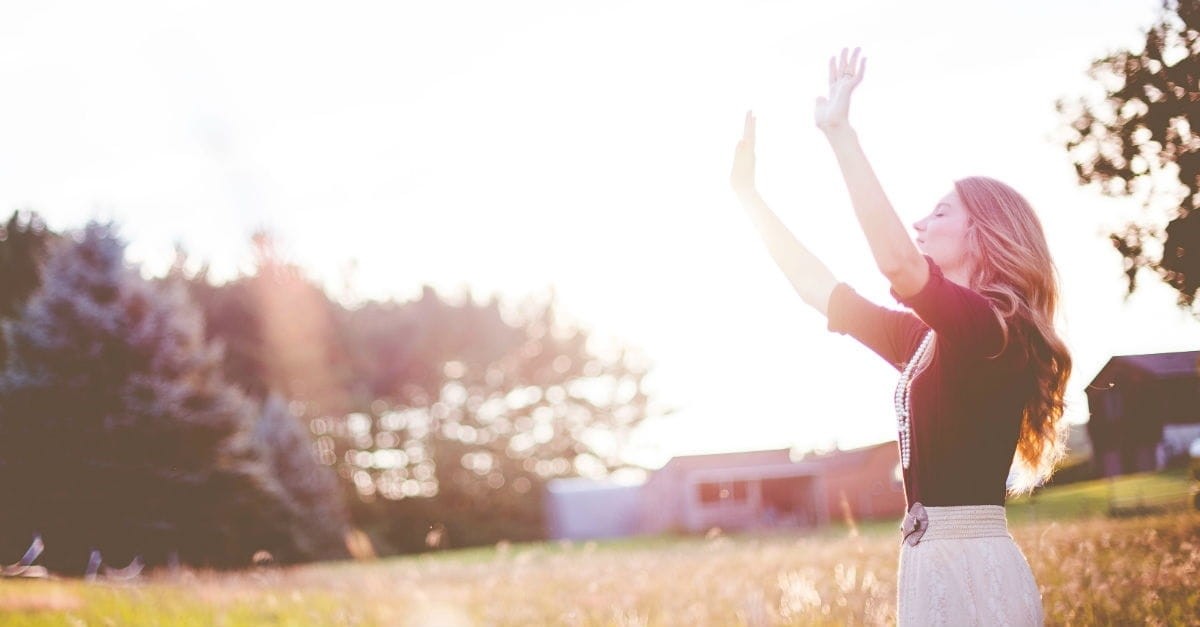 Offer Your Body to the Lord
Face it, it's hard to focus on a praise chorus when you need a bathroom break or are wondering if your slip is showing. It's difficult to concentrate on the things of the Lord when we have unconfessed sin in our hearts or are wondering where we're going to eat lunch after church.
Offer your body—your appearance, your wardrobe, your heart, your thoughts, even your appetite—to the Lord during worship. The Bible assures us that is our true worship—to come to him as living sacrifices. "Therefore, I urge you, brothers and sisters, in view of God's mercy, to offer your bodies as a living sacrifice, holy and pleasing to God—this is your true and proper worship."(Romans 12: 1-2)
Perhaps the beloved A. W. Tozer sums it up well for us:"I can safely say, on the authority of all that is revealed in the Word of God, that any man or woman on this earth who is bored and turned off by worship is not ready for heaven."
---
Betsy St. Amant Haddox is the author of fourteen inspirational romance novels and novellas. She resides in north Louisiana with her newlywed hubby, two story-telling young daughters, a collection of Austen novels, and an impressive stash of Pickle Pringles. Betsy has a B.A. in Communications and a deep-rooted passion for seeing women restored in Christ. When she's not composing her next book or trying to prove unicorns are real, Betsy can usually be found somewhere in the vicinity of a white-chocolate mocha. Look for her latest novel with HarperCollins, LOVE ARRIVES IN PIECES, and POCKET PRAYERS FOR FRIENDS with Max Lucado. Visit her at http://www.betsystamant.com./
Photo Courtesy: Unsplash

 

 

 

 
Originally published Monday, 16 July 2018.