10 Ways Christians Can Be Pro-Life for All Life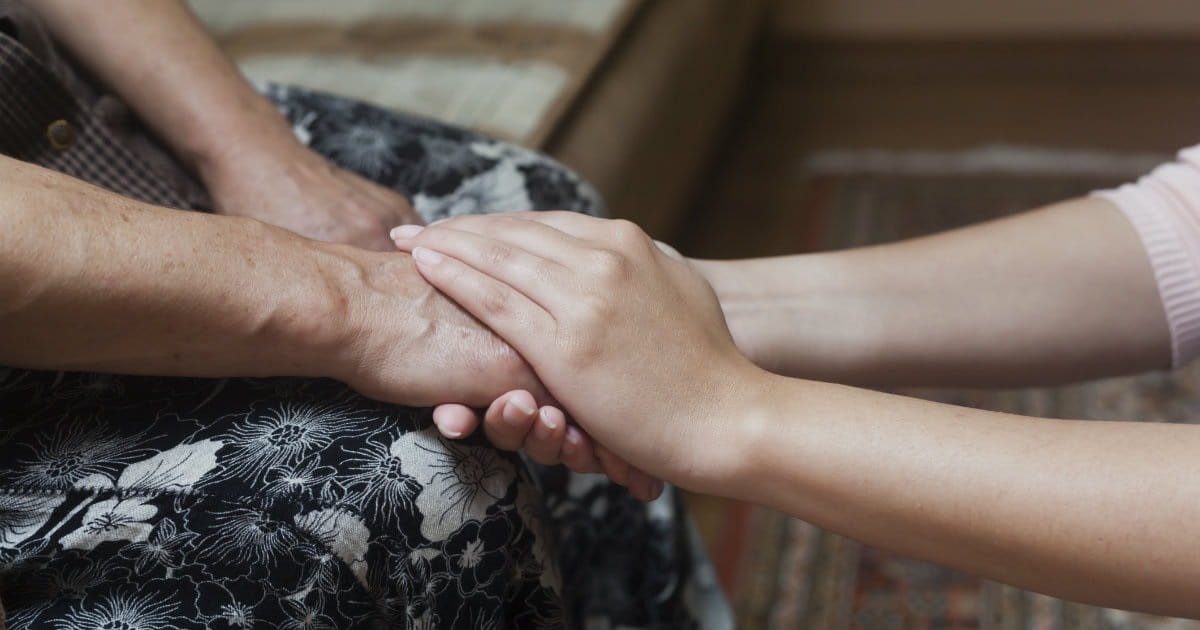 Most often when we hear the word "pro-life" we think of abortion. Emotions heighten even for devoted Christians. Because the word is politicized, we're afraid of it. We're afraid to use it, misuse it, or offend people with it.
However, being pro-life is not political at all. Instead, it is an embodiment of the mission of Jesus Christ. "Pro-life" literally means "for life." The Bible teaches us that Jesus is life (John 1:4; John 14:6) and that He came to give us life (John 10:10). For a person to say he or she is a follower of Jesus and not "for life" is an oxymoron.
Our enemy knows all of this. He knows that Jesus is life and brings life into the world. Our enemy is the opposite of life. He is the embodiment of death whose mission is to "kill, steal, and destroy" (John 10:10). He created the system of politicizing initiatives that are for life because he does not want to see life continue or flourish.
Even though we get hung up on pro-life being only about abortion, there is more to it than that. A person who is "for life" is "for all life" in all circumstances. Jesus did not pick-and-choose life, and nor should we.
Here are ten ways we can be pro-life for all life.
Read more
1. Create a Pro-Life Culture and Pray

Slide 1 of 10

The list below may surprise you because it goes past the issue of abortion. Abortion is a tragedy in our midst and a huge epidemic that needs our daily prayer. Yet, the objective of this article is to point out other ways we are missing with being pro-life. Yes, plead daily in prayer for expectant mothers of unplanned pregnancies and their babies, but don't limit life to only the unborn. We create a pro-life culture when we expand past abortion to include being an advocate of dignity and life for other vulnerable peoples.

When you read below you may feel overwhelmed. Our tendency is to turn away because it's too painful or hopeless. We think there's nothing we can do. Or maybe we sincerely don't want to do anything. Don't do that. That is a result of privilege that we have in the United States. And it, too, is a scheme of the enemy in making us think that there's so much to do we can't do anything.

When you read, think about your personal life and where you can help those in need or areas that your heart needs to change to reflect a pro-life culture. When we start thinking about it we realize there are needs right in our midst. Ask God to show you where He wants you to help. And, of course, pray for each of these groups of people.

One idea for prayer is to make a prayer schedule. For each day of the week, decide the groups of people for whom you are going to pray. This will make your prayers intentional and focused, and it will help you not to forget anyone.

Jesus said, "Blessed are those who mourn" (Matthew 5:4). We are called to mourn for and with other people because Jesus mourned for us. Let's mourn with our neighbors and our brothers and sisters in Christ through prayer and heart-change.

Image Credit: ©Thinkstock

2. Support People with Disabilities and Their Caregivers

Slide 2 of 10

Across the street from our old house lived a boy who had autism. He was twenty-years-old, but he still went to high school and had a part-time job at a local restaurant. One Christmas, I walked across the street to take his family some cookies, and his mom started talking to me. The conversation led to us talking about faith, and I learned that she was a believer, but they didn't go to church anywhere.

As I thought about this family more in the weeks that followed, I realized how impossible it must feel to take a child who is disabled to church. Who takes care of them while you're in the service?

Or what about adults who have disabilities? Are there adequate resources to care for them in settings such as church?

This is just one way that we can support people, and their caregivers, who have disabilities. The church should be a place for all people to come. By asking special education teachers, medical professionals, or even adults who have experience caring for their family members, we as a church can support these adults, children, and families better.

Recently I was on a church website, and I saw a sentence with a link that said, "If your child has a disability and needs support, please let us know." This is the body of Christ walking the walk of being pro-life.

Image Credit: ©Thinkstock

3. Support People Who Are Chronically Ill and Their Caregivers

Slide 3 of 10

In 2010 my mom got cancer. At the time I lived in North Carolina, and she lived in Georgia. Because simultaneously my husband was recovering from a heart transplant, I was not able to go to Georgia to be with my mom for long, but I was able to go for one weekend before she passed away.

During that weekend my eyes were opened to people who have the task of taking care of people who are chronically ill. Emotionally and physically, it was the hardest weekend I've ever lived. My mom required constant care.

When I'm going throughout my day complaining about all that I have to do or all that I'm not going to get done, I forget about people who are chronically ill and their caregivers who are strapped down by illness.

We can support these people in need by being aware and listening. Bringing meals, giving rides to appointments, or even just sitting with someone so that their caregiver can rest is helpful.

Image Credit: ©Thinkstock

4. Support Mothers Who Decide to Give Their Child Up for Adoption

Slide 4 of 10

It wasn't until I had my daughters that I realized the moms who give their children up for adoption are the true heroes. We praise families who adopt children, and we should, but we should also praise birth moms. Regardless of circumstances, I cannot imagine the pain of giving my child to someone else. I get a glimpse of that emotion as I write this, and the thought brings tears.

These brave women choose life by not aborting their children. They carry them for nine months feeling the kicks and squirms and accepting the questions, "When are you due? What are you having? Is this your first?" from strangers.

Then they choose life by delivering their children into the arms of someone else to care for them. For a myriad of reasons, they feel that this is best for their baby. These brave women love their children more than themselves. They are the truest example of selflessness.

But what happens after that?

There is often emotional support for families who adopt children, but there also needs to be ongoing support for women who give their babies up for adoption. Many times regret, guilt, and loneliness envelope these moms for the rest of their lives. It's a life-altering decision that needs long term support.

We can be pro-life by supporting these women emotionally through prayer and mentorship. Pay attention to who in your life may have this experience, and walk alongside her. As you pray for the unborn and adoptive families, also pray for these selfless mothers.

Image Credit: ©Thinkstock

5. Support Families with Foster Children and Support Young Adult Foster Children

Slide 5 of 10

Where I live churches are doing a wonderful job of supporting families with foster children. I did not see this ten years ago, but today there are organizations working together with local churches to train and equip people to help families who foster. Even if you are not a foster parent yourself, there are many ways you can help the families who are fostering.

One area of foster care that may be overlooked, however, is the sometimes forgotten population of young adults in the foster care system. These children become adults before they are adopted, so when they enter college or the workplace they do not have the financial or emotional support that other young adults have. Sometimes these young adults even become homeless because of the lack of a safety net from their families.

Recently a friend started a non-profit organization in our town to help these young adults. Lydia's Place serves young adults by providing basic needs during the transition to independent living, and they work with local colleges to provide emergency housing for students who may face homelessness.

Support of organizations such as this through prayer, mentorship, and financial giving reflects a pro-life culture.

Image Credit: ©Thinkstock

6. Advocate for People in Slavery and Sex-trafficking All Over the World

Slide 6 of 10

Slavery is a topic we often don't think about outside of our U.S. history books, but right now there are an estimated 20 to 45.8 million people trapped in slavery all around the world. This includes sex-trafficking, forced labor, and many other types of slavery. And sex-trafficking is a huge problem right here in the United States.

The most important step we can take is to be aware and educate ourselves. Again, we don't need to bury our heads in a hopeless posture, but look for ways we can give and serve to help people in slavery. When opportunities arise to help organizations fighting against slavery, we can take advantage of them. And of course, continue to pray for these people marginalized and in danger.

Image Credit: ©Thinkstock

7. Support Legislation to Help Refugees and Immigrants

Slide 7 of 10

When Jesus looks at our world, He does not see borders. He sees people. When Jesus came, He came for everyone - the Jews and the Gentiles (Romans 3:29). This topic is broad and deep, but one step we can take when deciding how to respond to these issues in our world and political system is ask ourselves, "What is the most pro-life decision for everyone involved?"

Sometimes we let fear and greed make decisions for us. However, what matters is for "your kingdom come" (Matthew 6:10) - for God's reign to be realized now in our hearts. Because this is a complex issue makes it even more important for us to pray for God's will and His mind when making decisions about legislation to support.

Image Credit: ©Thinkstock

8. Support People Who are Poor and/or Homeless

Slide 8 of 10

Jesus told us that we will always have the poor among us (Mark 14:7). Being pro-life includes caring for the poor. Practical ways to do this is donating food to local food pantries or serving at soup kitchens. It also includes donating clothes, old cars, or household supplies to people who need them.

But we can also support the poor through the attitudes in our hearts. Often times we judge this group of people for their poverty. We need to keep a humble heart and remember that everything we have comes from God, and it can be taken away. Treating poor and homeless people with dignity shows the love of Jesus.

Image Credit: ©Thinkstock

9. Value the Elderly and Disabled

Slide 9 of 10

Have you ever wondered God's purpose in allowing people to remain in a state of disability? Whether it's an elderly person or a younger person? Even though this question is common, it reveals an earthly world-view.

There is a unique value in the lives of the elderly and disabled. I believe the main purpose of their lives is to make us more like Jesus. They grow us - people who are healthy or young - and teach us truths that only their circumstances can teach.  Knowing and caring for the elderly and disabled teaches us to have a servant's heart. It humbles us and reminds us that our abilities come from God. We learn self-sacrifice, patience, and genuine love. Finally, it keeps our minds off of worldly pleasures and on the kingdom Jesus is preparing for us where everyone will be whole and healthy.

We need to look for the contributions these people make in our personal lives and thank God for them. They serve a unique role that can't be filled in another way, and they are a blessing to us.

Image Credit: ©Thinkstock

10. Work Toward Racial Reconciliation and Unity

Slide 10 of 10

Jesus sees us all of us who have given our lives to Him as His children, and He loves every soul on this earth, no matter the color of our skin or the part of the world we come from. We are called to love in that same way.

For the past several years I've asked God to show me where I am prejudice and help me understand people of other races or cultural backgrounds. Here's what He's revealed to me:

First, pray, asking God to show you places in your heart where you are prejudice. Ask him to help you empathize with people and help you understand their lives. Another person's life is never what it seems to you. Then, look for areas in your own life where you can start making a change. For example, not teaching your children the same prejudices and not participating in jokes and slang language that degrade other people. Finally, make it a priority to befriend people from different backgrounds and learn from them.

Image Credit: ©Thinkstock

---

Brenda Rodgers is the wife to a heart-transplant hero and the mama of two little girl miracles. She lives in Georgia where she enjoys southern culture and her home built in 1900. She writes at BrendaRodgers.com about being a girl-mom, mentoring young women, and life in the south. Her hope is to use her personal life experiences to show other people Jesus. Brenda would love to connect with you on Facebook, Instagram, Pinterest, and Twitter.