10 Things You Can Do Today to Make Your Marriage Last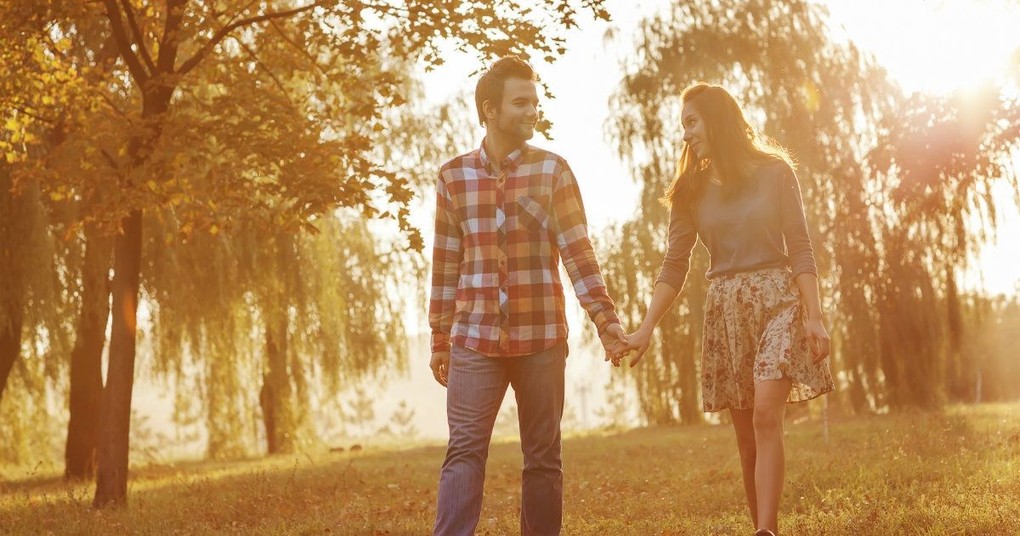 My husband Gene and I sat at the outdoor table of our favorite restaurant. A warm Orlando breeze lifted my hair as we reviewed the menu. I smiled across the table at the married couple, our friends for years. We all had a hard time choosing from the delicacies offered.
But what wasn't difficult was finding topics to talk about. We laughed and chatted until the issue of chores came up.
"I think a bomb could go off and he'd not notice if he was in the middle of watching a football game," the wife said, "and you'd think he would clean the mess he makes. But no, guess who has to do the cleaning? Me, of course."
An uncomfortable silence hovered over the four of us.
The husband gave a nervous chuckle. ""I guess I'm just a bad guy."
I took a deep breath and changed the subject. But that night I remembered a powerful advice we once received in a marriage weekend. 'Never criticize your spouse in the presence of others."
Did I do that? Swallowing my shame I confess I did. That's why I was forced to find the instructions that could correct my mistakes.
The best resource for this was God. It was His Word. It was His outline of what love should be.
Based on 1 Corinthian 13, here are the ten steps Gene and I followed for our marriage to last nearly 42 years:
Image Credit: Thinkstock.com
1. Practice Patience

Slide 1 of 10

While hubby relaxed on the couch, I handed him a plate of veggies with low-fat dip. "Honey, just in case you get hungry before dinner."

That was a big improvement from the stop-eating-junk-food nagging I had done for way too long.

And what results did it have? None. Even worse, my comments sparked arguments.

Of course they did. I was right. He was wrong. I knew the consequences. But what I didn't know was that criticism and nagging fed us both with frustration.

After uncomfortable self-reflection, the adjustment had to happen inside me. I vowed to change frustration for patience.

Happy moments came back when, all on his own, he chose to eat differently.

Image Credit: Thinkstock.com

2. Practice Kindness

Slide 2 of 10

I confess. Being kind to others is easy. Even when others rattled me a bit, I smile and offer kind words. But not so at home. When Gene went against my wishes, I would be quick to find words that would dig and make him realize how wrong he was. Sadly, my own wrong emerged when I answered this question: how would I feel if he used those same words with me? The answer is that I'd be a puddle of tears.

That's when wisdom turned me around.  I realized my thoughts turned to the words I said. The words I said turned to the attitude I displayed. Each time I did this simple exercise, kindness flowed and instead of arguments, our affection grew.

Image Credit: Thinkstock.com

3. Let Go of Pride

Slide 3 of 10

Oh, that pride often knocks at the door. And rather than shoo it away, we invite it in. It settles in the couch of our relationship and begins the destructive mess. When I know Gene is right, admitting it makes me squirm a bit. Honesty, I want to be right. Not only that, I want him to acknowledge his mistake and recognize my wisdom.

But does that happen? No. What he acknowledges instead is that I can be stubborn, self-righteous and yes, often, proud. Gulp. No wonder God says that He abhors pride because it's the brick wall that keeps love, understanding, humility and harmony out of our marriage. Erasing pride was the hardest for me. It was painful. But oh, so worth the effort. No pride, more peace, less problems. (1 Corinthians 13:5)

Image Credit: Thinkstock.com

4. Choose Your Battles

Slide 4 of 10

Let's face it, what wife doesn't want to get her way? After all, we know how to manage the household. We are the ones who are in control of the details and know the program well. But is that a way to be diligent? Or is it just a subtle way to display self-seeking whims?

I figured it out during one cold St. Louis winter. Our boys were small and before heading out the door, I insisted they bundle up. Yet, Gene thought they would be fine with less clothing. Wrong. I was the Mom. I knew them better. And I possessed the intuition about preventing colds. Then one day, I realized that what I was preventing instead was a fun, enjoyable outing with my family.

I learned the lesson about choosing battles. About the importance of letting go of minor details. And that change ushered the sweet harmony that played in our relationship. I made this private rule: instead of self-seeking whims, I'd consider others' interest first.

Image Credit: Thinkstock.com

5. Don't Keep Track of Wrongs

Slide 5 of 10

"My wife doesn't get hysterical, she gets historical," a friend said one time.

We all laughed. But the truth in that play of words rings painfully true. Why do spouses remember all details of the flaws, the hurtful words or the foolish actions of the past? I'm in that group. But what seemed foolish to me was that hubby would never see the correlation of past flaws to present issues. All I wanted was to emphasize his wrong. To help him see. Help him understand. But what I misunderstood was God's call for me not to keep record of wrongs.

And to my shame, I had guarded the register where the list of Gene's failures was stored in alphabetical order. And I kept it current for easy access. But when I accessed God's Word for wisdom to forget past faults, that's when past wounds turn to a wonderful present of forgiveness.

Image Credit: Thinkstock.com

6. Protect Your Time Together

Slide 6 of 10

"I need to protect that time with my husband," my friend said. I was silent for a moment. Did she say, "protect?" I've never considered that approach. Blushing a bit, I admit, I didn't think of protecting our time together.

The reason? My priority had been the kids. My job was to meet their needs, correct their behavior. And look out for their best. In that list of important tasks, time with hubby had fallen under the responsibilities that piled up like dirty clothes in the hamper. Time to re-arrange those priorities, though a bit difficult, I pushed aside the laundry, the dishes and the urge to check facebook.

I didn't post anything on my page. Instead I stuffed my cell phone in my purse; I carved out room for time, quality time with Gene. That's when he felt valued and willing to express even more affection.

Image Credit: Unsplash.com

7. Learn to Trust – First God, Then Your Spouse

Slide 7 of 10

"He has to earn my trust," my friend said after painful infidelity shook their marriage. I've been there. Yes, it seared. It flogged my confidence and washed out any trace of trust. Instead of trusting, I fought suspicion. Instead of confidence, I battled insecurity. Who could blame me? Then God reminded me to first trust in Him. To rely on His power to sustain me. And rely on His strength to lean on.

With a calm heart, I trusted God to be in control of my husband's thoughts. To guide His attitude. And to direct His actions. Trust came back. And so did a new kind of relationship, mature and solid.

Image Credit: Thinkstock.com

8. Persevere through the Challenges Today to Reap a Harvest Tomorrow

Slide 8 of 10

"Sorry, honey," I said to Gene the other night, "my computer is acting up again."

He put aside what he was doing and came to rescue me, bringing with him loads of patience. He began this attitude 30 years ago when, without warning, in a matter of 18 months, I lost my sight completely. No cure. No treatment. No medication. Nothing could bring back my vision. Oh, how I longed to be "normal" again. And caring for our 3, 5 and 7-year old sons was nearly impossible.

But even when our days became darker with challenges, perseverance was the light that kept Gene and me moving forward. Instead of allowing my blindness to hold us back, we persevered trusting, helping and working as a team. And working together, we won the game. We triumphed over blindness, choosing to see the best of our married life.

Image Credit: Thinkstock.com

9. Focus on What is True

Slide 9 of 10

"The rate of divorce in couples like yours is quite high," a friend with a masters degree in psychology said to us. I smiled, trying to find words to agree, or perhaps display shock. Yet, there was truth in his words. My blindness, the infidelity episode, the financial devastation and the tragic death of our youngest son could have torn our marriage.

But Gene and I chose to believe, receive and embrace God's truth. The truth that He has the power to usher victory. The truth He will turn the impossible to possible. And embrace His promise to take us from heartache to healing.

Image Credit: Thinkstock.com

10. Check Your Temper

Slide 10 of 10

"Peace is not the absence of conflict," our pastor had said, "but rather, the absence of anger." What a challenge for Gene and me. Peace evaporated like dew on our grass when financial issues came up. That was because his and my idea of financial security were as opposed as our preferences for chicken or salmon.

And that difference usually meant our opinions would be expressed with firmness and often, if not careful, they would turn to anger. In order to avoid this last stage, we vowed to do something different: We would write our thoughts, feelings and opinions. This exercise allowed us to calm down, to formulate our thoughts and avoid hurtful words.

Forty two years later, constant work is the commitment that keeps us together. Consistent review of God's Word keeps us humble. And continual patience keeps our love alive.

Image Credit: Thinkstock.com

Janet Perez Eckles is an international speaker and author of four books. Her best-selling release, Simply Salsa: Dancing Without Fear at God's Fiesta invites you to experience the simplicity of finding joy even in the midst of hardship. With engaging stories, Simply Salsa gives practical steps to overcome heartache, fear and celebrate life once again.