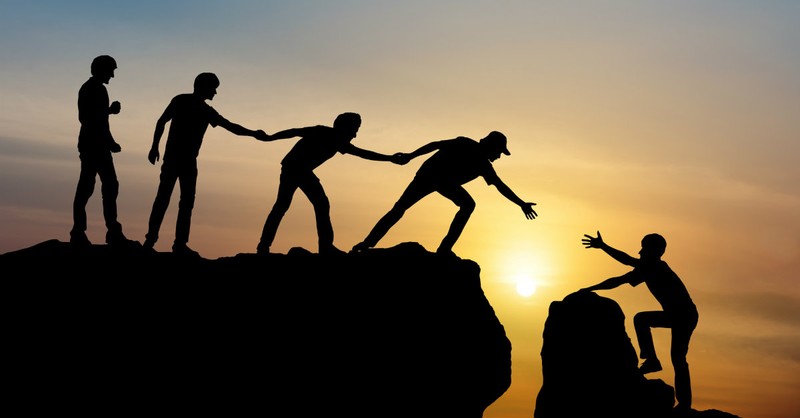 Why You Should Ask for Help Even if You Don't Know How
Chara Donahue

Contributing Writer
How many times in life, when we desperately need help, do we refuse to send out the S.O.S. screaming in our souls? We convince ourselves that we can do life on our own, and that those hopes we have longed for, but cannot find, must be too far out of reach. Could it be that when we could not figure out how to ask for help, we instead surrendered to the works created by our own efforts? 
As God's image-bearers, we are created for community, to help and be helped, to love and be loved. It is a vulnerable position to need help, and in cultures that elevate independence over interdependence, the vulnerability required to communicate that need is even more difficult to muster. But despite our efforts to prove otherwise, there is only one person who does not need help - God who is perfect, holy, and self-sufficient. Yet the one true God chooses to exist in a trinitarian community of the Father, Son, and Holy Spirit, so when we need help, we have the community of God to ask.
The how is simple—we swallow our pride and ask, but that is easier said than done. What helps us get to the "how" of asking is developing an understanding and theology of why asking for help is worth leaving our pride behind.
Photo Credit: © Getty Images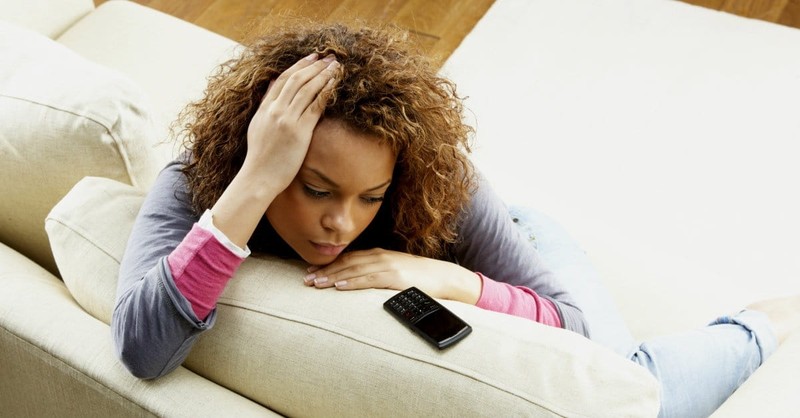 Siri and Alexa cannot meet all your needs.
There are three different types of help humanity typically seeks: the supernatural (God, angels, false gods, Satan, demons), the natural (fellow humans), and the artificial (technology). Though technology and its developments are brought forth by humans who were brought forth by God, our dependency on it seems to perpetually increase. There are needs that our smartphones cannot meet, and while it does not feel inconvenient to ask a machine for help—no machine can save a soul.
Technology is not in and of itself a bad thing. It begins as a neutral tool; it's the hands of those who use or abuse it that the results trend towards good or evil. It can offer us ways to connect with others, or take our focus away from human interaction. Students are giving up classrooms for virtual learning environments where they communicate through posts but never hear the voice or look into the eyes of their classmates. Supermarkets enable shoppers to speedily check themselves out. Even churches have more and more people attending virtually by watching sermons online.
Technology's powerful draw stems from its indifference - it does not require much from us; it doesn't even care if we say, "thank you." The danger of our growing ability to call upon technology lies in that the more we draw near to convenience and creating our own individual kingdoms, the further away from God's intended kingdom community we become.
Photo Credit: © Getty Images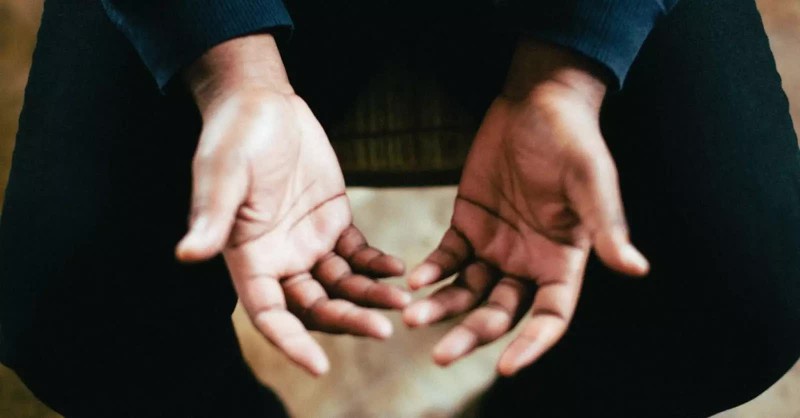 Ask God for your greatest need first.
Humanity's paramount need is forgiveness. The gospel is the answer to the call for help that every human soul carries within them, yet not every human soul will ask. It is impossible for us to earn salvation; we have no capacity to cure the plague of sin upon us. But for those willing to believe in and reach for the rescue Christ offers—forgiveness awaits.
God cares for us and he is faithful to provide for his children, but there is a myriad of reasons why we might hold back from seeking his aid. Maybe we are attempting in vain to mask our sin from an all-knowing God. Perhaps the weight of relentless pride presses in on our identity, and we refuse to admit that we need God. But for some, it is as simple as feeling our true inadequacy and unworthiness to ask God to provide the balm for our wound.
The good news is that going to God is as simple as telling him our need in prayer. In James 4:2 we are told, "You do not have because you do not ask God." We are also encouraged to come to God with our needs. James 1:5 tells all believers, "If any of you lacks wisdom, you should ask God, who gives generously to all without finding fault, and it will be given to you."
Jesus also clearly said in the sermon on the mount:
Ask and it will be given to you; seek and you will find; knock and the door will be opened to you. For everyone who asks receives; the one who seeks finds; and to the one who knocks, the door will be opened. Which of you, if your son asks for bread, will give him a stone? Or if he asks for a fish, will give him a snake? If you, then, though you are evil, know how to give good gifts to your children, how much more will your Father in heaven give good gifts to those who ask him! (Matthew 7:7-11)
The Scriptures show that God's children should not be shy about seeking the Heavenly Father for support. We are designed to seek him. He wills that we engage in a relationship with him and see that He is waiting to provide all of what we need most.
Photo Credit: © Unsplash/Jeremy Yap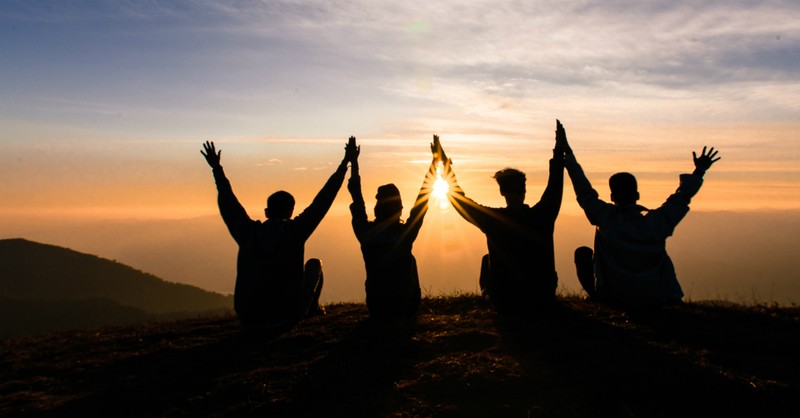 Asking for help furthers the story God tells through his children's lives.
Hebrews 10:24-25 reminds us that God intends that we should help, rely on, and gather together: "And let us consider how we may spur one another on toward love and good deeds, not giving up meeting together, as some are in the habit of doing, but encouraging one another—and all the more as you see the Day approaching."
The command from Hebrews is clear that we are to intentionally engage in relationships of giving and receiving. Beyond commands, accepting help is a way we let others show their love for Christ. Galatians 6:10 says, "God is not unjust; he will not forget your work and the love you have shown him as you have helped his people and continue to help them." This does not mean we don't continue to do what we can on our own, but that when our own strength is not enough we let the people of God come around us so that we can all glorify our great God together. We carry each other's burdens, and in doing so fulfill the law of Christ.
There are times when God gives one of his children the exact ability to meet the need he knows another one of his children will have. This even happened with Jesus. Churches around the world celebrate Palm Sunday - a week before Easter, and it is always a wonder to see how planned out Jesus' entry into Jerusalem was.
"As they approached Jerusalem and came to Bethphage on the Mount of Olives, Jesus sent two disciples, saying to them, "Go to the village ahead of you, and at once you will find a donkey tied there, with her colt by her. Untie them and bring them to me. If anyone says anything to you, say that the Lord needs them, and he will send them right away." (Matthew 21:1-3)
We are all part of the story God is telling. Perhaps we serve a role like the disciples who fetch the donkey, or we are like the owners who had the donkey on which Jesus would fulfill prophecy. Whatever our role, we are a part of this great story God is telling, and when we seek help, we see more and more how God has woven his people into a family. We can have confidence that our asking is meant to be answered by God's revealing through his redeemed people or the miraculous.
Rightly seeing our own frailty and inadequacy helps tear down the looming barrier of false pride that hinders us from reaching out and seeing God move. When we truly need help, we can seek God for the strength needed to ask, and simply appeal to another Spirit-filled believer for help. We serve an awesome God who knows our needs and has every means available, including working through other people, to satisfy those needs.
---
---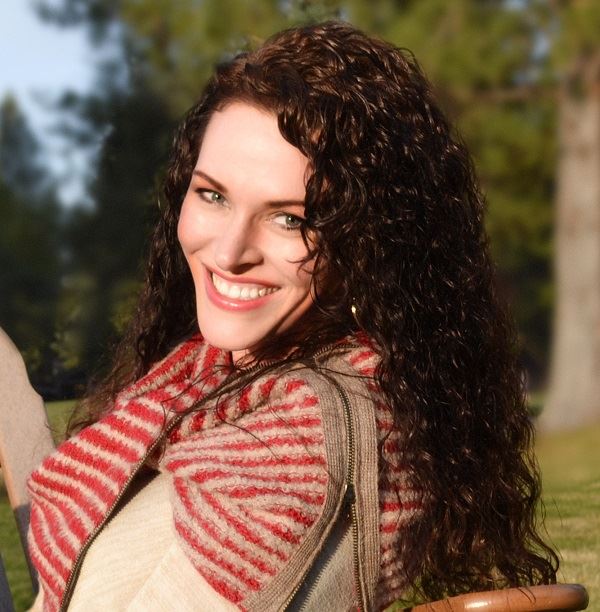 Chara Donahue is a co-author of the Bible study 1, 2 & 3 John: Experiencing Transformation and is working on her next book. She enjoys serving as a biblical counselor, speaking to women, and savoring coffee when her four kids are out playing with dad. She holds an MSEd from Corban University, is passionate about seeing people set free through God's truths, and is the founder and editor of Anchored Voices. Get in touch with her on Facebook or Twitter.
Photo Credit: © Getty Images/Theerapong28
---
---