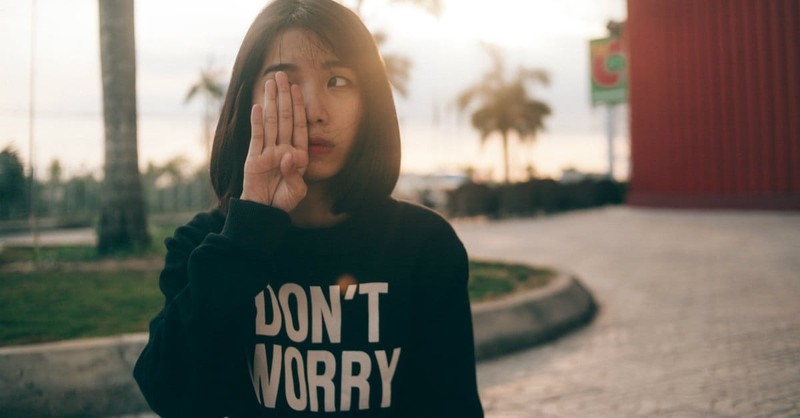 How People-Pleasing Feeds Your Anxiety

Hello. My name is Britnee, and I am a recovered people pleaser. As a Christian, wife and mama, one of the things I learned fairly quickly after committing my life to follow Jesus was that I could not put pleasing people first if I was going to be authentic in my relationship with the Lord.
Seeking to please man and pleasing God cannot coexist. As Paul tells us in Galatians 1:10, "Am I now trying to win the approval of human beings, or of God? Or am I trying to please people? If I were still trying to please people, I would not be a servant of Christ." Though we are called to be considerate, compassionate and loving toward others, we often make this good thing an ultimate thing by doing things in order to be seen, liked or considered. We run the risk of compromising, or watering-down, the voice of the God when we people-please.
This people-pleasing also causes anxiety in our hearts. I'd like to take some time to really peel back some of the layers surrounding what people-pleasing actually is, why it makes us anxious, and how we can overcome it.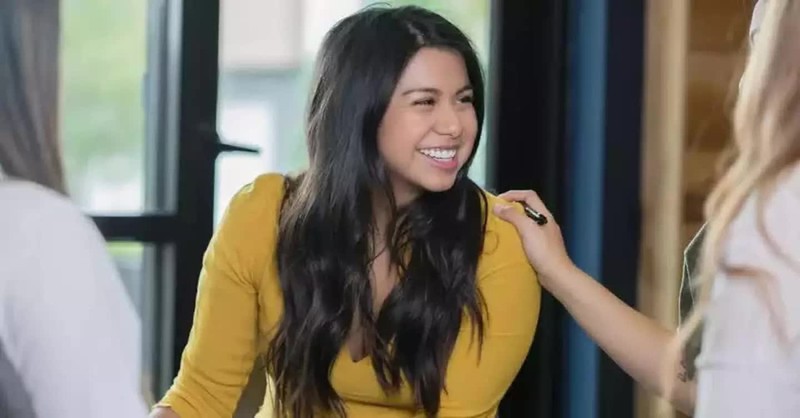 What Does it Mean to Be a People Pleaser?
I remember the moment I learned that I was a people pleaser. My husband, Christopher, and I had just had our firstborn, Bailee, and we had made the decision together that I was going to quit my job to stay at home with our baby.
We made this decision with much prayer and in faith that God was leading us in that path.
As we began to tell our family and friends about our decision, we began to get mixed opinions. Some were in complete agreement and support of what we were doing and believed that it was ultimately the best decision parents could make for their child. Others...not so much. You know that feeling you get when people are staring at you and judging you silently when you walk into a room? Yeah. That's the feeling Christopher and I started to have around these people. And it was incredibly uncomfortable because these were people in our church, who were close to us, and who knew us intimately.
Many of those who didn't agree with us felt that we both needed to work to provide the best care and home life possible for our new addition. They felt like we weren't being wholly responsible in our decision for me to be a stay-at-home mother.
And, after being home for a couple of months and the reality of being a one-income household began to set in, anxiety started rising up in my heart.
What if people are right in what they've been saying, Lord? I prayed. What if we didn't hear you correctly? Look at our finances, Lord. We should maybe consider what people have been telling us. Maybe I should look for work.
The Lord had already given us peace about our decision. But because of the pressure from others for our lives to look a certain way, it caused me to question the peace God has given us about our choice.
My need to please others, to have others think highly of me, caused me to begin an unsuccessful job search that lasted about 6 months (when we knew good and well that God didn't tell us to do that). Because of the expectations and pressures from people, I found myself in a position where I was left feeling anxious, rejected, and unqualified. None of those things were God's heart for me.
Why Do We People Please?
Often times, when we people please, we do it because we feel pressure to do or say things because of fear of what people will think about us.
We do it because we don't want to disappoint others' investments in us, whether they be spiritual or not. We want the people around us to be happy with us and with the decisions we're making!
There isn't anything inherently wrong with this at all. It's great to have a support system who loves us and cheers us on in life. The problem comes when we step outside of the peace and Word of God and step into the expectations of other people.
People see us from the outside looking in. They see our current circumstances without knowing the work God is wanting to do in us to get us to a specific place. But God is the only One who knows where He is calling us to, who is He is calling us to be, and what He's calling us to do!
What the Word Says about Fearing God Over Man
When the dust settled and my husband and I went back to the drawing board of just resting in what we believed God told us, we had peace.
We weren't anxious anymore! It's like the anxiousness just lifted away.
The season we were in was still uncomfortable because of the sacrifices we had to make, however, the Lord graced us, and He kept us!
One of my favorite scriptures I always make sure to keep at the forefront of my mind is Isaiah 51:12, "I, even I, am He who comforts you. Who are you that you are afraid of man who dies, And of a son of man who is made [as destructible] as grass…"
When we really stop to think about it, people are just people. Their thoughts, ideas, and expectations of us and what we do should not ever matter as much as God's. This really pertains to both camps of people: those who are for us, as well as those who are not.
I know my example erred on the side of people who wanted to see the best for my family, but this absolutely applies to pressures we receive from people who don't like us. You know, the people who aren't for us. People who want to see us fail.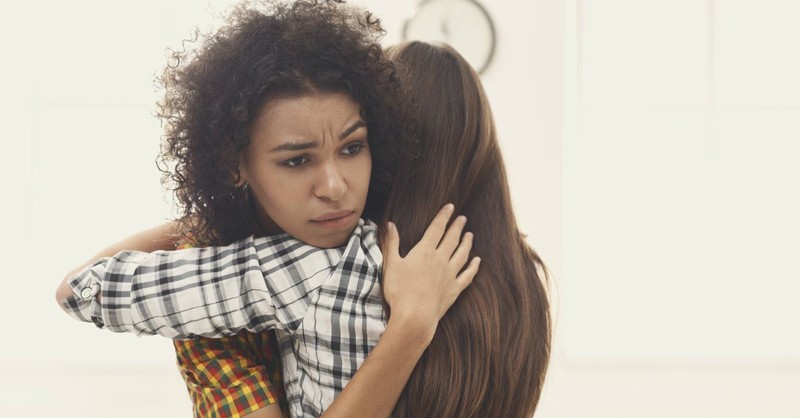 Overcoming Our People-Pleasing Nature
I've certainly been in those situations as well and can attest to all the feelings that come along with that, too. But Scripture tells us to not fear even these people! We, as believers in Christ, are to fear God alone. Matthew 10:28 reads this way, "Do not be afraid of those who kill the body but cannot kill the soul; but rather be afraid of Him who can destroy both soul and body in hell." (AMP) We can absolutely be motivated to please these kinds of people simply because we're afraid of them and what they may do to us if we say or do a certain thing.
However, if God is for us, who truly can be against us? No one! And this is especially true when we are faced with situations where we have to speak up on behalf of something God spoke to us, and what we're saying or doing in the popular opinion.
One of the greatest antidotes for the fear of man, is fearing God and knowing in the depths or our hearts that He will always back us up! He will never leave us to be ashamed in front of our enemies.
The Lord is calling His sons and daughters to be uncompromising in the Truth of God in the faces of men. He is calling us to be secure in our identities in Him and the things He has told us to do.
People pleasing and following God really don't go together, and praise God for it!
I pray that you would be filled with all the courage and boldness of the Holy Spirit so that you can live, love, and serve others in a way that pleases God and doesn't leave you with anxiety, because God hasn't created us to live that way! Amen!
---
Britnee Bradshaw is a wife, mama, and author. She enjoys reading several books at once, making vegetarian meals from scratch, and strolling around Saturday morning farmer's markets. You can find her blogs, teachings, and her newest eBook, War For Your Covering: A Wife's Guide to Intercessory Prayer, at her website here.
---
---