10 Ways To Welcome A Stranger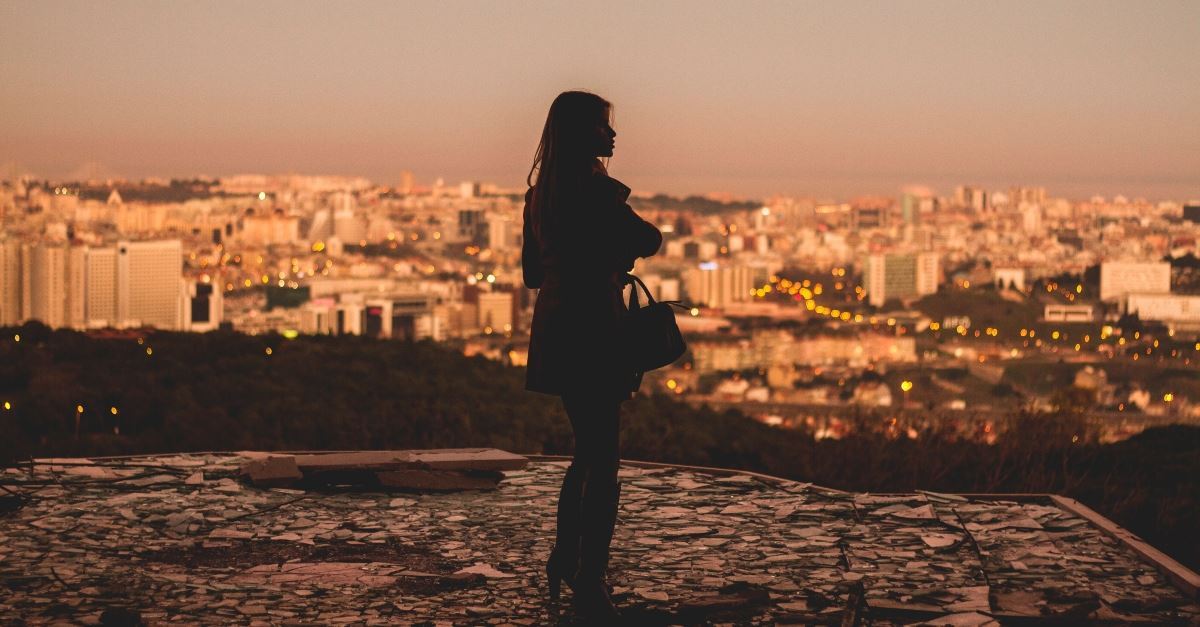 Every day we come face to face with those we've never met. Whether at a local grocery store or entering our local church, we encounter those we consider strangers. For those who are naturally introverted, it can be difficult to break through the uncomfortable tension of getting to know someone.
However, in the light of the Great Commission, it becomes vital that all Christians know how to interact with unfamiliar faces. In order to truly spread the Gospel and be a representative of Christ, learning to treat a stranger with care is important.
This issue may seem small at first glance. However, many studies have revealed that a top reason people won't return to church is because they didn't feel welcomed. It's apparent that without creating moments of intentional conversation and warmth many will continue to never want the Jesus we claim to represent.
With this in mind, here are 10 ways to welcome a stranger.
Photo Credit: Unsplash/JohnSting
1. Smile Often

Slide 1 of 10

Nothing invites conversation like a smile. Taking a moment to acknowledge another with a simple smile and "Hello" can make a huge difference in another person's day. A smile costs you nothing but a moment of energy. Yet, to the stranger it allows them to feel seen and valued. The easiest way to welcome a stranger is to simply smile.

"A cheerful look brings joy to the heart, …" (Proverbs 15:30a)

Photo Credit: Pexels/Vinicius Wiesehofer

2. Listen

Slide 2 of 10

Active listening is another way to make others feel appreciated. This type of listening requires attentiveness, repeating phrases for understanding, and being silent while processing what's being said. I've found that when I listen to others, I can hear areas of commonality and get to know them better. Even the chattiest stranger deserves to be heard. When listening, pray that the Lord gives you insight on how to properly respond. Your choice to pay attention now could be what creates a friendship at a later moment. We will never know how many opportunities were missed because we were too busy to pause for a conversation.

"My dear brothers and sisters, take note of this: Everyone should be quick to listen, slow to speak and slow to become angry." (James 1:19) 

Photo Credit: Thinkstock

3. Joke with Caution

Slide 3 of 10

When meeting new people, choose caution with your interaction. What may seem like a fun non-threatening joke could be a source of pain. For example, as a mother of six, I often hear comments on "do we know where babies come from" or "having my hands full." Though it doesn't bother me personally, I have seen these phrases upset my children as it makes them feel like a burden.

In general, when it comes to joking, allow the other person to take the lead. In that way, you are less likely to accidentally offend a person who may have a pain you are unaware of. Make a choice to read the body language and responses of the person you are speaking with to ensure great communication. A hesitation in response, shocked look or sudden change of tone in conversation can be a clue you have spoken in a way that was unpleasing.

Photo Credit: Getty Images

4. Respect Their Boundaries

Slide 4 of 10

When meeting a new person, it's essential to pick up on their boundaries, both in the physical sense and within conversation. This can often be seen during the "greet your neighbor" time of many church services. Some enjoy an embrace while others feel uncomfortable with more than a handshake.

Often times we assume others want to be treated the way we want to be. However, this can be far from the truth. In the same way, some conversations are off topic without a deeper relationship. As mentioned before, being attentive of the other person's response can help you to recognize how to move forward in your interaction. Some boundaries will take months or years to cross. When in doubt, be willing to change the conversation and apologize when offense takes place.

Photo Credit: Thinkstock

5. Choose Hospitality

Slide 5 of 10

Hospitality is a biblical concept that encourages you to be purposefully kind and welcoming. This means that we choose to make every "stranger" feel accepted. We have to make an intentional choice to be inclusive rather than exclusive. Failure to be inclusive, especially within the church setting, leads to an environment that breeds "cliques" and turns many away. Hospitality also extends into your home and invitations outside of the church setting. For example, inviting a new church member to dinner with your other friends or setting up a playdate allows others to feel like they are transitioning from stranger to friend. We offer hospitality not out of burden, but as an honor. Just as we've been welcomed into God's family, we should do the same for others without complaint.

"Above all, love each other deeply, because love covers over a multitude of sins. Offer hospitality to one another without grumbling." (1 Peter 4:8-9)

Photo Credit: Thinkstock

6. Avoid Pushing Your Agenda

Slide 6 of 10

When meeting a new person, there are very few times it's necessary to share your hot topic views. At times, we meet others with different beliefs from our own and feel the urge to persuade them to "our side." However, without relationship and time to truly share your heart, your conversation can be more off putting than informational. When in doubt seek relationship before trying to convince a stranger your worldview. There is a high chance you will both learn from one another.

Photo Credit: Thinkstock

7. Don't Assume

Slide 7 of 10

Avoid assumptions at all times. Making assumptions based on looks alone can be dangerous and lead to unfair judgement. For example, you can look at another person's attire and assume they are well-off and snobbish. However, this would be an unfair assessment as you have no idea if all their money has been squandered on their apparel, nor could you presume their character is unkind.

Just like God doesn't judge the exterior, we should take the same approach. Rather than allowing your personal bias to determine your outlook, choose to seek relationship. Through relationship, you will come to learn their true personality.

You will never determine the depth of a person by only examining the surface.

Photo Credit: Thinkstock/SI Photography

8. Seek Commonality

Slide 8 of 10

Many times we focus on what is different about those we meet. Whether it's their skin color or religion, we tend to categorize using a "them" versus "us" mentality. Yet, if you search hard enough, you are certain to find commonality that can lead to a deeper conversation. This is often found by choosing to listen and ask questions when necessary. When you seek areas of similarity, it can be easier to let down your guard when disagreements occur. Instead of focusing on what separates you, choose to focus on areas of unity. In this way, God can be honored through our interactions the most.

"How good and pleasant it is when God's people live together in unity!" (Psalm 133:1)

Photo Credit: Thinkstock

9. See Them Through His eyes

Slide 9 of 10

When we meet a stranger, we have to make a choice to see them through the eyes of Christ. We may not understand their lifestyle or personal journey, but God does. In fact, His thoughts about them are more than we can imagine, and He died for their sins just as much as yours.

In other words, even if you feel like you are "better" than the stranger you encounter, this is not the case. Ask the Lord to give you eyes to see them the way He sees them. For example, suppose you see a homeless man on the side of the road. Your first thought could be contempt for how he could find himself in this position. However, the Lord may see him as a child who went through so much pain that He is struggling to find stability. Choosing God's perspective of acceptance allows us to have compassion for those we don't understand. This also reminds us that we aren't just interacting with strangers but those God deeply loves. What a tragedy it would be to disregard or treat poorly one that Jesus believed was worth dying for!

Photo Credit: Thinkstock

10. Pray For Them

Slide 10 of 10

The best thing you can do for someone who you've never met is pray for them. Not only can you pray for them after you meet them, but even before you ever interact. Have you ever prayed that the Lord would be with you and those you encounter throughout your day? How much more could God use those who saw every interaction as an opportunity to spread God's love on purpose?

Praying for those you come in contact with reminds you that they have value to God. Make the most of every chance you have to be a blessing to the stranger in your conversation and in your private communication with God. Your intentional acts of kindness and prayer can be what transforms a stranger into a friend, or even leads them to become a child of God.

Victoria Riollano is an author, blogger, and speaker. As a mother of six, military spouse, Psychology professor and minister's wife, Victoria has learned the art of balancing family and accomplishing God's ultimate purpose for her life. Recently, Victoria released her book, The Victory Walk: A 21 Day Devotional on Living A Victorious Life.  Her ultimate desire is to empower women to live a life of victory, hope, and love. She believes that with Christ we can live a life that is ALWAYS winning. You can learn more about her ministry at victoryspeaks.org.

Photo Credit: Thinkstock/Pamela D McAdams
Contact Us
Get iBelieve.com