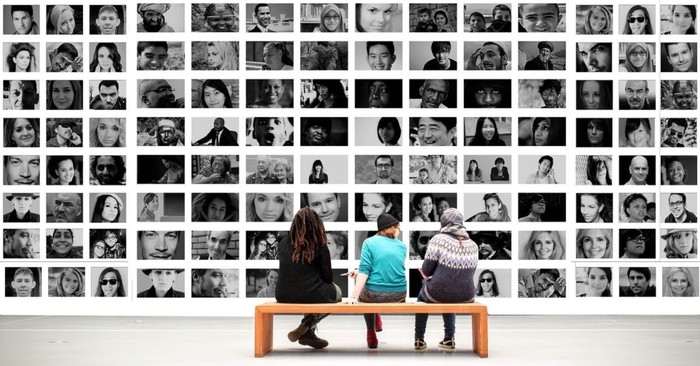 It's believed that the most segregated time of the week occurs on Sunday mornings. White churches, black churches, and Spanish churches fill our cities. It's clear that many have come to purposefully seek churches that most resemble their genetic makeup.
As a professor of social psychology, I am aware that there is an element of this that's human nature. We tend to naturally flock toward those who share traditions and backgrounds similar to ours. According to Psychology Today, this tendency is our way to be validated. We seek interaction with those who may be more like us as a way to ensure we aren't rejected.
Whether or not we're aware of our natural inclinations, the Lord is calling us to rise above human nature. In fact, He calls us to be one (Ephesians 4:4-6). Here are some ways diversity challenges us, why we are still called to pursue it, and 5 ways you can begin to foster it in your church community.
Photo Credit: Pixabay/Gerd-Altmann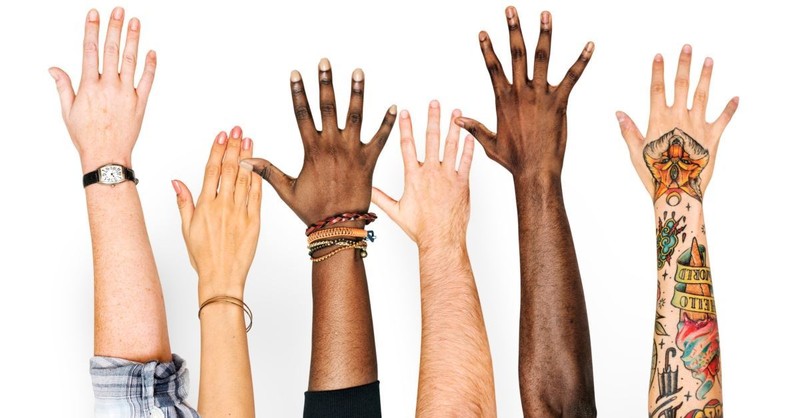 Why Don't All Churches Pursue Diversity?
Recently, I read an article by Pastor Dan Hyun who challenged the reasons people give for not seeking diversity in the church. In his words, diversity may "make people uncomfortable" and "doesn't grow churches." If this is true, on the outset, many people in the church might feel as if the purpose growing a diverse congregation is not worth the struggle and discomfort. But later in the article, Dan Hyun reminds us that the true gospel is not about us or our preferences, but it requires dying to our own way of doing things.
Yet, for those who would rather avoid diversifying their church communities for the reasons mentioned, I question what God's response would be to this self-centered theology. Truthfully, if we are unable to accept fellow Christians who don't look like us on the outside, how will we be able to accept those who are unbelievers? Are we not called to go into the community and tell the world about who He is?
Photo Credit: GettyImages/Rawpixel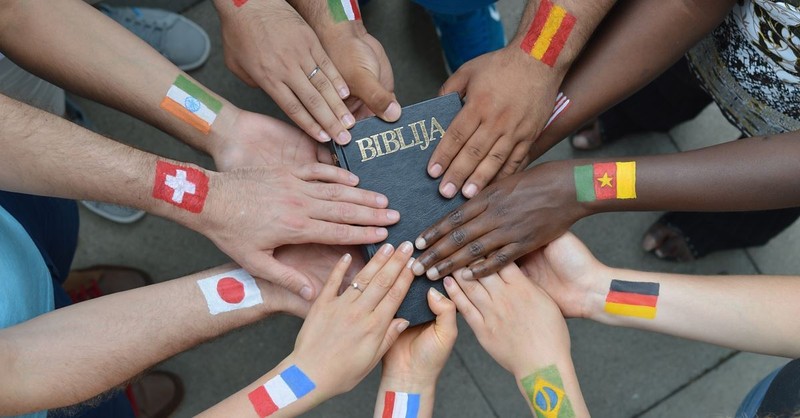 God's Greater Plan for Our Discomfort
He calls us to not divide ourselves by race, age, or socioeconomic status. We are to come together as the body of Christ.
"So now you Gentiles are no longer strangers and foreigners. You are citizens along with all of God's holy people. You are members of God's family."  (Ephesians 2:19)
As one who will be launching a church plant with my husband soon, I can't help but wonder how we will be intentional about diversity within the local body. It's not enough to just say we are a "diverse" or "multicultural" church in our mission statement; we must be intentional about making sure everyone is welcome. Does this mean we reject or ignore others who share our culture? No! However, it does mean that just as heaven will be full of people from every tribe and tongue (Revelation 7:9), the church will also keep its arms open to embrace those who are different.
Here are 5 ways we can seek to make our churches more diverse:
Photo Credit: Getty Images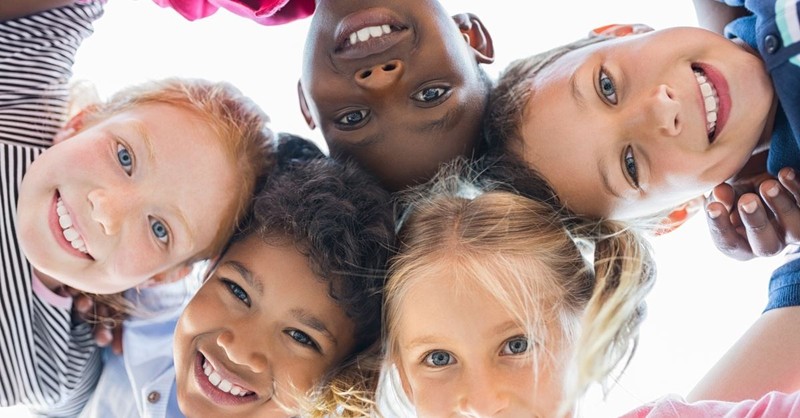 1. Embrace families of different backgrounds.
Challenging diversity issues within the church starts with a smile. A recent poll stated that one of the top reasons people don't go to church is because they don't feel welcome. In fact, it has been found that the first 15 minutes of a person's experience will determine whether they will ever return—this is before the preacher even begins to preach.
When churches aren't intentional about having a culture of hospitality, new families leave feeling rejected and can easily equate this lack of love with Christianity.
We must remember that families of a different background from the majority may already feel hesitant when attending. They aren't sure if they will be welcomed or if prejudices may exist. By simply giving a smile and introducing ourselves, we can help ease the discomfort some may experience.
"Do not neglect to show hospitality to strangers, for thereby some have entertained angels without knowing it." (Hebrews 13:2)
Photo Credit: GettyImages/Ridofranz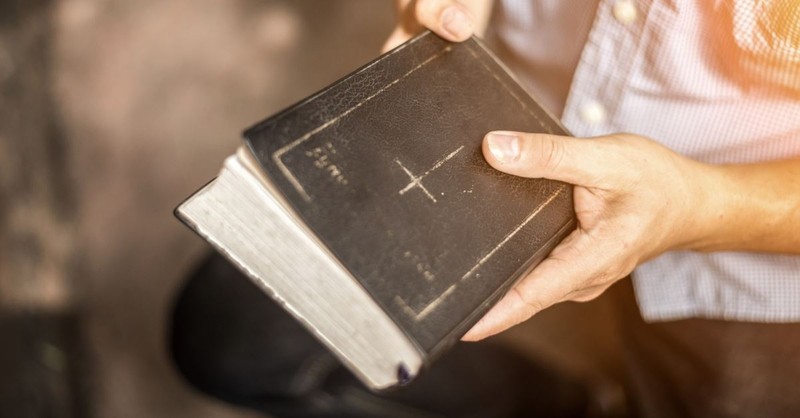 2. Preach diversity and racial reconciliation from the pulpit.
A few years ago, racial disunity hit a climax throughout America. With the ability to film moments of clear racial injustice, it became undeniable that there was more work to be done.
In the times following a police shooting or riot, many turn to the church for solace. Yet, not every church takes a bold stand on these topics. Some stay silent to avoid disrupting the peace or spray a quick, cliché prayer of peace over the church.
In order for the church to be with one accord, pastors must be willing to address topics of race.
We find that even Jesus took a stand on tough issues. He didn't mince words but stood for truth and confronted wrong. Does this mean every pastor is called to be a civil rights activist? No. However, local churches should be a safe place to turn for answers when the world is in disarray.
When churches refuse to address such topics, the affected population is left to feel uncared for and abandoned by the others. As Pastor Dan Darling says, church members tend to value and honor what their pastors value. Lack of empathy and conversation from leaders creates an "us versus them" culture unintentionally.
Photo Credit: GettyImages/boonchai-wedmakawand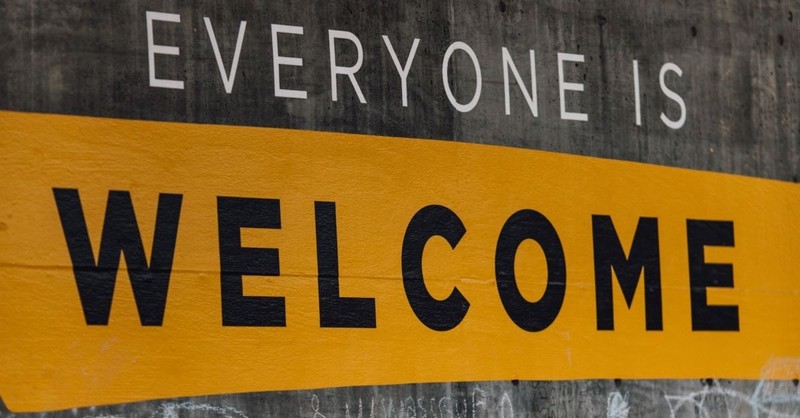 3. Be intentional about inclusion.
It can be easier to gather with those who have similar lifestyles and backgrounds. However, Jesus calls us to do the opposite. He encourages a spirit of hospitality and togetherness.
In one passage, Jesus tells His followers to not just invite brothers, sisters, and rich relatives to their homes, but also others who are typically unseen (Luke 14:12-24).
One way to know if you are inclusive with your friend group is to look at the "favorites" section of your phone. If all those people look exactly like you, you may have a good opportunity to be a part of the solution.
Though pastors can preach the importance of diversity from the stage, we have an individual responsibility to "be the church." Unless we are intentional about making the church feel like a family, there will continue to be clear racial divides in the church.
Photo Credit: unsplash/katie-moum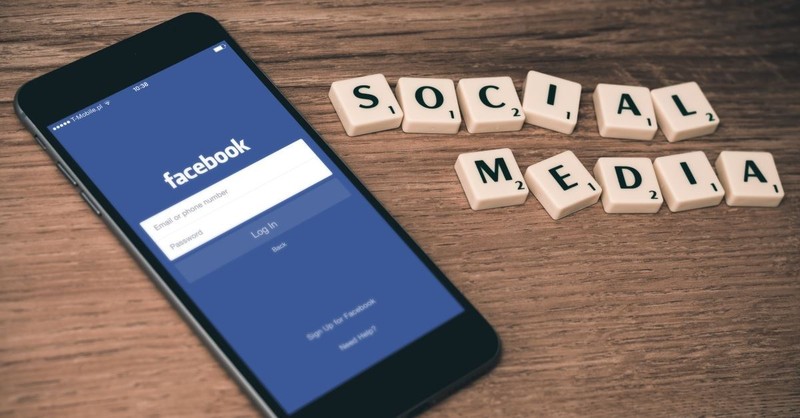 4. Be mindful of the social media presence of the leadership.
Social media can be an empowering tool or a vehicle for hatred. As Christians, we have an amazing opportunity to use our social networks as a platform to share the gospel.
An issue arises, however, when social media is used to share one's fiery passion or discontent over situations. The reality is that many Christians have a variety of opinions concerning hot topics. Even within the same congregation, racial disagreements can take place and cause disarray that spills into Sunday morning. Suddenly, someone you enjoyed seeing every Sunday is an enemy.
Even worse, unbelievers watch as members of the church go back and forth, even using Bible verses to argue about their beliefs. We must ask ourselves, is this the representation we want others to see of the church?
In most cases, it is best that church leaders avoid liking, sharing, or commenting on racially-charged posts. I have seen people decide to never return to church after heated social media arguments over race.
When pastors fail to set the standard for proper online etiquette, their entire church can be stamped as insensitive. This doesn't increase diversity but further reminds those who are the minority that they are not welcome and that their issues are unseen by the church. It is much better to seek face-to-face interaction with others to gain understanding.
"If one part suffers, every part suffers with it; if one part is honored, every part rejoices with it." (1 Corinthians 12:26)
Photo Credit: unsplash/william-iven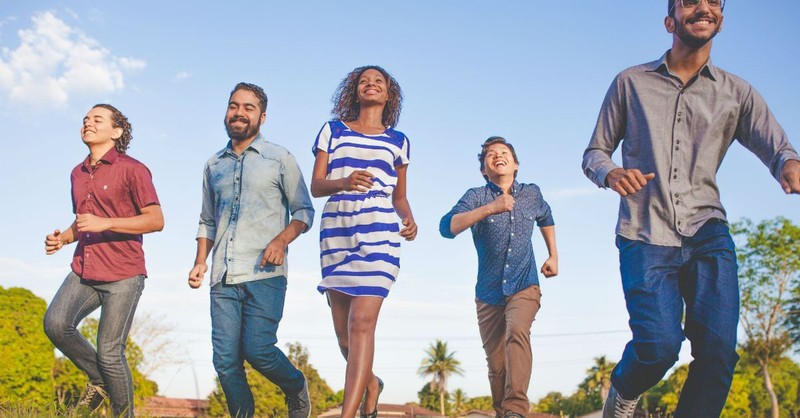 5. Show no partiality.
In the book, When The Church Was Family, Joseph Hellerman discusses the need to reflect on how Jesus used the word 'brothers' to describe a community of believers.
In New Testament culture, brotherhood was the top level of community and to be valued above all. When one is regarded as brother, we can recognize that although there may be differences, we need each other. One is not higher or more valuable than the other. Instead, we are all members of the body of Christ and bring something that only we can bring.
Instead of running from the discomfort of accepting a new person, embrace them in the manner that Jesus Himself would. Every individual adds unique value to the church. Rather than focusing on what they look like, see their addition as an opportunity to learn. See them as brothers, not the "others." Special treatment isn't required. Those who may already feel out of place simply want to be a part of the family environment of your church.
When we are intentional about diversity, an environment is created where church members can easily invite anyone from their community to be a part of our fellowship. Just as heaven will be full of people from every tribe and tongue (Revelation 7:9), we, the church, must keep our arms open to embrace those who are different.  What an amazing opportunity to create an atmosphere that reflects the diversity and unity of heaven itself. 
---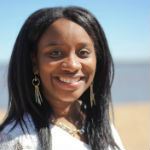 Victoria Riollano is an author, blogger, and speaker. As a mother of six, military spouse, Psychology professor and minister's wife, Victoria has learned the art of balancing family and accomplishing God's ultimate purpose for her life. Recently, Victoria released her book, The Victory Walk: A 21 Day Devotional on Living A Victorious Life.  Her ultimate desire is to empower women to live a life of victory, hope, and love. She believes that with Christ we can live a life that is ALWAYS winning. You can learn more about her ministry at victoryspeaks.org.
Photo Credit: Unsplash
Originally published Friday, 03 May 2019.
---
---